Bobsled star Lolo Jones gives food at the Olympics a thumbs down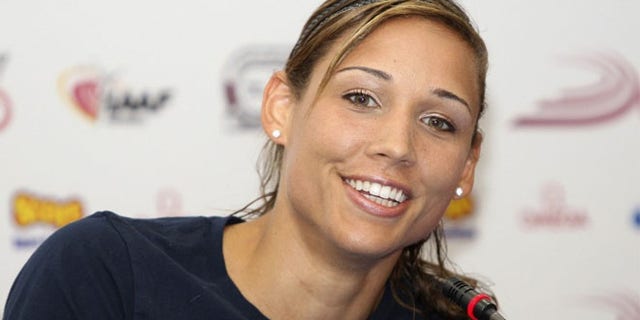 American Olympian Lolo Jones apparently isn't too happy about the food at the Sochi cafeteria.
The American bobsled star posted a video on Instagram (since deleted, but available here) Saturday of her and teammate Jazmine Fenlator eating "some sort of stew concoction," reports USA Today.
"Just pretend it's a nice juicy steak," said Jones, who went to the 2008 and 2012 Summer Olympics as a hurdler but is now a brakeman on the bobsledding team.
Jones can be heard asking Fenlator if she was going to eat her cornbread – a reference to the Eddie Murphy movie "Life."
Fenlator seemed to like the grub just fine.
"It's great the variety they have and you can make a mix," Fenlator said.
"She's being PG," Jones told USA Today. "She's being real PG. People always ask why there's a McDonald's in the Olympic village, and I think it's clear why. There's not one in the mountain village. You just make do."