Blue Bell releases camouflage ice cream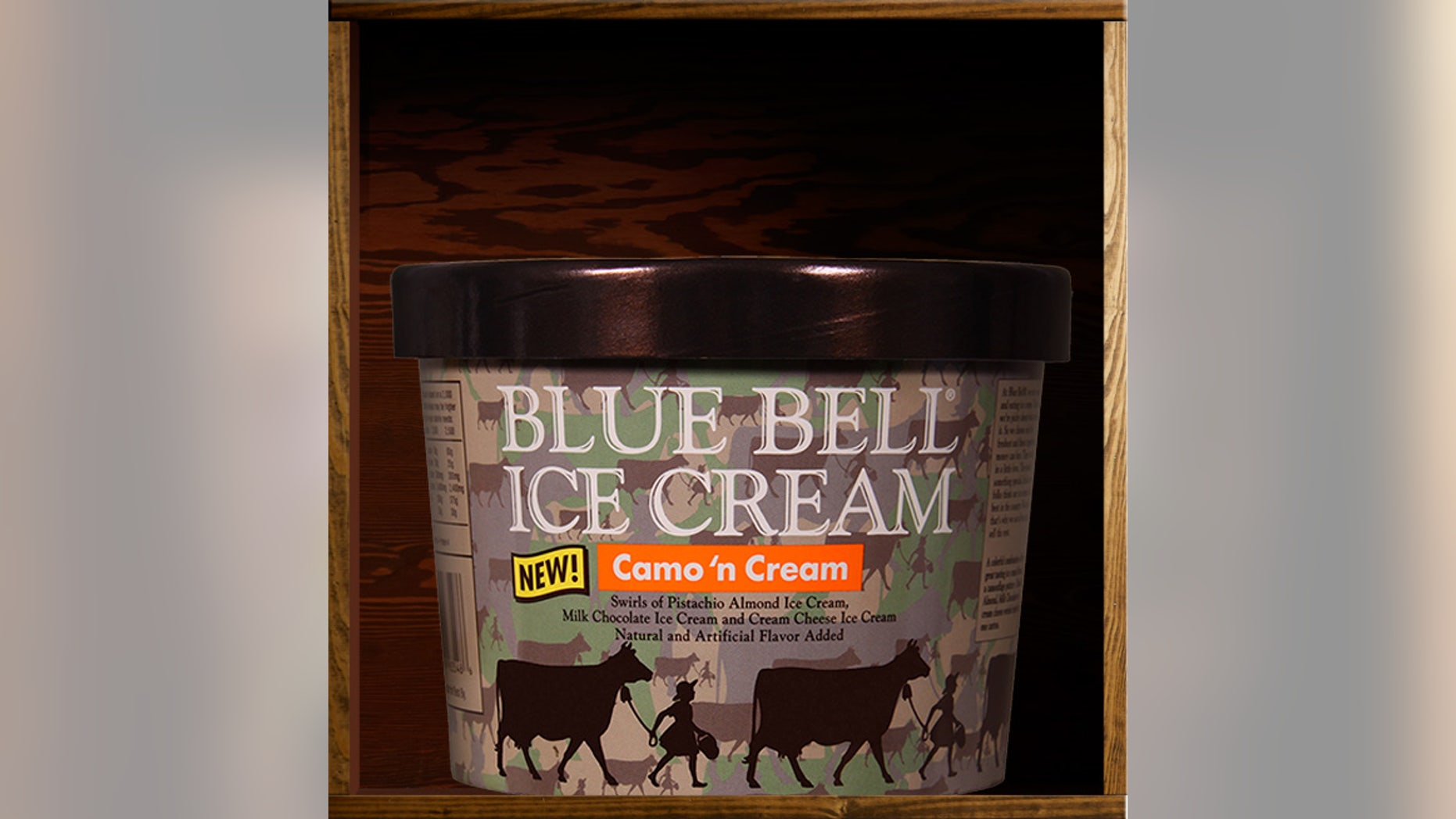 You might have a little trouble finding this stealthy sweet treat in the frozen aisle.
Blue Bell has just released a new camouflage-themed ice cream flavor. With green, brown and ivory swirls, it's a combination of pistachio almond, milk chocolate and cream cheese flavored ice creams.
"We are having a little fun with this flavor," Carl Breed, the director of marketing for the ice cream company, said in a statement. "You see the camo design on everything these days, so we thought why not create an ice cream flavor that looks camouflage? The best part is these three flavors taste great together. We tried a few different combinations but chose these flavors because they complement each other so well."
Blue Bell is on the rebound to reassure loyal consumers after a deadly listeria outbreak in 2015 led to a massive recall. That health hazard caused the company to recall all of its frozen desserts last April and even came close to collapse before resuming sales in August.
The company, one of the biggest ice cream makers in the U.S., told the U.S. Food and Drug Administration in twin reports that listeria likely spread via a drainage system at its facility in Oklahoma while numerous pieces of equipment probably harbored the bacteria in its main Brenham, Texas, plant.
An internal probe revealed particles carrying listeria in the Oklahoma plant likely washed into the facility's drainage system before being re-emitted into a storage room where it landed on equipment that later came into contact with ice cream.
Blue Bell says it now has policies in place to effectively control for the bacteria.
But diehard fans on social media don't seem too worried about digging into the new flavor.
The "Camo 'n Cream" flavor is available in limited quantities, in both pint and half-gallon containers.
But if camouflage-colored ice cream doesn't do it for you, don't fret. Blue Bell promises to release additional "fan favorites" over the next few months. That's in addition to the company's 25 other ice cream options.