Blame Brexit? Superstar chef Jamie Oliver closing 6 UK restaurants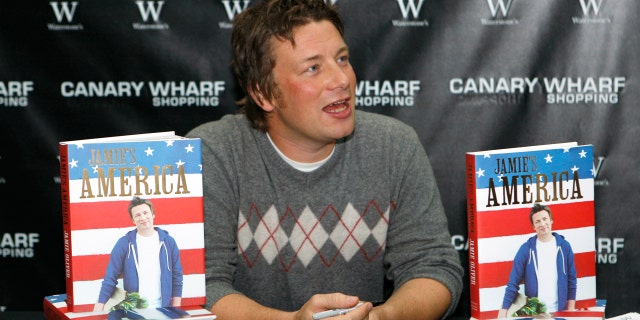 Celebrity chef Jamie Oliver is shutting six of his 42 Jamie's Italian restaurants in Britain amid tough trading conditions and a lower pound following Britain's vote to leave the European Union.
The Jamie Oliver Restaurant Group said Friday that five restaurants in England and one in Scotland would close in the first quarter of 2017.
Chief Executive Simon Blagden said "this is a tough market and, post-Brexit, the pressures and unknowns have made it even harder."
CONTROVERSIAL MCDONALD'S OPENS IN THE HEART OF VATICAN CITY
The company has been stung by the slide in the pound, which has increased the cost of buying ingredients from Italy.
Despite the pressure on prices triggered by the pound's fall, Britain's economy has outperformed many economists' expectations since the June vote.
The Bank of England's chief economist, Andy Haldane, conceded Thursday that forecasters got it wrong when they predicted a sharp economic downturn in the event of a vote to leave.
Before the referendum, many forecasters said a vote to leave the EU could cause the pound to fall by as much as 20 percent and push the economy back into recession.
FOR THE LATEST FOOD FEATURES FOLLOW FOX LIFESTYLE ON FACEBOOK
The pound did plummet, but unemployment remains low and other economic indicators such as service-sector growth remain strong. However, Haldane said consumers were likely to feel the pinch in 2017 as the fall in the value of sterling pushed up prices.
Speaking at an Institute for Government event, Haldane said it was impossible to predict how the economy would fare after Britain leaves the 28-nation bloc, because that depends on two years of complex exit negotiations.
He said the outcome is "not just unknown, but unknowable."