Black students wrongly accused of IHOP dine-and-dash: It's 'unacceptable,' university says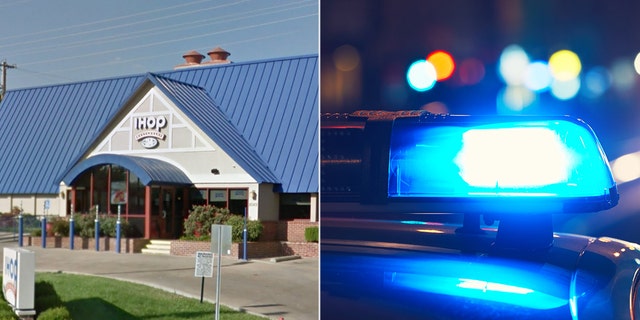 Police are investigating after 10 black students at Washington University in St. Louis, Mo., were wrongly accused of ditching out on the bill at an IHOP restaurant.
On July 7, the students — all incoming freshmen participating in a summer program — had stopped by an IHOP in nearby Clayton for a late-night bite, and left after paying for their meal. On the way home, however, they were stopped by police, after the IHOP's manager told authorities that a group of black men skipped out on a $62 bill.
RESTAURANT ACCUSED OF RACIAL PROFILING AFTER COPS CALLED TO BLACK SORORITY'S TABLE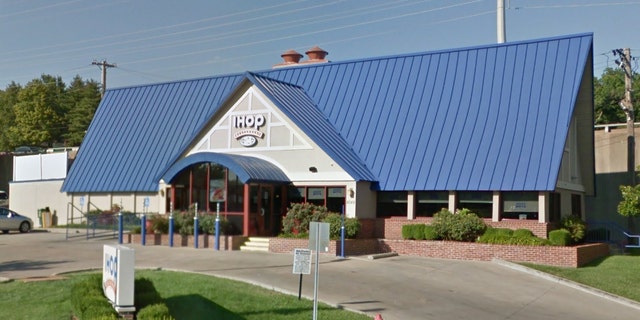 Two officers stopped and questioned the students at shortly after midnight, some of whom provided receipts for their meal. The young men also offered to go back to the restaurant to speak with the manager, at which point they were followed my multiple squad cars.
Upon arriving at the restaurant, the manager told police it was not these young men who dined and dashed, but rather a different group. The students were subsequently released.
Clayton Police Chief Kevin Murphy said Monday that the department would be conducting an internal review following complaints from the parents of one of the students.
"Our department has and will continue to study what could have been done better in this and in all incidents where we have complaints," Clayton Police said in a statement to KMOV. "Even without any apparent policy or legal violations, we look for ways to improve and make our officers even more effective in positive interactions."
Washington University, as well as its Association of Black Students (ABS), have both deemed the incident as "unacceptable," with the ABS further stating that the police's actions "the most dangerous form of racial profiling.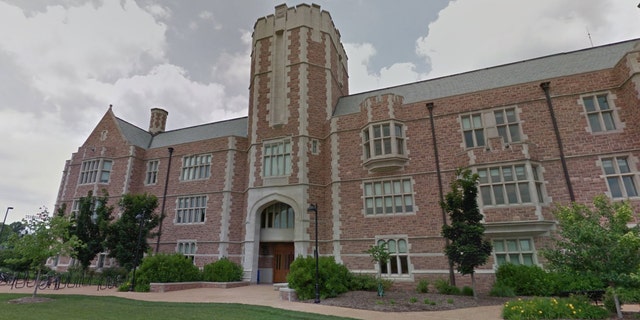 RESTAURANT PATRON STEALS ARTWORK OFF WALL, RETURNS IT WHEN FACEBOOK TRACKS HER DOWN
"The ABS at Washington University in St. Louis demands an apology from the Clayton Police Department to our students as well as the findings of the internal report to which the Chief of Police, Kevin R. Murphy, commits himself. We also demand that the Clayton Police implement training in racial profiling and illegal stops which violate the Fourth Amendment rights of our citizens and perpetuates law enforcements' unacceptable violation of Black people," the group's statement read, according to KMOV.
"The fact that these 10 students, all of whom are African-American, were scared and humiliated is unacceptable to us," added Jill Friedman, the vice chancellor for public affairs with Washington University.
Five members of the Washington University faculty also met with Chief Murphy to further discuss the incident.
The Clayton Police further apologized in its statement for the way the event was handled, and that Murphy reached out to the school "within hours" to speak with the wrongfully accused students.
The department continued to add that this particular IHOP has had 45 dine-and-dash calls reported since January.
"I'm not sure how you handle the situation differently when you're called for service," Murphy also stated, according to the Associated Press.
FOLLOW US ON FACEBOOK FOR MORE FOX LIFESTYLE NEWS
A representative for IHOP told WMOV that discrimination "of any kind" will not be tolerated by the restaurant.
The Associated Press contributed to this report.