Bill and Giuliana Rancic Dish on Their Love for Pasta — and Their Most Outrageous Kitchen Disaster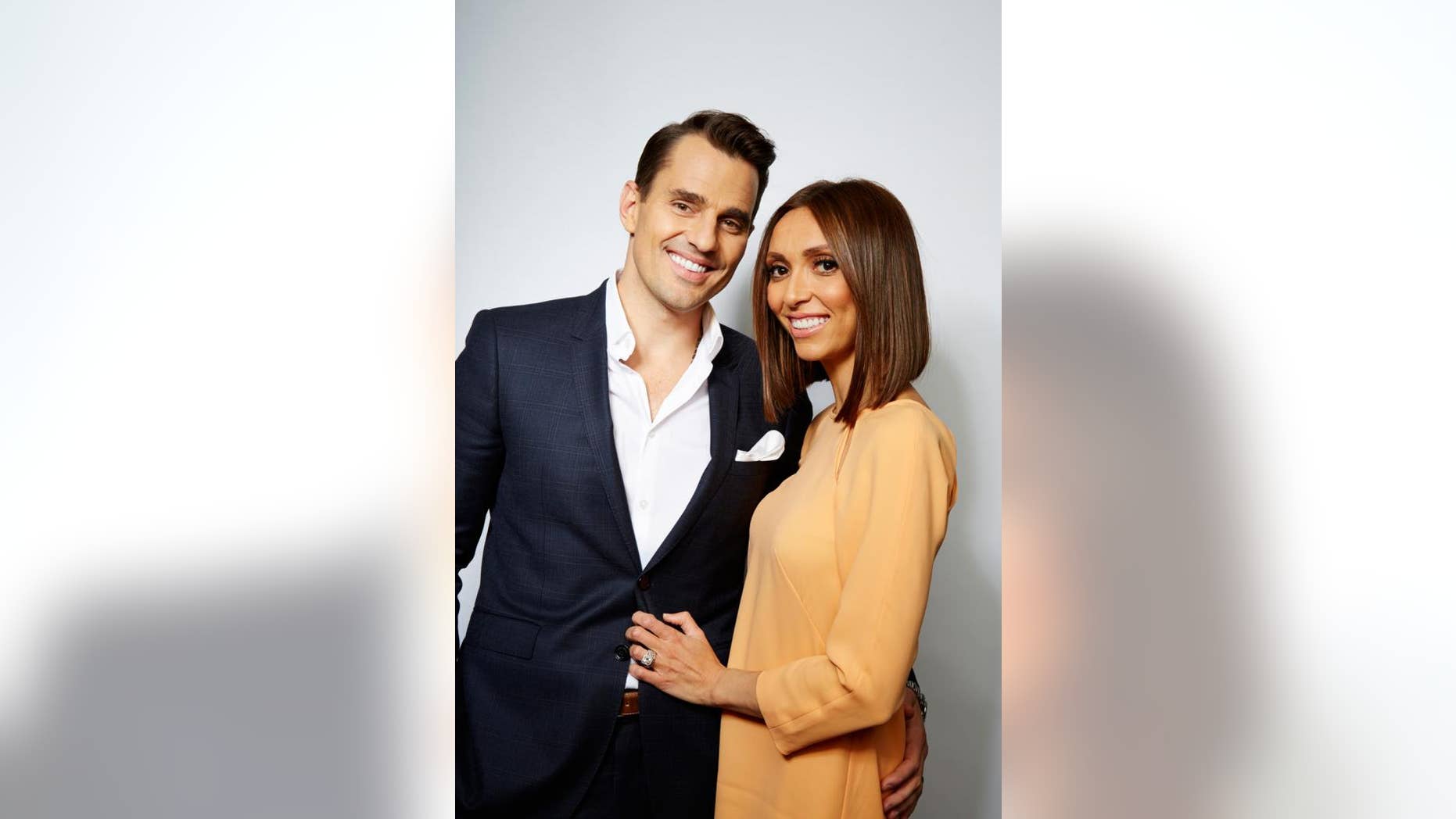 If there's anyone who's super excited that October is officially National Pasta Month, it's the couple that eats the mouthwatering stuff nearly every day.
It makes perfect sense why TV host Giuliana Rancic and her husband, entrepreneur Bill Rancic, would be celebrating one of our favorite food holidays of the year (sorry Cheesecake Day, we just don't have the reinforcements to devour the entire dessert like does). For starters, Giuliana is first-generation Italian by way of Naples, and her beau is practically Italian thanks to his passion for the country's world-famous cuisine. And not only does the couple own two Italian restaurants, but even their four-year-old son Duke can't get enough slurp-worthy spaghetti noodles.
So when we heard the two were teaming up with Bertolli to inspire and teach Americans how to enjoy a meal like true Italians, we knew we had to ask the duo for some inspiration. And get this, a recent study insists that, contrary to popular belief,  so we had all the more reasons to mangia away.
Fox News Magazine spoke exclusively with Bill and Giuliana about cooking and eating like an Italian, as wekk as their biggest kitchen disaster, and their secret tip for keeping their son from getting too hangry:
FNM: Why should everyone eat like an Italian?
GR: We have pasta almost every day in our house. We actually had it last night and the night before that — and that's how I ate growing up. I was born in Naples, Italy, and I came to this country as a little girl. For me, it was all about family-style dinners, lots of pasta, and the whole concept of mangia, which is "eat." That's one of the first words I learned as a child. I was always hearing about food in my household. And listen, Italian food is a favorite for many. It's delicious, easy to make, uses fresh ingredients. It's always satisfying, but it also gives people the opportunity to sit and gather together like a family and catch up. Obviously, we're not doing much of that these days — everyone's busier than ever. But I think that's one time we can all agree on, to get together, catch up, and really bond.
FNM: One of the common misconceptions people have about Italian food is that it's not the healthiest. How can we enjoy pasta without packing on the pounds?
GR: You hear a lot about the Mediterranean diet and how it's one of the healthiest diets out there. But it's really more of a lifestyle in terms of incorporating fresh vegetables, herbs and fish into your diet. It's super healthy and people often talk about how Europeans are in shape, healthy and active. I think Italian food is very healthy because it's made with simple ingredients.
BR: It includes ingredients you can actually pronounce, which is really nice.
GR: Usually it's the pasta, sauce, some red peppers, a little Italian sausage, a little Italian mozzarella. And with everything, whichever type of cuisine you're enjoying, it's about moderation. You don't want to overdo it, but if you compare it with other foods, I think Italian is one of the healthiest and best for you out there.
FNM: What's the biggest kitchen disaster you've faced?
BR: Oh, I got this one! Giuliana's mother is actually an amazing Italian chef. Cooks fantastic meals. Unfortunately, the trait was a generational skipping trait. Giuliana was going to cook me dinner one night and she was boiling the water on the stove — this was around when we first met, we weren't married at the time. I was on my way over, and she decided to take a nap. The apartment that she lived in at the time had an electric cooktop. Well, her 10-minute catnap turned into 45-minute, one-hour nap. The pan actually melted on the cooktop because it ran out of water and she ruined her cooktop.
GR: The fire alarm went off. Oh my gosh, it was a total disaster. It was so embarrassing because the people from the apartment kept saying, "We heard the alarm and that you had a cooking disaster. My goodness, what were you preparing?" And it was so embarrassing to tell people I was boiling water.
BR: When the Bertolli partnership came up, I thought it was perfect because it's so easy to prepare and master — even Giuliana can do it!
FNM: What are some Italian tips and tricks that Americans can learn? I would imagine taking an hour nap isn't one of them.
BR: (Laughs.) Honestly? Keep it simple. You don't need 50 ingredients for a dish. We were just in Giuliana's hometown over the summer and most of the great dishes that we had were only made with four to six ingredients. And that was it. Oftentimes, in America, we tend to overcomplicate things and make them more difficult than we need to.
GR: For me, it was always a big deal to have a set table. When you're eating a meal, make sure you're sitting down. Take a few minutes to set the table just so that you can make your meal a little bit more of an experience. Maybe light some candles, have a pitcher of ice-cold water with sliced lemons, and dress up the table a bit. I also buy my own basil plant, which you can easily find at your grocery store. They're relatively inexpensive and they're wonderful because you can keep them on your counter in the kitchen. It's also a nice touch for you to take a couple of pieces of the basil plant and throw them in your pasta. It's fresh and makes it all the more delicious. I also use a lot of fresh herbs, which makes your meal more authentic. I love fresh red bell pepper flakes, freshly cracked black pepper, and my family loves using fresh parmesan cheese.
FNM: On a different note, the two of you have been very open about your lives. When did you realize it was time to leave behind the cameras?
BR: It really came down to our son Duke. We've shot eight season of "Giuliana and Bill" and we certainly covered a lot of important topics, like our philanthropic work in Haiti, breast cancer, and infertility. We would always use the show for good, not evil. But when our son turned two, we said, "You know what? We don't want to throw him into that life." When he's an adult, if he wants to choose that path of a career, he can certainly do that. But we didn't want to have cameras following him to preschool, or cameras showing him getting potty-trained, things like that. That will follow him around for life. We're currently entertaining other options right now, maybe a travel show. We actually just shot something over in Venice, Italy. We should have more news on that very soon.
FNM: Speaking of Duke, on days when he gets a little hangry, what's a quick cooking tip you recommend?
GR: Duke loves pasta and it's really one of those dishes that can be prepared quickly. What I also do, which is something my mother used to do with me, I would have those long Italian rolls you can buy at the grocery store, slice them up, and serve them every night in a bowl. But my mom would dip some of that in the pasta sauce and that would be an appetizer while the pasta was getting cooked. Duke loves carbs, he loves bread, so that's what we do. We give him a nice big piece of bread with sauce and he loves it.