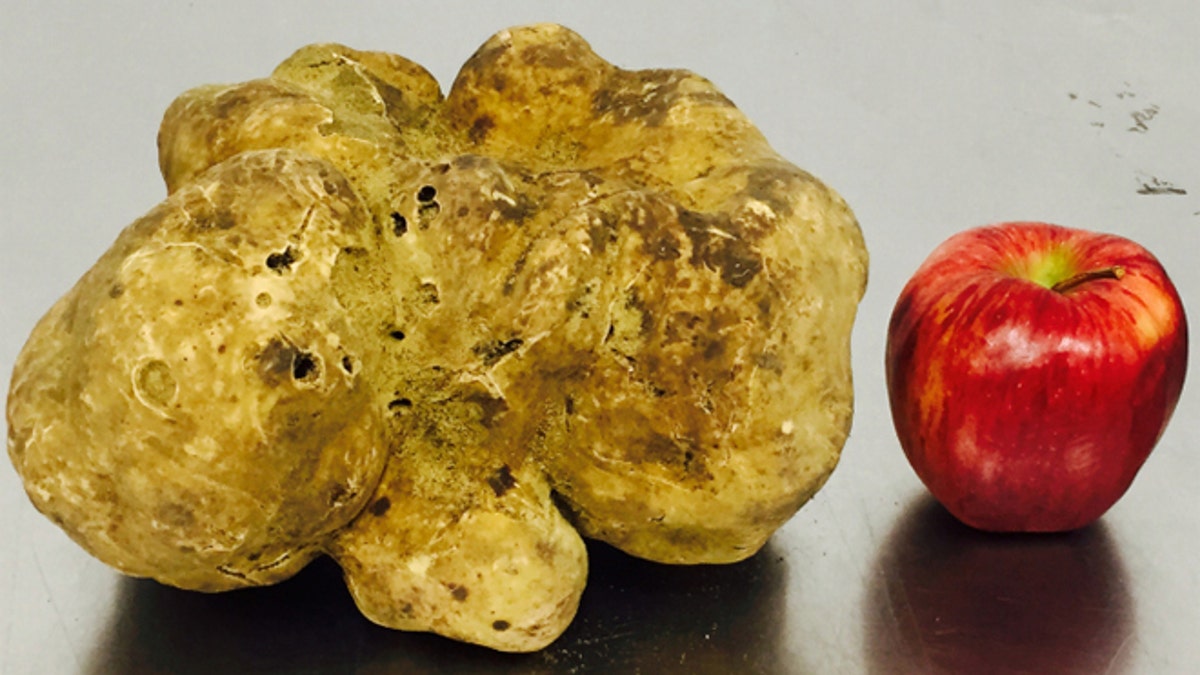 A record-setting 4.16-pound white truffle is going on the auction block before it goes on the chopping block.
Sotheby's will auction the enormous fungus nicknamed Big Boy Saturday in New York. The truffle was found last week in Umbria, Italy, by Sabatino Truffles.
The firm says it has turned down million-dollar offers from buyers in China. Instead, it is selling the luxury item to benefit Citymeals-on-Wheels and the Children's Glaucoma Foundation.
Sabatino Truffles spokeswoman Jane Walsh says the truffle is slightly smaller than an American football. She says the average white truffle that's unearthed is about the size of a walnut.
The company's CEO Federico Balestra said that a Sabatino employee in Italy found the truffle.
Balestra told the New Haven Register that he hopes to get $1 million for the fungi.
"I told everybody I wanted a million dollars," he said.
Sotheby's says the previous record-holding white truffle was 2.5 pounds and sold for $417,200 in 2010.
The Associated Press contributed to this report.