So, after a long road, Twinkies are soon to be back on the shelves. While we all know these sugar-packed snacks aren't the healthiest, America's fascination with the cream-filled snack is enduring (who can forget the rotting Twinkie that sold on eBay?).
And Twinkies also make us think of embattled Paul Deen, who just lost her high-profile gig at the Food Network, as well as some big profile advertisers. One of her signature recipes, when she was the beloved the Queen of Butter and before the public found out about her diabetes diagnosis and alleged racists comments, is still a tried-and-true favorite.
So in honor of these auspicious events, we bring you the best of recipes made with Twinkies:
1. Perfect At-Home Twinkies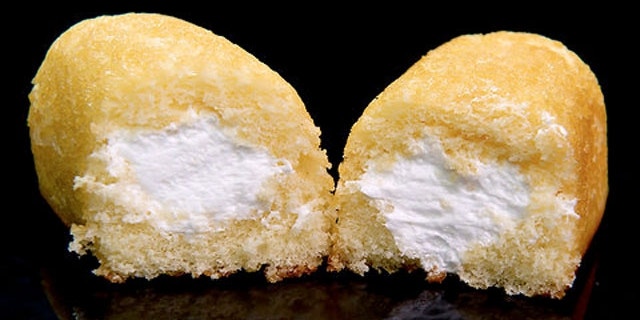 Now that you won't have to make Twinkies yourself, creating yummy desserts are certain to be a snap. But if you're a purist, or at least want to know what exactly inside your creation, you can make your own Twinkies at home with this not-that-simple, yet very-delicious recipe from acclaimed pastry chef, Ashton Warren.
2. Paula Deen's Twinkie Pie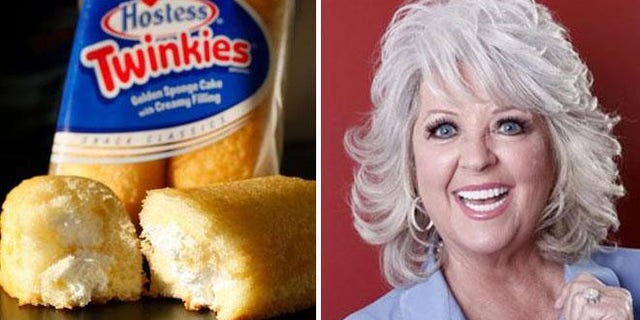 Here it is, one of the recipes that set the ball in motion: Paula Deen's famous Twinkie Pie. It's a definitely on the rich side, otherwise why would Deen push it --with all that extra whipped cream and all, but if you want to defy death, it's one to try, at least once.
3. Twinkie Milkshake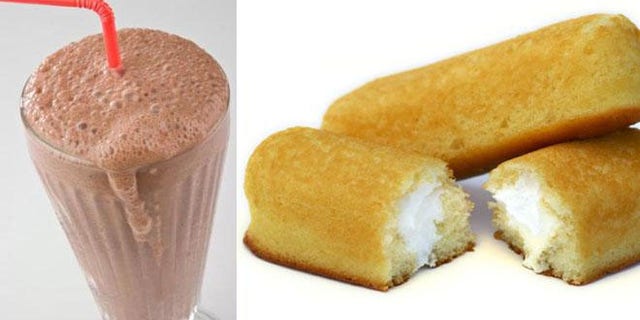 It might not sound like throwing a cake and adding milk or ice cream would sound good, but a Twinkie Milkshake could be the closest thing to heaven on earth. Although, a word of warning: the texture of the milkshakes is a bit thick and may not sit with everyone. Fox New's Bob Beckel famously had one, which reportedly ended very badly.
4. Twinkie Tiramisu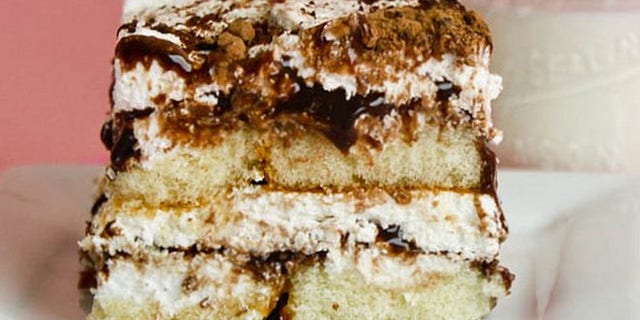 One of the best reasons why it's great to have Twinkies around is because they're a great, short-cut substitution to sponge cake. For Twinkie Tiramisu, you have the decadent chocolate, added to the teeth-jolting sweetness of the Twinkies. What else could be better?
5. Deep-Fried Twinkies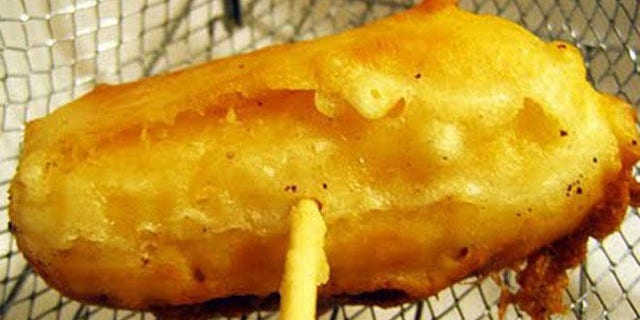 Here's another recipe that reminds us of Paula Deen and her career. While her days of deep frying everything may be over, so too is career as we know it.