Best teas to jump-start your 'teatox' program
Looking to lose weight? Forget the detox, try a "teatox."
A teatox is simple. Dieters simply drink several cups of herbal tea during the day, in addition to eating food. The idea is that drinking warm tea will help keep you full between meals and keep snacking at bay.
But does it work?
"Detoxing with tea may well produce initial, albeit temporary weight loss," said Tanya Zuckerbrot, a registered dietitian and founder of the F-Factor Diet, her clinical practice in New York City that provides nutritional counseling. "Similar to any liquid diet, a tea detox or teatox works by restricting calories so that you consume fewer calories than you burn in a day."
Zuckerbrot also advised that weight reduction is most likely due to loss of water, not fat; hence the lost weight may be regained once the tea detox ends. Supplementing a healthy diet that's high in fiber and lean proteins with teas (such as green tea, black tea) can support our natural detoxifying processes, but it's no magic bullet.
There are many companies that make plant based drinks that claim to stimulate your metabolism and aid in digestion. We rounded up a few products and gave them a try, testing them on taste and how they made us feel. Here's our pick of teas that, dunk after dunk, we kept putting the kettle on for.
1. SkinnyMint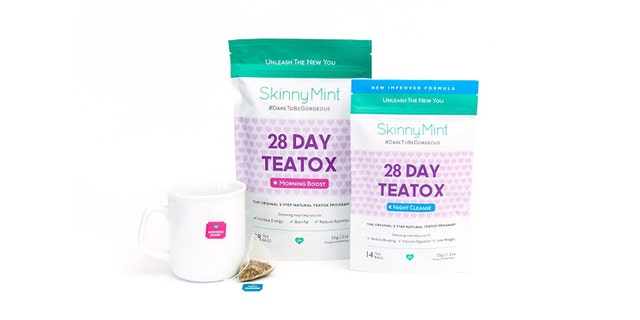 SkinnyMint has two types of teas in its 28-day teatox package: one for morning and one for evening. The Morning Boost, meant to replace your morning coffee/tea, has green tea, yerba mate--a naturally caffeinated plant containing antioxidants, amino acids and vitamins and minerals, and the stimulant guarana, made from a tropical berry. The Night Cleanse claims to relieve bloating, cramps and constipation during the night with natural digestive agents.
Taste: We found both teas to be soothing and calming while the morning tea also energized, as it claimed. The pre-made tea bags as opposed to loose leaf tea, made this teatox more convenient for on-the-go sipping.
Results: We noticed increased energy levels after drinking the morning tea. The evening tea has a bold taste but still prepared us for sleep. We noticed decreased bloating but didn't lose any weight.
2. Naked Me Tea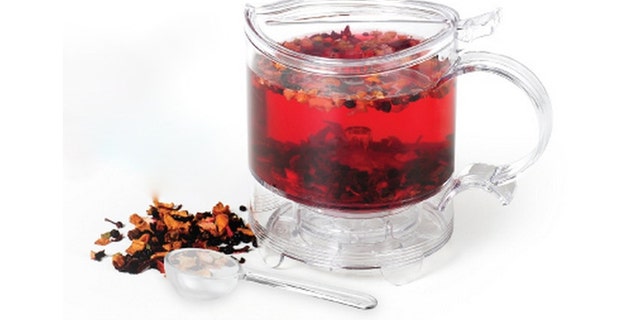 Naked Me Tea Detox was developed by two female healthcare professionals to create a natural weight loss tea without senna --a laxative that is used treat constipation --not weight loss. Instead the company says that the licorice root and cardamom ginger and black pepper help to boot metabolism and aid in weight loss. Consider using their handy Steep Machine to brew the perfect cup this loose tea right into your mug.
Taste: The taste was similar to green tea.
Results: We had reduced bloating and even lost about 4 lbs.
3. The Republic of Tea "Get Clean"
The Republic of Tea's two-week supply contains red rooibos tea, milk thistle, dandelion, sarsaparilla, with a hint of almond and vanilla. One of the unique features is the compact packaging and pre-made tea bags for easy usage.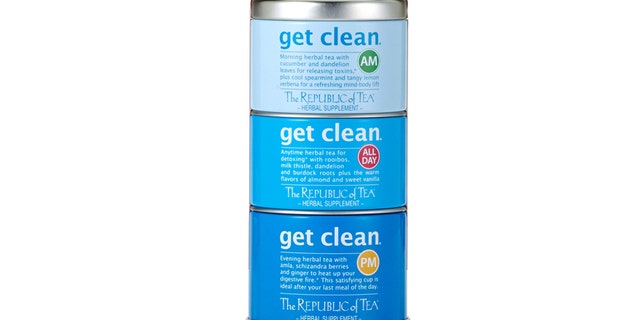 Taste: This cleanse featured three teas with three distinctly different flavors. Our personal favorite was the tangy lemon morning tea. The all-day vanilla tea smelled very strong, but had a surprisingly sweet and mild flavor- not too over powering. The evening tea was the perfect end to the day with it's ginger nodes.
Results: This tea will definitely clean you out and we saw significant weight loss in a short amount of time. This is great if you need to drop a few pounds quickly.
4. Detox Skinny Herbs
Detox Skinny Herb Tea has a combination of ingredients such as Yerba Mate, a naturally caffeinated plant containing antioxidants, amino acids and vitamins and minerals, and hydroxycitric acid derived from the extract of Garcinia Cambogia, a tropical tree know for its appetite-curbing properties. Garcinia Cambogia is a popular ingredient as of late to aid in weight loss.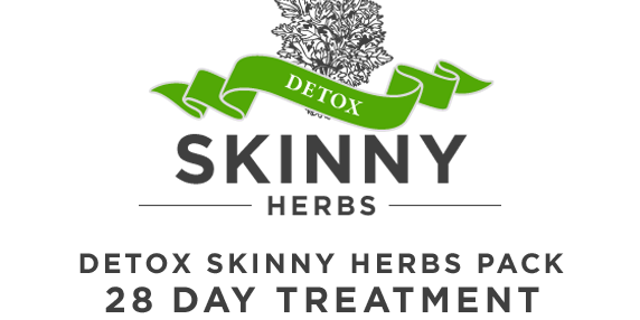 Taste: The morning and evening teas tasted very similar, and had a familiar taste to Chinese Medicine Herbs. It was tasty, and left us wanting to brew an extra cup.
Results: We found it to be most effective when the morning tea was consumed first thing in the morning before eating anything. We noticed our appetite was suppressed, and lost close to 6 lbs in a 14 day period.
5. Skinny Teatox
Skinny Teatox is a loose tea with ingredients that include senna leaf, ginseng, chrysanthemum, cinnamon bark, cloves, rhubarb and ginger. We tried the strawberry loose leaf tea filter, which we thought was a great accessory to steep your cup of tea.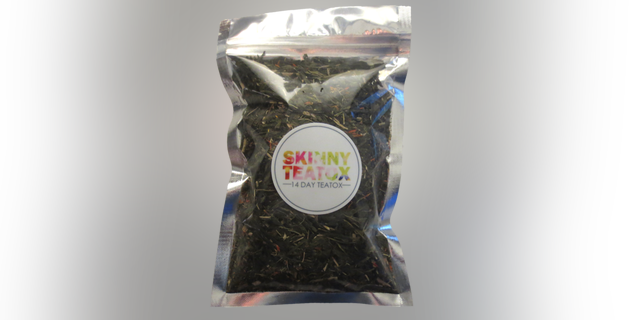 Taste: With its refreshing smell and minty taste, this was one of our favorites. It didn't taste like a typical detox tea. Since it is a loose tea, we would steep it in the morning and take it to go to drink during the day.
Results: It definitely increased energy levels but we did not see any weight loss.