Best places for barbecue in the US, according to TripAdvisor
People in the U.S. take their barbecue very seriously. And when it comes to the perfect brisket, ribs, chicken and sausage, regional preferences often dictate who comes out on top.
But if you're looking to try out the best of the best across the nation, TripAdvisor has rounded up the top barbecue joints-- and the top states-- for barbecue. Using thousands of reviews and opinions, the popular travel review site culled together this year's top spots for some great grilled grub.
The honor of best pig out-- pun intended-- goes to Joe's BBQ in Blue Ridge, Georgia. The perfectly smoked pork and ribs received top marks. This little joint also has nearly five starts on Yelp too.
But of course there are great barbecue spots in nearly all 50 states. While the South dominates the list, we're not surprised there are some other states that came to play. With their bevy of eating choices, California and New York manage to crack the top 10 list for states with great barbecue.
Top states for barbecue 2015
1. Tennessee
2. Texas
3. Missouri
4. North Carolina
5. Georgia
6. Florida
7. South Carolina
8. California
9. Virginia
10. New York

1. Joe's BBQ – Blue Ridge, Georgia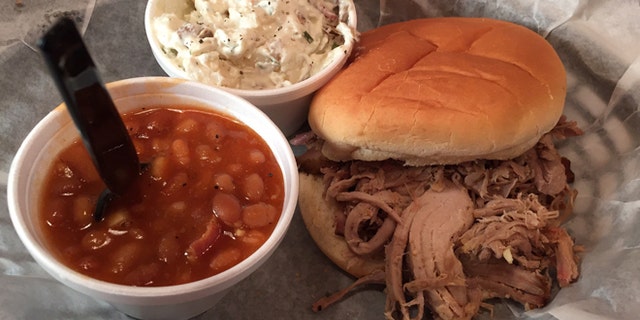 Nestled in the mountains of northern Georgia, this cabin-style restaurant claims to be a small place with big taste. Visitors to Joes can feast their eyes on a broad menu of dry-rubbed meats that are hickory smoked to perfection. "The pork and ribs are the standouts. Both were tender and packed with flavor, and smoked perfectly," writes a satisfied TripAdvisor reviewer.
2. Joe's Kansas City Bar-B-Que – Kansas City, Kansas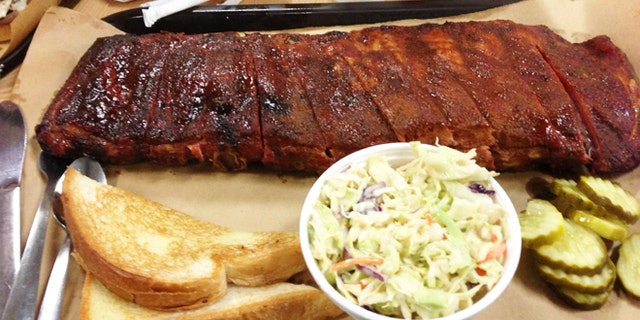 The line is worth the wait at this Kansas City barbecue hotspot. Home to some of America's best ribs and signature creations including the Hog Heaven sandwich, the original Joe's Kanas City Bar-B-Que is uniquely located within a gas station at the corner of 47th and Mission Street. Whether travelers dine in or carry out, the fall-off-the-bone meat will have them craving more.
3. Bogart's Smokehouse – Saint Louis, Missouri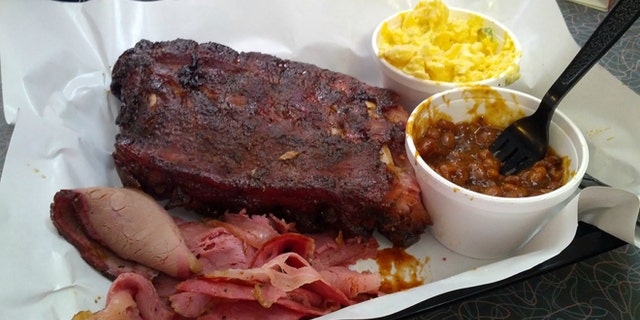 From apricot brûléed ribs to pastrami smoked over apple and cherrywood, this Gateway City favorite serves deliciously inventive spins on classic smokehouse fare. Diners also rave about the sides; particularly the pit baked beans and deviled egg potato salad. A reviewer noted, "The food is tender, juicy and has just the right amount of smoke in each bite. My favorites are the ribs, brisket and burnt ends."
4. Reuben's Smokehouse – Fort Myers, Florida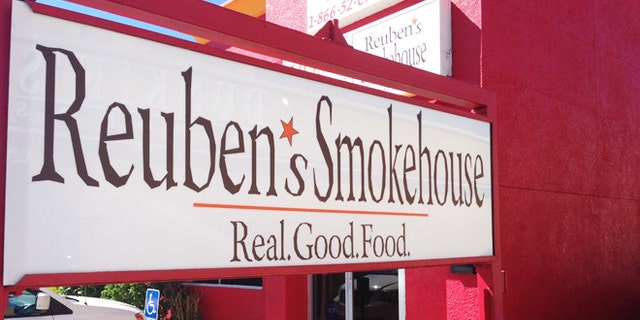 In 2014, this laidback eatery opened as an extension of Reuben's popular catering business. On the menu, travelers will find a tantalizing selection of smoky meats and tempting sides including sweet molasses baked beans and savory cheesy mac. Try out the bacon-wrapped meatloaf.
5. Andy Nelson's Southern Pit BBQ – Cockeysville, Maryland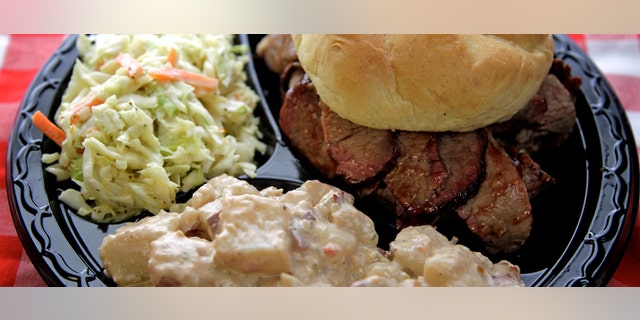 Located less than 20 miles north of Baltimore, this popular joint founded by local football legend Andy Nelson serves a medley of mouthwatering meats, including Memphis-style ribs and Dixie chicken.
6. Captain's BBQ – Palm Coast, Florida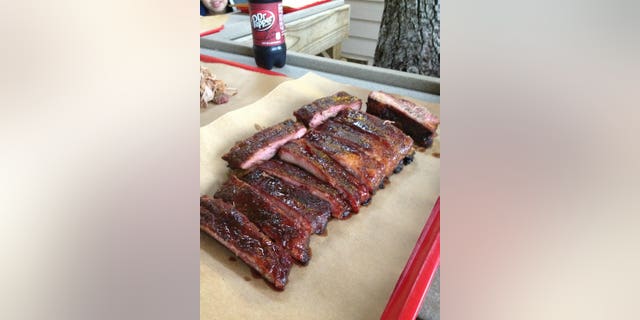 Accessible by land or sea, al fresco dining is a popular option at this barbecue joint located along the Intracoastal Highway. After devouring savory delights such as the smoked turkey and Saint Louis style ribs, guests can taste the decadent New York cheesecake. Don't miss the sides like collard greens, baked beans, and coleslaw.
7. HogsHead Café – Richmond, Virginia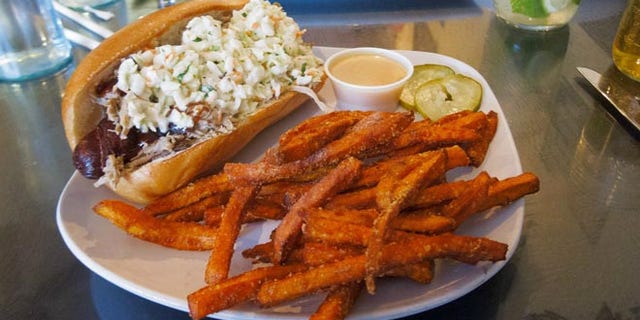 With an unassuming strip mall location, this place packs a flavorful punch. Traditionalists can satisfy their hunger with low-and-slow-cooked plates, while those craving culinary creativity can bite into the signature Hog Dog – a deep fried bacon-wrapped frank topped with pulled pork, coleslaw and tangy barbecue sauce. A TripAdvisor reviewer wrote, "The barbecue ribs melt in your mouth and the pulled chicken was just as good."
8. Buck's Smokehouse – Destin, Florida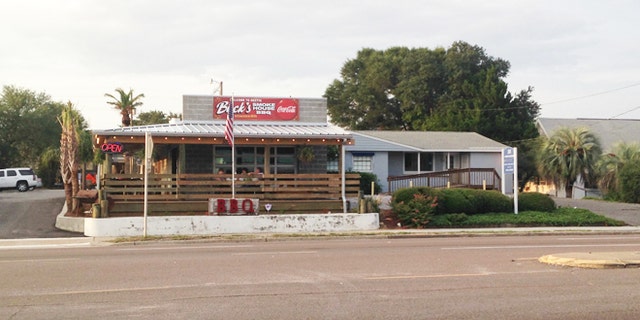 After spending nearly 20 years catering local events, Mike "Buck" Buckingham opened this Gulf Coast smokehouse that quickly attracted many passionate patrons. Beyond classic barbecue offerings, Buck's offers a seafood spin on its 'cue, serving smoked mullet and tuna dip.
9. Franklin Barbecue – Austin, Texas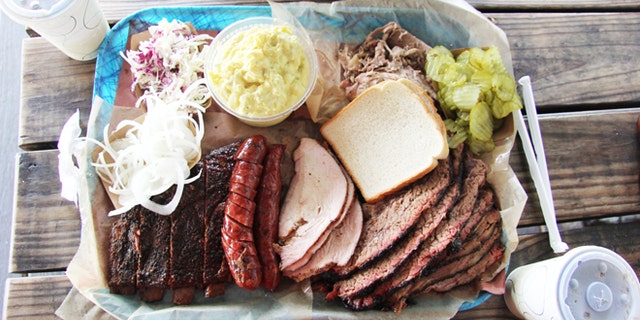 Recently named the best chef in the Southwest by the James Beard Foundation, Aaron Franklin has amassed quite a following for his namesake Austin joint where guests wait hours for a chance to chow down. One TripAdvisor acknowledges "The wait is worth the best brisket and ribs you will ever have; they just melt in your mouth. It's enough to make you go to the back of the line and start over!"
10. Pappy's Smokehouse – Saint Louis, Missouri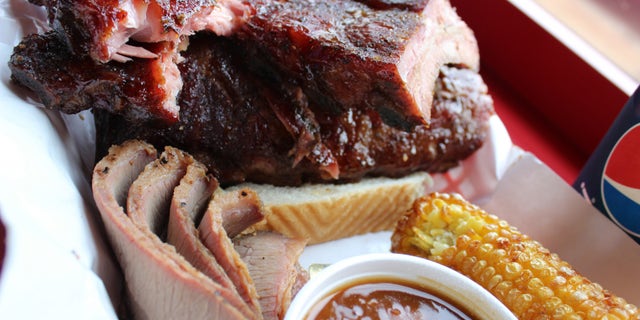 In midtown Saint Louis, carnivorous customers can get their fill of Memphis-style ribs, pulled pork, and brisket at this joint that smokes its dry-rubbed meats for 14 hours over sweet cherry wood. From brisket to ribs, the delicious meats don't even need sauce commented one reviewer.