Best NYC dining deals during the holidays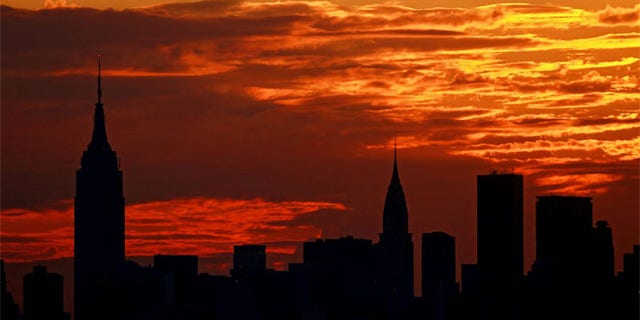 Believe it or not, it's possible to get bang for your buck when dining out in New York City during the holidays.
New York city is consistently ranked among the world's most expensive cities to live. And with some of the world's swankiest restaurants, getting a deal is sometimes hard to find.
But foodie and Big Apple deals expert Monica DiNatale -- and author of 365 Guide New York City -- discovered that after friends kept approached her for restaurant advice, there are places where you can get good value for your money.
"One day I was saying to myself, there really are deals out there that I should be taking advantage of," she told FoxNews.com.
Here are DiNatale's picks for where to get the most for your money during the holiday season:
(Nizza)
The Theater District restaurant is perfect after catching a Broadway show during the holiday season, DiNatale said.
"Nizza's homemade pastas are totally reasonable," she said, adding the restaurant has a nice dining room with brick and nice lighting.
Pizza ranges from $13-17 and the pasta dishes are $16-18.
(Carmine's)
You'll get a good deal at this family-style restaurant, but be prepared to bring a big crew.
"Carmine's is perfect for groups of eight or more," DiNatale said.
The $239 price tag may seem hefty, but works out to about $30 per person. The group gets its own 18-pound turkey, all of the classic Thanksgiving sides and a pie of choice.
Carmine's is also open on Christmas and Christmas Eve.
(Tony DiNapoli)
Tony DiNapoli offers a family-style Thanksgiving dinner for $35 a person.
"You don't get a whole turkey, but you get everything with all the trimmings, desserts, and all the bells and whistles," DiNatale said.
(Fred's)
This Upper West Side eatery is "almost like a living room," DiNatale said, with a fireplace and brick-lined walls.
"It's more of a neighborhood-type place, not a big family-style restaurant," she said.

Thanksgiving at Fred's includes individual platters for $42.95 per person. The menu includes four courses with soup, salad, dinner and dessert. Diners can choose between turkey, ham or salmon for their entrée.
"The best part, it's all you can eat," DiNatale said.
(Bocca di Bacco)
For $40 per person, you get homemade pumpkin pasta with your turkey.
"It's a nice Italian restaurant that's not super high-end," DiNatale said.
(La Mela)
You should go into this Little Italy restaurant and ask for "the works," DiNatale said.
Diners do not look at a menu, but instead are brought out a platter of appetizers, a big salad, and a platter of three or four pasta dishes.
"You can nod yes or no and then the meat platter comes out," she said. You can nod again and then the dessert platter comes out."
They also bring out two bottles of wine and you only pay for what you drink.
This option is approximately $45 a person.
"There is something on the platter for everybody and they do that every day of the year," DiNatale said.
(Oceana)
Although Ocean is swanky, DiNatale insists it's worth the $65 splurge.
This midtown eatery is known for its seafood, so you don't have to settle for turkey at Oceana's Thanksgiving dinner, but can choose hanger steak or seared sea scallops instead.
The three-course menu includes an appetizer, dinner and dessert.
365 Guide New York City is available on Amazon in paperback or eBook.