Best new breweries in the US
If you love beer, you have an appreciation for how it's made.
According to the Brewers Association, an average of 1.5 new breweries opens every day in the U.S. alone, and 2013 saw a 15-percent increase in regional craft breweries. The microbrewery market, meanwhile, rose over 22 percent from 2012 to 2013. In 2014, 13 states reached the 100-brewery milestone. In November, the United States brewery count returned to historic levels. The number of opened breweries passed 3,200 mark and the number of brewery licenses reached the highest ever, topping 4,500 in the first sixth months of the year.
The boom in beer production marks the return of localized beer production specifically. The American Enterprise Institute calls this the "Golden Age of Beer," and with this big boom comes big competition. For cities like Boston, where major brands like Samuel Adams are based, opening a brewery is serious business since all eyes will be on you. Trillium Brewing Company took the leap and set up shop against the big boys and highlighted local artisans, farmers, and growers as partners in their beer. In fact, when the company had to shut down for a short time between Thanksgiving and Christmas, fans worried they hadn't been able to take the heat.
Competition in Ashville, N.C., dubbed "Beer City, USA," is reaching new heights, too. A new crop of breweries seems to open daily. "'Dramatic' doesn't even begin to explain what's happened [in the world of beer] in 20 years," said Leah Wong Ashburn, vice president at Highland Brewing, Asheville's first "legal" brewery.
So, whose brews are the best? We ranked the best new breweries in the U.S. based on innovation, quality, brew master background, and beer availability.
1. Spencer Trappist, Spencer, Mass.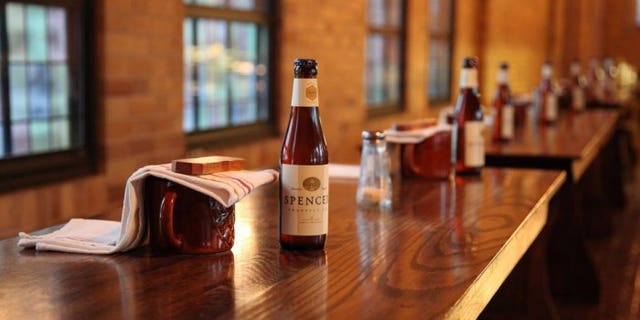 Spencer Trappist Ale is the first and only certified Trappist brewery in the United States. Run by monks, the place only makes one beer (because that's the way the old-school Belgium monks did it back in the day). Their ale is unfiltered and unpasteurized, and made with only four ingredients: well-protected glacial waters, Washington state hops, a proprietary blend of barley, and a family yeast.
2. Bluejacket, Washington, D.C.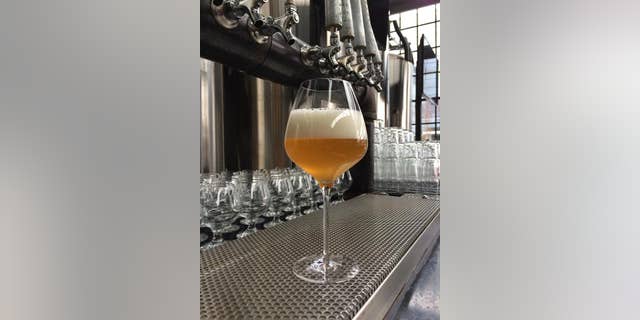 Greg Engert is the only beer pro named Sommelier of the Year by Food and Wine. His Blue Jacket brewery is one "without borders." So, expect constant experimentation and innovation, with nods to tradition and technique, from the rotating selection of beers, cask ales and more on offer at their home restaurant and bar, The Arsenal. If you're lucky enough to snag a spot for a brewery tour, take it, because they are a hot ticket.
3. Creature Comforts Brewing Co., Athens, Ga.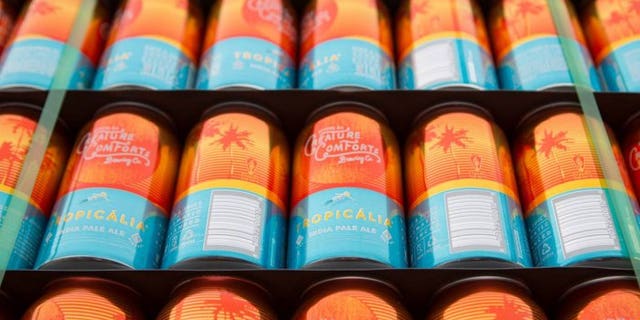 Their first year out of the gate, Creature Comforts Brewing Co. won a bronze at the 2014 Great American Beer Festival for their American Brett Beer, Curiosity No. 2. The limited release ale featured kiwi and pineapple juice and solidified this new venture by David Stein (Twain's Billiards & Tap's former head brewer), Adam Beauchamp (formerly of Sweetwater Brewing Co. and an almost Ph.D. in Genetics) and Derek Imes as one to be reckoned with.
4. Side Project Brewing, St. Louis, Mo.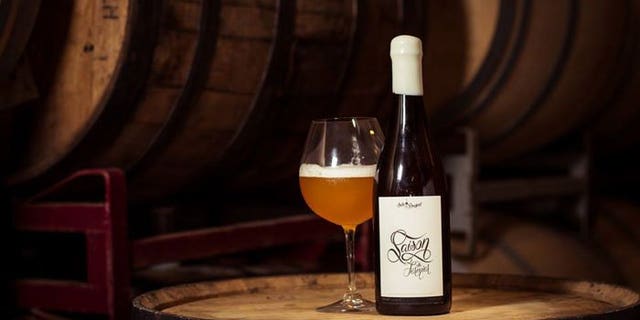 Aptly named Side Project Brewing is actually Perennial Brewing Company head brewer Cory King's side project. Here, he specializes in unique, small-batch brews that are completely barrel-aged. Their Abricot du Fermier was aged in oak with apricots and their Blanc de Blancs is a beer that wine lovers will scratch their heads over (fermented in chardonnay barrels with Missouri-grown chardonnel grapes — a hybrid of chardonnay and the French-American hybrid seyval).
5. Cellarmaker Brewing Company, San Francisco, Calif.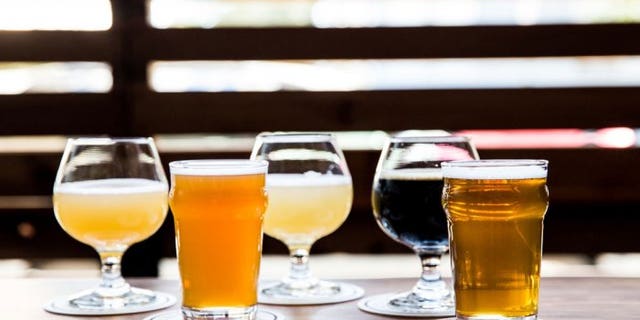 Brewmaster Tim Sciascia focuses on small batch production, one beer at a time, at Cellarmaker Brewing Company. The limited output and disregard for a set production schedule means that he can focus more time on experimenting with different barrels, yeast, and hops. Hops are a fan favorite, so their will always be a version of hop-driven beer on hand and, if you're lucky, will get a taste of creative crafts like Coffee and Cigarettes smoked stout. Eventually they will hand-bottle barrel-aged beers. But for now, it's all about the taproom.
More amazing breweries across the U.S.
More from The Daily Meal
The 50 Best Craft Breweries in America
America's 10 Best Brewery Visits
8 Beer Glasses You Need for Great Beer Drinking