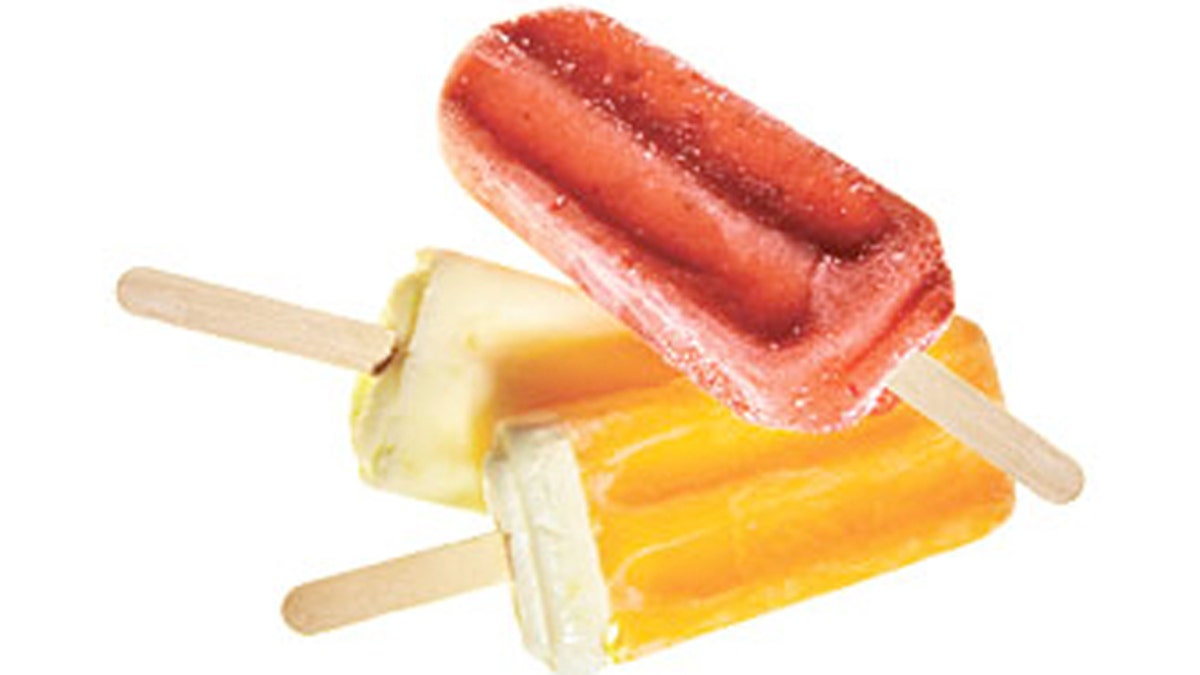 Lips need an icy kiss in the final dog days of summer? These treats won't bust calorie limits.
Fruit Bars
--Label tip: Look for fruit first. More of it tastes better, and may mean less sugar or other sweeteners.
--Our pick: Blue Bell Strawberry Fruit Bars (70 calories). Blended strawberries (the first ingredient) give Blue Bell's bar an almost creamy texture. Nutrition bonus: 50% of your daily vitamin C.
Orange Cream Bars
--Label tip: Look for a short list of ingredients. Most of the brands we sampled had mile-long lists and were more gummy than creamy.
-Our pick: Edy's Frozen Fruit Orange & Cream Bars (80 calories). Smooth low-fat ice cream encased in icy sorbet made from real oranges adds a textural contrast to the mix of flavors.
Creamy Coconut Bars
--Label tip: Look for low saturated fat. Some brands start with high–sat fat coconut milk. One brand we sampled had 11g per bar!
--Our pick: Whole Foods' 365 Frozen Coconut Bars (160 calories). Coconut cream blended with nonfat milk achieves a luxe creamy texture. Yes, 4g sat fat is a bit steep, but if you love coconut, worth an occasional splurge.
Fudge Bars
--Label tip: Look for low saturated fat. Surprisingly, low- or nonfat milk is the first ingredient in most fudge bars. A few list water: Icier texture is the result.
--Our pick: Jala Fudge Bars (110 calories). Wonderfully creamy, even with nonfat milk. Also, these bars have healthy active cultures like you find in yogurt.
More from Cooking Light