French fries can be found on restaurant menus all over America, from the smallest take-away shack to the grand bastions of fine dining. Although the origin of the fry is somewhat of a sore spot for our European friends (the French and the Belgians still can't agree about which country invented them), they have become a fine example of classic American fare. Everyone has a preferred consistency — satisfyingly crunchy, delightfully crispy, or soft and soggy — and great debates have sprouted over the superior way to cut them. Crinkle, curly, shoestring, steak, or waffle: just about everyone has a passionate opinion.
We've tackled the task of determining the country's best French fries twice before, and there are 14 fry dishes on this year's list of 50 that have now made the cut two years running. Twenty states are represented this time around. The three states with the most places on this list are California, New York, and Texas, and although you won't see any from Alaska or Hawaii as you click through, we've got fries from all four corners of the continental United States covered, from York, Maine to Miami, Phoenix, and Seattle.
For 2015's ranking, we first set out to define exactly what we would be considering; loaded fry dishes weren't included, as we already covered them with America's Most Outrageous French Fries. Some of our selections are fried in duck fat or dusted with an herbed seasoning, but every honoree made the list because their fries are outstanding on their own. Avocado, sweet, and yucca fries were also out, as the flavors inherent to these spuds vary too greatly from traditional fries to make it a fair fight.
The editorial staff here at The Daily Meal first nominated our own favorite French fries, and then we asked our knowledgeable City Editors to let us know which fries are considered the best in the 24 American cities we currently cover. We also added the potato batons from all of the restaurants that made last year's list of the 101 Best Burgers in America, as we figured that if a restaurant knows about good burgers, they most likely know how to churn out delicious fries as well. We then built a survey and opened it up to you, our Daily Meal readers, asking you to tell us who you think serves the best. You answered the call, and when the dust settled, we had a clear winner.
Or so we thought.
On Thursday, March 26, just three days after closing our survey, a 7-alarm fire broke out on New York's Lower East Side, on 2nd Avenue between 7th and 8th Streets, following a gas explosion. Although our offices are situated a mile away in the Flatiron District, we heard the sirens and smelled the smoke while hundreds of fire fighters raced to save four buildings that had gone up in flames, with the tragic loss of two lives. One of these buildings had housed Pommes Frites, the restaurant poised to be named the home of America's best French fries this year.
These beloved purveyors of Belgian fries are currently running a fundraising campaign to help finance a new home for their late-night munchie institution, but at the time of publication, Pommes Frites is not serving their delicious fries. So, we went on to the runner-up and kept on going.
1. The Breslin Bar & Dining Room (New York City)
This funky gastropub from chef April Bloomfield and restaurateur Ken Friedman has perfected the classic British-style chip, and in the process has also perfected the French fry. The fries here, identified on the menu as "thrice-cooked chips," are fried, well, three times, resulting not in an overcooked fry but one that has about twice the "crust" of other fries, encasing a perfectly cooked, creamy potato center. Thick-cut and addictive, they pair well with the cumin mayo that they're served alongside, but they're good enough to eat on their own. These fries are unlike any others: while still maintaining their basic DNA, they don't need duck fat or truffles to stand out, keep the potato at the center of the action, and are the best in America for the second year running.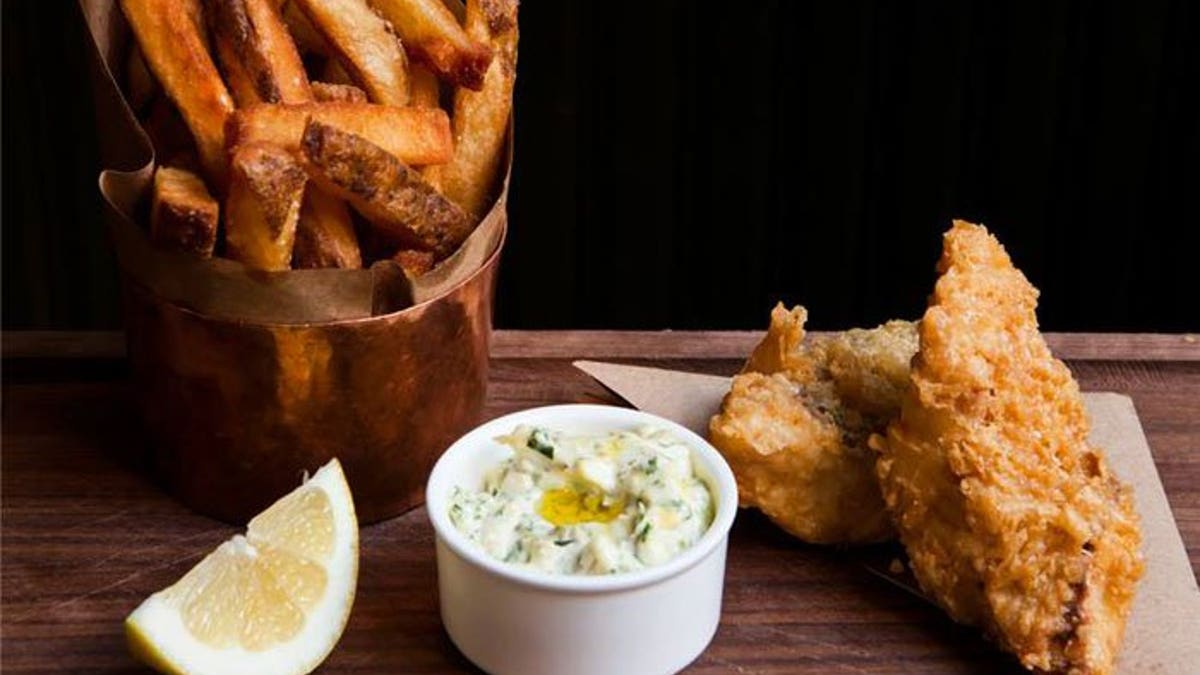 2. Dick's Drive-In (Seattle)
With six locations, Dick's is a Seattle institution. Since 1954, they've served fries that are made with, as their website explains, "Real potatoes… That's what makes our fries irresistible!... Cut fresh daily by hand." Diners can feel good about patronizing this family-owned business: They treat their employees like family, offering full benefits, scholarships, childcare assistance, paid community service, and a starting hourly wage of $10.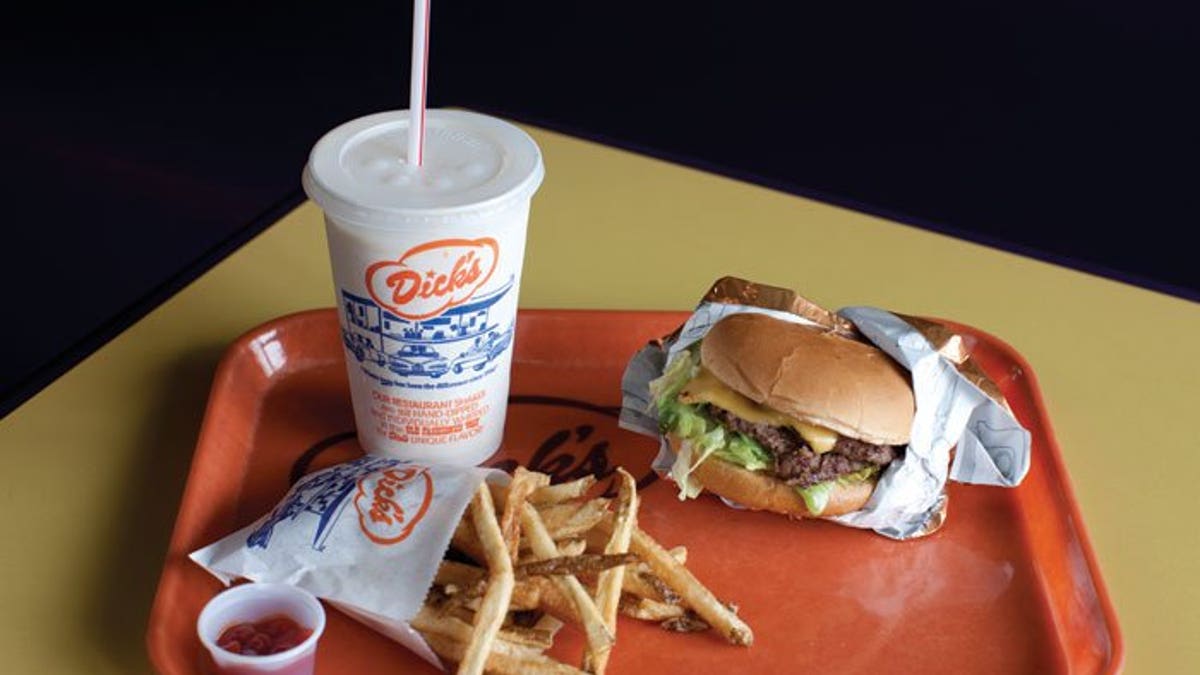 3. Father's Office (Los Angeles)
There are a couple of fry options on the menu at Father's Office, but the classic matchstick fries are the way to go. One of the cardinal rules at Father's Office is that ketchup is not an option. Instead, their fries are accompanied by a small pot of homemade garlic aïoli for dipping.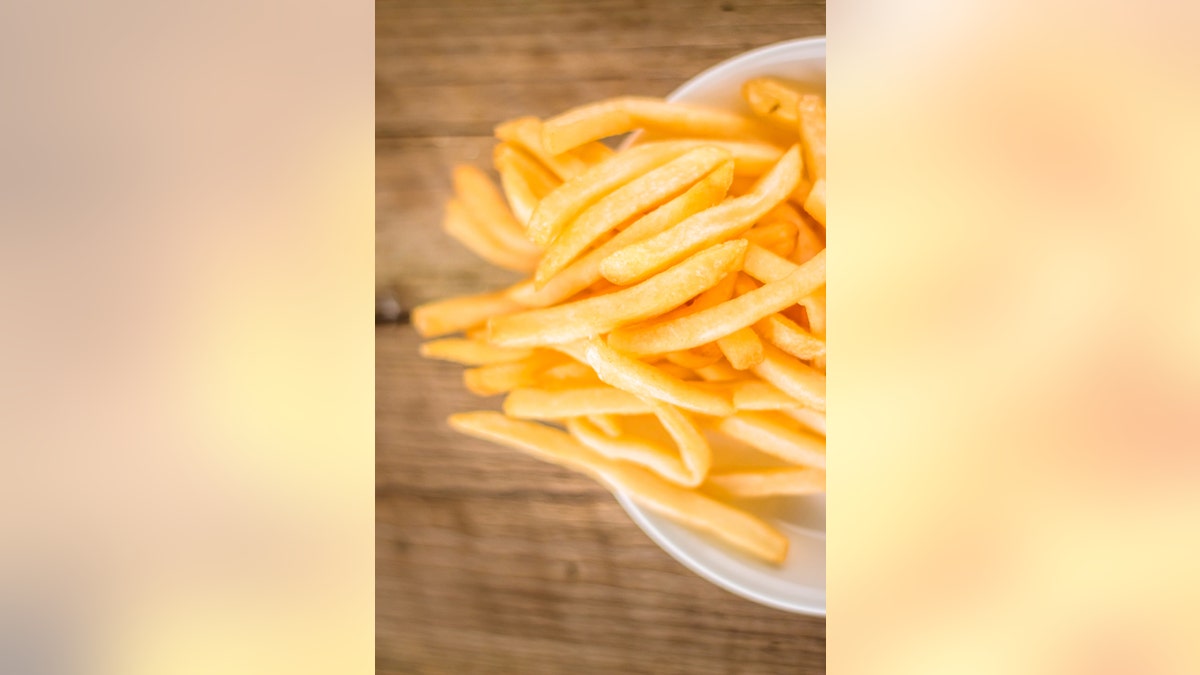 4. Chickie's and Pete's (Philadelphia)
In Philly, the Crabfries are nothing short of legendary. Notice the capitalization and the trademark symbol? That's how legendary they are. Sold at the various Chickie's and Pete's locations as well as out of a food truck, at the airport, and at just about every major sporting venue, these crinkle-cut fries are thinner than your standard Nathan's-style crinkle-cuts, super-crispy, and dusted with a magical spice mixture that's the icing on the cake.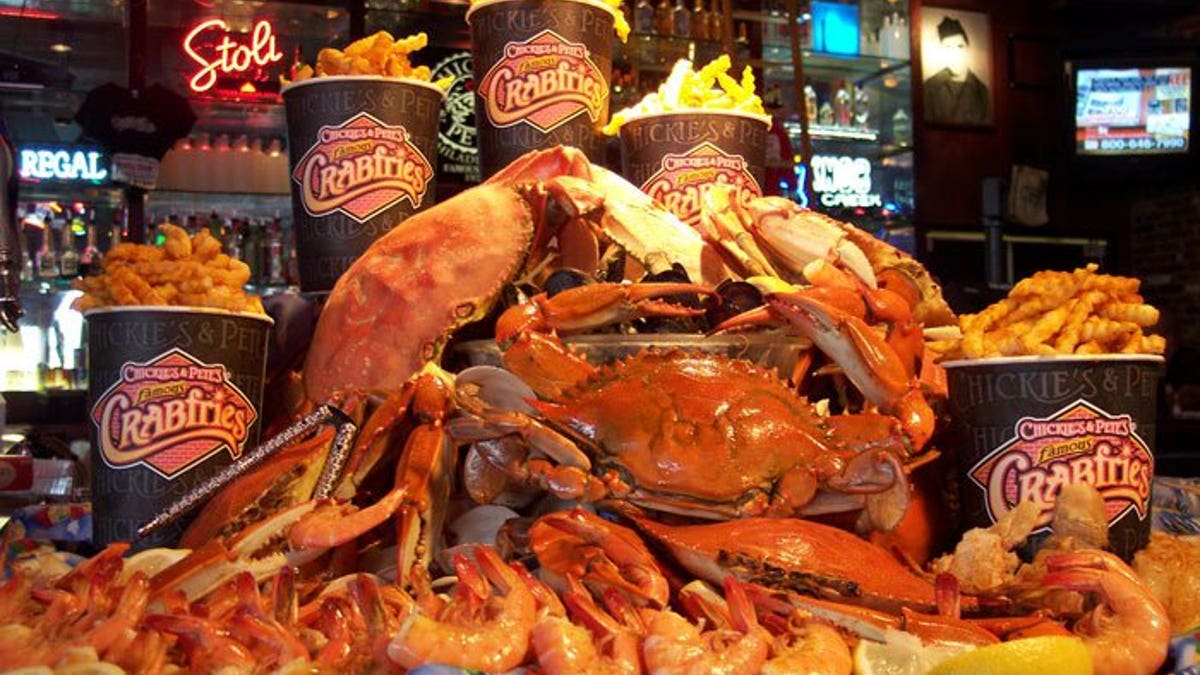 5. Balthazar (New York City)
A restaurant that maintains its status as a place to see and be seen despite having been around for nearly 20 years, Balthazar is known for serving French bistro classics. One of the signature items, on a menu filled with quite a few, is the pommes frites. The constant line of people waiting to score a table may appear to be due to the chic clientele, but really it's all about the fries.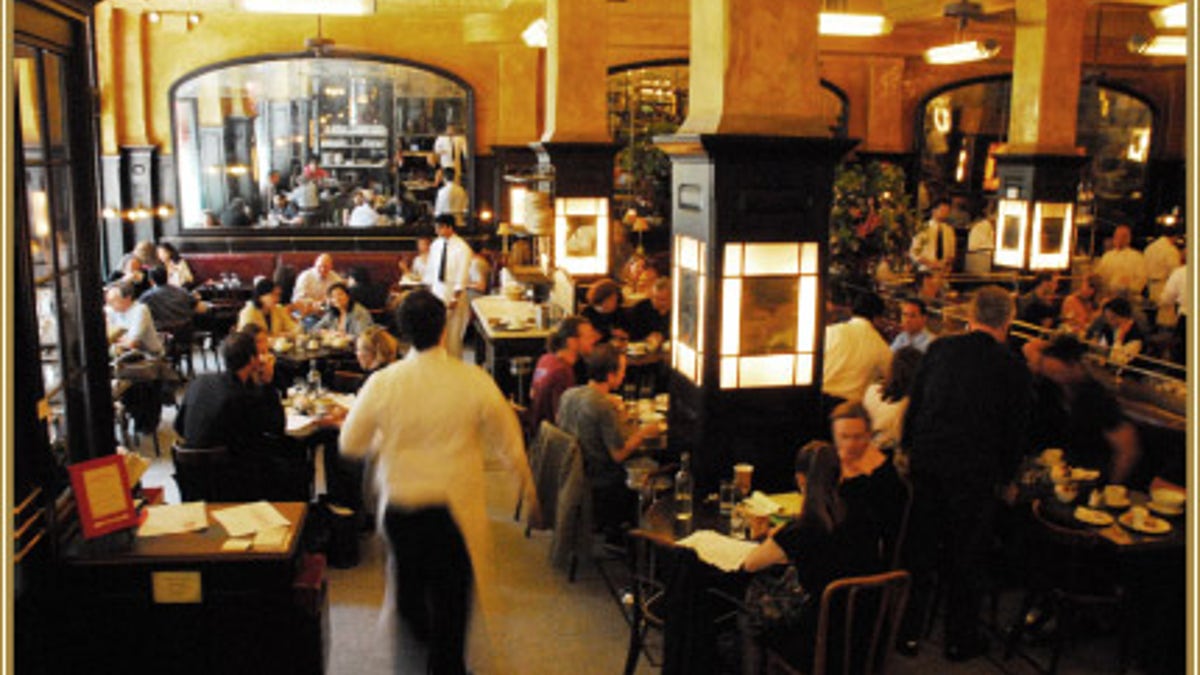 6. Blue Duck Tavern (Washington, D.C.)
These are about the thickest fries you're likely to ever see, but they're no gimmick. Blue Duck's hand-cut signature BDT Triple Fries are first boiled, then fried in oil, then finally fried one more time in duck fat before being tossed with salt and herbs and served upright in a measuring cup. A great fry lets the potato shine, and these do just that.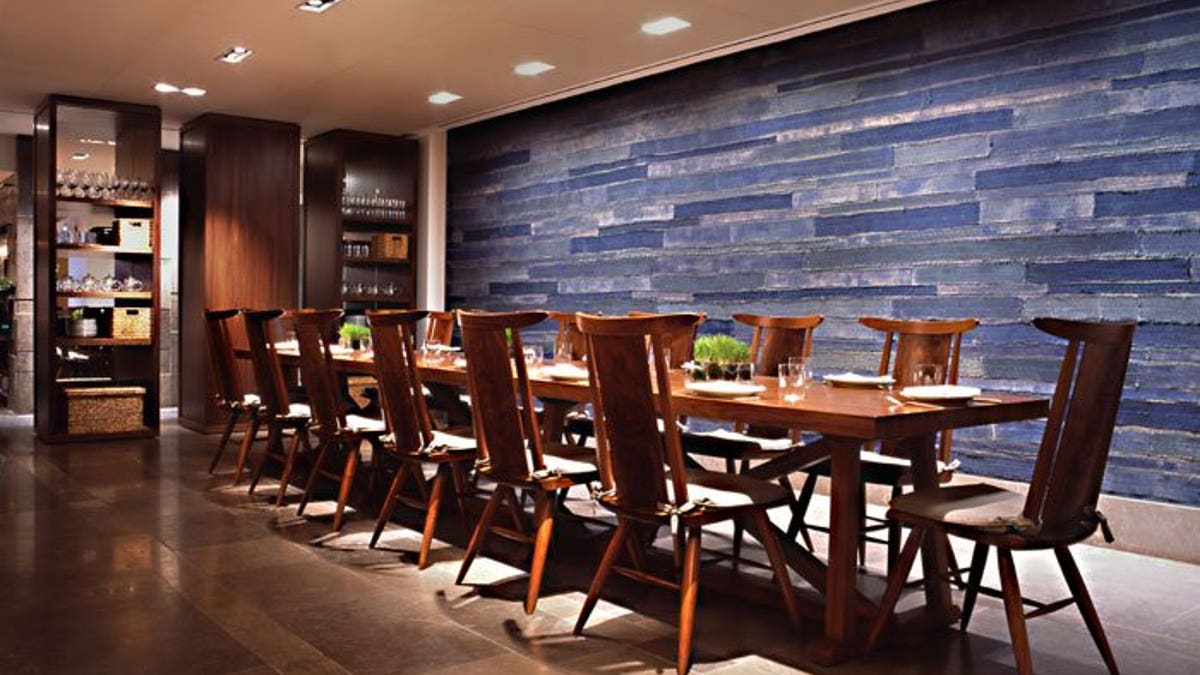 7. Village Whiskey (Philadelphia)
We have three words for you: duck fat fries. That's right, at Village Whiskey in Philly, that's the only kind they serve, and they're available on all three of their menus: All Day, Late Night, and Brunch. For an extra $2, you can get them topped with Sly Fox Cheddar sauce, and for an extra $7 you can add not only Cheddar but also short rib. We suggest you start with the ordinary version first, though, as you'll most likely find there's very little that's ordinary about them.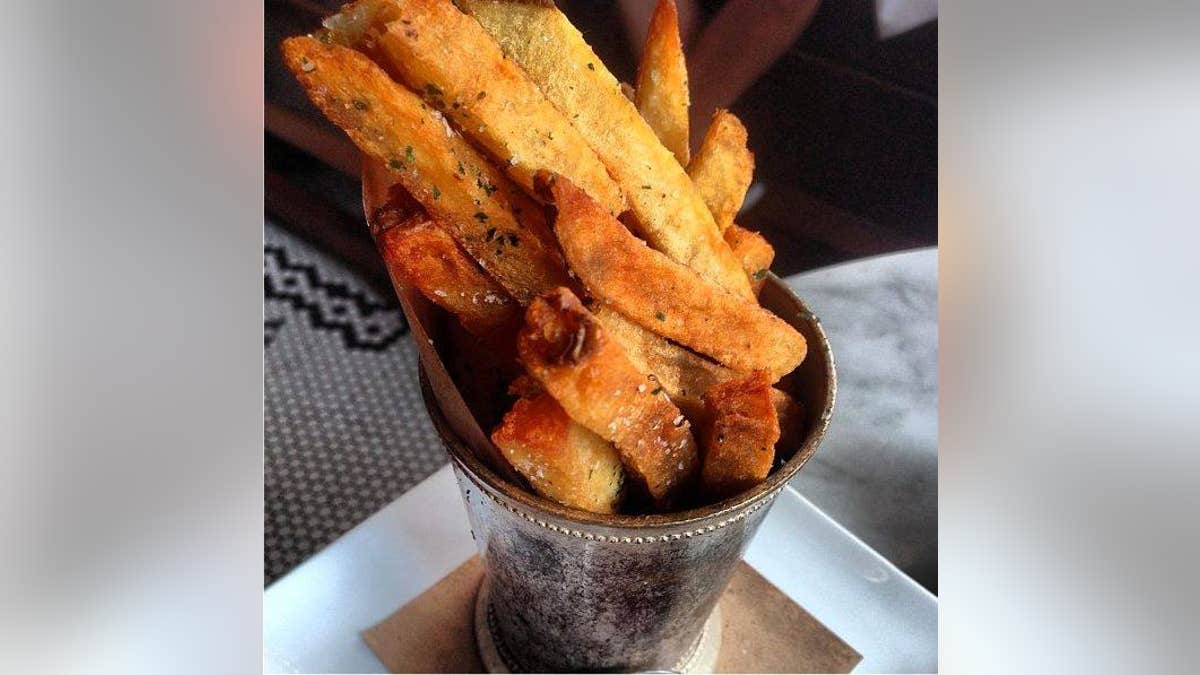 8. Kuma's Corner (Chicago)
Kuma's Corner has already brought culinary prestige to the Windy City, as their namesake burger topped our list of the 101 Best in America in 2014. Now, since they've placed in the top 10 on this list of our country's best fries, they've won even more of our respect. Word on the street (let's be real, we mean the Internet) is that they're dressed with a fair amount of salt — all the better to pair with one of their 16 specialty burgers. Or, better yet: order the Kuma burger with a side of fries and enjoy the best combo platter in the whole U. S. of A.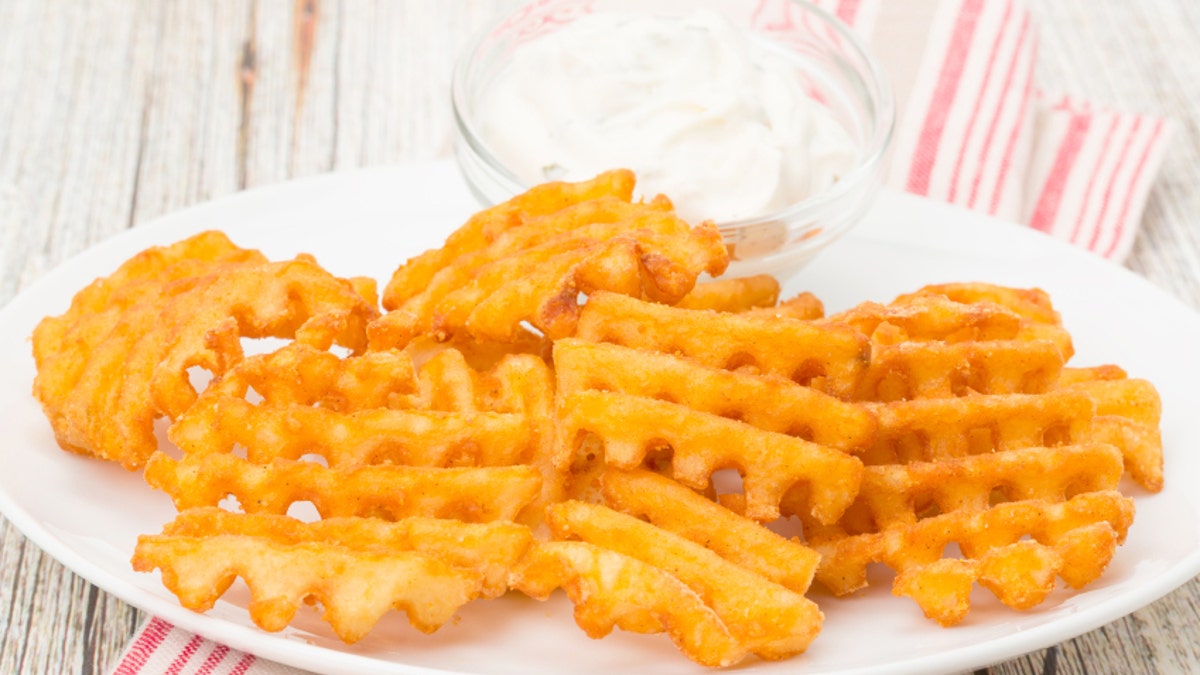 See more of the nation's best fries.
More from The Daily Meal
101 Best Restaurants in America
America's 50 Best Coffee Shops