Best Disney restaurants for every occasion
Disney destinations around the globe are known for their family-friendly attractions. But what many visitors don't realize is that Disney restaurants are also extremely popular, and some have even won numerous culinary accolades!
From award-winning chefs and character dining to exotic cuisine and themed dining rooms, restaurants at Walt Disney World in Florida, Disneyland in California, Disneyland Paris, Tokyo Disneyland, Hong Kong Disneyland, Disney Cruise Line ships, and Disney Vacation Club resorts are earning high marks from diners.
Venture away from stereotypical theme park food and you'll find a world of interesting and memorable menus. Visitors to Disney restaurants will encounter incredible seafood, mouthwatering steaks, and delights for all palates, including those that require special diets.
Dining at any Disney location will immerse you in the theme of the restaurant. If you're looking for fun, you can find a down-home hoedown with barbecue eats and kick-up-your-heels entertainment for the entire family to enjoy. Or, if you'd like to dine abroad but don't want to leave the continental United States, a trip to Epcot in Florida will provide numerous restaurants in the World Showcase that offer regional specialties from around the globe; the servers are even from the represented countries, working in Epcot on an international exchange program.
Want to dine with Disney royalty? Book a character meal with Disney princesses. Looking for a romantic ambiance? You'll find it at Disney locations worldwide — including at Remy aboard the Disney Fantasy and Disney Dream cruise ships, Victoria & Albert's at the Grand Floridian Resort in Walt Disney World, and Napa Rose nestled in the Grand Californian Resort at Disneyland.
Whether you're looking to impress, relax, or satiate a craving, Disney restaurants offer a multitude of dining experiences. Travel with us as we visit our top 20 Disney restaurants around the world.
1. Best Chance to "Eat in a Movie:" Be Our Guest Restaurant, Walt Disney World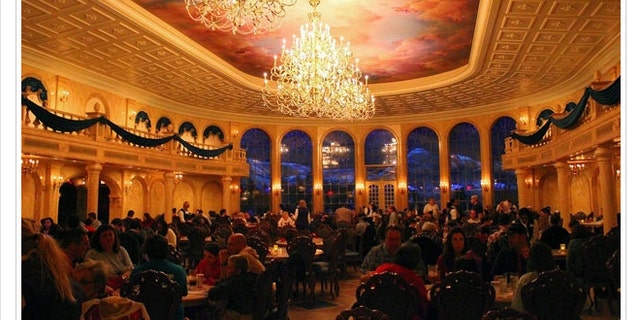 Beast's Castle from Beauty and the Beast houses Walt Disney World's Be Our Guest Restaurant, a new dining addition to the Magic Kingdom. Diners are enchanted by three dining rooms — Belle's book-filled library, the West Wing featuring an enchanted rose and a painting of the Beast that hides a surprise, and the elegant Ballroom with views of falling snow taken directly from the film — it's a wonder of "imagineering!" This location is also notable as it's the only spot to order an alcoholic beverage in the Magic Kingdom.
2. Best Disney-Shaped Food: Crystal Lotus, Hong Kong Disneyland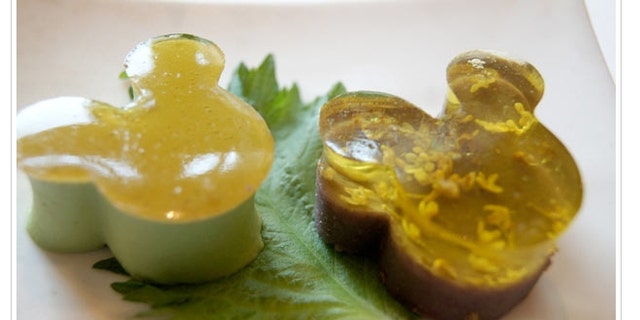 Disney visitors quickly become accustomed to having their food served in familiar character shapes, such as a smiling Mickey face. But at the Crystal Lotus in the Hong Kong Disneyland Hotel, even the dim sum is presented in the form of beloved Disney characters. As an award-winning Chinese restaurant, the atmosphere is elegant and the cuisine is outstanding.
3. Best Bar/Lounge: Trader Sam's Enchanted Tiki Bar, Disneyland Resort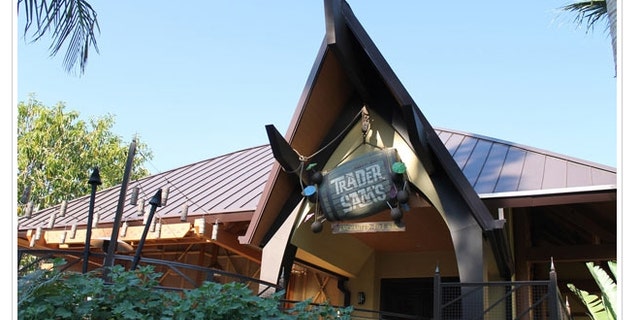 Believe it or not, Disney Parks and Resorts offer hundreds of themed bars and lounges that are kid-friendly and offer menus of food in addition to drinks. But tucked into the Disneyland Hotel, Trader Sam's is undoubtedly our favorite. Named after the shrunken-head-peddling "Trader Sam" from the beloved Jungle Cruise attraction, this spot offers more than meets the eye. Look for Disney references in Trader Sam's "artifacts" while enjoying the hilarious antics of the bartenders. This spot welcomes kids until the evening, when it becomes 21-and-over.
4. Best for Meeting Princesses: Cinderella's Royal Table, Walt Disney World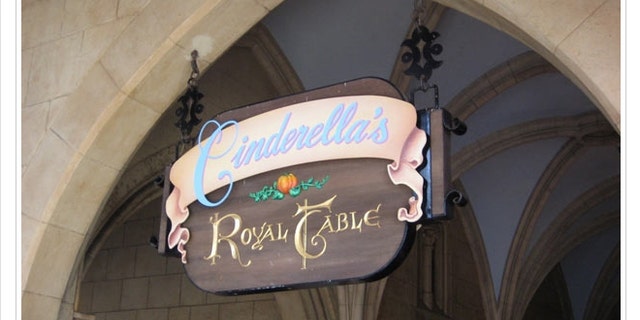 Dining inside the iconic Cinderella Castle in the Magic Kingdom is a royal experience. Guests enter into the two-story stone foyer to meet Cinderella, then proceed to the red-carpeted, winding staircase to the dining room of Cinderella's Royal Table. You're surrounded by finery, including royal flags, huge chandeliers, and stained-glass windows that look out onto your "royal subjects" who are playing their day away in the Kingdom. As you dine, Disney princesses (and sometimes a prince or two!) hobnob with each visiting family. Book dinner in the castle during the fireworks to get a unique view.
5. Best "Fast Food": Plaza Inn, Disneyland Resort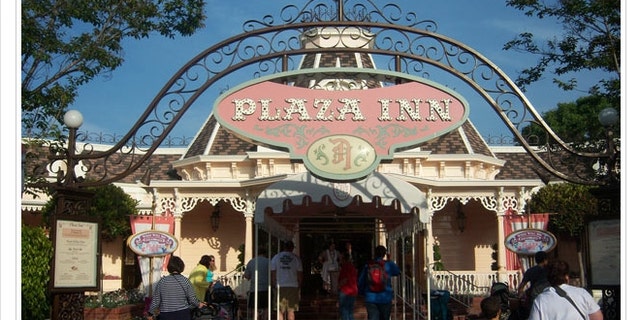 Disneyland's historic Plaza Inn is set on Main Street, U.S.A. within view of Sleeping Beauty's Castle. Featuring Victorian décor and a gorgeous outdoor patio, this is a spot Walt Disney himself liked to frequent during his days in Disneyland. Whether you dine indoors or outside, your quick-service meal should absolutely include the cult favorite fried chicken with all the trimmings — it's among the best we've had. And the desserts are well worth trying. The food and ambiance here are on par with many casual, sit-down restaurant offerings.
6. Best Immersive Theming: Sci-Fi Dine-In Theater Restaurant, Walt Disney World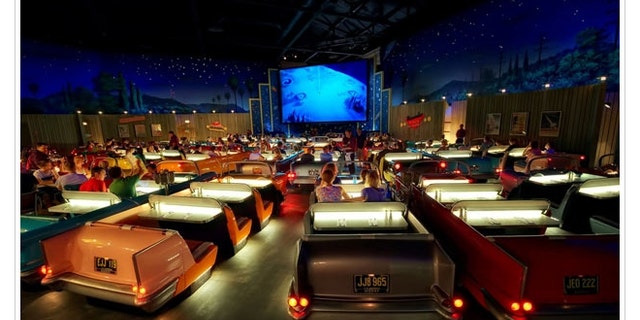 For a truly unique experience, head to the Sci-Fi Dine-In Theater at Disney's Hollywood Studios. Guests are often amazed as they walk inside a massive dining room imagineered to resemble a vintage drive-in movie at twilight — twinkling stars and all. But it gets better: guests are seated at "tables" that look and feel like 1950s convertible cars (two guests get the front seat, and two guests get the back in most of these cars). After the car hop takes your order, watch the clips on the screen featuring old news reels, silly horror flicks, and classic cartoons.
7. Best Family Experience: Hoop-Dee-Doo Musical Revue, Walt Disney World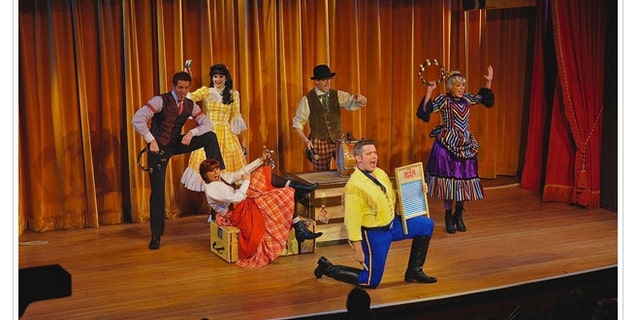 Families looking for comfort food and an unforgettable experience for all generations will feel right at home at Pioneer Hall at Disney's Fort Wilderness Resort. Inside, the Hoop-Dee-Doo Musical Revue — an historic musical showcase that's been going strong since Disney World first opened its gates — plays to sold-out crowds every night of the year. Fasten your kerchiefs and get ready to dig into all-you-can-eat buckets of fried chicken, barbecue ribs, cornbread, and decadent strawberry shortcake. Mom and Dad also get to indulge in endless beer, wine, and sangria. This is a tradition for many families who keep coming back year after year.
8. Best Chef's Table: Victoria & Albert's, Walt Disney World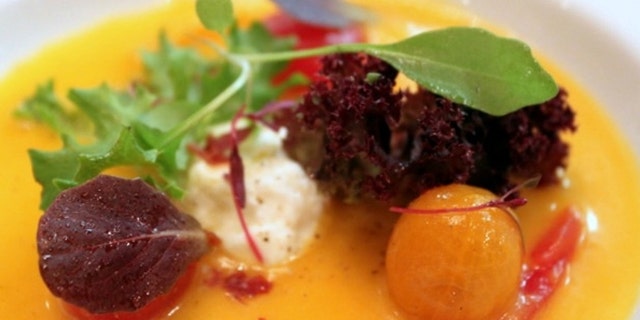 This award-winning restaurant truly is the pinnacle of fine Disney dining. Under the eye of chef de Cuisine Scott Hunnel, Victoria & Albert's at the Grand Floridian Resort creates masterpieces well worth (a lot of) your hard-earned cash. But the best seat in the house is undoubtedly the Chef's Table. Located inside the kitchen itself, the Chef's Table is dedicated to one seating each evening and offers a 10-course meal that can be customized to your distinct likes and dislikes. Watch the action of the kitchen, ask questions and interact with the chefs, and indulge in a once-in-a-lifetime meal that you'll never forget.
9. Oceano, Tokyo Disneyland Resort: Best Waterside Show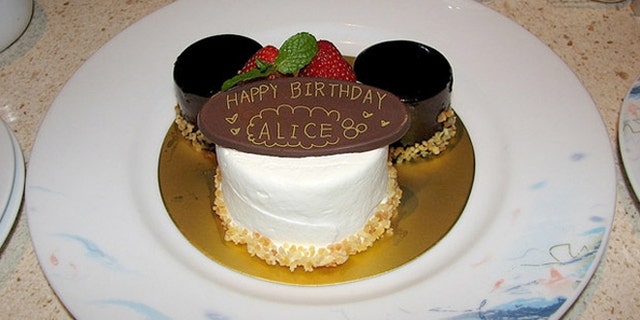 Oceano at Tokyo DisneySea in the Hotel MiraCosta offers a Mediterranean menu with a choice of a buffet or table-service experience in separate dining rooms. It provides a gorgeous atmosphere and a great view of the Mediterranean Harbor, but the main draw for us here is the epic water show "Legend of Mythica," which can be thoroughly enjoyed from the restaurant's exclusive viewing platform!
See more Disney restaurants at The Daily Meal
More from The Daily Meal
20 Best Hostels Around the World for Food
10 Best Breweries to Visit in America
America's Most Secret Restaurants