When you reminisce on your college days, what comes to mind first? The all-nighters, the 8 a.m. classes, and ordering Dominos at all hours of the day? Or do most of your memories (or lack thereof) come from the nights spent passing around pitchers of cheap beer and ordering rounds of Jose Cuervo at your favorite bar alongside your best friends?
There is no doubt that the classic college bar is a major part of an undergrad's life. Where else can you (acceptably) order a round of cheap drinks, play drinking games usually reserved for a basement at a house party, and drunkenly belt out "Wagonwheel" and then proceed to cry as senior year comes to an end?
Everyone's got their favorite campus late-night hangout that symbolizes and encompasses an entire college career. But some of these college bars, from universities and colleges big and small, truly define what it means to be a (insert your college mascot here).
Does your bar have free shots from 9 to 10 p.m., followed by free beer and free mixed drinks? Yes, that's a real thing. With a small cover charge, students at the University of Central Florida drink as much as they want, or can handle, at the Knight Library. And that jukebox you filled with dollars just to hear "Shout" every single weekend? Compare that to the DJs and live bands that play at the Red Square Bar & Grill in Burlington, Vt. Based on the music alone, you'll wish you had transferred to the University of Vermont.
In order to track down the best college bars around the country, The Daily Meal went to the primary source: the students. Requests flooded in with students eager to put their go-to bars on the list. Naturally, everyone has a little bias when it comes to his or her alma mater, and an objective vote was difficult.
So as to keep subjectivity to a minimum, a point system was put into place, addressing all the factors that make a great college bar. Recommended bars were then given a point for the following attributes:
Music – That includes juke boxes, DJs, and live music. – As long as the bar had some sort of method for drunk college students to fist-pump and screech at the top of their lungs to "Livin' On A Prayer," a point was assigned.
An outdoor area – Students need somewhere to go to cool off from the dance floor, after all.
A selection of ten beers or more on the menu
Dance floor – What bar is complete without a cesspool of bumping and grinding?
Liquor – Mixed drinks and shots get you drunk quicker, no further explanation necessary.
The ability to get a beer for $3 or less on a weekend night – Let's face it, college students are not known for their deep pockets or refined tastes. The cheaper, the better, no matter the taste.
Beer pitcher availability – More cost-efficient than single beers, pitchers are a convenient way to buy a round of drinks, without spending a pretty penny.
Shot specials – Whether it's a free shot with a beer or $1 jello shots, we need it all.
Drinking games – Beer pong isn't just for the basement of a fraternity house. Although illegal in some states, public drinking games add a little something extra to your classic college bar.
Distance (less than ½ mile from campus) – No one, drunk or sober, wants to have a long trip home from the bar.
Food served after 10 p.m. on the weekends – There is something exquisite, and necessary, about that bite of food when you're under the influence.
No cover charge- See number 6.
Points were deducted if the bar was only open on the weekends and if there is a notoriously long line to get inside.
In the case of a tie, a panel of "experts" became the deciding factor. College students from varying schools became the final decision in where a bar fell in the rankings.
1. Knight Library - University of Central Florida - Orlando, Florida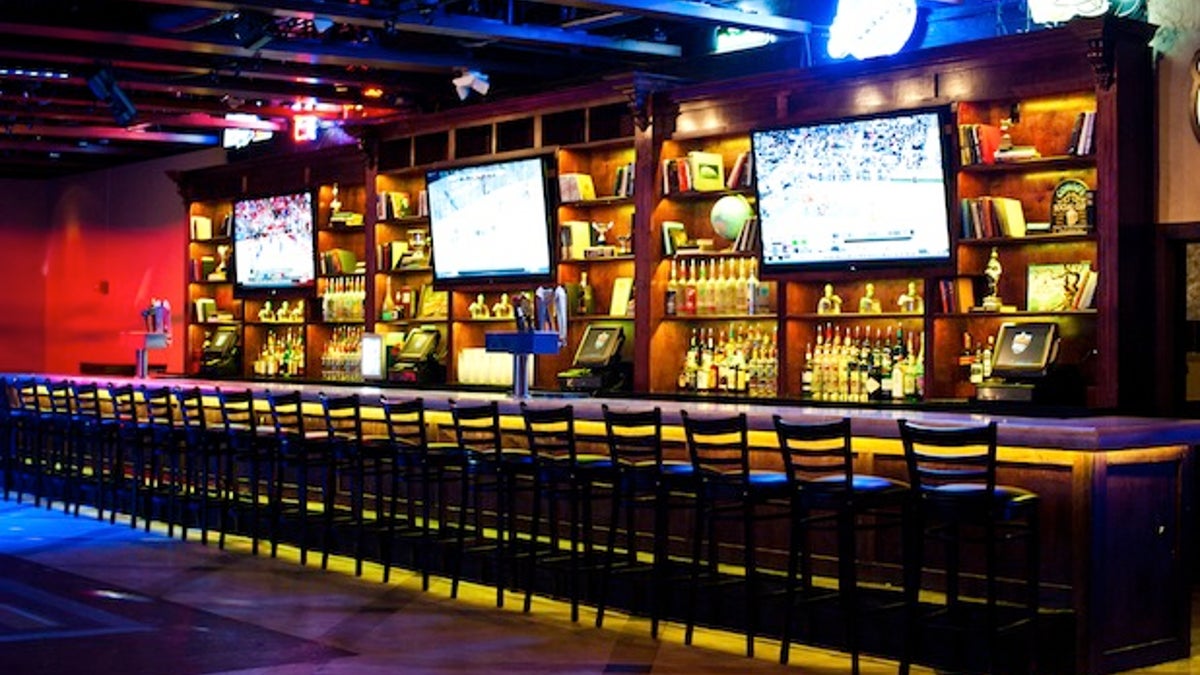 A ranked list of the best college bars in America would not be complete without the University of Central Florida's Knight Library. The general size of the establishment is impressive in itself; students have access to three full bars, a giant dance floor, a patio bar, and even VIP sections. Not a big dancer or drinker? Knight Library has darts, customized beer pong tables, and corn hole boards to get you entertained. Still not impressed? An Island Oasis frozen drink machine is the newest addition to the bar.
2. The Wagon Wheel - University of Kansas - Lawrence, Kan.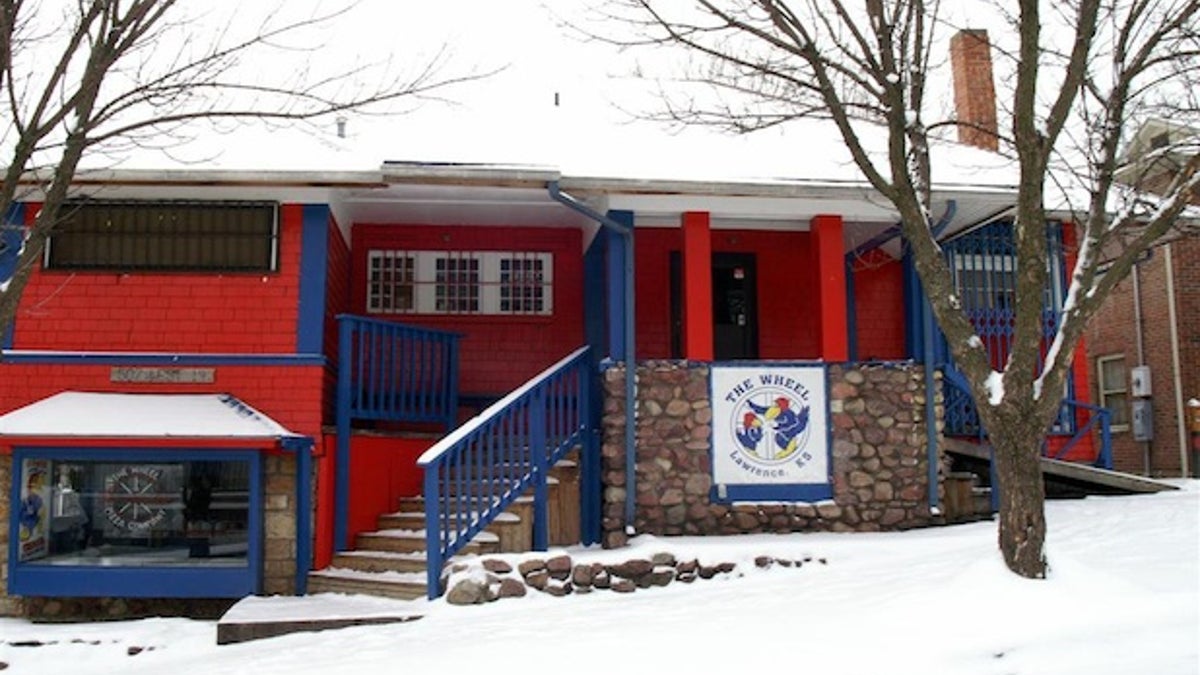 Jawhawks flock to "the Wheel" to join in on the fun, cheap drinks, and greasy pizza that this no. 3 college bar has to offer. The booths, walls, bar, and columns are all made of wood that are just begging to be written on, so bring a Sharpie to leave a mark that will remain even after you graduate. And if (and when) KU makes it to the Final Four of March Madness? The games are projected on the wall, outside in the patio area, guaranteeing a ruckus time.
3. Bullwinkle's Saloon - Florida State University - Tallahassee, Florida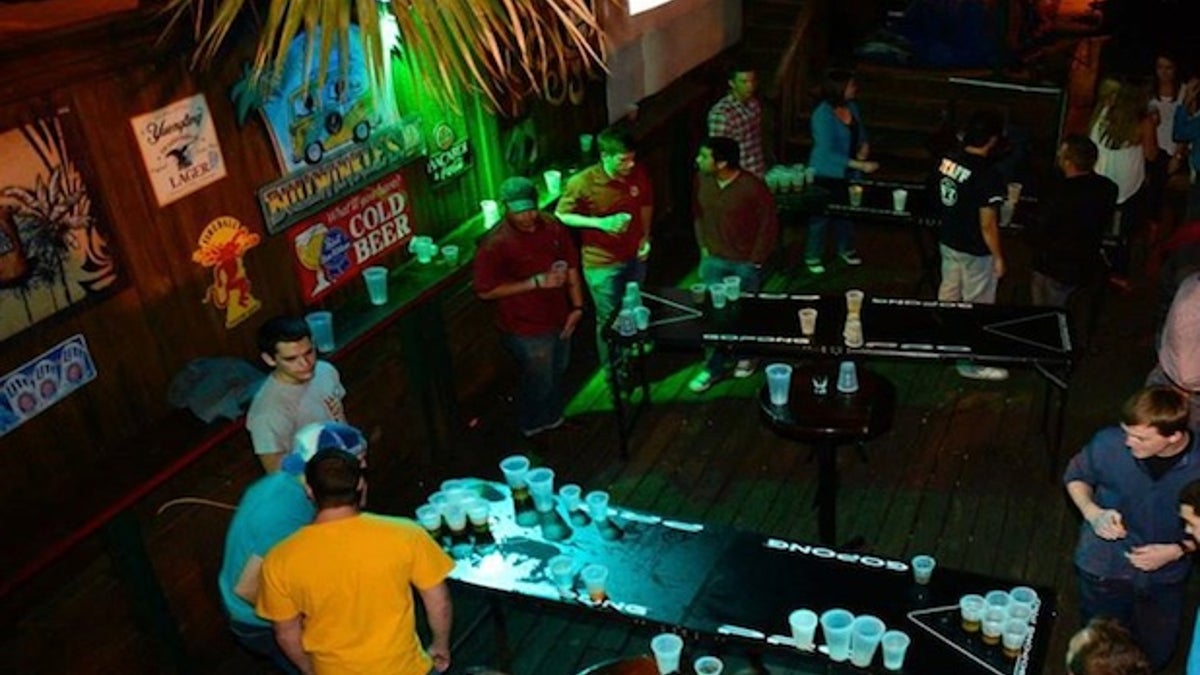 Since 1979, Bullwinkle's Saloon has been catering to the needs, and mouths, of the Florida State Seminoles. Bullwinkle's ranked so high on the list thanks to its convenient location to campus, live rock and roll band, massive dance floor, and outside double deck area. And for $10, students can drink as much as they want during the week. How can you top that drink special?
4. Kollege Klub - University of Wisconsin - Madison, Wis.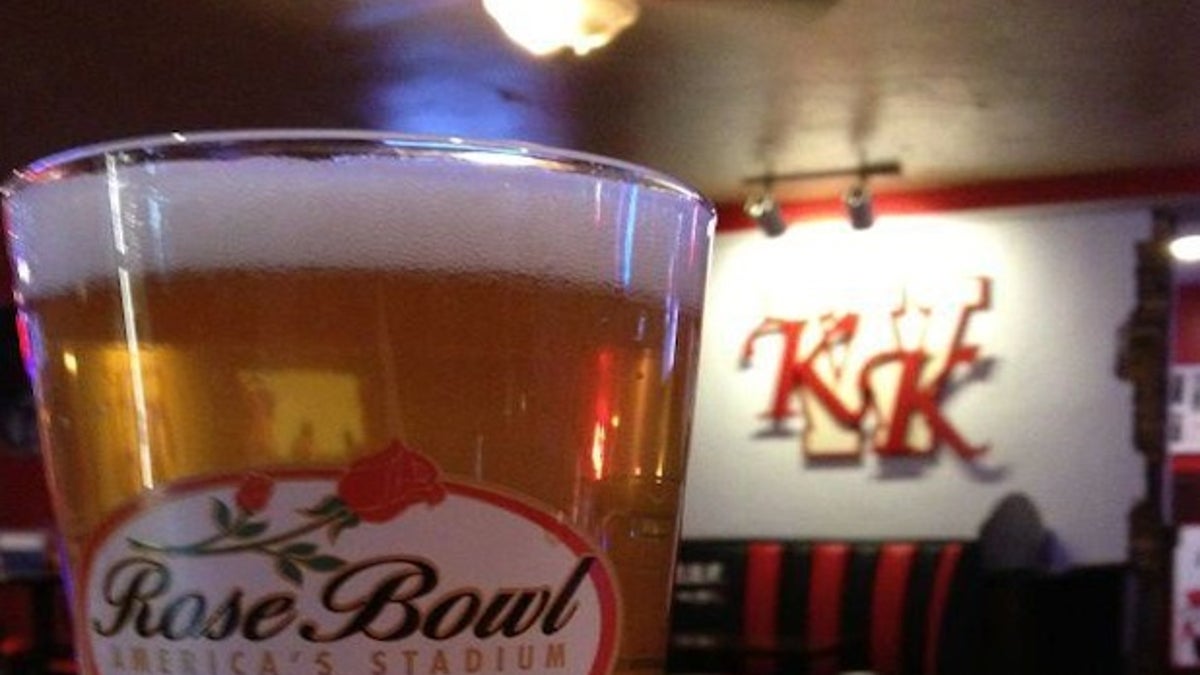 You can't attend the University of Wisconsin, or even visit, without becoming a part of beer culture. Kollege Klub presents the ultimate Wisconsin college bar experience, with a location right on campus. The Badgers customers spend their weekends feening for the Klub's sought-after beer pong tables, "beer-n-shot night" (a free shot comes with your beer), and every Sundays' "Kountry Night," where you can bring your own mug and receive drink discounts.
5. Brothers Bar & Grill - University of Iowa - Iowa City, Iowa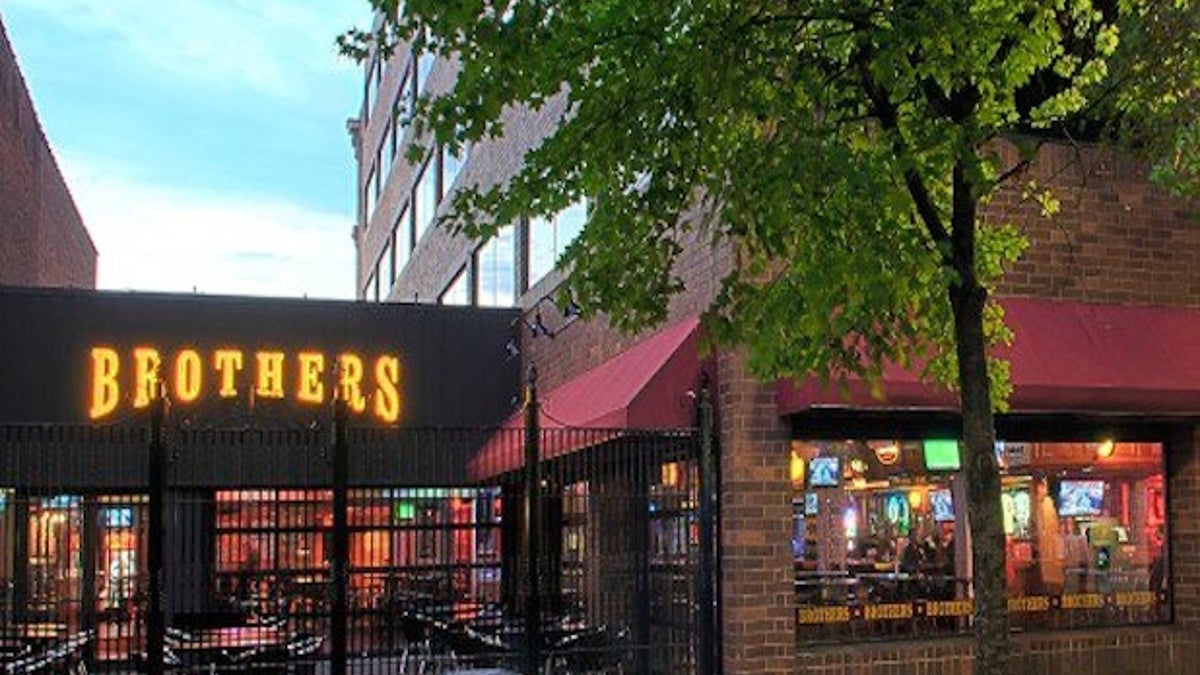 Iowa City's Brothers Bar & Grill is a combination of a college bar and a sports grill with all the fixings you need for a good night: dartboards, pool tables, outside patio, and a massive beer selection including $2 Blue Moon drafts on Mondays, and $4 Keystone and Busch Light pitchers on Friday and Saturday nights. Sure, there's a cover charge on game days, but you'll make up your money in drink deals, like the $5 mug which you can fill up for $1 each time (and you won't suffer from FOMO, as this is where a majority of your fellow undergraduates will be during football season).
6. The TApp Room - Appalachian State University - Boone, N.C.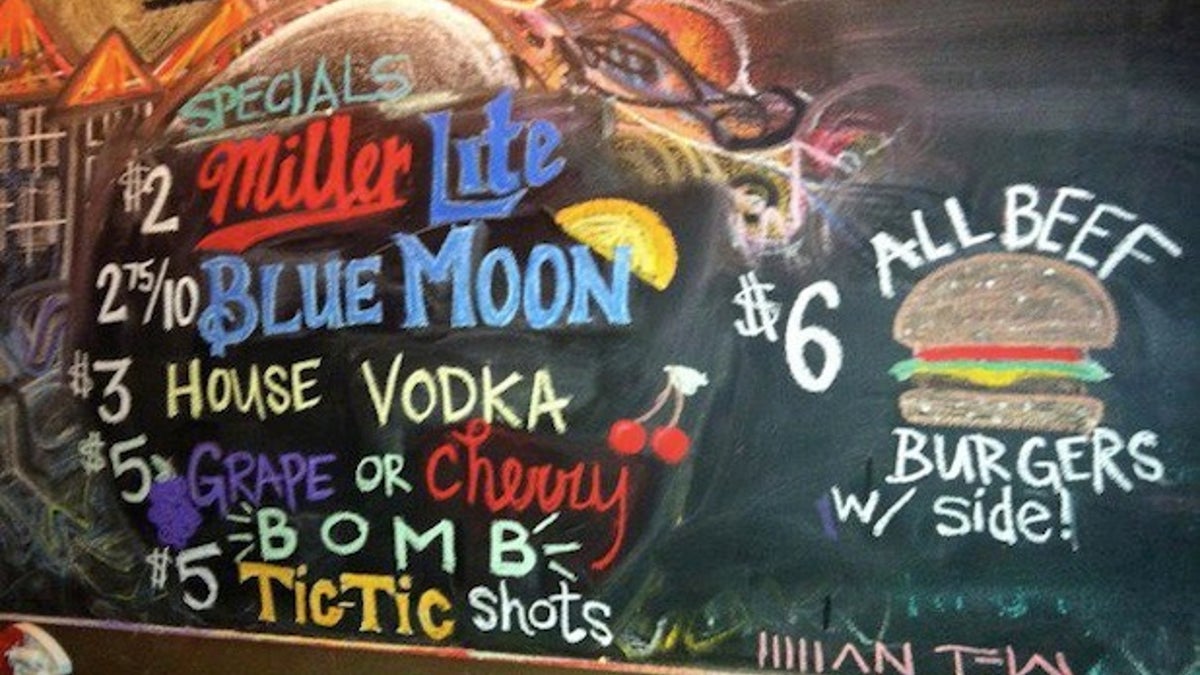 College students find the ultimate selection of craft beer at the TApp Room in the mountains of Boone, North Carolina. Beers on draft include Green Man Porter, RJ Rocker's Son of a Peach, and Dark Horse Scotty Karate. The TApp Room may not seem like much, but you'll be hard-pressed to find better drink deals. $2 bottles of beer are available to customers throughout the week; and the only thing that the TApp Room is missing is a dance floor.
7. The Tombs - Georgetown University - Washington D.C.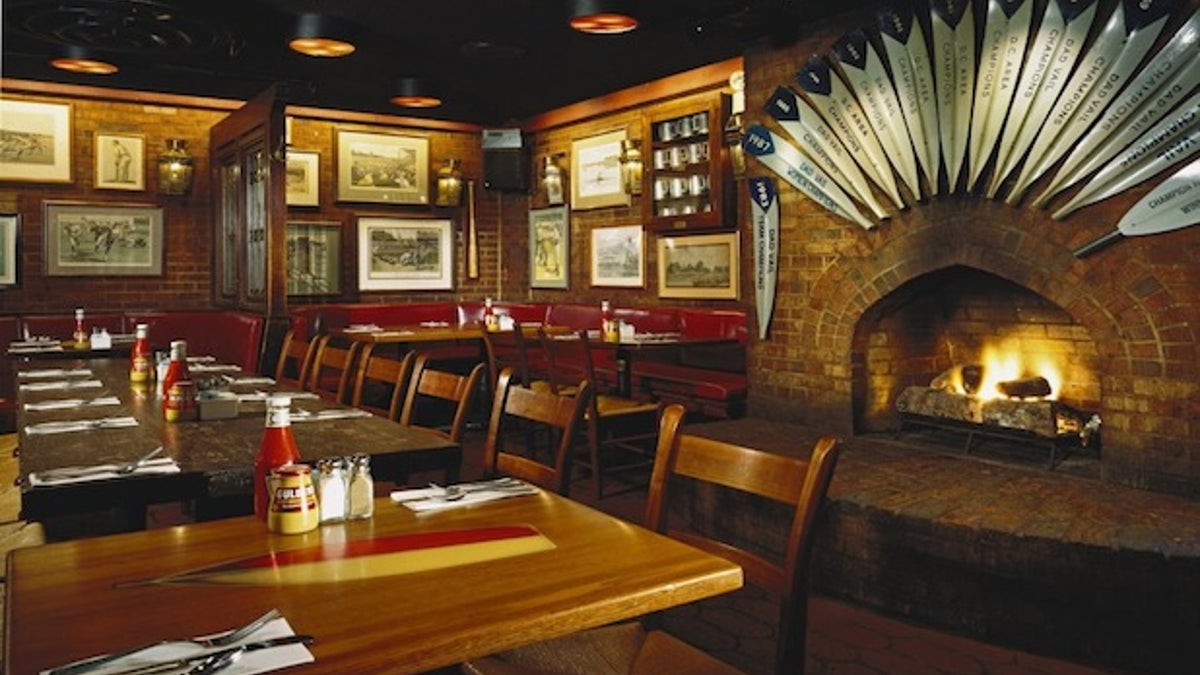 Staffed completely by Georgetown students and alumni, The Tombs knows exactly how to please a college crowd (as well as how to spot a fake ID when they see one). It might not be easy for lower classmen to experience the delicious food or DJ's tunes on the dance floor that the Tombs offers, but the experience is well worth the wait for that 21-year-old license. Make sure you save your heavy drinking for later in the night; you'll be less likely to spot a professor or two later on.
8. Pavlov's - University of South Carolina - Columbia, S.C.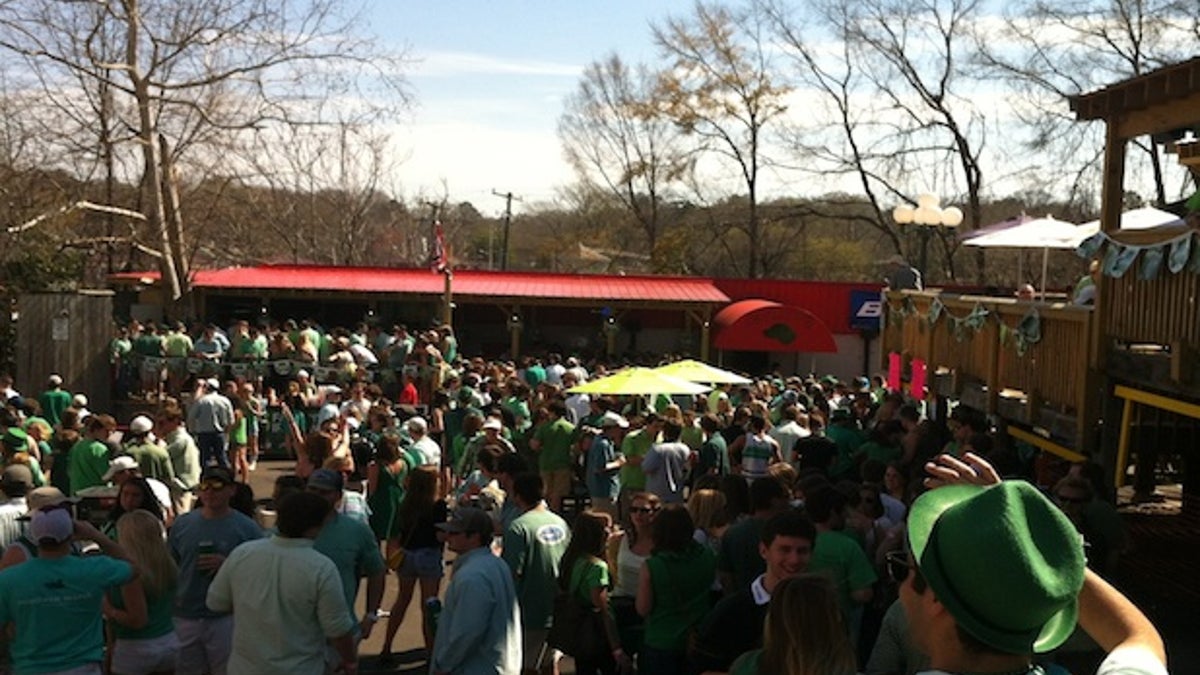 Deep in South Carolina country, in Cocky the mascot's territory, is the busy college bar known as Pavlov's. Students of the University of South Carolina, a large portion of them Greek, take advantage of the warm, Southern weather on the patio at Pavlov's. The cheap drinks, like 50-cent shots on Mondays, draw in quite a crowd, but the lines move quickly, allowing everyone to drink, and dance, the night away.
9. The C.I. - Ohio University - Athens, Ohio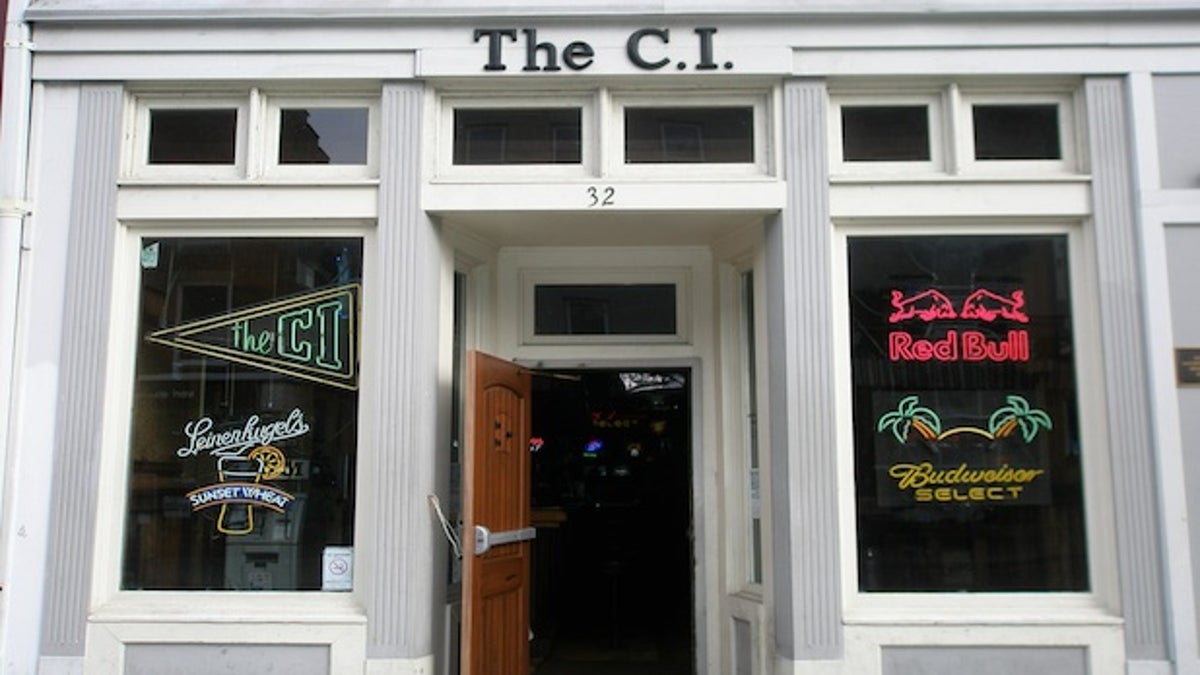 Ohio University students certainly aren't limited in choice when it comes to choosing a bar to down a few (or more) drinks in. Athletes and those in the Greek scene tend to flock to The C.I. to take advantage of the photo booth and killer drink specials. Plus for only $1.75, and an $1 for refills, you can get a draft of beer, AND keep the "Get High With the C.I" cup.
10. Salty Dog Saloon - University of Florida - Gainesville, Fla.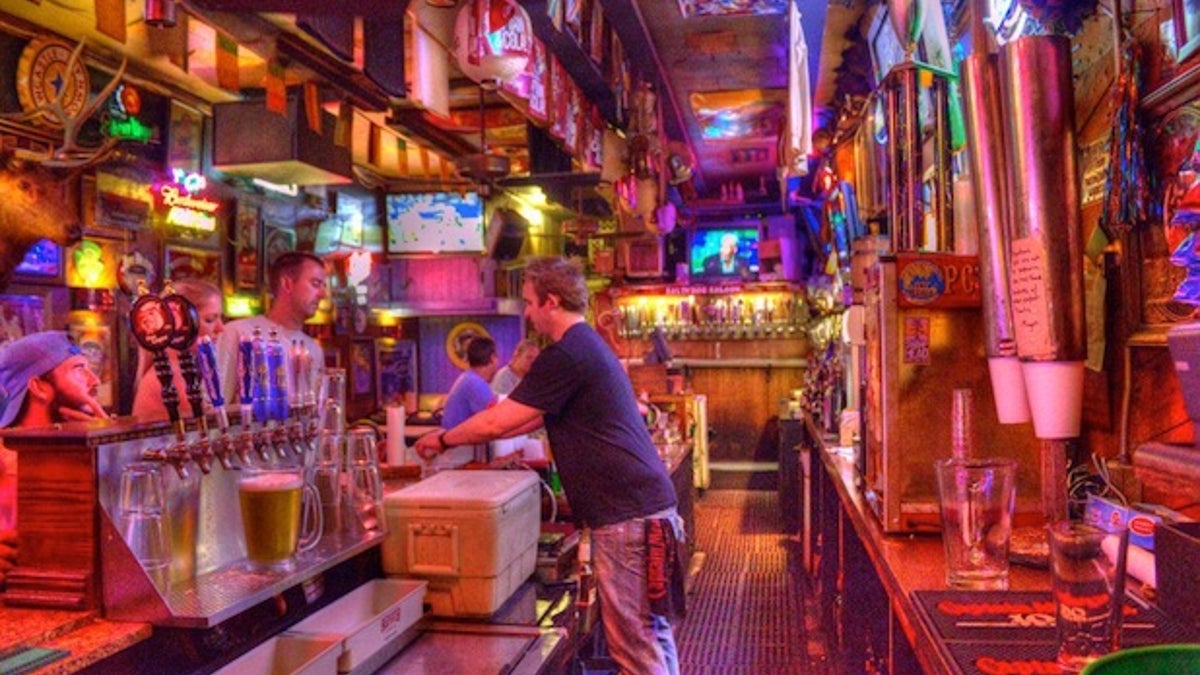 Anyone from Florida knows that the Gators are big on football and drinking. With a wide range of college bars in Gainesville, how could you choose the best? The Salty Dog Saloon, a 50-year old establishment, stands out in the crowd with its jukebox, 50-cent drink happy hour and every Sunday's 2-for-1 mimosa special. For less than $10, the Salty Dog's patrons can get the most booze for their buck.
See all 25 college bars at The Daily Meal
More from The Daily Meal
52 Best Colleges for Food in America
America's 11 Best Poolside Bars