Best Champagne alternatives for a festive and affordable New Year's fête
There's a reason Champagne is the go-to drink on New Year's Eve. It's festive, bright, sparkling — just the thing to celebrate a special occasion. Toasting with a glass of bubbly at midnight has become a rite of passage from the old to the new year. (No wonder December 31 is National Champagne Day in the U.S.) The problem is, if you've got a party going, you might end up spending more money on your midnight toast than you made all month. The average cost of Champagne has risen gradually since 2007 and runs the range of around $50–$55 per bottle — with specialty bottles costing easily three to five times that much.
Celebrants in Italy, France's neighbor to the east, love Champagne, but many prefer to hail the New Year for a fraction of that cost with prosecco, a sparkling wine that, on average, costs around 10 bucks a bottle. Another benefit, besides being budget-friendly, is that prosecco makes a great mixer for cocktails, so you can have your fancy-glass midnight toast and serve festive mixed drinks before and after, too.
Cava, Spain's sparkling wine, was practically created for tapas, the small plates popular all over the country. Small bites of meat, seafood, cheese, vegetables, and the like are all commonly paired with versatile cava.
Just because you're pinching pennies, doesn't mean you have to sacrifice originality when it comes to serving drinks. Sparkling sake, espumante, and a unique Belgian brew are all options for an affordable bar that will have even your most selective drinkers at a loss for words.
After all, the Champagne region of France may have a hold on the grapes, but virtually any wine can be made to fizz. Stock up on these delicious sparkling — and inexpensive — alternatives to Champagne for an affordable and fun New Year's Eve fête.
1. Prosecco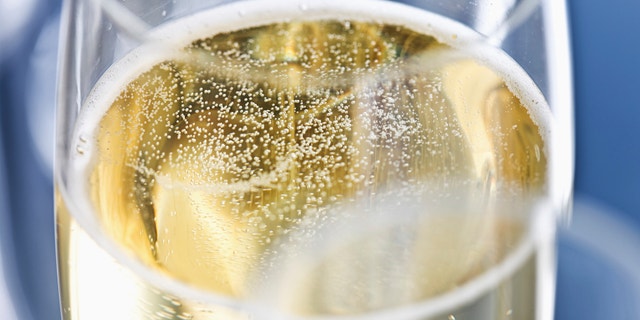 Prosecco is produced in the regions of Veneto and Friuli Venezia Giulia in northeastern Italy. Made primarily of giera (a grape also known as prosecco), it's widely served in Italy because it tastes good and is so affordable. Like Champagne, prosecco varies in sugar content; remember that brut is dryer than extra-dry. All versions are food-friendly, but even the brut version may seem a bit sweeter than its French counterpart. A small amount of prosecco undergoes its secondary fermentation in the bottle, Champagne-style, but most is fermented in tanks, which explains in part why it is less expensive than Champagne. The fruitiness and vibrancy of the grapes comes through vividly in a good prosecco, and it mixes really easily with fruit juices, purées, and even other liquors and liqueurs. Try mixing a $55 dollar bottle of Champagne with Midori and a Frenchman just might send you to the guillotine. Enrico Brut ($10) is a great prosecco that tastes crisp, lively, and bright. Other favorites include Carpene Malvoti, Lunetta from Cava, Mionetto Prosecco di Valdobbiadene Frizzante, Zardetto Prosecco, and the widely popular Cupcake Vineyards Prosecco, all ranging from $10-15.
2. Sparkling Margarita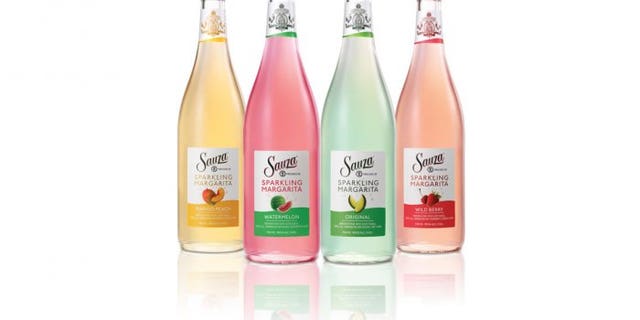 Margaritas are usually associated with the summer, but there is no reason you can't shake things up with a ready-to-pour sparkling margarita on New Year's Eve. They satisfy everyone's craving for something bubbly, but also bring something more festive to the party. Brands like Sauza and Skinnygirl offer varieties of sparkling margaritas in tasty flavors like watermelon, classic lime, mango peach, and wild berry, so you can offer a variety of drinks without breaking the bank. Sauza's sparkling margaritas are priced between $10.99 and $14.99 a bottle.
3. Sparkling sake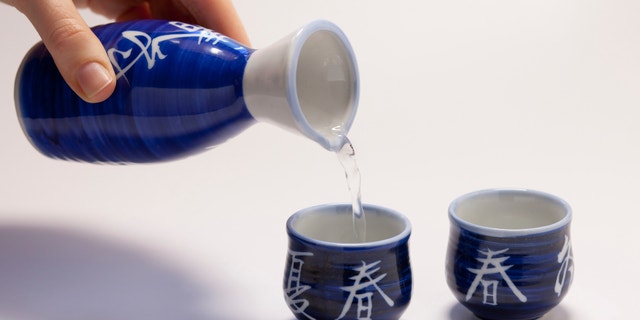 If you thought sake was reserved for sushi, think again. Called happo-shu in Japanese, sparkling sake gets its second fermentation in the bottle, just like Champagne. Unlike Champagne, thought, it's lower in alcohol (around five to eight percent), so it's an easy-to-drink spirit that is easy on the wallet, too. Sparkling sake is available in 180ml–500ml sizes and runs between $4.99–$17.99 depending on size and variety. Some varieties display floral and fruity notes while others are dry and crisp.
4. Cava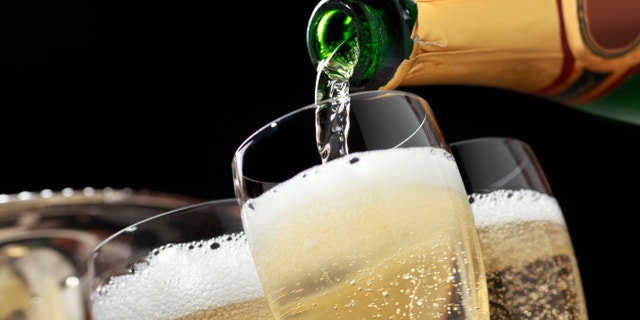 Cava is Spain's sparkling wine, mostly hailing from Catalonia. It was traditionally made using a blend of three local grapes, xarel-lo, parellada, and macabeu grapes, but some modern versions include chardonnay, pinot noir, cabernet sauvignon, and other grapes. Available in white and rosé, or rosado, bottlings, cava is made by the Champagne method (with secondary fermentation in the bottle) but typically costs half of what Champagne does — and is just as delicious, with notable crispness and a smooth finish despite the lively bubbles. Cavas are differentiated based on their level of sweetness, starting with brut nature and moving to brut, seco, semiseco, and dulce. Spain specializes in small plates, or tapas, so if you plan on serving loads of appetizers including cured meats, tomatoes, cheese, salads, crostini, chocolate, fruit and the like, cava, which you can find for $10–12 a bottle, could be for you.
5. Sekt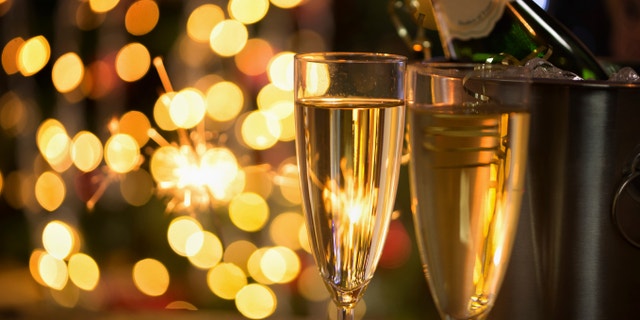 Sekt is the German term for sparkling wine. Germany produces over 420 million bottles of sekt a year and their annual per-capita consumption is around five liters (almost seven bottles), so it's no secret that the Germans like their bubbles. About five percent of the annual production is made by the Champagne method using quality grapes; the rest can be variable in quality. Only a small percentage of the sekt produced in Germany is exported, so it may be hard to find in the U.S. If you do locate some, though, which is certainly possible, you won't be spending more than $20 a bottle, and your party will most likely be the first occasion on which your guests have tasted sekt, so be prepared for some limelight.
These are great alternatives to Champagne on New Year's Eve.
More from The Daily Meal
Last Call for Holiday Bubblies
Eight Sparklers for the Holidays
10 Things You Need to Cure Your Holiday Hangover
A Candy Cane Cocktail and 11 Other Crazy Holiday Drinks