Best burger joints in the US, according to TripAdvisor
It might be grilling season, but here's a good reason not to fire up the charcoal.
Online travel site TripAdvisor has just named its top burger restaurants in America based on thousands of community reviewers and opinions. From a classic patty with the works to extreme offerings like double-decker donut burgers, these joints have something for every burger lover in the country.
This year, small towns came up big with plenty of little known towns serving up some of the country's best burger meals.
Have a look and try not to drool.
1. Hops Burger Bar – Greensboro, North Carolina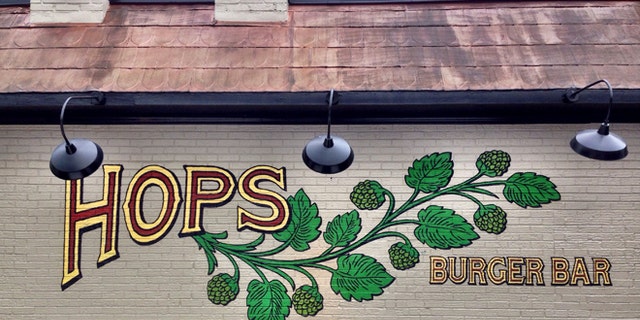 Serving premium Angus burgers on buttery brioche buns, this popular eatery pairs each patty with a side of crispy fries salted to perfection. Guests can choose from a variety of burgers, including the Hops Classic or the Hawaiian topped with sweet and spicy chili sauce, blue cheese and grilled pineapple. One reviewer proudly called these the "best burgers in Greensboro" but with a solid 4.5 out of 5 bubble rating, TripAdvisor named these the best in the nation.
2. Black Hills Burger and Bun Co. – Custer, South Dakota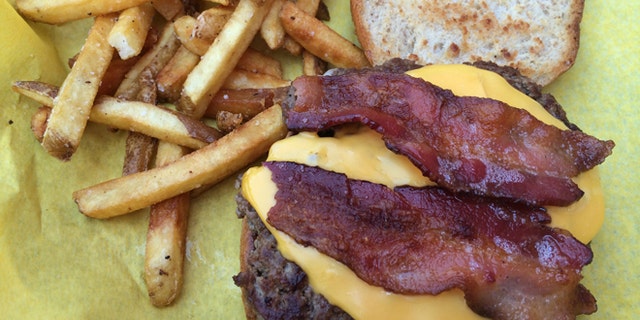 This one's for the little guys. As a small, family-run establishment, Black Hills serves up big taste with its homemade burgers and buns. Guests rave about the "Fat Smitty," a premium cut patty piled high with delectable toppings, including a fried egg, bacon and tangy garlic aioli.
3. Nic's Grill – Oklahoma City, Oklahoma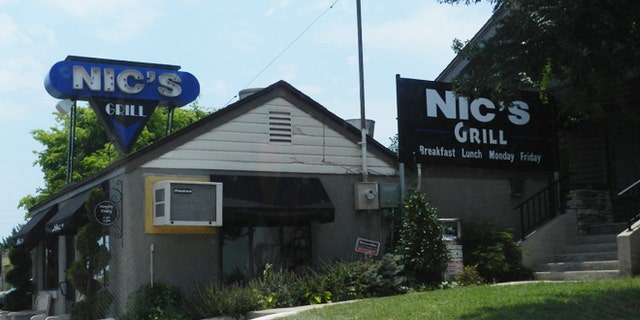 Known for its piquant patties smothered with flavorful accoutrements, this burger haven frequently has a line that extends out the door. Reviewers rave about the famed Onion Burger that is perfectly grilled and served with fresh and savory curly fries. One satisfied eater proclaimed it, "one of Oklahoma's iconic meal experiences. The food, the smell and the ambiance grab you by your taste buds!"
4. Billy Bob Dairyland – Branson, Missouri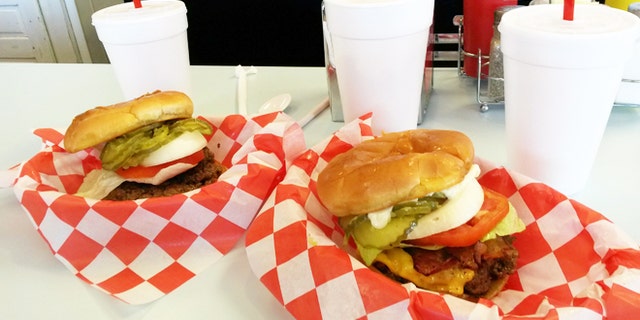 Decorated in 1950s décor, this retro American diner prides itself on its half-pound juicy burgers and creamy malt milkshakes. Guests can devour a succulent single or double stack, while enjoying classic tunes from the jukebox.
5. Stock and Barrel – Knoxville, Tennessee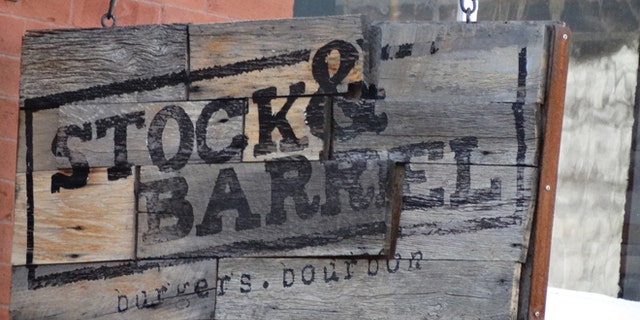 The Stock and Barrel is lauded for its fresh, locally-sourced ingredients used to create its mouthwatering meals. Travelers can choose from traditional beef patties, or opt for a smoked salmon, turkey or black bean quinoa burger. A reviewer noted, "The burger was cooked perfectly with high-quality meat. The toppings and seasonings were delicious and not so overpowering that you lose the taste of the hamburger."
6. Coyote Bluff Café – Amarillo, Texas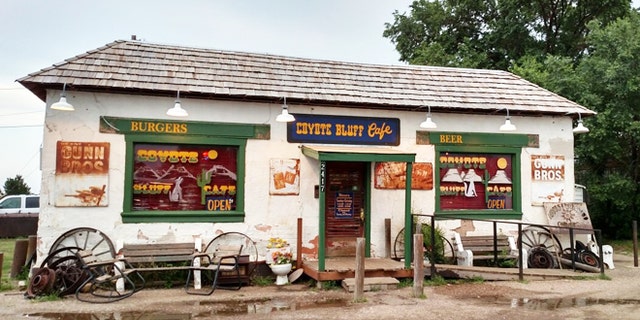 A quaint saloon-style hotspot that boasts a menu of hearty "Prairie Patties" made with lean ground beef and a variety of buns. Spicy food fans can test their taste buds with the "Burger from Hell," smothered with sautéed jalapeños, Coyote Hell Sauce, and Tabasco. "They have the most delicious burgers you could ever taste. The portions are large and the atmosphere is wonderful – everyone is so friendly."
7. MELT Gourmet Cheeseburgers – Leesburg, Virginia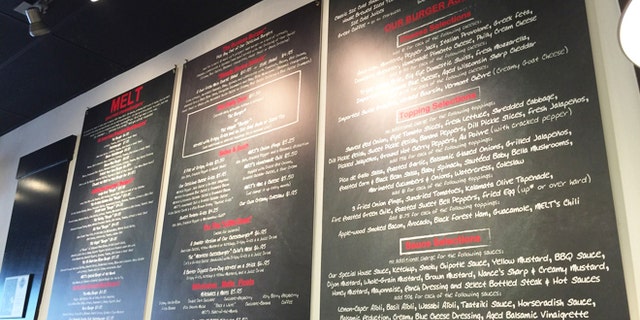 Diners here report huge but delicious portion. At this distinguished burger bistro, cooks craft patties using all natural Angus beef. Diners also recommend the golden french fries, sea-salted onion rings and stout beer milkshakes. A TripAdvisor reviewer wrote, "They have traditional and gourmet burgers. I had a lamb burger which was absolutely amazing!"
8. Village Burger – Waimea, Hawaii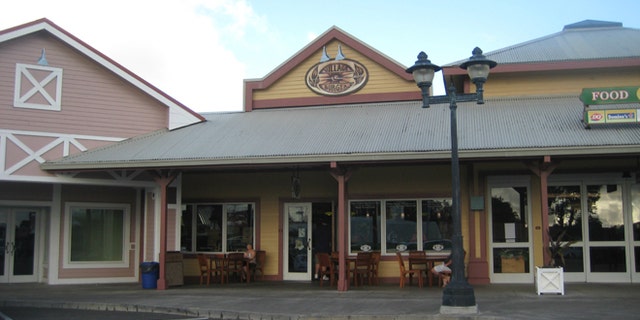 Using local sourced ingredients, this island gem embodies the spirt of aloha by proudly supporting its community. Their signature patties are made with select cuts of fresh chuck and brisket and can be topped with a variety of fixings, including fresh avocado and Ahualoa chipotle goat cheese.
9. Brook's Gourmet Burgers and Dogs – Naples, Florida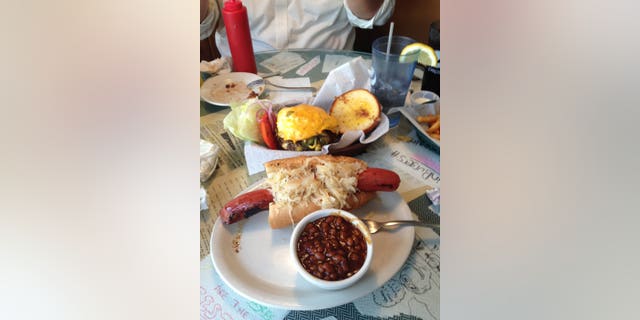 Offering more than 15 gourmet creations, including the "Fig and F.I.N.E" burger paired with buttered onions, fig jam and goat cheese, and the "Donut," a patty served between two sweet glazed rings, this Sunshine State eatery is anything but ordinary. A TripAdvisor reviewer commented, "One of the best kept secrets in Naples. No question they offer an amazing choice of delicious and juicy burgers. The staff is as wonderful as their food."
10. MacPhail's Burgers – Jackson, Wyoming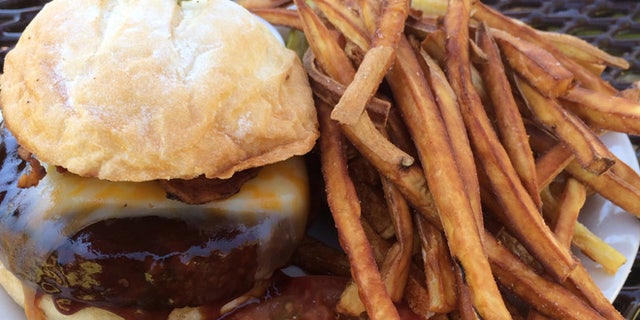 This is a rustic restaurant set atop the Teton mountain range that serves authentic tastes of the Old West. Travelers are invited to dine upon a grass-fed Angus burger or a succulent buffalo patty; each made daily to ensure savory satisfaction. "We ordered the Buffalo Meal and it was wonderful; an excellent value. Everything was fresh and the sweet potatoes fries were outstanding," noted one reviewer.