Best baseball stadiums for craft beer in the US
As the weather warms up, there's not much we'd rather do than spend a Saturday at the ballpark.
Going to a game is always thrilling, from the rush you feel the first moment you walk through the tunnel and that emerald green field opens up before you to the memories brought back from games you experienced years ago. Even for the casual sports fan, baseball is the perfect excuse to chow down on a hot dog, nibble some nachos, and wash it all down with a beer… or three.
This year, we've got an exciting season in baseball: we'll see if the Boston Red Sox can defend their title as the World Series champs (although of course we'd love to see those poor Cubs get their turn), and we'll be saying goodbye to Derek Jeter after this final season on the Yankees. Even more excitingly, we'll be able to drink more craft beers at stadiums across the country this year than ever before.
Last year, you may have seen a photo going around featuring the "Craft Beer Destination," a concession stand at Yankee Stadium that didn't actually serve any "craft beer." Of the four drinks sold at the stand, one wasn't even beer (it was cider) and all of them were produced by MillerCoors, a giant company whose beer cannot be considered "craft" for several reasons (detailed here.) And Yankee Stadium decided to rename the "craft beer destination" as the "beer mixology destination," which also makes us cringe — but we digress.
The photo became a symbol of the sad state of beer at baseball stadiums: it's always expensive and it's typically nothing special. Although that might be what most of us think about ballpark beer, it's not always the case. Several ballparks are featuring better and better beer — you just have to know where to find it. With that in mind, we explored Major League Baseball stadiums across the country to find the best spots for beer.
Granted, you should probably have to have a reason aside from beer to actually go to these places — say, you want to see a baseball game? But if you end up at one of these ballparks, you can count on finding a good pint of beer instead of the lame beer options you'd have to settle for elsewhere.
1. Safeco Field, Seattle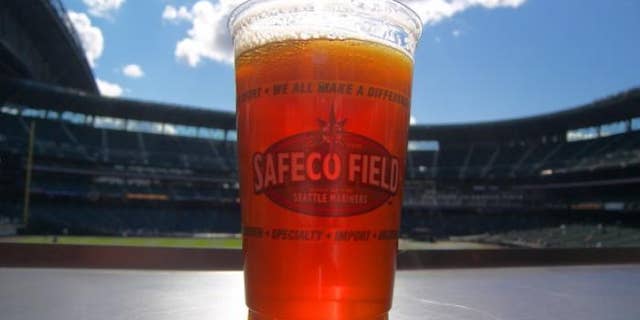 Home Team: Seattle Mariners
All of the ballparks on this list have an impressive list of beers to serve to their fans, but Safeco definitely takes the cake. The ballpark is actually known nationally for its reputation as a good place to watch baseball and drink good beer. They feature both locals and national breweries — and there's a long list of them, including Alaskan Brewing, Big Sky Brewery, Boulevard Brewing, BridgePort Brewing, Deschutes Brewing, Diamond Knot Craft Brewing, Dick's Brewing, Elysian Brewing, Firestone Walker, Fremont Brewing, Full Sail Brewing, Harmon Brewing, Mac & Jack's Brewery, Georgetown Brewing, New Belgium Brewery, Ninkasi Brewing, Pyramid Brewing, Red Hook, Sierra Nevada, Skagit River Brewery, Snoqualmie Falls Brewing, and Widmer Brothers. Phew — take a breath!
2. Miller Park, Milwaukee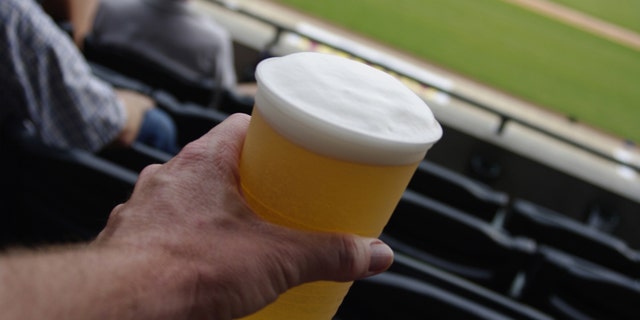 Home Team: Milwaukee Brewers
Milwaukee is another beer city (they even have a baseball team named for brewers!) stuck with a ballpark named after less-than-stellar beer. But Milwaukee's baseball fans are sipping better beer than you might think. Local breweries are represented all around this ballpark, and those breweries include Lakefront Brewery, Milwaukee Brewing Company, Sprecher Brewery, and Horny Goat Brewing Company. But probably the most popular local brewery found at Miller Park is New Glarus, a brewery with a cult following both regionally and across the country.
3. Great American Ball Park, Cincinnati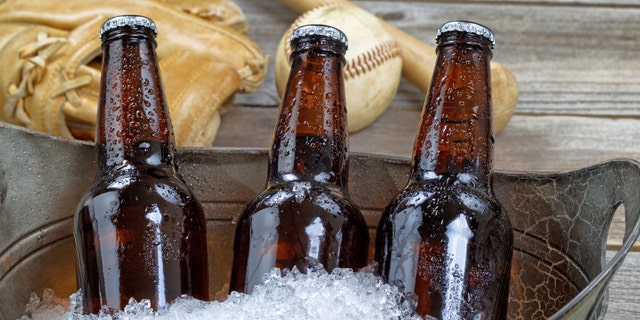 Home Team: Cincinnati Reds
Home to the Cincinnati Reds, America's first professional baseball team, Great American Ballpark now offers a wide and fantastic selection of craft beer. You can order a Bell's Two Hearted, a Lagunitas Little Sumpin' Sumpin, a Fat Tire (on tap!), or one of the dozens of other great brews they offer. The stadium is located right on the Ohio River, so you can enjoy your beer, the game, a great view of the river, and the great state of Kentucky just on the other side!
4. AT&T Park, San Francisco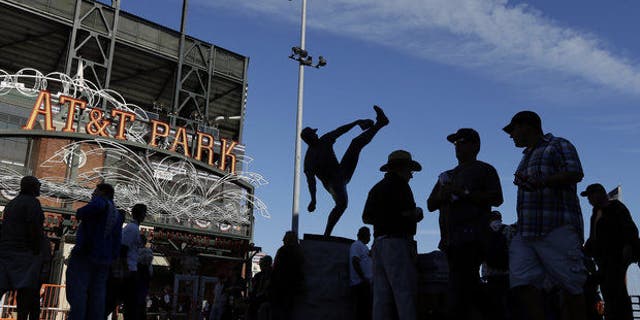 Home Team: San Francisco Giants
The home to the reigning World Series Champions should also win some sort of prize for their amazing beer selection. Of course, being smack in the middle of the Bay Area, a great region for beer, gives the ballpark a lot to choose from. Local breweries like Lost Abbey, High Water Brewing, Anchor Brewing, Marin Brewing, Sierra Nevada, Drake's Brewing, Lagunitas, Ballast Point, Russian River, North Coast, 21st Amendment, and AleSmith are served alongside brews from Victory Brewing, Stillwater Ales, Avery Brewing, Blind Pig Brewery, and Jolly Pumpkin Brewery.
5. Nationals Park, Washington, D.C.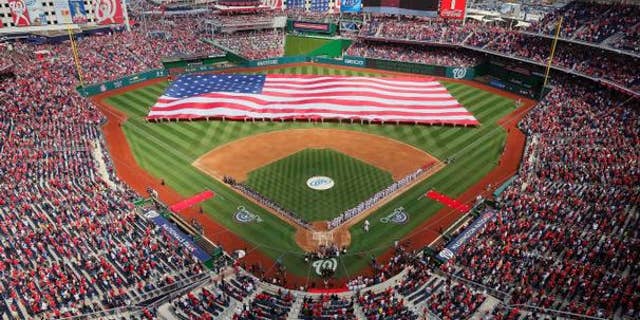 Home Team: Washington Nationals
Last year, when Nationals Park started selling craft brews, they had a great selection – everything from Dogfish Head 60 Minute to Flying Dog Snake Dog. Sadly, however, they'd neglected to add any of the amazing locally-brewed beer. But a few months in, the stadium wised up and incorporated some great local brews into the mix. Now they're offering DC Brau, Mad Fox, 3 Stars, and Port City. And The District scores a run!
Check out more of the best places for great beer and ball games.
More from The Daily Meal
5 Foods That DON'T Go with Bacon
This Emirates Plane Has a Fully-Stocked Walk-Up Bar On Board
5 Foods You Should Be Chasing Your Whiskey With
Creative Recipes for Perfectly Crispy Chicken Strips