Best bars and restaurants to watch Fourth of July fireworks
July 4 is nearing, and in the United States, that means kaleidoscopes of color are about to illuminate the night sky.
For many, this entails setting up camp at local parks and piers to watch the fireworks. But our favorite cities, metro areas, and beachside towns have so much more to offer than end-to-end blankets in alcohol-free public spaces. If you'd prefer to enjoy the festivities while sipping chilled cocktails perched above the crowds, here are nine fantastic bars and restaurants at which to enjoy fireworks this Fourth of July.
We looked for restaurants and bars across the country, in big cities and small beach towns, from tourist favorites to local hangouts, to compile this list. We picked our friends' brains for their hometown haunts and scoured TripAdvisor for favorite vacation destinations where you can catch the biggest and best firework displays. Location, location, location is key, and we've got you covered to nab the best view accompanied by top-notch food and drinks.
Outdoor patios, rooftop lounges, and hilltop restaurants rule this list, which takes you from the romantic, rocky cliffs of La Jolla Cove in San Diego County to the music-filled party scene in Nashville. Spend your evening 11 stories above Atlanta's Centennial Olympic Park at SkyLounge or tucked away under the Brooklyn Bridge at the River Café.
No plans yet? Let this list be your guide. Find someplace local or plan a last-minute getaway to one of our fantastic vacation town finds. Whether you're looking for quiet and romantic or a festive party, this list takes you far beyond simply fireworks, to an evening of food and fun, cocktails and coastal views. You're sure to find a spectacular Fourth of July destination!
1. 668 the Gig Shack, Montauk, N.Y.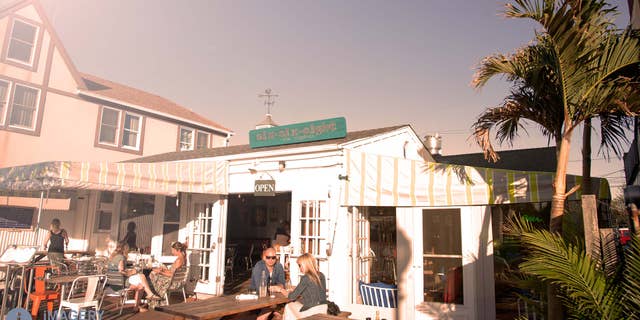 With their Main Street location and laid-back atmosphere, there might not be a better place to watch Montauk's Umbrella Beach fireworks. 668 the Gig Shack will be serving up its usual "Global Surf Cuisine," so come early and try to grab a sidewalk table to crush fish tacos and slow-poached shrimp scampi while sipping drinks and enjoying the festivities.
Champagne house Nicolas Feuillatte will swing by to pour tastings of their classic French bubbly. Main Street Montauk frames the fireworks, and every year the staff and most of the restaurant pour out onto the sidewalk to watch!
2. Acme Feed & Seed, Nashville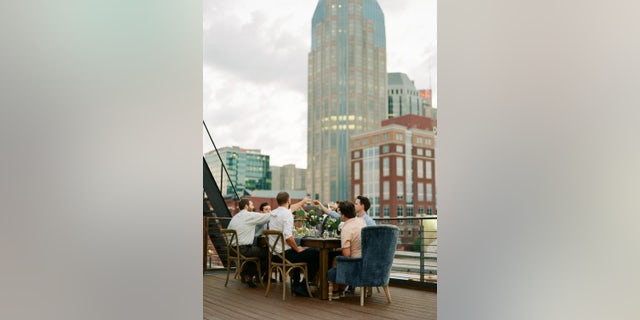 Music City promises more bang for your buck this year. With the city of Nashville boasting that they will feature more firework shells than any other display in the country, you'd better get a good view. Acme Feed & Seed's rooftop patio has a uniquely Nashville atmosphere, and it's on the same block as the festivities. They have their own celebration going on inside, too, including live music, specialty Southern cocktails, and a rooftop buffet for VIP ticket holders.
3. Art Marble 21, Seattle, Wash.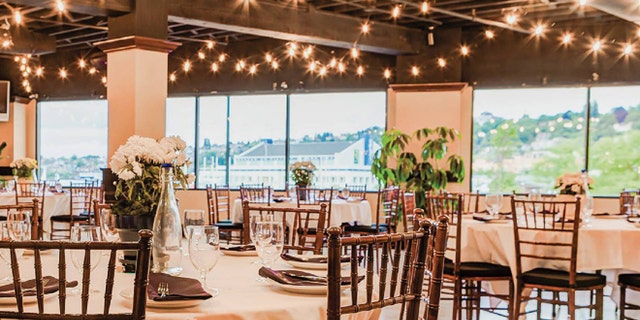 Only days after its grand opening event, Art Marble 21 is perfectly poised to be a July Fourth hotspot. It's situated at the base of South Lake Union with a great view of the fireworks, so come early for dinner beforehand to get a good seat. Mac and cheese, halibut fish and chips, and barbecue pork sliders are some of the new-American and traditional bar fare they serve. Try a Schilling 75: a French 75 topped with Schilling cider instead of sparkling wine. Or ask your bartender for a recommendation — it's sure to exceed your expectations.
4. Brockton Villa, La Jolla, CA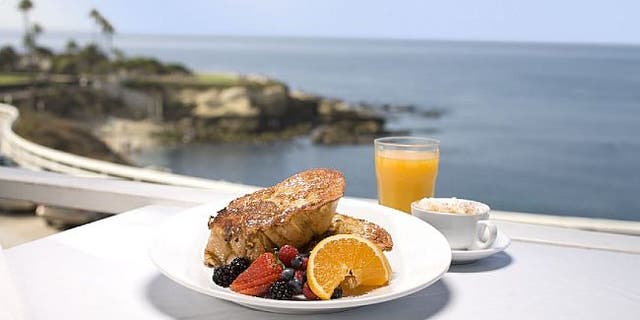 Perched above Coast Boulevard directly across from the ocean, this beautiful, historic home converted into a restaurant is La Jolla's hidden gem. Dine on the patio overlooking La Jolla Cove, a rocky stretch of San Diego County coastline, for the Fourth of July Fireworks. The menu for the Fourth is a special buffet, but we're still anticipating some Brockton Villa California seafood.
5. Jack Rose Dining Saloon, Washington, D.C.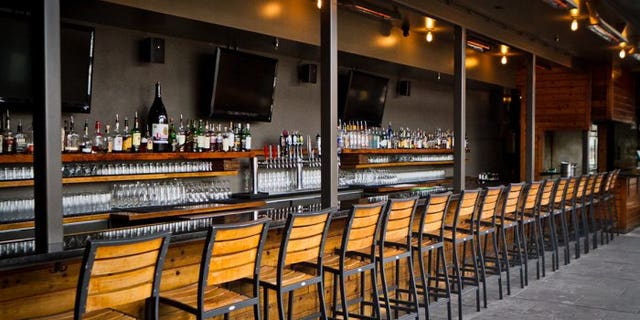 Grab a spot on whiskey bar Jack Rose's open-air rooftop terrace while D.C.'s fireworks illuminate the National Mall. They will host a "BBQ Pit Happy Hour" featuring smoked whiskey wings with Old Crow bourbon, honey and habanero, fried chicken skins, and jalapeño hushpuppies with Old Bay mayo. Whiskeys are the star at this high-end saloon, but beer and cocktails are plentiful as well.
Check out more amazing bars and restaurants to for Fourth of July fireworks.
More from The Daily Meal
9 Fireworks-Inspired Drinks for Your Cookout
9 Festive Appetizers for Your 4th of July Barbecue
10 Dishes to Make Ahead for Your Fourth of July Barbecue
How to Cure Your Hangover After the Fourth of July