Since prehistoric times, humans have been perfecting the art of breadmaking. The earliest flatbreads may date from up to 30,000 years ago, when our ancestors ground the roots of plants and possibly mixed the pulp with water and cooked it on hot rocks. Throughout the ages, the style, density, and taste of baked goods has dramatically changed.
We've come a long way from grain gruel, and it's been a journey that has taken us from unleavened bread to hybrid baked innovations that folks living in the Middle Ages would not have been able to comprehend. We've come so far that we now have specialized subtypes of bakeries, and we know the difference between a pâtisserie (which makes pastries) and a boulangerie (which bakes bread). There specialized bakeries for everything, from the those that are devoted to the fine and delicate art of making French macarons to standalone cupcakeries and wedding cake experts. According to a report by Sundale Research, the U.S. now has nearly 6,700 independent bakeries serving Americans daily. This number has greatly decreased in recent years (the report stated that in 1993 there were 21,000 bakeries in the U.S.), most likely due to the rise of health-consciousness and the proliferation of bakery and baked-goods-selling coffee chains, but 6,700 is still a lot, and we've picked 75 of them that we feel are still doing stellar work — the best of the bunch.
In a country with so many bakeries, you'll see wide variation in style and ambition, but with the common mission of bringing flaky, moist, often sugary goodness to their customers, they can be ranked against each other. We narrowed those 6,700 bakeries down to 200, based on a combination of factors including bakeries that have made it to the top of our previous lists as well as those recognized nationally by other publications, and pitted them against each other in a survey that we sent out to our expert panel. Participants were asked to rank what they thought were the top bakeries by region and indicate which items they felt each bakery was best known for (pies, cakes, breads, etc.). We then took the list and put it under The Daily Meal editorial team's scrutiny. Were they only specialists in a certain category of pastry? If so, were they so good in that category that they were still worth putting on the list.
After hours of deliberation and help from our panelists, we ended up expanding our 50 Best Bakeries in America list with 25 additions that offer bakery aficionados a wide selection of delicious variables to consider. A large portion of the total list hails from the New York area, which panelists had the most input on, as many of our panelists knew the city well and were able to confidently rank those establishments. We've also got a hefty number of bakeries from other major cities like Portland, Ore., and Philadelphia, as well, and a few quaint mom-and-pop bakeries that make a visit to their small town worth the trip.
Take a tour around the country with us to find out where you can get the best cannoli, pies, breads, cupcakes, and so much more by clicking through our delicious slideshow!
1. Tartine Bakery, San Francisco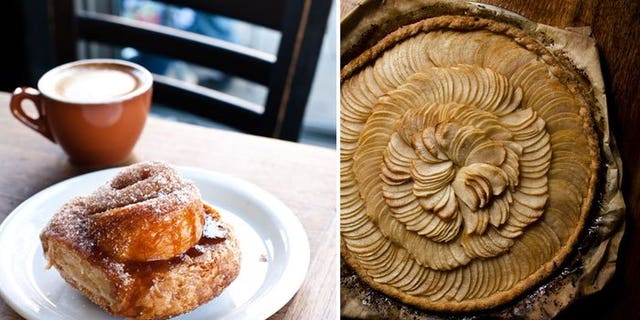 Tartine, which means "buttered bread" in French, returns as this year's top bakery. The bakery, opened by James Beard Award-winning chefs Elisabeth Prueitt and Chad Robertson in 2002, excels at both breads and pastries. While their breads in a variety of flavors and styles are most notable, it is important to remember the more delicate pastries on the menu, like their Mexican wedding cookies and pain au jambon, a smoked ham and Gruyère pastry.
2. Momofuku Milk Bar, New York City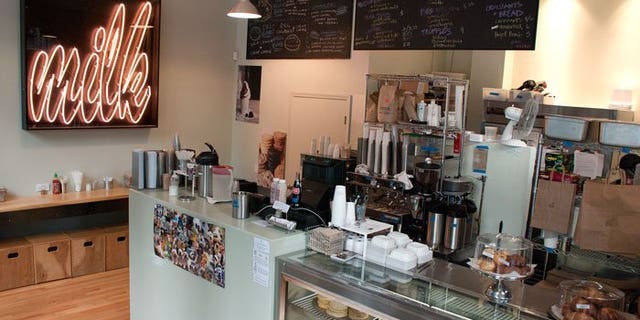 Since the bakery opened in 2008, chef and owner Christina Tosi's Momofuku Milk Bar has been creating modern, unique takes on home-style sweets. The Milk Bar's Crack Pie, a buttery pie that's basically as addictive as its name implies, is one of the most sought-after desserts at this bakery. They also offer savory pastries like the volcano, loaded with potato gratin, caramelized onions, pancetta, Benton's bacon, and Gruyère.
3. François Payard Bakery, New York City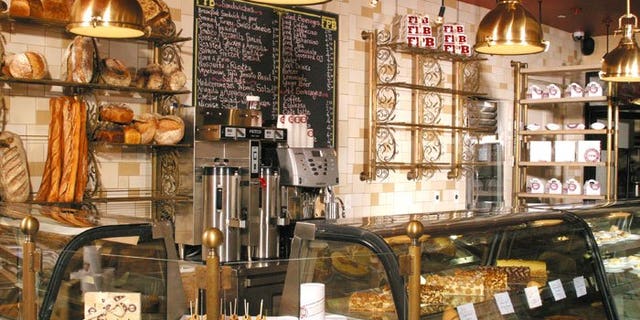 With three François Payard Bakery locations throughout New York City, New Yorkers know this is the place to go when they're craving a delicate and perfected French macaron. Patrons can also enjoy goods from a robust selection of organic artisanal breads that range in flavor from pretzel morissette to chocolate bread.
4. Flour Bakery + Café, Boston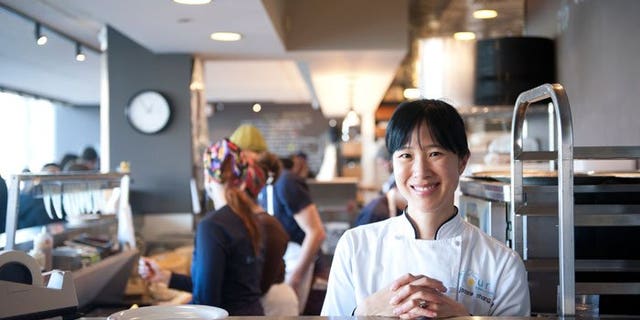 Flour Bakery's "eat dessert first" motto is hard to disagree with when it comes to their freshly baked pastries, cookies, tarts, and more. Owner and pastry chef Joanne Chang has been bringing America's sweet comfort foods to the next level since 2000. Start your morning with a cinnamon cream brioche, topped with crème fraîche and cinnamon sugar, or an old-fashioned sour cream coffee cake, rich with brown sugar-pecan-cinnamon swirl. If you're just in the mood for a sweet nibble, try a customer favorite: the Chunky Lola cookie, made with oats, chocolate, coconut, and toasted pecans.
5. Bouchon Bakery, Various Locations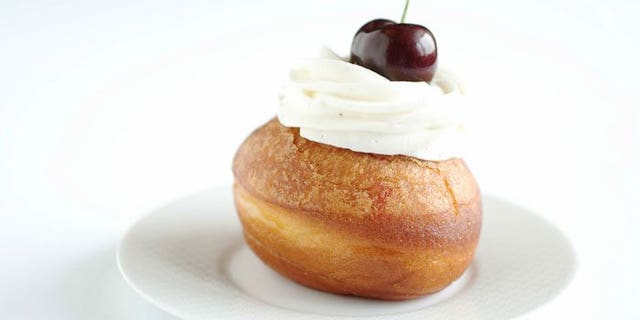 Chef and owner Thomas Keller was inspired by Parisian boulangeries, and decided to open Bouchon Bakery next to Yountville, Calif.'s Bouchon Bistro. Now, there are also locations in Las Vegas, Beverly Hills, and New York City, where you'll find the works: macarons in vanilla, chocolate, pistachio, caramel, and seasonal flavors, breads, cookies, and other seasonal sweets.
6. Amy's Bread, New York City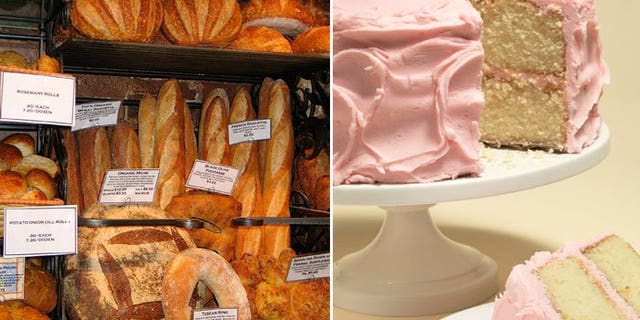 Amy's Bread, which first opened in 1992 in New York City's Hell's Kitchen, has two other locations, in Chelsea Market and Greenwich Village. The bakery delivers handcrafted breads that are made through slow fermentation and traditional baking methods. Don't let the name fool you: this bakery is good for more than just bread. Amy's Bread Café offers an array of morning pastries, tasty muffins, and old fashioned layered cakes!
7. Balthazar Bakery, New York City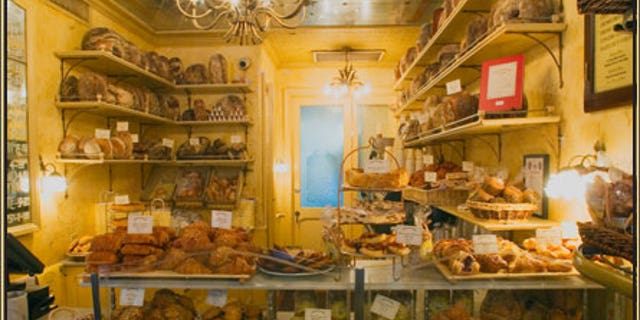 Balthazar Bakery, located on Soho's Spring Street, is small but packed with breads and pastries. The shelves are stocked with baguettes, pain au levain, cranberry raisin pecan breads, and more. On the sweeter side, the bakery also has croissants, pain au chocolat, coconut cake, and cinnamon sugar doughnuts, among many other offerings.
8. Sullivan Street Bakery, New York City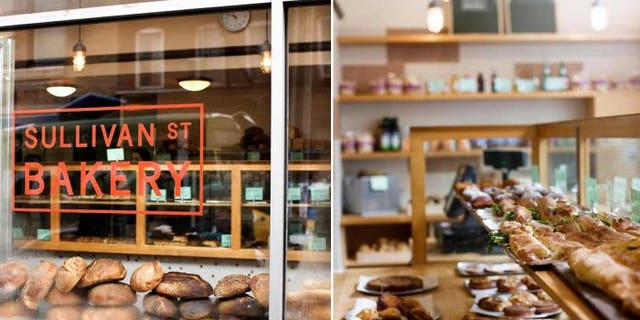 Before learning how to bake bread in Italy, Jim Lahey (who also founded the pizza shop Co.) studied sculpture, but we suppose that artistry skill just lends itself to the bread baking business. His revolutionary no-knead style sparked the interest of bread bakers everywhere after Mark Bittman wrote about him in the New York Times in 2006. Sullivan Street Bakery offers pane pugliese, brioche loaf, semi di sesame, and many more other varieties of delicious breads.
9. Maison Kayser New York City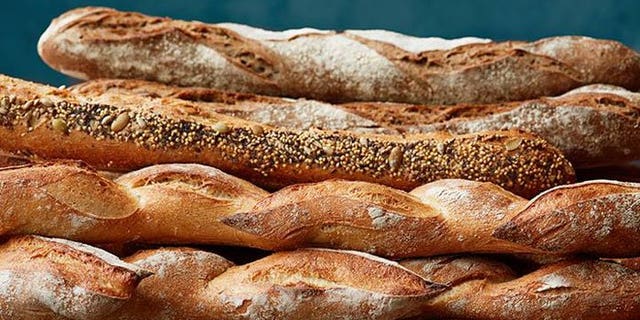 French chef Eric Kayser opened Maison Kayser in Paris in 1996, and he now has more than 100 bakeries around the world in 13 countries, with all the U.S. locations currently located in New York City. Their pastries alone are worth a visit, especially their pistachio financiers, cookies, and chocolate almond croissant; that said, the sourdough bread is also out of this world. An excellent bakery needs "excellent products… produced by selecting the best ingredients, which are transformed by bakers and pastry chefs who have a strong know-how," Kayser tells us, and we think Maison Kayser certainly meets the standards.
10. Levain Bakery, New York City and Wainscott, N.Y.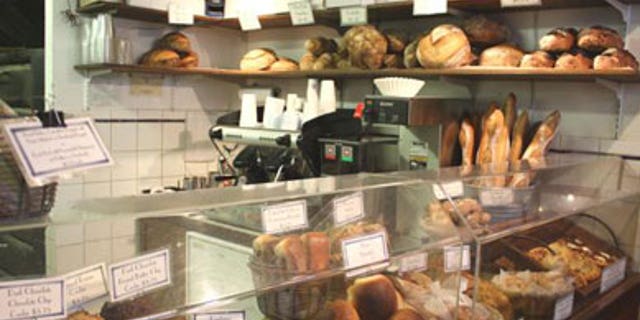 Levain Bakery's moist, decadent cookies are reason enough to get out of bed in the morning. With basic flavors like oatmeal raisin and dark peanut butter chip, these classic treats attract locals and tourists alike to the bakery's two locations in Manhattan and one in the Hamptons. Other baked-in-house cookies include chocolate chip brioche and rustic fruit tarts, and there is a selection of French-style breads, including baguettes and country boules.
Is your favorite bakery on the list?
More from The Daily Meal
50 Best Wedding Cake Bakeries in America
Iconic Holiday Cookies Everyone Will Love