Best and worst food-focused Super Bowl ads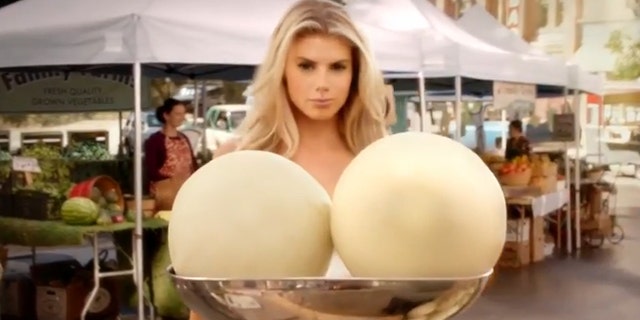 NEWYou can now listen to Fox News articles!
Millions will be tuning into the Super Bowl this Sunday to root for the Seattle Seahawks or the New England Patriots.
But really, most of us just want to watch the commercials. Food brands have been built on these notoriously expensive ads -- but not all Super Bowl spots are worth their seven-figure airtime budget.
We've rounded up some of our food-focused winners and losers expected to air during the Big Game.
1. Loser: Charlotte McKinney goes au naturel for Carl's Jr.
Sorry guys, this one doesn't work for us. Ok we get it: Au naturel. And it's the Super Bowl, so we expect plenty of T&A. Carl's Jr.'s commercial is about its all-natural burger made with grass-fed, free-range beef that has no added hormones, steroids, or antibiotics. But really it's just model Charlotte McKinney strutting through a farmers' market. Quizzed after watching the spot, we bet few would remember what the ad was for. And by the way, the big reveal isn't the melons.
2. Winner: Budweiser's 'Lost Dog'
One lost puppy, plus protective Clydsdales equals a winning commercial for America's top selling beer, especially after false rumors spread claiming the beer company was nixing its signature work horse for the big game ad. Kids and adults will be hugging the family dog closer after watching this tear-jerker. And despite allegations of puppy mills in GoDaddy's cringe-worth attempt to mock Budweiser's ad, this one has a happy ending for all.
3. Winner: Newcastle beer crams 37 brands into one spot
It looks like Newcastle made good on their "Band of Brands" promise. This commercial manages to poke fun at product placement with 37 companies crammed into this one-minute ad. From nationally recognized favorites like Brawny paper towels, Charisma sheets and Quilted Northern toilet paper to a dental office in Pittsburgh, Newcastle produces a winner.
4. Loser: Pizza Hut 'Flavor Challenge' with Tony Romo and and Rex Ryan
Die-hard football fanatics may love seeing Buffalo Bills coach Rex Ryan scream at people for eating bland-crusted pizza but we're not sold on this spot. Other than the guest appearances, it's pretty much just your average pizza commercial about a jacked-up crust.
5. Winner: Doritos Crash the Super Bowl – 'Craveman'
Any die-hard Doritos fan knows that these cheesy, crunchy bites of heaven inspire great things. One of the contestants for the snack's annual "Crash the Super Bowl" contest shows how one simple chip inspired a wealth of innovations for modern man. Considering the popularity of Doritos Tacos Locos, it's not surprising to see our ancestors licking their nacho-cheese dust cave paintings to get a hit of that addictive flavor.
6. Winner: Doritos Crash the Super Bowl – 'Manchild'
From early man to modern man, the makers of this Doritos ad make it clear that these chips bring out the inner kid in all of this. We're not sure seeing a grown man pouting, crying and screaming for a snack is that spectacular but it does kind of make us want to grab a bag.