Ben & Jerry's announces new Cannoli ice cream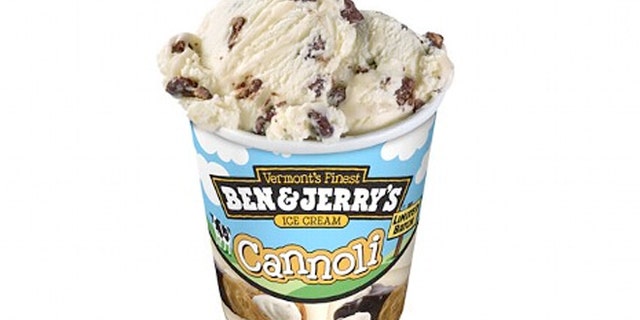 It may not be holy, but it is cannoli. Ben and Jerry's has released a new limited-edition ice cream flavor called Cannoli.
It's a mascarpone-flavored ice cream with fudge covered cannoli pieces and a mascarpone swirl. Available for a three to four months in the U.S., the company announced on its Facebook page it will start hitting shelves at the end of the month.
In 1997 Ben & Jerry's launched Holy Cannoli made of vanilla pistachio ice cream, ricotta, chocolate-covered cannoli pieces and roasted pistachios, but the flavor only lasted about a year.
At the Ben & Jerry's flavor graveyard in Vermont, Holy Cannoli's gravestone reads: "Now in front of the pearly gates, Holy Cannoli sits and waits. What brought its ruin no one knows, it must have been the pistachios."
Cannoli won't be around long enough to find out if this flavor will flop.