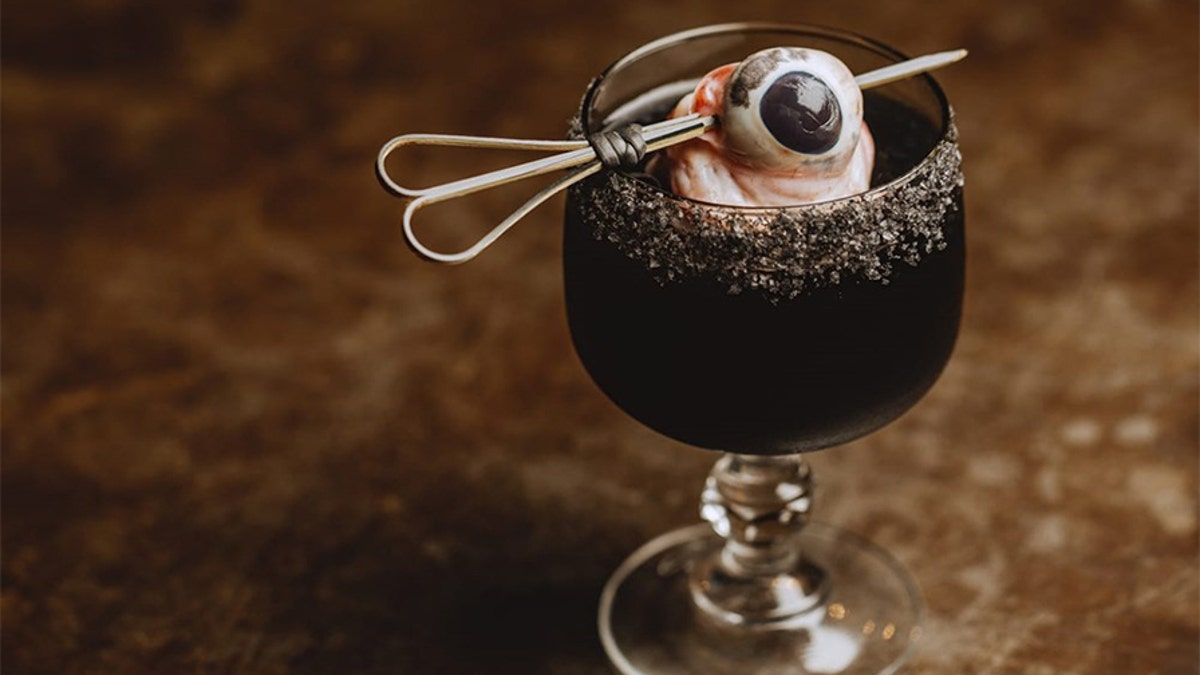 If you've ever wanted to have a staring contest with your cocktail, you're in luck.
Faros Tapas, a new restaurant in Australia's Museum of Old and New Art, has rolled out a beverage that lets you watch -- and be watched -- before you drink.
THE 'SELFIECCINO' IS SOCIAL MEDIA'S NEWEST FAVORITE COFFEE
The Black Margarita is a moody take on the happy hour favorite, using charcoal powder to give the drink its titular black hue and black salt to line the rim. But the most shocking part is the feral pig eye accent that is stabbed through with a cocktail spear and encased in ice before being placed on top of the drink.
The different color – and presentation – is not all that is unusual about the drink; it also has instructions on how to properly imbibe.
Restaurant critic Pat Nourse said he was advised by wait staff to slam the beverage as fast as possible, "before the sphere of ice encasing the eye melts," Grub Street reported.
Downing the margarita is just part of the "full experience," which Nourse says requires signing a waiver from the restaurant and lying "on a bed, in an enclosed metal sphere, for about 15 minutes" while being accosted with flashing lights.
FOLLOW US ON FACEBOOK FOR MORE FOX LIFESTYLE NEWS
Before you go book your flight now, be warned that the wacky beverage doesn't appear to live up to the hype, or theatrics.
"The drink with the eyeball in it is, sadly, as much of a let-down to the would-be Instagrammer as it is to the drinker," Nourse said. "[The charcoal and black salt] seem to dampen down the flavours of tequila, mezcal and lime as effectively as they make it a nightmare to photograph."
Maybe best to just stick to the classic marg for now.