Bakers are furious with Hershey's over missing Kiss tips: 'Shame, shame, shame!'
A select group of passionate bakers are totally kissed off with Hershey chocolate's latest reported mishap, as various individuals across the country claim that the tips of the brand's iconic Kiss confections are mysteriously missing, threatening to burn out the patience of some cooks ahead of the holidays.
In recent weeks, members of the Facebook baking group The Wedding Cookie Table Community have united through the platform to denounce the strange occurrence, the Pittsburgh Post-Gazette reports.
According to the outlet, group administrator Laura Magone of Pennsylvania contacted Hershey earlier this month regarding the issue, only to receive the odd reply from company reps that "the factory is breaking the kisses on purpose to avoid having the tips break off in transit, falling to the bottom of the bag and being discarded," as per the Post-Gazette.
ENGLISH PUB OFFERS 31-POUND CHRISTMAS DINNER CHALLENGE: 'I DON'T EXPECT ANYONE TO FINISH IT'
Though the detail may seem unimportant, it's rubbed many pro bakers the wrong way.
"I know this will sound funny. but when you are making hundreds of Christmas cookies and you have numerous bags of kisses and 95% don't have the tips it does make a difference in presentation."
"Shame, shame, shame on them! I have been noticing they are not even wrapped like they use tie be. Sorry, but if it suppose to be wrapped, it [doesn't] make me want to eat them, much let alone use them for baking .This day and age, I don't want to take any chances," one commenter wrote, as per Q13 Fox.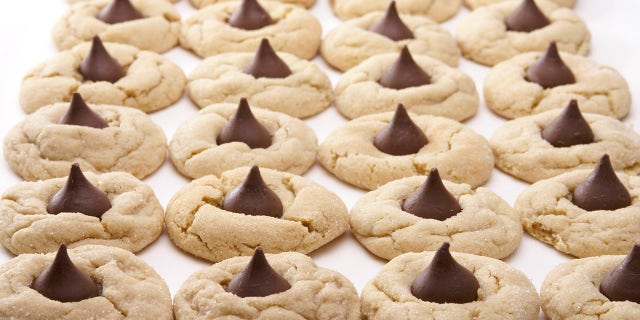 "I won't buy them for making Peanut Butter Blossoms because I want them to look nice," another agreed.
"Got to do better than this!" another agreed.
FOLLOW US ON FACEBOOK FOR MORE FOX LIFESTYLE NEWS
When contacted for comment, Jeff Beckman, director of corporate communications for The Hershey Company, offered Fox News the following statement on the story: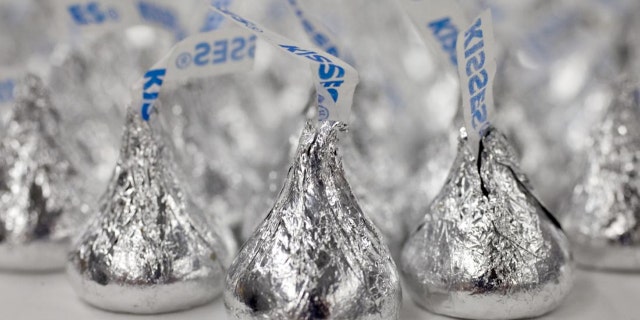 "The iconic, conical shape is one of the reasons families have loved Kisses for generations. We shape the tip on our classic, solid Milk and Dark Chocolate Kisses to create that iconic appearance," he said. "And while there has always been some variability in that process, we are working to improve the appearance because it's as important to us as it is to our fans."
"We love our Hershey's Kisses as much as our consumers. We make more than 70 million Kisses a day here in Hershey, Pa., and we want each of them looking as great as they taste," Beckman added.
CLICK HERE TO GET THE FOX NEWS APP
Moving forward, reps for Hershey have made no clear public statement regarding if and when fans may be able to find tips on Kiss chocolates again.