Awesome high tech food gadgets at the Consumer Electronics Show
The annual Consumer Electronics Show is one of the biggest high-tech events in of the year. And while many flock to see the high-flying drones and 3D gaming, there are some futuristic food-related gadgets that will take your cooking to the next level.
From an organic food sensor to a belt that self-adjusts after a heavy meal, these innovations are definitely giving consumers some food for thought-- literally.
If you're in Las Vegas, head down to the Strip by Jan. 9 to take in the action.
1. A scale that measures calories.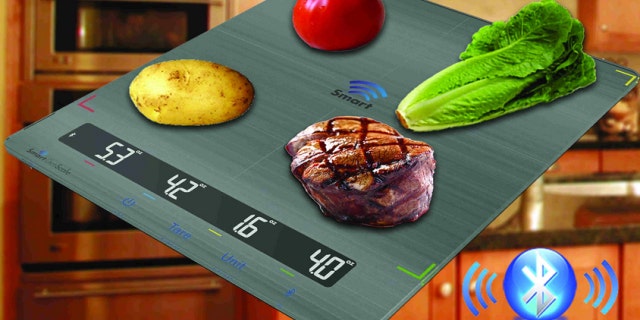 Smart Diet Scale unveiled a prototype for this revolutionary device at last year's CES but now the newly patented version is making its debut. Portion control can be difficult for dieters and this scale promises to take the guesswork out of calorie counting and nutrition guidelines for good. Simply place an item on the scale and the smart sensors do the work-- sending a full nutritional profile to your smartphone within seconds. The scale currently recognizes over 300,000 food items and 80,000 restaurant dishes.
2. Belt expands when your stomach gets full.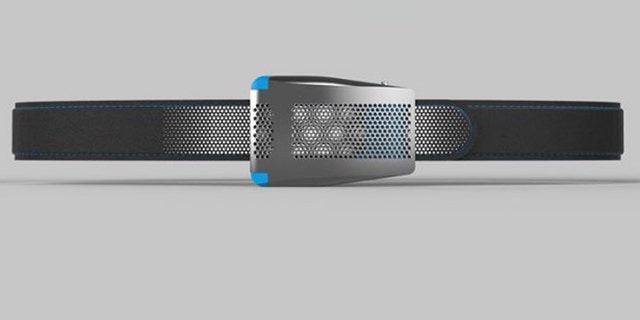 After any holiday meal, many people know all too well the feeling of gut-busting fullness. But it turns out that manually loosening a pants button or letting that fly down a little is actually way too much work. French technology company Emiota has devised Bel-T, a wearable device that actually adjusts to your size automatically as you get fuller. Is this the epitome of laziness or the future of smart clothing?
3. An organic food sensor.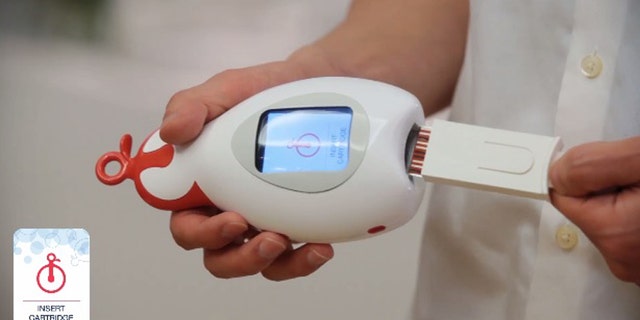 Is that apple really pesticide free? Or has that fish been treated with potentially harmful antibiotics? Now pure food enthusiasts will no longer have to rely on confusing labels to pick their produce or meats. The Penguin food sensor from Korean company BioSensor Laboratories measures various traces of chemicals, including pesticides and acid, as well as antibiotics commonly used to treat meat, poultry and fish. The high-tech sensors just need a small bit of food to read and results are ready within minutes. This handy device could really revolutionize the organic food game if it works.
4. Mini water cooler turns plain tap water into luxury water.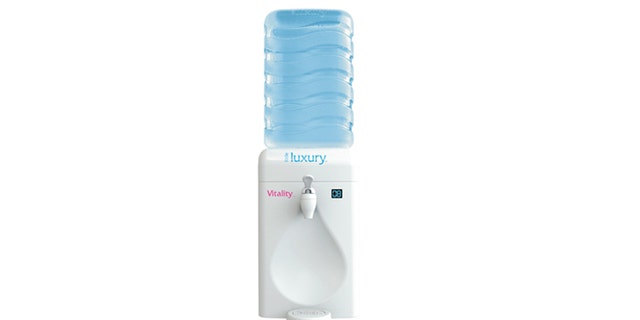 Could this mean the end of water cooler talk in the office? Water cooler manufacturer Little Luxury has patented the world's first Mini Water Cooler that filters and cools faucet water using a more energy-efficient cooling system-- and a brand newVitality filter that purportedly removes more toxic metals then your everyday filter. Unlike traditional water coolers, this freestanding device can be transported anywhere and kept on a kitchen counter or even one's desk at work.
5. Bad breath detector.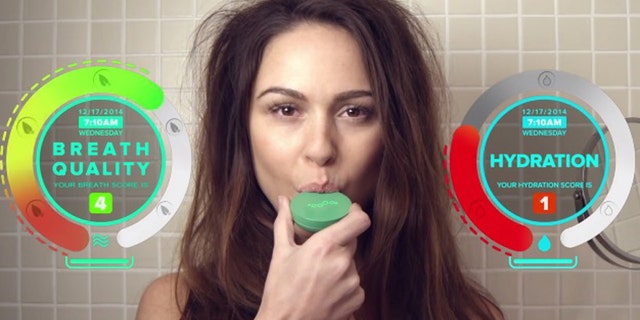 From the company that brought us the first smartphone-compatible breathalyzer, comes what may be the world's first official bad breath detector. Breathometer is unleashing MINT, a tiny whistle-like device that detects your body's hydration levels as well as sensing bad odors in your mouth. The device works by sensing sulfuric compounds present in your mouth and provides a reading within seconds. No longer will we have to rely on our friends after chugging that cup of coffee or chomping down on garlic to confirm we need a mint.
6. Wi-Fi enabled coffee maker is a personal barista.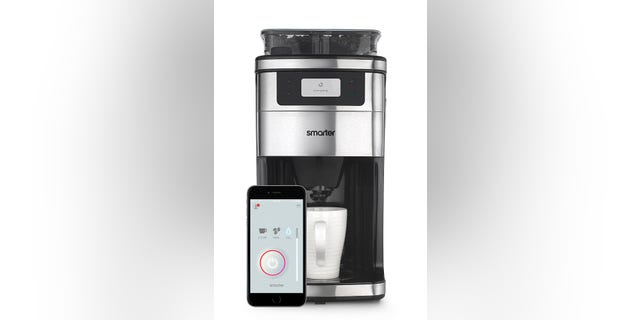 This machine isn't your average preset coffee maker. It actually talks back to you. The coffee machine made by Smarter can grind fresh beans and adjust water levels to customize your cup every morning. Remotely check on water levels and check in when you're on the go to see if you need to pick up more beans. The machine will be available in the U.K. in March and retails for $150.