Atlanta Starbucks closes temporarily after false claims that an employee defiled white people's food and drinks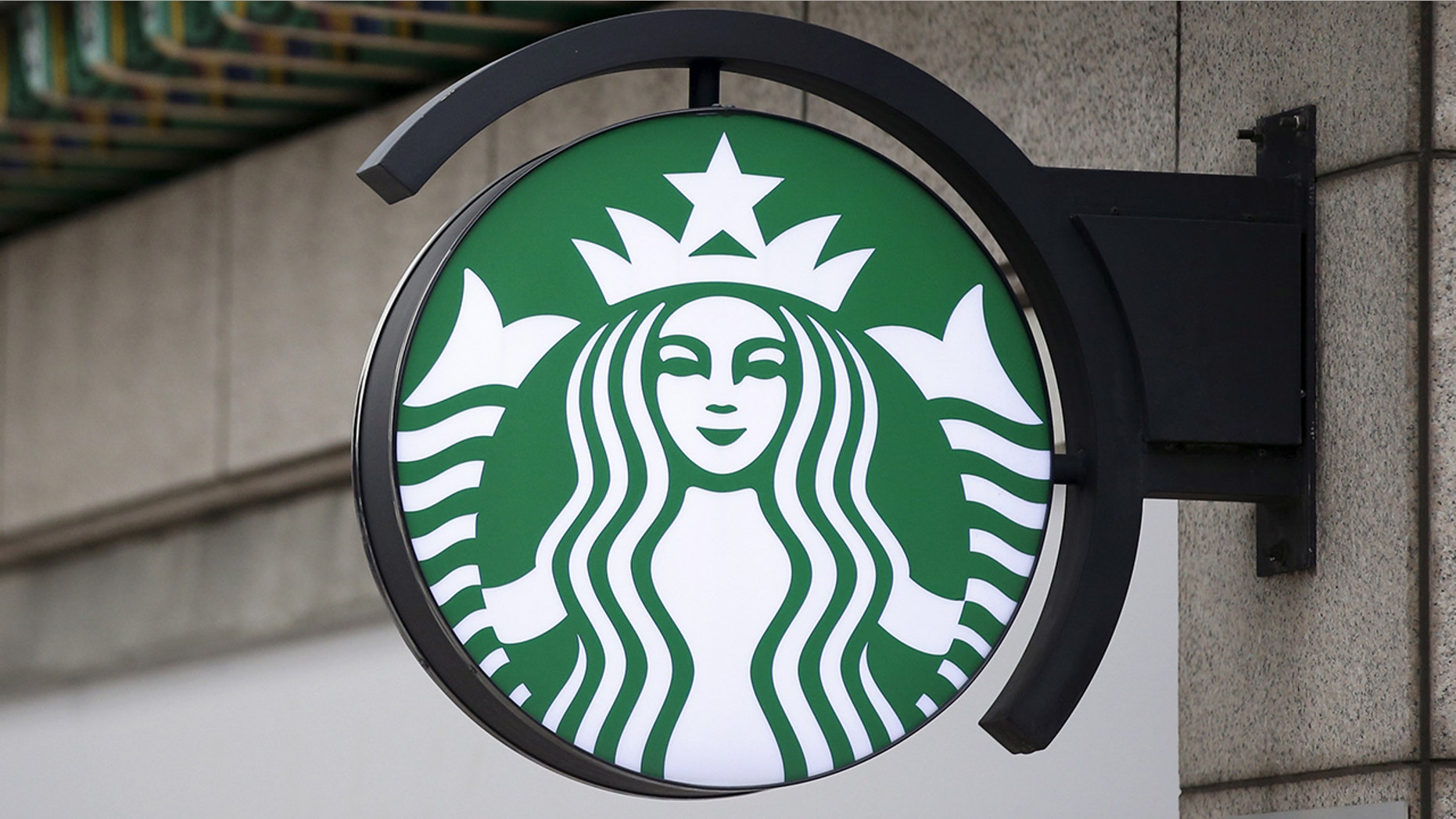 Starbucks was briefly forced to close one of its locations in the Atlanta area on Sunday after a woman claiming to be a Starbucks employee started spreading false — and quite disgusting — claims on social media.
A woman by the name Shanell Rivers wrote a post in the closed Facebook group "White People vs. Black People (The Original)" about a number of disgusting things she did to her white customers at the coffee chain. Some of which included spitting in their coffee, mixing blood in their jam, cleaning someone's table with a bathroom rag and putting dog poop in a child's hot chocolate.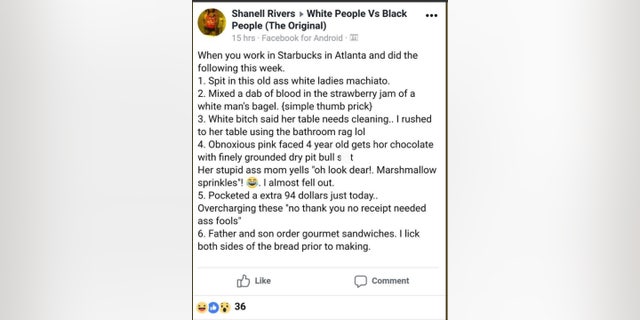 UTAH RESIDENTS PANIC OVER HEPATITIS A OUTBREAK FROM 7-ELEVEN, HUNDREDS FEARED IMPACTED
Photos of the post began circulating on Twitter, with people calling the attacks "racist" and urging people to avoid all Atlanta Starbucks locations, as well as tagging the local police department in many of the tweets.
Rivers' claims caught enough attention that the Brookhaven store north of Atlanta closed two hours early Sunday night, a Starbucks corporate staff member told The Washington Post.
Police responded with patrols in the area and authorities have reportedly launched an investigation into the claims, according to the Post.
FOLLOW US ON FACEBOOK FOR MORE FOX LIFESTYLE NEWS
A Starbucks spokesperson told Fox News the Facebook post by Rivers is "completely false" and that the company has no employees by that name. "The store was closed briefly on Sunday, but is now open and operating as usual," the spokesperson confirmed.