As more Americans ditch dairy, Starbucks adds almond milk in September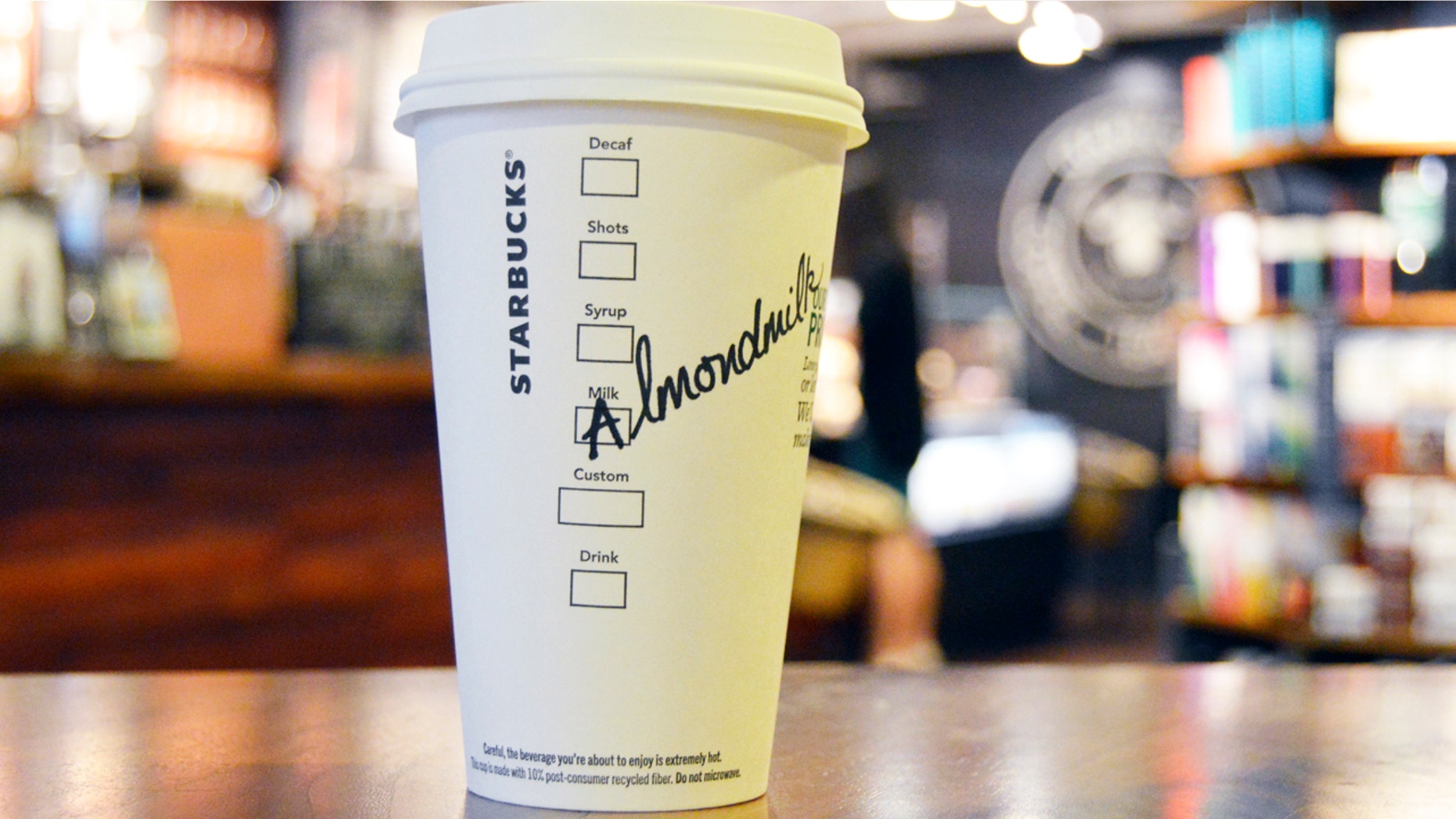 Coffee lovers are going nuts for Starbucks' latest menu addition.
The coffee chain announced earlier this week that it will add almond milk to its lineup of nondairy creamers which currently includes soy and coconut milks.
According to Starbucks, the company received over 96,000 requests to add the nut-based  dairy alternative to its menu. Instead of using a popular brand already on the market, the coffee chain will blend its own, which it's calling "Almondmilk." It will cost customers an additional $0.60 per drink to substitute.
"We created our own almond milk recipe to complement our hot, iced and Frappuccino blended beverages," Yoke Wong, a manager on Starbucks' beverage research and development team, said in a news release.
"It was designed so that when steamed, it creates a rich foam for hot beverages and is delicious and creamy when served in cold beverages."
The mixture has "light almond notes without any added flavoring," according to the company.
An 8-ounce serving of Almondmilk has 3 grams of sugar-- compared with about 12 grams of naturally occurring sugar in 2 percent dairy milk.
According to the National Institute of Diabetes and Digestive and Kidney Diseases, 40 million Americans-- nearly a third-- suffer from some form of lactose intolerance. The proliferation of non-dairy milk options has flourished in health food stores and on regular supermarket shelves. According to data firm Mintel, which tracks grocery shopping habits, about 58 percent of U.S. adults consume non-dairy milk and almond milk is the most popular option with a 60 share of the market.
Starbucks introduced soymilk to customers in 2004 as the company's first nondairy alternative. In February 2015, the chain began offering its single-origin Sumatra coconut milk blend.