Arnold Schwarzenegger joins celebrities claiming eating less meat will help climate change
Many vegans and vegetarians have long decried meat consumption as a major contributor to health crises like obesity and diabetes. And more recently, meat-eating has been vilified as a major contributor to global warming and climate change.
Now former governor Arnold Schwarzenegger has joined a growing group of celebrity activists who claim eating meat is really bad for the environment.
Addressing attendees at the climate summit in Paris this week, Schwarzenegger said that conventional farming is responsible for about 28 percent of the world's CO2 emissions and that if more people moved to a plant based diet, the planet would be better off. Lest you think it's impossible to live a healthy lifestyle sans animal products, the former bodybuilding champ says many of his weightlifting friends support the idea of going meatless.
"You can get your protein many different ways," he told BBC News. "I have seen many body-builders and (weight) lifters that are vegetarians."
But Schwarzenegger doesn't expect that many will quit poultry cold turkey. He thinks if people try giving up meat and dairy for just one or two days a week, there would be a big impact on curbing greenhouse gas emissions in the long run.
"People will buy into stop eating meat one or two days a week. You have to start slowly. It's a very big challenge but it doesn't mean it shouldn't be done."
Here are some other celebrities that echo Schwarzenegger's plan.
1. Morrissey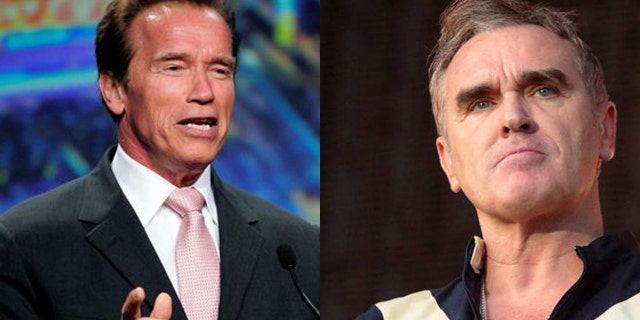 English rocker Morrissey has been a longtime PETA supporter and advocate for animal welfare. In April, Morrissey penned a strongly wordly letter to Al Gore and Live Earth founder Kevin Wall, accusing them of being hypocritical for allowing meat and dairy to be served at Live Earth events during the summer.
"Serving meat and dairy products at an event to combat climate change is like selling pistols at a gun-control rally," Morrissey wrote, reports the Guardian. "We already know that raising animals for food is a leading cause of climate change and that moving toward a vegan diet is necessary to combat climate change's worst effects."
2. Natalie Portman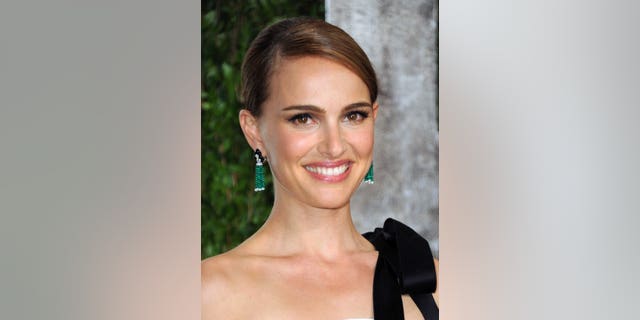 Longtime vegetarian Natalie Portman gave up animal products entirely in 2009 after reading Jonathan Safran Foer's "Eating Animals." In addition to attributing her choices to maintaining a healthy lifestyle, the Oscar winner also wrote a blog for the Huffington Post detailing her decision to go vegan. "The human cost of factory farming -- both the compromised welfare of slaughterhouse workers and, even more, the environmental effects of the mass production of animals -- is staggering," she wrote.
3. Woody Harrelson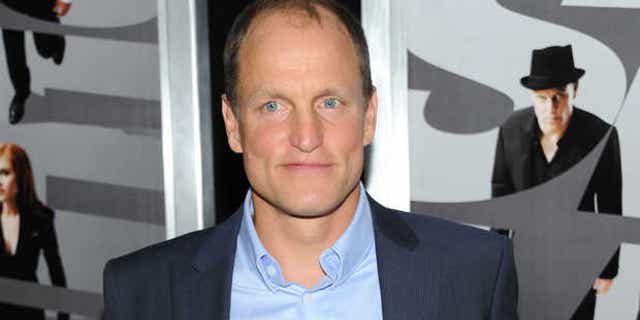 Harrelson's activism for animal rights and veganism has been well documented but more recently the actor has linked his personal dietary practices to broader support for environmental change. He narrated a promo for NextGen Climate, the political action committee started by billionaire activist Tom Steyer, in 2014 called "Our Fight" that went after climate change detractors and urged voters to take a stance.
4. Al Gore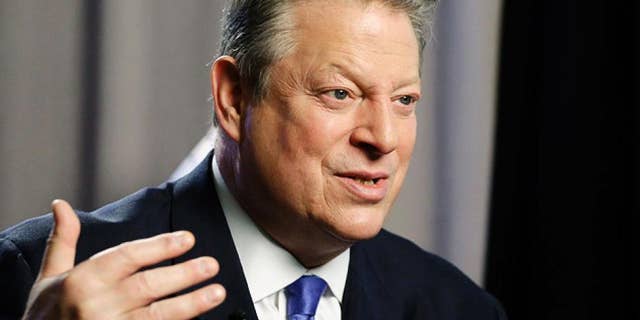 Perhaps America's most famous environmental advocate, Al Gore became a vegan in 2013. He not only cited personal health reasons, but his decision was largely influenced by the belief that traditional farms use too much water and emit dangerous levels of CO2.
5. Alanis Morissette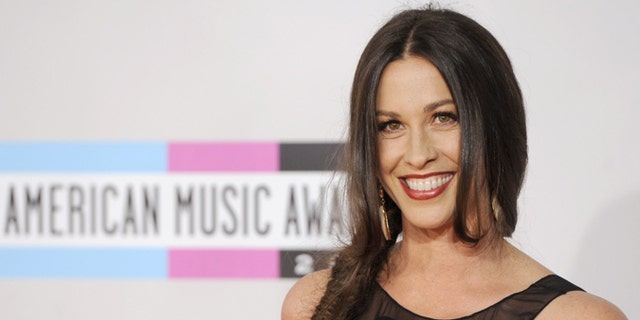 The singer-songwriter adopted a mostly vegan diet in 2009 for health reasons. Initially she cited a 20 pound weight loss and overall sense of well-being for the switch. But, more recently, she has linked her mostly plant-based diet to a greater good. In 2015, Morrisette was one of several celebrity signatories to documentarian Naomi Klein's Leap Manifesto," a document that calls for Canadians to "implement a wide-ranging array of economic, environmental and social policy changes." In addition to advocates for the rights of women and Canada's indigenous populations, the manifesto calls for "moving to a far more localized and ecologically-based agricultural system would reduce reliance on fossil fuels, capture carbon in the soil, and absorb sudden shocks in the global supply."