Armed ICE agents show up to search Michigan restaurant, owner refuses entry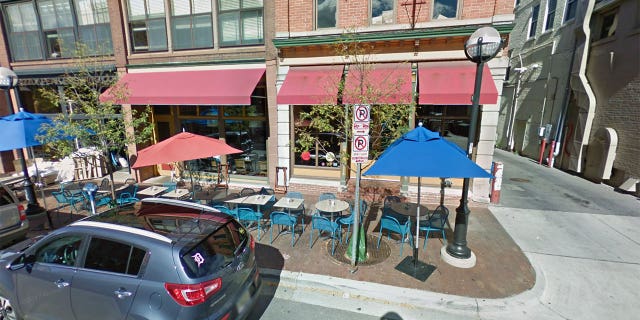 A restaurateur in Michigan recently tried out a new approach on two immigration agents who wanted to search her cafe: She told them to go away.
Hediye Batu, who co-owns Café Zola in Ann Arbor with her husband Alan Zakalik, reportedly turned away two Immigration and Customs Enforcement agents who came in to inquire about an employee of theirs on Wednesday afternoon, MLive.com reports.
ICE AGENTS EAT BREAKFAST, THEN RAID KITCHEN OF ANN ARBOR RESTAURANT
According to Zakalik, who was not present at the time, the worker in question was not on duty, but Batu refused to let the agents look around anyway. They reportedly left the premises soon afterward.
"I was not around when they came in but they did speak to my wife, and she refused them entry," he told MLive. "They wanted to go through the kitchen."
Zakalik added that the men were carrying weapons and looked "pretty equipped" in their ICE gear — a sight that wasn't lost on his customers.
"These few people who did notice, they didn't like the intimidation factor when people come in with guns," said Zakalik of the patrons he spoke with.
The restaurant's ICE visit also comes at a time when Ann Arbor restaurateurs are noticing a marked increase in ICE's activity in the city, MLive reported late last month. On July 28, several of these restaurant owners and workers gathered together with activists and local officials to discuss the impact it's had, with some officials reportedly arguing that ICE is making their community worse by tearing apart families.
PIZZA WARS: WHY DOMINO'S COULD SURPASS PIZZA HUT AS AN INDUSTRY LEADER
The owner of Sava's, another Ann Arbor eatery, shared similar sentiments shortly after her own interaction with ICE in late May, after they ate at her restaurant before charging into the kitchen.
"It scares the whole community. Today's a great indication even if you have your documentation, and you're at the wrong place at the wrong time, you can still be at risk," she said at the time.
A spokesperson for ICE was not immediately available for comment, but the agency confirmed to MLive that no arrests were made at Café Zola on Wednesday.
"Today's enforcement operations are a part of routine, daily targeted operations conducted by ICE in this region and around the country every day, targeting criminal aliens and other immigration violators," the agency stated.