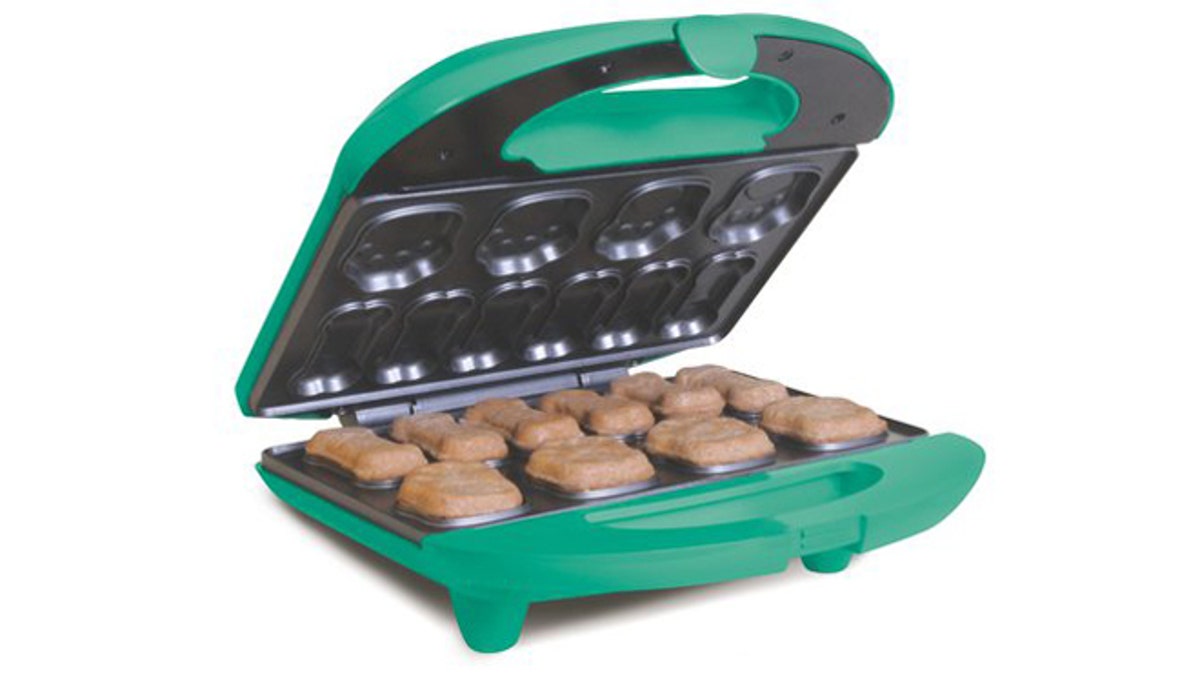 If Fido isn't completely satisfied with the quality of his canine cuisine, maybe it's time he got a gourmet pet-tailored panini press. That's right, a panini press for pet food.
Specialty appliance company, Holstein Housewares, has recently introduced the Pet Treat Maker, an electric panini maker that cooks up bone-shaped biscuits.
"It looks like a panini press or sandwich maker, but it presses out dog biscuits instead," reads a review of the product in The Kitchn."And yes, they're bone- and- paw-shaped!"
The company announced the pet-friendly addition to their appliance line in a press release late last week.
"With Holstein's Pet Treat maker there is no need to buy mass manufactured pet treats anymore; in just three steps you can treat your pet with a delicious freshly baked snack," reads the release.
The machine makes 10 treats at a time and costs $24.99. Holstein spokesperson Natalie Correa says the Holstein Pet Treat Maker will be available in May.