Applebee's workers fired, restaurant temporarily closed following accusations of racial profiling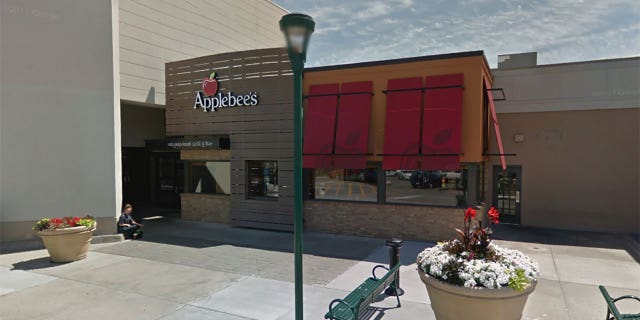 Three employees have been fired and a restaurant closed down after a Missouri woman posted a video on Facebook that she says demonstrates the racial profiling that black people in America deal with.
The video is a recording of her and her friend's encounter with a police officer, a mall security guard and a manager at the Applebee's restaurant at Independence Mall on Saturday.
"This is what black people have to deal with if you want to know," one of the women says.
The women were eating dinner when two officers approached them about an incident that had happened the day before, in which two women, apparently resembling them, left without paying for their food. However, the women say the server's description of the dine-and-dashing women was vague, with few details other than skin color and body size.
"We have not been here!" Asia Hardy repeatedly exclaims to one officer.
In a statement released Monday evening, Applebee's said the restaurant's manager, a server and another employee involved in the incident have been fired after an internal investigation.
The franchise also said the Independence Center location is now temporarily closed "in order for the team there to regroup, reflect, learn and grow from this."
Applebee's said they are reaching out to apologize to the two women.
Throughout the video that had been viewed more than 2.2 million times, the anxiety over the accusations and interruption of their meal continues to grow and Hardy becomes even more visibly upset about the alleged racial profiling that she says was occurring.
"We have not been here. We have not been here. We have not been here. I'm a student. I live on campus. I have not been here, like, I've been on duty at Rockhurst University," Hardy said.
Her friend Alexis Brison tells the officer, "We've been shopping. We're just trying to have a nice dinner. Can we just pay for our food? We haven't done anything."
The officer asks the women to put themselves in his shoes, explaining he needed to ask them questions and talk to them, since the manager called police believing they are the same women who dined and dashed.
"You're doing your job but the restaurant isn't doing its job. Because if she's positive that she's seen us, we haven't been in here," Brison said.
The women ask if there are cameras to prove they aren't the women from the food theft the day before.
The officer tells them to "just relax."
"This is too much of an accusation to call it nothing because we have not been here," one woman said.
When the police officer tells the women that the restaurant manager decided he or she wants them to pay for their food, leave and not come back, the women eagerly agree, but grow more upset.
"We have not been here. Oh my God! We have not been here?" Hardy says again.
"Is she normally this emotional?" the officer asks.
The cop follows with, "Wow, does she normally talk like this?"
Bill Georgas, Applebee's CEO, and Apple Central, LLC, released the following statement about the video and restaurant policies:
"At Applebee's, we do not tolerate racism or bigotry of any nature. We regret any incident like this, because we want every guest experience to be positive. Our team has been working throughout the weekend and will continue to work to determine what happened and what appropriate measures will be taken. We currently have no indications this was race related. We have a diverse workforce that is reflective of the community we serve. All are welcome at our restaurant, and will continue to be welcome."
Independence Police said they had not received a police report on either the incident shown in the video or the dine-and-dash incident the day before.
The attorney for both women, Ryan Kaiser, said at this time they have no comment related to the incident.