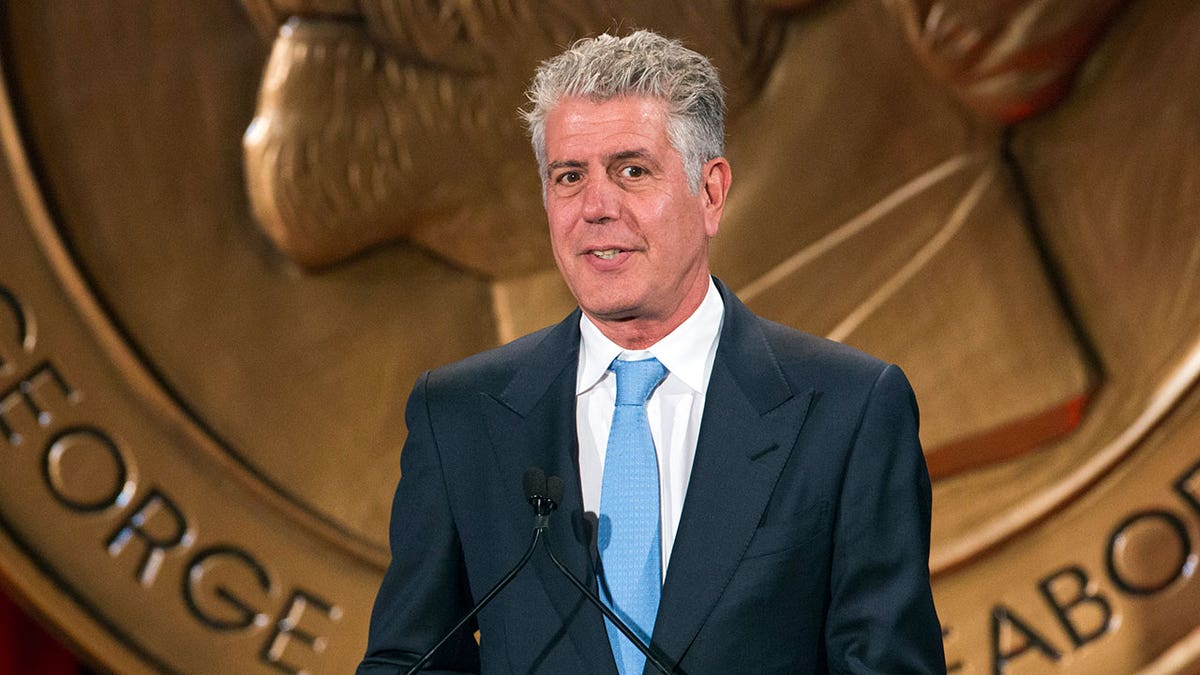 Anthony Bourdain is no stranger to controversy. The celebrity chef and host of CNN's "Parts Unknown" has often come under fire for his sharp tongue, witty comments, and statements that, let's just say, make him less of a people pleaser. Which is also why so many people adore him.
Now, however, Bourdain's actions may be catching up with him, as Buzzfeed reported the chef is now banned from ever entering the country of Azerbaijan again.
According to the Washington Post, Bourdain's crime was entering a hotly contested territory of the country known as Nagorno-Karabakh. The region tried to succeed from Azerbaijan in 1988 in an attempt to join Armenia instead. However, Azerbaijan rejected the attempt and the region has been embroiled in conflict ever since.
Because the relationship between Azerbaijan and Nagorno-Karabakh is fragile at best, someone traveling between the two areas needs special permission to do so. In fact, as the Post noted, visiting without permission from the government is considered a criminal offense.
"Without the explicit consent of and a visa issued by the authorities of the Republic of Azerbaijan, a person, who made/makes a trip to the occupied territories of the Republic of Azerbaijan, will not be granted a visa to the Republic of Azerbaijan and will be deported in case of his/her future entrance," the website for the Azerbaijani embassy states.
Currently the government holds a list containing more than 700 names of people banned from both regions because they entered Nagorno-Karabakh without permission. That list includes government officials, activists, journalists, and now, Bourdain.
Bourdain "has been put onto the persona non grata list for his disrespect of Azerbaijan's territorial integrity and sovereignty," according to Foreign Ministry spokesman Hikmet Hajiyev, who spoke with Agence France-Presse. Hajiyev added, "Filming a food show on Azerbaijan's occupied territory is an insult to 1 million Azerbaijani refugees who were forcefully expelled from their homes."
Though Bourdain has yet to comment on the matter, he did tweet out an article about his ban from the country. Only time will tell if this investigation leads anywhere, but you can bet this episode will have huge ratings.