Anthony Bourdain reveals his biggest fears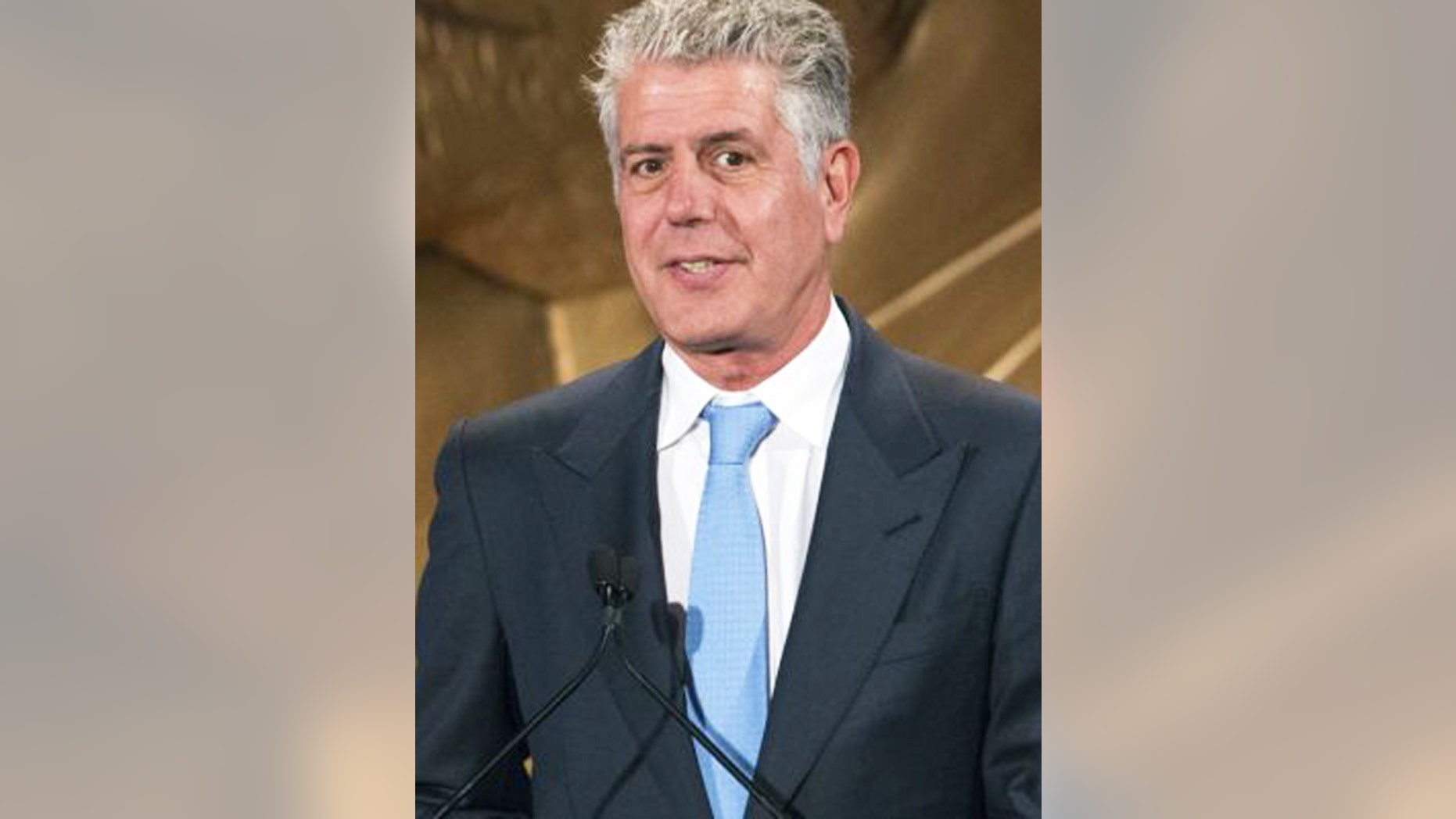 Anthony Bourdain may be fearless when it comes to food, chowing down on every delicacy from raw seal eyeballs to cobra hearts.
But it turns out there are a few everyday things that scare TV's bad boy chef.
On Monday, Bourdain turned to B.J. Novak's List app to reveal his top five fears. Sure a lot of people are turned off by clowns and rats—but Bourdain also revealed a fear notoriously neutral Switzerland.
What have the Swiss ever done?
Here are the top five things the "Parts Unknown" host finds "genuinely terrifying," accompanied by his characteristically comical explanations.
1) Clowns. "I'm sure I'm not alone here. Were clowns ever funny? No. Of course not. They were always sinister figures, disguising their homicidal intentions under thick make-up, all the while their crawl spaces and chest freezers were brimming with Cub Scout parts," says Bourdain.
2) Mimes. "Like cats, when entering a space, they gravitate towards the one person who fears them... Pure evil."
3) Switzerland. "I think I must have experienced some awful childhood trauma in view of a mural of snow capped peaks and Lake Geneva. I live with a persistent dread of alpine vistas, chalet architecture, Tyrolean hats, even cheese with holes in it. You will notice I have never been there. That's because Switzerland frightens me."
4) Karaoke. "Singing in public in general…Karaoke should only be performed with people who have already seen your genitals."
5) Rats. "F--- snakes. I eat them. Spiders? No problem! But rats. Rats! Maybe it's my years in the restaurant business , but the appearance of a rat was always the beginning of the end. An augur of doom. A poisoned rat once crawled out of a wall and flopped limply onto my foot to die. They had to scrape me off the ceiling."
The chef is also adverse to polka music, all Real Housewives from the hit Bravo TV franchise ("Their glassy gazes, surgical addictions and single minded hunger for attention are a clear and present danger to anyone in their trajectories") and, surprisingly, Nashville Hot Chicken.
Guess this celebrity chef won't be heading to KFC anytime soon?