America's best seafood shacks
There is something charming about the simplicity of dining at a down-and-dirty dockside shack. Plastic cutlery is substituted for silverware, picnic tables dot wooden decks, the smell of deep-fried goodness soaks in the air, and boats bob in the water that stretches out in front of you, bringing in the day's catch.
A proper seafood shack is as close to an actual "shack" as possible. These no-frills establishments are the quintessential summer destinations, iconic institutions that many a traveler and local would agree serve as cracking examples of how to best enjoy seafood. From their surroundings and their atmosphere, be they beachside retreats with the salty ocean air lingering on your skin or huts jutting out into a bay, to their ability to prepare some of the best fried clams, steamy chowder, roasted oysters, or the most buttered-up lobster roll whose juices have streamed down along yours hands and fingers, these seafood shacks turn out some of the best meals you can find — and their focus stays on the food.
It's true that New England and seafood go together like, well, like fish and water. But while seafood shacks may seem like they are a trademark of New England, they are also very much present throughout the rest of the country. New England may be home to clams and lobster, but head down to other parts of the States and you'll find they have their own regional specialties.
Be it fresh perch and wall-eye in the Great Lakes area or shrimp and crab on the Gulf Coast, oysters out West, or regional twists on otherwise famous New England dishes, like putting bacon in your clam chowder, each area of the States offers its own specialty dishes that are worth the trip.
And though seafood shacks may be indicative of summertime in full swing, many of these eateries are dependent on the local catch, the time of year, and other factors that keep business owners and customers alike hoping for another long, juicy, and good season.
The Daily Meal rounded up some of the best seafood shacks across America; however because of various criteria and personal taste, we opted not to rank our list but instead select superstar seafood shacks.
In conducting our research, we looked at various shacks across the country that have won awards, received rave reviews and positive press, have earned a spot on various "best of" and "top" lists, are highly rated amongst diners or are a favorite go-to spot for locals of the area.
The lines may be long, like those you'll find outside of The Clam Bar at Napeague in the Hamptons or Malibu Seafood out in California. Your quest for finding the best fried shrimp in South Carolina may lead you feeling like you're on a wild goose chase, like trying to find the The Wreck of Richard and Charlene.
Nonetheless, being elbow-deep in the fresh and fried goodness of locally sourced seafood coupled with a BYOB policy or cheap-as-chips beer and wine that can be found at these waterfront shacks will keep seafood lovers smiling.
1. Abbott's Lobster in the Rough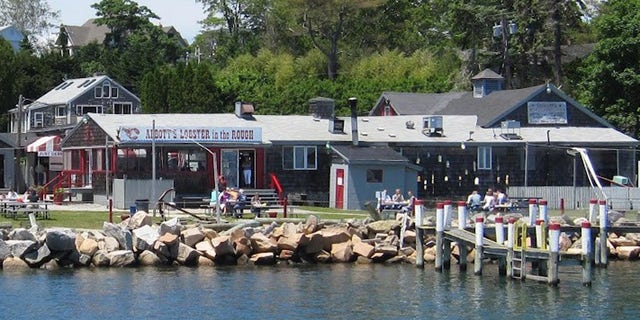 There is actually a countdown on Abbott's Lobster in the Rough's website to the last lobster that will be served in 2014. Located in Noank, Connecticut, Abbott's was founded in 1947 and has become a famous summertime haunt for its seafood and its lobsters. Abbott's puts a spin on lobster rolls by low steaming them and serving them hot with melted-on butter, all smack between a toasted butter roll. The steamers, stuffed clams, clam chowder, mussels, shrimp - you name it, Abbott's does it better than the rest.
2. Alabama Jack's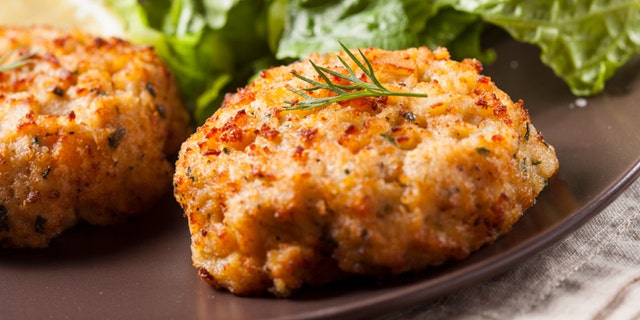 Taking a tour of the Florida Keys? Alabama Jack's in Key Largo, Florida, should be a stop on your travels. This brightly-colored floating shack is a no-fuss eatery equipped with plastic chairs, a laid-back vibe, and regular live music performances. Though it will be a slight detour, Alabama Jack's is known to have some of the best conch fritters and fried fish sandwiches around, with customers also talking up the crab cakes as a must-have item.
3. Arnold's Lobster & Clam Bar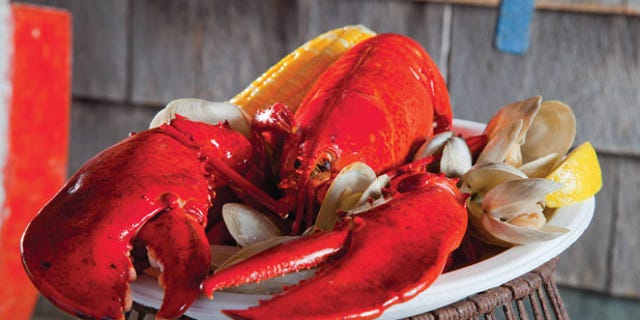 What started as a drive-in clam shack,Arnold's Lobster & Clam Bar in Cape Cod, Massachusetts, has grown to become one of the most popular East Coast seafood shacks. Arnold's has survived its fair share of struggles, from fire damage to cars crashing through its shop front, but nonetheless it remains a must-visit destination on the Cape. Arnold's is most famous for its stellar lobster rolls and fried clams.
4. Big John's Seafood Patio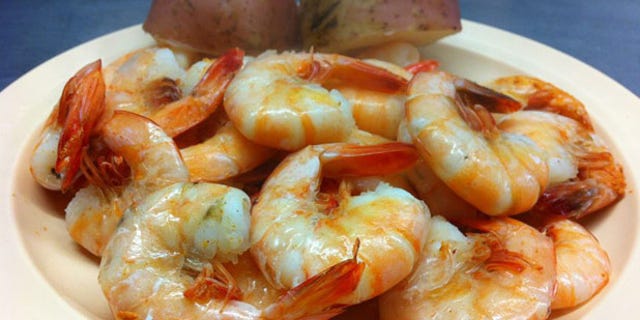 Like crawfish? Well, then call ahead to Big John's in Erath, Louisiana, a seafood shack smack dab in Cajun country surrounded by crawfish ponds. Customers flock for the boiled crawfish when it's in season, which is the only time of the year that Big John's is open. Be prepared to order your crawfish by the pound, starting at 3-pound orders and ending at a 10-pound order. Grab a beer, sit back and soak in the South.
5. Bowen Island Restaurant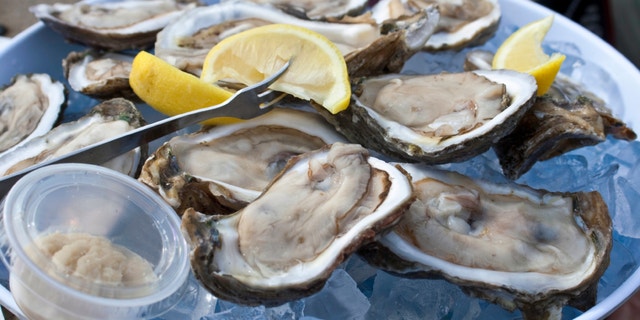 After being damaged by a fire in 2006,Bowen's Island Restaurant in Charleston, South Carolina has re-opened and remains to be one of the best seafood dives to be found down South. Set amongst the marshes at the tip of a small, 13-acre island, Bowen's was recognized by the James Beard House as an American Classic. This legendary shack — where customers are encouraged to graffiti its walls — is famous for its fried shrimp and locally harvested roasted oysters. Bowen's first opened in 1946 and through the decades has made a name for itself in the world of seafood shacks.
6. Brown's Lobster Pound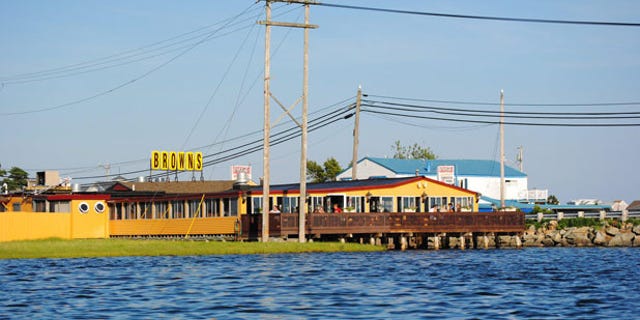 Situated in the coastal town of Seabrook, New Hampshire, this family-owned and operated seafood shack has been bringing locals what is said to be the state's best lobster and the freshest catch since 1950. The process here is pretty simple: Order fried and grilled food at the counter, but if it's a boiled lobster you're after, head inside and pick one fresh from the tanks. Grab a picnic table while you wait for your number to be called, and enjoy the experience. Did we mention Brown's is BYOB? You're welcome.
7. Calumet Fisheries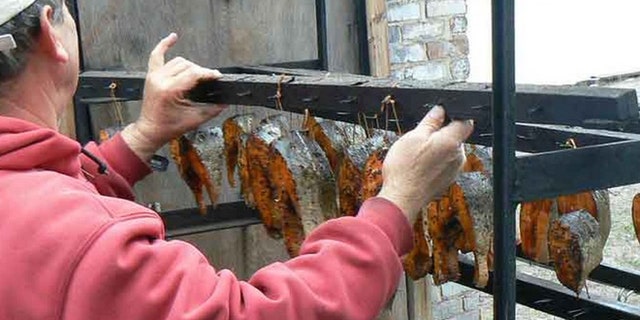 In 1948, two brothers had a dream to serve the freshest, tastiest fish that the south side of Chicago had ever seen. More than 60 years later, the gang is still doing just that. Calumet is famous for smoking its seafood, and it is currently only one of two smokehouses still allowed to burn wood and to smoke its fish in the city. Calumet smokes just about everything you can think of including salmon, herring, eel, sturgeon, sable, rainbow trout, and shrimp. But don't worry; there is still a plentiful amount of fried seafood on the menu. If you're going to Chi town, then Calumet is well worth the visit.
8. City Seafood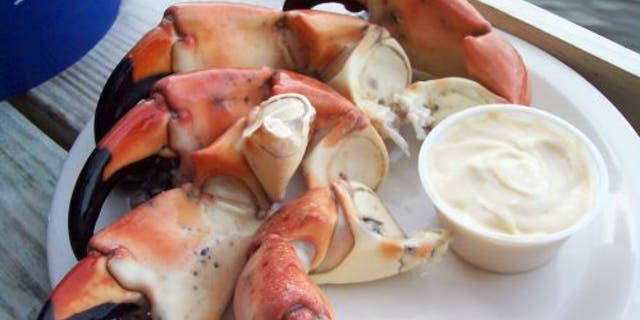 This tiny seafood shack in the fishing village of Everglades, Florida, prides itself on catching all of its seafood and stone crabs from its own fishing and crabbing boats. Enjoy your meals outdoors on the deck, and catch sight of manatees swimming by. Most diners come for the stone crabs, but that's not all that's on the menu; other big items are its baskets of smoked mullet, grouper, shrimp, oysters, blue crab, gator, or frogs' legs. Best to bring your appetite and your cooler, because City Seafood doubles as a market so you can bring all those delicious goodies home with you.
9. Da Poke Shack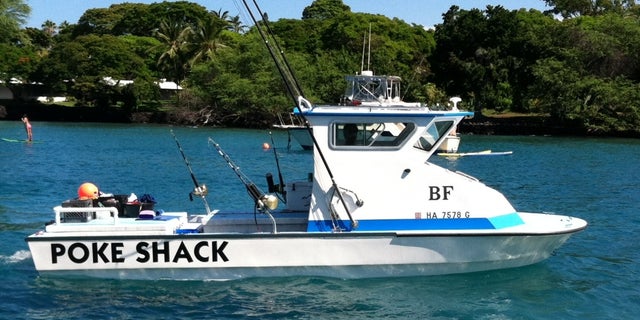 In 2014 Yelp released its own list of the100 best places to eat in America based on reviews from millions of diners who use the site. Number one on that list was Da Poke Shack, a seafood haunt on the big island of Kona in Hawaii. This Hawaiian shack is known for its poke bowls — salads that combine Japanese-inflected spices and greens like seaweed or kimchi with chunks of fresh, raw Ahi tuna. This isn't exactly a traditional seafood joint, but a little local flavor and twist never hurts.
10. Doc's Seafood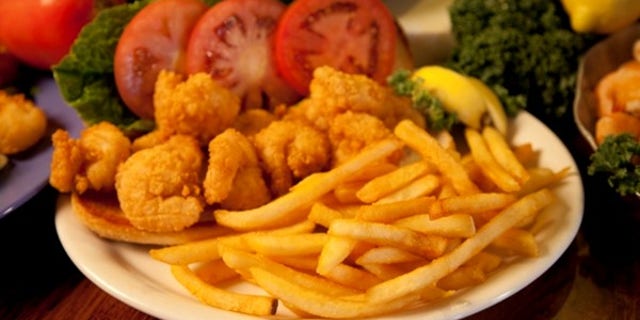 Doc's Seafood Shack and Oyster Bar has been serving laid-back, local fare to its patrons for more than 25 years. This Orange Beach, Alabama, seafood joint is famous for its fried shrimp and a heap of other fried fish fantasy creations. But just because this is the South doesn't mean everything is battered and deep-fried. Doc's is just as famous for its fresh seafood, raw oysters, seafood gumbo, royal red shrimp, and build-it-yourself seafood platter. If you didn't have a reason to visit Alabama before, you most certainly do now.
Check out more of the best places to get great seafood.
More from The Daily Meal
Exotic Seafood You Have to Travel for
What Fish Should We Be Eating This Year?
9 Foods You Should Never Eat Raw