America's best In-N-Out Burger outposts
Of all the burger chains in America, the one with arguably the biggest cult following may be In-N-Out Burger, with Shake Shack at a close second. There are 295 locations of the beloved chain nationwide, and while it may appear as if they're all created equal, some are superior to others. We've found the top locations of In-N-Out, ones that every devoted fan should add to their must-visit list.
The first In-N-Out opened in 1948 in Baldwin Park, Calif., a small stand with just enough room to prepare the burgers. Founders Harry and Esther Snyder had a novel idea: allow customers to drive directly up to the restaurant, order through a two-way speaker box, and be handed their meal without even getting out of their car. The original stand was demolished years ago in order to construct a freeway, but a near-exact replica was unveiled last month, complete with antique kitchen equipment, and it's become a major tourist attraction.
In 1951, a second In-N-Out Burger opened, and by the time that Harry Snyder passed away in 1976, there were 18 locations. His sons Rich and Guy took over, each continuing to expand the chain while maintaining the strict quality and cleanliness levels that Harry implemented. Ninety-three locations were open by the time Guy passed away in 1993, and there were 140 when Rich passed away in 1999.
Today, the chain is run by Guy's daughter, 31 year-old Lynsi Torres (née Snyder), and while she keeps a low profile for America's youngest woman with a 10-digit net worth (about $500 million, according to Forbes) she's doing a great job of carrying on her grandfather's company. Her commitment to not change anything about the company has paid out in dividends, as the no-frills menu of burgers, fries, and shakes prepared with the freshest ingredients has bucked trends like breakfast, which just about every other chain is currently serving. All locations are also company-owned instead of franchised, and the need to be a truck's drive from distribution centers means that all locations need to be west of the Mississippi, for now.
While uniformity is one of In-N-Out's most prized assets, that doesn't mean that every location is exactly alike, and some are superior to others. There's the one that's entirely outdoors, for example, and the two that also include company stores. Others boast spectacular views, and others are noteworthy just because they're there, in a place where locals have been praying for one for years like Austin, Texas.
Read on to learn which In-N-Out Burger locations are the best.
1. Baldwin Park, Calif.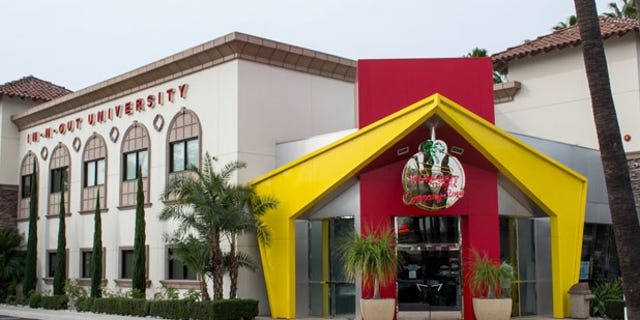 Located right next door to the company store (where you can pick up loads of branded merchandise) and the replica of the original, this is the chain's flagship shop, a stone's throw from where the first one was built all these years ago. For true fans of In-N-Out, it doesn't get any better than this.
2. Draper, Utah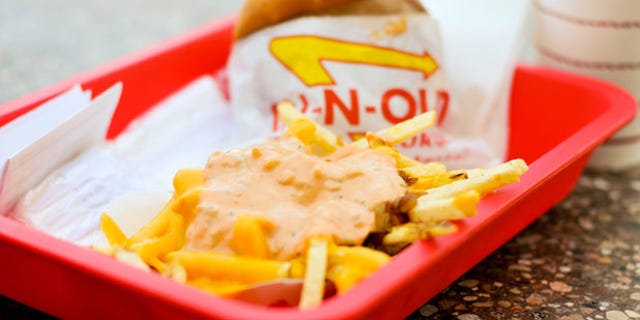 Draper, Utah may be just about the last place you'd expect to find an In-N-Out Burger. It also happens to get much less traffic than the others, resulting in an almost peaceful experience. Because it's less busy the staff has a little more time on their hands, so don't be surprised if your order is brought directly to your table.
3. Dean Martin Drive, Las Vegas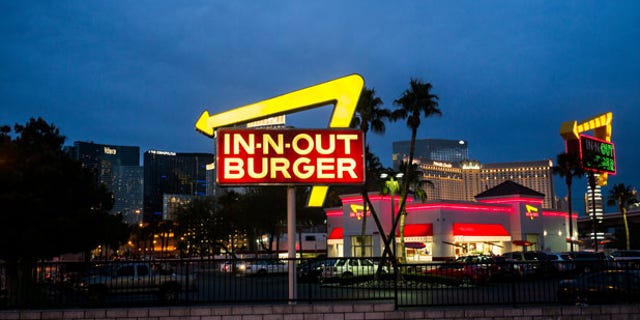 Not only located just off the the Las Vegas Strip, this location also boasts a company store. Perfect for celebrating big wins as well as drowning your sorrows after the big losses.
4. Sunset Blvd., Hollywood, Calif.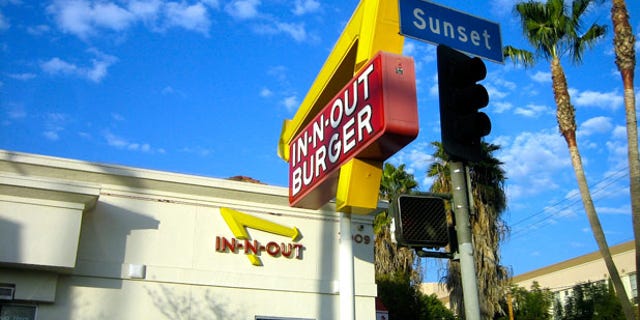 Located smack-dab in the middle of Hollywood, this high-profile location also gets major props for handling the line super-efficiently, even using iPads to take orders of those waiting on line.
5. Upland, Calif.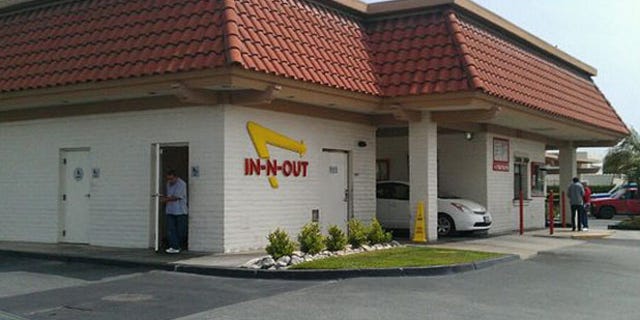 Quite possibly the most unique In-N-Out in the country, this one has outdoor seating only. Staff members will walk right up to your car to take your order, and there are plenty of picnic tables to take in the view of nearby Mount Baldy and a small airport. Not only is this among the most unique, it's also one of the oldest around, part of the original expansion outside of Baldwin Park.
See more In-N-Out Burger outposts at The Daily Meal
More from The Daily Meal
The 40 Best Burgers in America
America's Top 10 Fast Food Burgers
The Ramen Burger, Donut Burger, and 3 More Trendy Burger Secrets to Make at Home
In-N-Out Owner Is Now Youngest Female Billionaire in America