America's best fried chicken spots
We know, we know. You think your mom makes the best fried chicken period. Nostalgia and hometown bias aside, though, many of us are also very opinionated about our favorite fried chicken joints outside of our own childhood kitchens.
Fried chicken is a quintessential American dish, along with hamburgers, hot dogs, apple pie, barbecue, peanut butter, and casseroles. It's cheap, relatively easy to prepare (although some obviously do it better than others), and a great equalizer: no matter who you are or where you're from, you're expected to eat it with your hands.
Fried chicken may have a particularly strong association with the Southeast, but its roots belong to many immigrant populations who settled in all corners of the country. West African, European, and Asian cultures can all take some credit for both introducing and continuing the fried chicken tradition stateside. And just how important is this dish to Americans today? Well, it has its own national holiday: July 6.
Last year, we brought you an extensive roadmap of the country's best places for fried chicken. This year, however, we decided to put together a list of the best spots for fried chicken across America (which you can certainly make into a road trip if you'd like!). So, how did we develop this year's list? We considered reader feedback while also consulting our staff and several national experts. Along with some necessary Midwest mentions (such as a couple of infamous dueling restaurants in Pittsburg, Kan.), we've included a unique venue that feeds its scraps to local raccoons, as well as a North Carolina church kitchen turned popular local restaurant.
Flour, water, salt, chicken, and lard are just the beginning when it comes to fried chicken. These basic ingredients lay the foundation for customization, whether it's a vinegar-based marinade, cayenne, or even maple-honey butter. The possibilities are endless. Everyone's got their favorite, so if your preferred establishment didn't make this year's cut, let us know by leaving a comment or tweeting @TheDailyMeal.
In ranking our list for the best fried chicken spots in America, we considered, of course, the taste and quality of the fried chicken (as reported by customer reviews, critics, and firsthand knowledge), any awards or accolades the venue has received, any awards or accolades the dish itself has received, the décor and atmosphere, and the price for the meal as well as the overall ratings by diners across the States.
We've listed the best of the best here, so be sure to consult our slideshow the next time you stray from your mom's recipe.
1. Gus's World Famous Fried Chicken: Mason and Memphis, Tenn.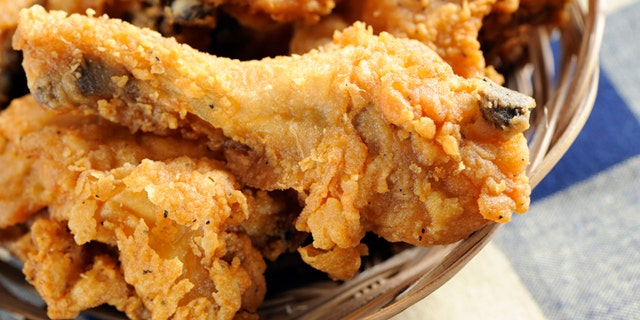 The original Gus's is in Mason, with a second location in the nearby city of Memphis. Both locations take their time when it comes to frying chicken, often taking twice as long to complete an order than the estimated time, but the wait is nothing once you take a bite of the heavenly chicken. The golden-brown crust on the outside locks in the juicy exterior, just as it should, and the seasoning of salt and cayenne shines through. So kick back at a gingham tablecloth-covered table, listen to the tunes playing from the jukebox, and await the arrival of a meal well worth it.
2. Willie Mae's Scotch House: New Orleans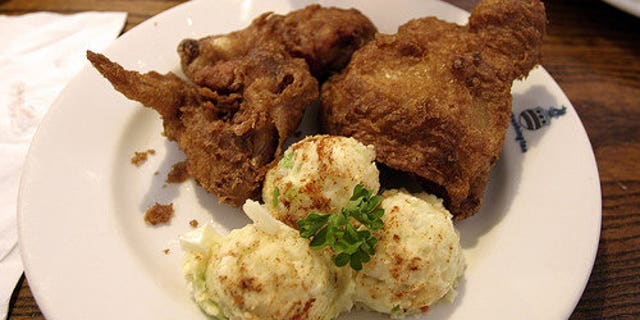 Miss Willie Mae has been serving up mind-blowing fried chicken from a shack attached to her home for more than 30 years. The low-key operation remained a local treasure until 2005 when the James Beard Foundation honored it with its "American Classic" award and let the rest of the nation in on the secret. A few weeks after winning the award, Willie Mae's Scotch House was destroyed by Hurricane Katrina, so members of the Southern Foodways Alliance pulled together to rebuild the cherished chicken establishment. Mae's great-granddaughter runs the Scotch House now, upholding the same dedication to unadulterated Southern cuisine that the restaurant is so well known for.
3. Momofuku Noodle Bar: New York City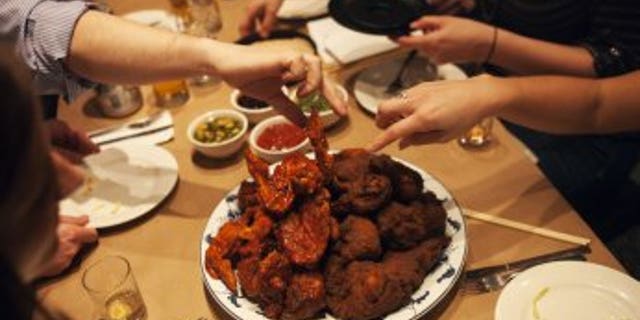 Momofuku Noodle Bar in New York City doesn't just serve fried chicken; Momofuku Noodle Bar serves a feast. Expect to get two whole fried chickens, one Southern style chicken that is fried with a buttermilk and old bay batter, and one Korean style chicken that is triple fried and served with a light spicy glaze. As if that's not enough, the meal comes with mu shu pancakes, baby carrots, red ball radishes, Bibb lettuce, four sauces, and an herb basket.
4. Son of a Gun: Los Angeles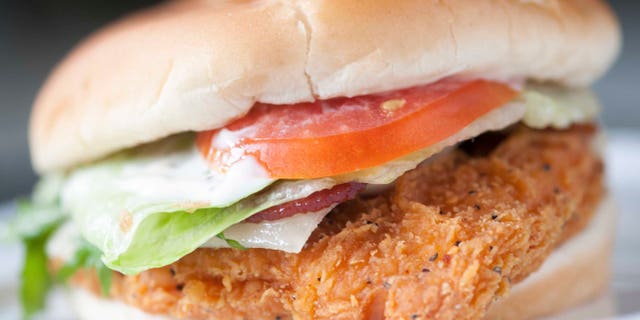 If you find yourself in Los Angeles, then stopping for some fried chicken at Son of a Gun should be at the top of your list (and not just because it's at the top of ours). This isn't your typical plate of fried chicken; here, you'll find a hearty, fried chicken sandwich on the menu. The sandwich is loaded with spicy B&B pickle slaw and some Rooster aioli. This $11 sandwich will be well worth every penny (and bite).
5. Mrs. Wilkes' Dining Room: Savannah, Ga.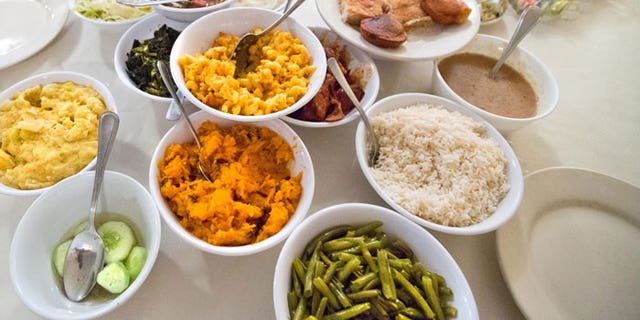 The menu at Mrs. Wilkes' Dining Room in Savannah, Georgia, changes every day, but you can rest assured you'll get your fried chicken fix, so long as you don't mind waiting in line. Expect crowds to start lining up at around 9 a.m. outside of this local institution, which has tables of 10, so you should also expect to cozy up to some new fried chicken comrades you might be seated with at your table. This family-run restaurant has been open since 1943.
6. Babe's Chicken Dinner House: Roanoke, Texas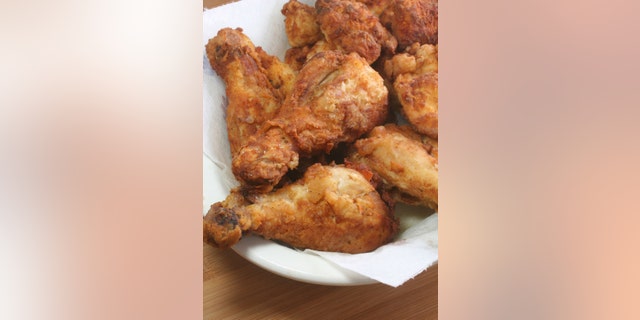 Babe's Chicken Dinner House is a fried chicken empire in the good old state of Texas, and its Roanoke location is the first to visit (since it was the first location to open). This family-fun eatery is Southern-style cooking at its best, and its fried chicken is the kind that customers and fried chicken lovers crave. Expect plates with fried chicken piled sky high and a must-have Texas experience.
7. Root and Bone: New York City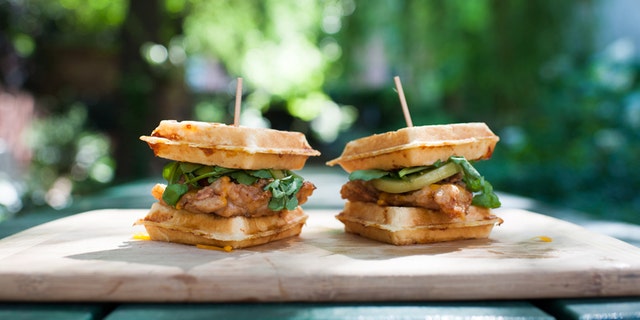 Hold on; New York City may be the pizza capital of the United States, but what's it doing on a list of the best fried chicken spots in the country? Here's the deal: as with its burgeoning barbecue scene, New York has quickly (and finally, if you ask many transplanted Southerners and Texans) developed a more-than-respectable fried chicken scene. Give a nod to Pies 'n Thighs for really kick-starting the trend, and then note what former Miami Yardbird chef Jeff McInnis and Australian Top Chef alum Janine Booth are doing on the Lower East Side. This sweet-tea-brined, pickled lemon dusted crispy fried chicken with spiked Tabasco honey may sound super "New York," but it's really just a really well-executed, slightly-fancy version of a classic dish. This is the kind of thing people talk about and create a destination around, and with good reason.
8. Prince's Hot Chicken Shack: Nashville, Tenn.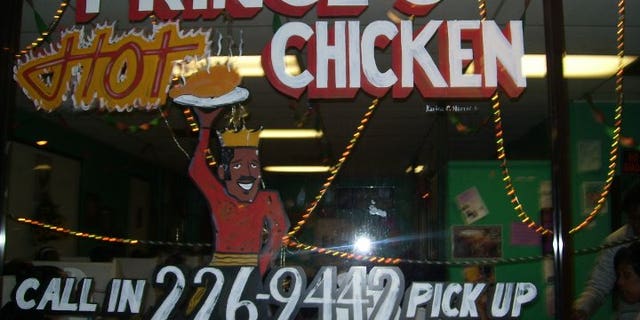 Located in Nashville, Prince's Hot Chicken is widely recognized as one of the best dives for fried chicken. The chicken is available in four different levels of spice: mild, medium, hot, and extra hot. Unlike most chicken wings that are dripping in sauce, Prince's chicken is generously seasoned and fried to perfection.
See more of the nation's top fried chicken restaurants.
More from The Daily Meal
The 10 Best Barbecue Chains in America
The 101 Best Burgers in America