America's best cheese pizzas
Pepperoni may be America's most popular topping, mushroom may be the one addition where meat-lovers and vegetarians can find common ground, and sausage is the only other meat that can overtake our bacon obsession, but if you believe one study, when we order in, 37 percent of us order our pizza naked. Just cheese, sauce, and bread.
Does that make us boring, indicate lack of imagination, or mean we can't agree on anything? All of the above? Or maybe we're purists?
Whatever you believe, the plain cheese pie is the baseline by which all pizzerias can be judged. If you don't do this right, you don't deserve to top your pies. And because a list of the best cheese pizzas in America may be the purest list of the best pizzas in America, we've rounded them up.
First, we examined our recently released list of America's 101 Best Pizzas and eliminated everything but the highest-rated cheese pies — you won't find among these pizzas any Neapolitan Margheritas. Margheritas don't count for two reasons. First, Neapolitan pies typically focus on dough and sauce, their pools of melted cheese rarely covering the entire pie (they just aren't cheesy enough). Second, they actually have a topping: basil.
You won't find among these pizzas any Neapolitan Margheritas. Margheritas don't count for two reasons. First, Neapolitan pies typically focus on dough and sauce, their pools of melted cheese rarely covering the entire pie (they just aren't cheesy enough). Second, they actually have a topping: basil.
After winnowing out topped pies from our annual 101 best, we were left with a list of 15 pies. These paragons of pizza include New York City stalwarts like Di Fara and Joe's, New Jersey institution Delorenzo's Tomato Pies, and newcomers like Philadelphia's Pizzeria Beddia. But that list omitted obviously relevant plain cheese pizza paragons like John's of Bleecker Street, Patsy's, and Lucali. If it ranked on our list for a topped pie but was known for its standard cheese pizza, and that pizza was on the menu and included mozzarella (just grated Parmigiano-Reggiano or pecorino Romano didn't cut it) but didn't note basil as a topping, we added it back. For instance, Taconelli's made the 101 list with a white pizza, but their tomato pie doesn't have cheese, their "margerita" features basil as an ingredient, and their regular pie consists of "little cheese and sauce."
Basil or not enough cheese meant we didn't include it.
"Wait a second!" someone is screaming. "Dom DeMarco is known for cutting up basil over his pies! You included that?" Let's call that the garnish loophole. If a place added basil as a finishing touch but didn't list it as an ingredient, we looked the other way. I mean, who could imagine a list of cheese pies without Di Fara?
Fair? You be the judge. There may be some surprises, but we think it's a pretty good list. For purity's sake, maybe next year's ranking of America's best cheese pizzas needs to be determined by its own panel. Or maybe not.
1. Di Fara - Brooklyn, New York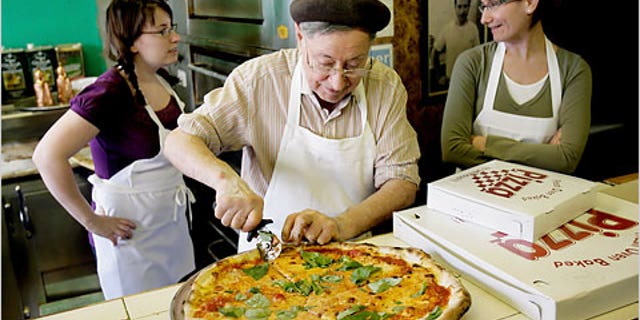 Domenico DeMarco is a local celebrity, having owned and operated Di Fara since 1964. Dom cooks both New York- and Sicilian-style pizza Wednesday through Saturday (noon to 8 p.m., and on Sunday from 1 p.m. to 8 p.m.) for hungry New Yorkers and tourists willing to wait in long lines and brave the free-for-all that is the Di Fara counter experience. Yes, you're better off getting a whole pie than shelling out for the $5 slice.
2. Louie and Ernie's - Bronx, N.Y.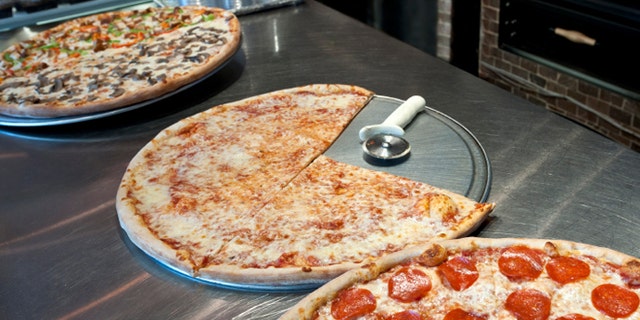 You hear people's tales of outer-borough travels to Di Fara in Brooklyn, but the Bronx deserves its own pizza paean, and Louie and Ernie's is up to the task of making this borough the pizza destination it deserves to be recognized as (according to The New York Times, it actually started out in East Harlem in 1947 but moved to its current location in 1959). The only thing stopping this place from becoming a national destination is its location in the deep Bronx. No matter. Thanks to Cosimo and Johnny Tiso, who bought the place from Ernie Ottuso in 1987 Louie & Ernie's keeps turning out amazing pies to the locals who know they have a good thing.
3. Joe's - New York City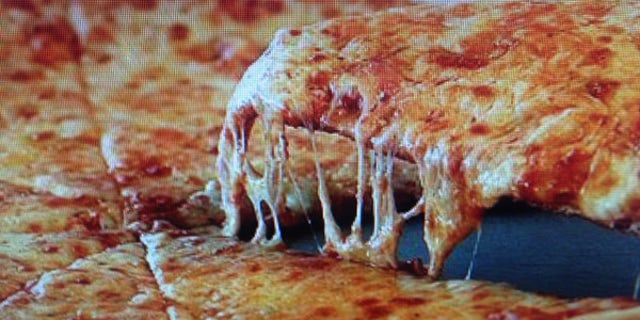 Since 1975, Joe's Pizza has served fresh, hot, cheesy slices to tourists and residents alike, making it a truly iconic New York City landmark. It's as synonymous with New York City as the Statue of Liberty or the Empire State Building. Everyone has a favorite slice joint, but if the city were to have just one, this would be it. It's made every conceivable best-of list (many of them tacked on the walls and in the windows), and for good reason. The key to Joe's success is their traditional New York City-style pizza with thin crust, great sauce, and just the right ratio of cheese, sauce, and crust (just a bit less of the first two).
4. Papa's Tomato Pies - Robbinsville, N.J.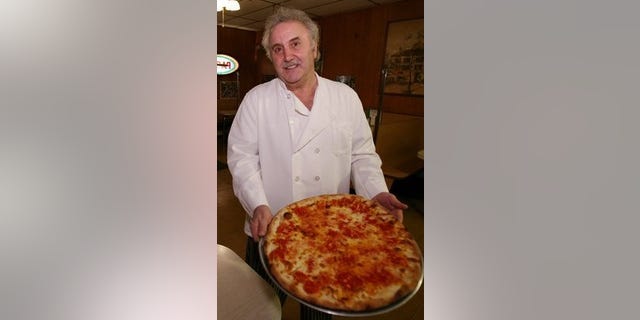 What's the difference between a tomato pie and a pizza? We'll let Papa's speak for itself: "There are those who say that the Trenton speciality known as 'tomato pie' has a thinner, crisper crust, with the cheese sparingly put on the crust before the sauce, whereas a pizza has a thicker crust with sauce first, then plentiful cheese on top. Nick Azzaro says that sign makers charged by the letter, and 'Pizza" is five letters shorter than 'Tomato Pies.'"
5. Totonno's - Brookly, New York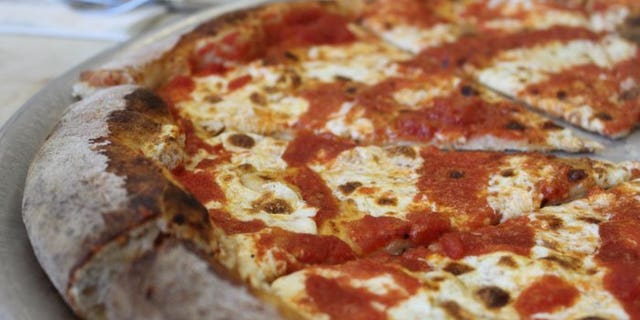 By all accounts, Totonno's shouldn't exist. Consider that it was opened in Coney Island in 1924 (by Antonio "Totonno" Pero, a Lombardi's alum). Factor in the coal storage area fire that ravaged it in 2009. Add to that insult the destruction and subsequent rebuilding costs (the Daily News reported $150,000 in repairs) incurred in 2012 during Hurricane Sandy when four feet of water destroyed everything inside the family-owned institution.You'll agree that Brooklyn (and the country) should count its lucky stars Totonno's is around. Yet Totonno's doesn't just keep a storied pizza name or nostalgia for simpler times (and perhaps more authentic and consistent pies) alive.
6. Patsy's - New York City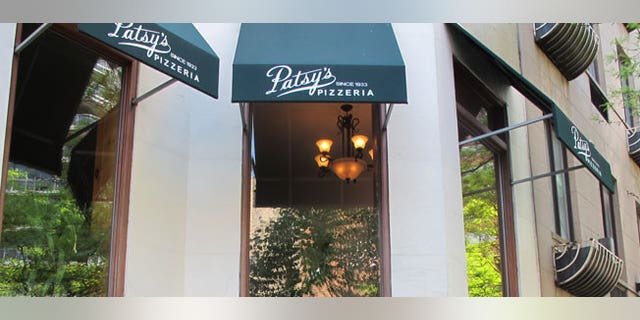 Some would say this is the only existing place where you can get a proper and authentic coal-oven slice in the universe, given that its founder Pasquale "Patsy" Lancieri supposedly opened Patsy's after working with the godfather of New York City pizza, Gennaro Lombardi. True or not, this 1933 East Harlem original can claim pizza heritage most only dream of, and was reportedly one of Sinatra and DiMaggio's favorites.
7. John's of Bleeker Street, New York CIty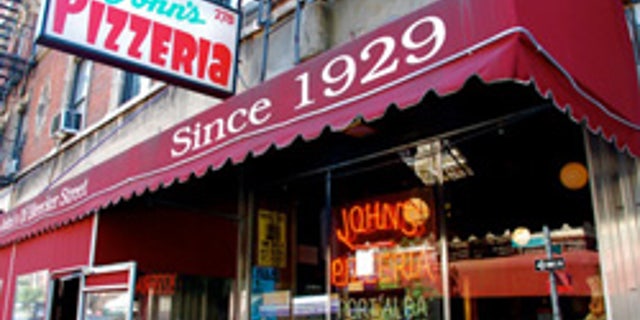 Yes, John's of Bleecker is on the tourist rotation, but there's a reason it's become a New York City icon. Pizza is cooked in a coal-fired brick oven the same way it's been done there since 1929. Order a plain cheese pie (no slices, pies only) and scratch your name into the walls like the droves before you while you wait for it to arrive. It's a simple equation at John's of Bleecker Street: Thin crust plus tangy sauce plus classic New York City ratio equals institution.
8. Grimaldi's - Brooklyn, New York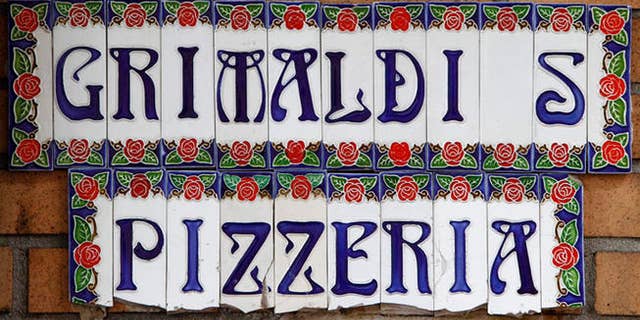 Being able to do the mental gymnastics intrinsic to understanding the history behind one of New York City's — er, Brooklyn's — most storied pizzerias isn't required for you to enjoy a slice of its famous pizza, but we have a few minutes while you wait in line.
Gennaro Lombardi opened what's generally regarded as America's first pizzeria (Lombardi's). He supposedly trained Pasquale (Patsy) Lancieri, who opened the first Patsy's in East Harlem. His nephew Patsy Grimaldi opened a place, also called Patsy's, in Brooklyn's DUMBO in 1990 (he's said to have also learned his craft from Jerry Pero, son of Anthony Totonno Pero, who founded Totonno's — another story), but had to change the name to Grimaldi's after his uncle died and his aunt sold the Patsy's name.
Three years later, Patsy sold the Grimaldi's at 19 Old Fulton Street to Frank Ciolli, whose two children expanded the Grimaldi's brand to nearly 46 restaurants across the country. But Ciolli lost the lease to the original space and had to move into a larger former bank building next door on 1 Front Street. That's when Patsy swooped out of retirement into the original Grimaldi's space to open Juliana's.
It comes down to this: Patsy Grimaldi, whose pizza lineage goes back to family members trained by Gennaro Lombardi, is making pies at a restaurant called Juliana's in the original Grimaldi's, and Grimaldi's is right next door.
9. Lou Malnati's Pizzeria, Chicago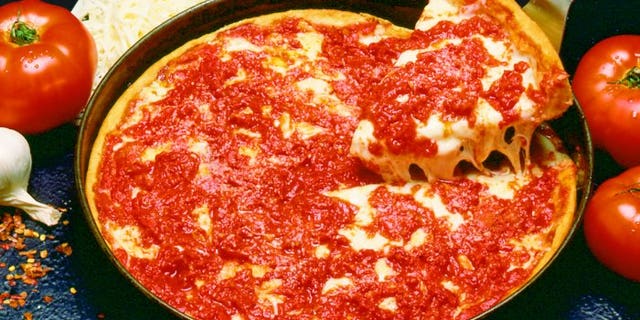 The first Lou Malnati's Pizzeria opened in 1971 to much acclaim, and it's now a Chicago — and national — institution. Lou died of cancer just seven years later, but his family kept his dream alive, expanding his chain to 42 locations at last count.
The Lou Malnati's deep-dish experience comes in four sizes: six-inch individual (serves one), nine-inch small (serves two), 12-inch medium (serves three), and 14-inch large (serves four). So you most likely will just be ordering one or two if you plan to finish them, even with a few friends (unless you're not planning to eat anything else that day).
They do actually make a thin-crust pie, but what's the matter with you? You're not visiting for thin-crust, so make sure one of those picks is the Malnati Chicago Classic: a casserole (remember, deep dish isn't technically pizza) made with Lou's lean sausage, some extra mozzarella, and vine-ripened tomato sauce on buttercrust. "It's authentic Chicago!"
10. Lucali, Brooklyn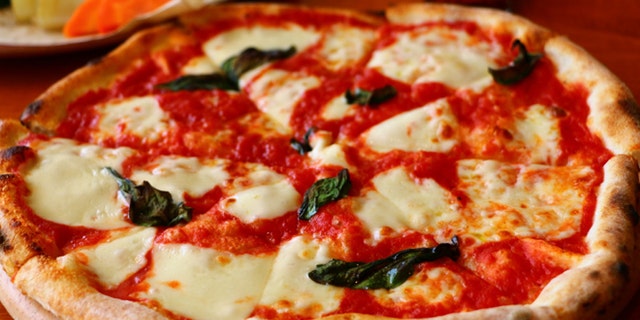 A pinch of Di Fara's Dom DeMarco, a dash of the murals of Gino's of Long Beach, stretch the un-sauced classic Coney Island Totonno's crust a bit wider, add a few intangibles, and you're close to the pizza experience Mark Iacono has made famous at his Carroll Gardens pizzeria Lucali since opening in 2006. There's that classic New York thin-crust style and justified whispers about old-school execution praised at New York's storied and beloved institutions. Eating pizza in Lucali's warm, softly lit environs, you wonder how Iacono seems to have magically inherited Gennaro Lombardi's pizza primogeniture.
Check out the rest of the top 25 best cheese pizzas across the U.S.
More from The Daily Meal
America's 10 Most Outrageous Pizza Toppings