America's best Brazilian steakhouses
From rodizio with a water view at Texas de Brazil's Miami location to piano music with dinner at Churrascaria Plataforma in New York City, all of these Brazilian steakhouses make sure that you won't go home hungry.
At a Brazilian steakhouse, you won't see a traditional menu. This type of steakhouse is better defined as a churrascaria, essentially a barbecue, and is a carnivore's nirvana of prix fixe all-you-can-eat meat selections, served tableside in succession. This method of serving, called rodizio, originated in southern Brazil's Pampa region in the 1800s but has begun to infiltrate the United States much more recently.
The rodizio serving style harkens back to the fireside roasts of the Brazilian cowboys, or, gaúchos. Nowadays, these gaúchos make for a highly attentive, customer-focused team. At a churrascaria, they come to the table with knives and skewers with grilled beef (picanha is a signature cut of beef), chicken, pork, lamb, and sometimes seafood, continuously circulating the restaurant. To give an idea of the volume of food, diners are given little discs — usually green on one side, red on the other—to indicate to the gaúchos if selections should keep coming, or if a break is needed from the continuous stream of food. As if that's not enough, they'll also bring traditional Brazilian side dishes of polenta, fried bananas, rice, mashed potatoes, and the popular pão de queijo: bread rolls with cheese baked inside.
But there is more appetizing news, even for those who may not favor a dinner that looks like something out of a Flintstones cartoon. The flip side of churrascarias is that large salad bars (and usually a hot buffet) are important features that get (nearly) equal attention. These have vegetables and fruits, to be sure, but also give diners a chance to try dishes such as feijoada (black bean stew), empadinhas de palmito (bread stuffed with a hearts of palm filling), macarrão (a pasta dish), and yucca dishes, plus there are usually plenty of non-Brazilian selections.
We ranked the churrascarias by the most authentic Brazilian fare, the most stellar service, the best variety in the side dishes and salad bar, and interior design of the restaurant. The best of our picks excel in all of the categories.
Some churrascarias are more upscale than others, and many are part of chains, but they are all family-friendly and known for their tradition of customer service. To find out about restaurants around the country that offer rodizio service, read on — and if it's your first time at a churrascaria, the best advice is to show up ravenous!
1. Churrascaria Plataforma – New York, N.Y.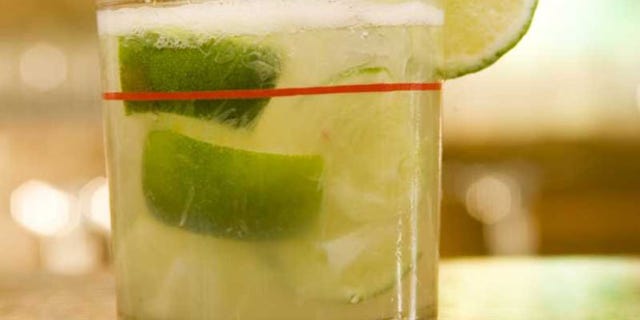 The sophisticated ambience, complete with a piano, belies the gormandizing of the all-you-can-eat menu. Selections like flank steak and Parmesan-crusted pork loin keep on coming between trips to the gourmet buffet; the latter has exotic casseroles, sushi, and a salad bar so varied the restaurant claims that even a vegetarian will go home happy.
2. Fogo De Chão — Washington, D.C. (and other locations)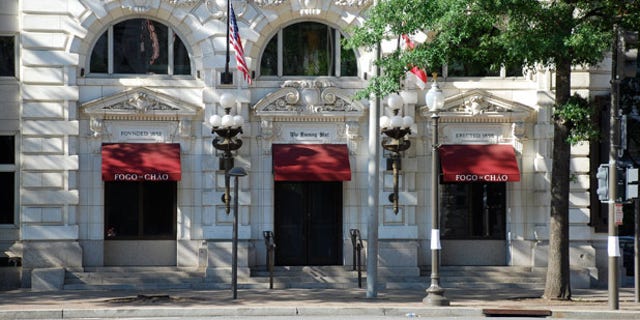 The Evening Star Building, listed as a historic landmark in the National Register, is the home of Fogo De Chão's Washington location; within the restaurant, large murals depict images of Brazilian life. A standout here is the nice staff that's helpful and accommodating of dietary restrictions. Sixteen cuts of fire-roasted meat come with traditional side dishes like mashed potatoes, warm cheese bread, and caramelized bananas. The salad bar includes artisan breads, smoked salmon, and choices like mango and shrimp salad. A very large wine selection rounds out the menu.
3. Chama Gaúcha Brazilian Steakhouse — Houston (and other cities)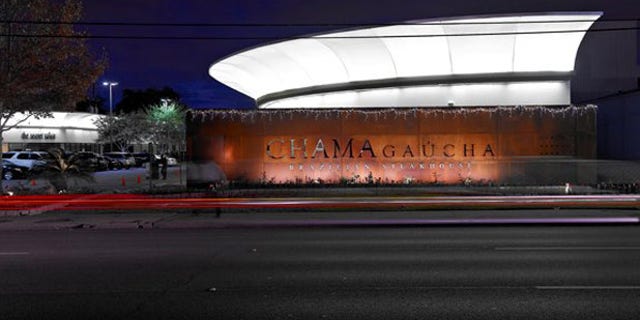 Texas barbecue takes on an upscale Brazilian twist; Chama's impeccable service makes dining here feel like a special occasion. The garlic beef is frequently mentioned as a favorite here; diners can request sautéed onions and peppers to accompany the various meats. The beautifully-presented salad bar offers a good selection of cold and hot items. Wash it all down with the great wine selection or the popular Brazilian lemonade.
4. Texas de Brazil — Miami Beach, Fla. (and other locations)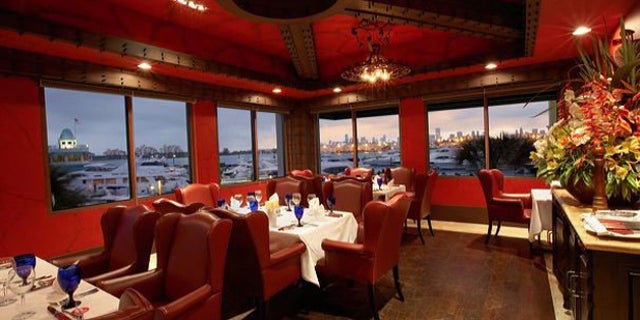 This Brazilian steakhouse chain's Miami Beach location gets high marks for hospitality and the best part of the inviting decor is the harbor view. The garlic sirloin and picanha are favorites here; there's a good cheese selection and a notable salad bar with pasta and potato salads. If you have room, try the Key lime pie for dessert.
5. Estância Churrascaria — Austin, Texas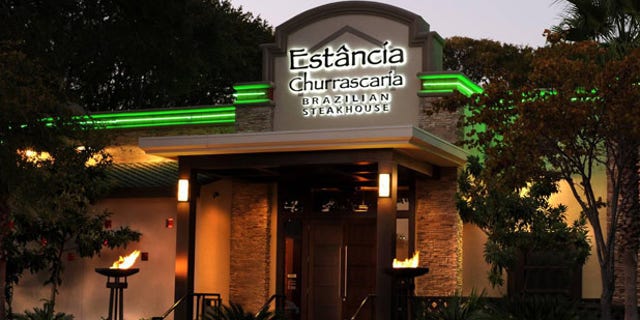 Estância presents its rodizio dinners in an upscale but relaxed setting. Their wine list covers many regions--Chile, France, Brazil, Italy, Argentina, Australia and the U.S. — complimenting the varied food selections. The beautiful salad bar is so well-presented it may rival the meat service; indulge in the marinated vegetables and pretty salads like arugula with sliced mangoes. Chocolate molten cake and crème brûlée with fresh berries are two dessert specialties here.
6. Chima Brazilian Steakhouse — Vienna, Va. (and other locations)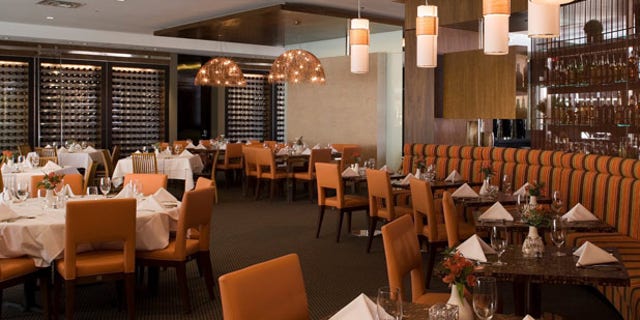 This chain (which actually has a location in Brazil) is located inside the sprawling Tyson's Corner Center, and gets good reviews for its attention to detail and high quality in both the meat and salad bar selections. The open, modern space is fitting; no paper menus here, just iPads to order with. Along with the fine meat selection, unlimited cheese bread, beef croquettes, and fried polenta keep the tables supplied. The salad bar gets creative, from quinoa with edamame to grilled artichokes.
7. M Grill — Los Angeles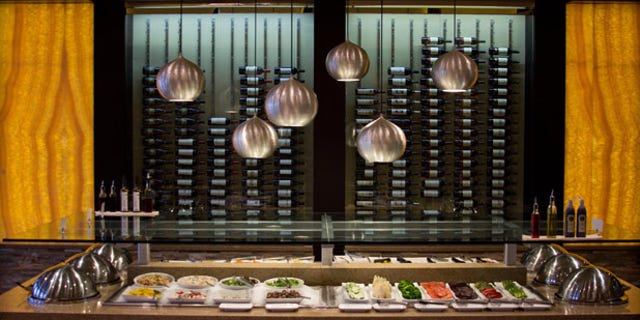 An open charcoal grill sends aromas wafting through this dimly lit, elegantly modern churrascaria, inviting hungry diners in. The picanha here lives up to the aroma, and meat-eaters won't be disappointed with the other offerings like marinated spareribs. The hot buffet has tasty creamed corn, beef stroganoff, and stuffed peppers. A cold soda, Guarana Antarctica, is just the thing for those not drinking wine, and everyone raves about M Grill's pineapple, grilled with cinnamon and sugar. Exemplary service throughout the meal makes this an even better experience.
See more steakhouses at The Daily Meal
More from The Daily Meal
America's 10 Best Restaurants for Meat Eaters
The Most and Least Fattening Cuts of Steak
How Countries Eat Avocados Around the World