America's best 24-hour chain restaurants
Being hungry is never easy. Sometimes in life you just need a dependable place where you know you can sit down and enjoy a decent meal at any hour of the day or night. For this reason, we're very thankful that 24-hour chain restaurants exist, and these are the 10 best.
It can be tricky trying to track down a place to eat at, say, three in the morning. Driving through just about anywhere in America at that hour, the odds of finding anything that's open are slim to none. Very few independently owned restaurants remain open 24 hours a day, simply because it's expensive to keep employees working through the night when there very well might be no customers to serve. But chain restaurants generally have deeper pockets than independent ones, so some of them go above and beyond the call of duty and remain open around the clock.
Most chains do a cost-benefit analysis from location to location to see which ones are the least likely to lose money by remaining open all the time, so only a percentage of them will be open 24/7. Some outposts of chain restaurants are only open round the clock on the weekends, when the late-night crowd is decidedly larger.
1. Waffle House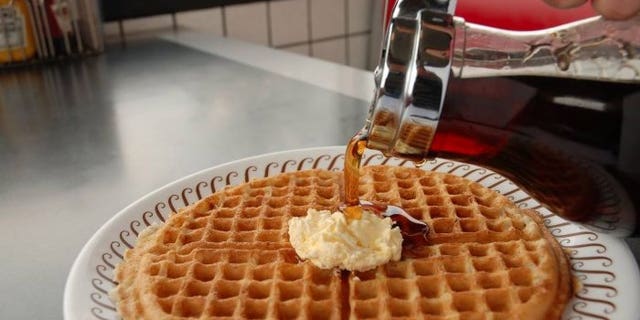 Waffle House is the quintessential late-night chain. When they say that all locations are open 24/7, they mean it: They're even open over major holidays, and when a major storm is on its way they stock up on supplies to make sure that they won't run out of anything. Heck, emergency management teams even have a "Waffle House Index" they use to judge the severity of an act of God, because if the local Waffle House is closed, that means that it must be bad. And you can't beat the menu: whether you're in the mood for breakfast, lunch, or a t-bone steak, they've got just about every late-night craving covered.
2. Denny's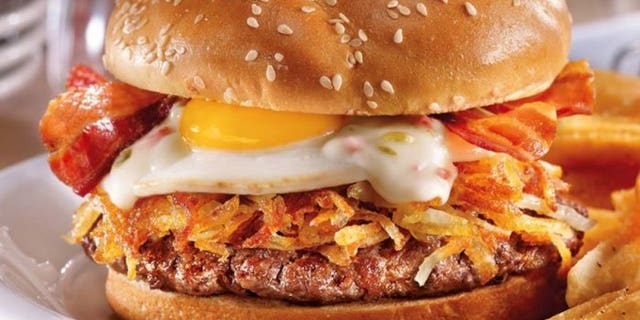 Denny's is open 24 hours a day, seven days a week, and the chain prides itself on being "always open, always welcoming and always serving up hearty diner food along with a mug of fresh hot coffee." The low-key table service restaurants have an expansive menu that is, for the most part, available around the clock. Everything from the famous Grand Slam breakfast to chicken-fried steak, burgers, salads, pot roast, spaghetti and meatballs, and sirloin steak is there to satisfy just about any craving.
3. IHOP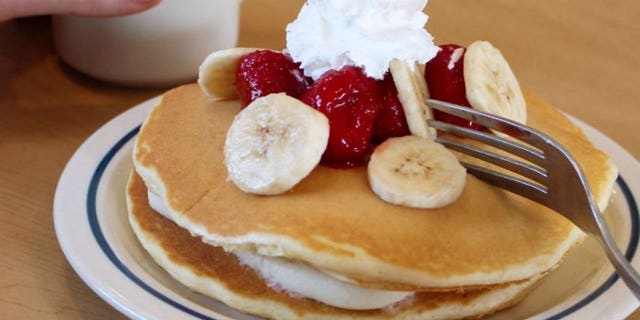 Select locations of IHOP, including most of the ones in major cities, are open 24/7, and those that aren't tend to be open until at least 10 p.m. during the week and until midnight on the weekends. There are few 24-hour chains that offer a better breakfast after midnight, with (of course) lots of pancakes to go around, as well as waffles, crêpes, omelettes, French toast, and their new "Criss-Croissant," which is sort of a cross between a crêpe and a croissant. But the dinner items, including burgers, fried chicken, and sirloin steak tips, are also surprisingly solid.
More from The Daily Meal:
10 Fattiest Meals at Chain Restaurants
America's 15 Best Tex-Mex Chain Restaurants
The 11 Biggest Failed Chain Restaurants
The Surprising Origins of the 10 Biggest Chain Restaurants
10 Chain Restaurants Worth Visiting
4. Taco Cabana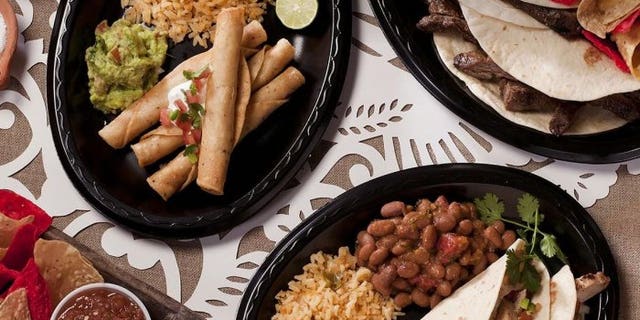 Taco Cabana has more than 160 locations across Texas, Oklahoma, and New Mexico, and the vast majority of them are open 24 hours a day. The chain is best known for its patio dining areas as well as the fact that most menu items are made daily, including tortillas. Their breakfast tacos are on-point, the Cabana Plates (especially the ones with shredded brisket) are the ultimate in drunk food. So are the fajitas, nachos, quesadillas, and, of course, burritos. If you're in the mood for late-night Tex-Mex and happen to be near a Taco Cabana, consider yourself lucky.
5. Perkins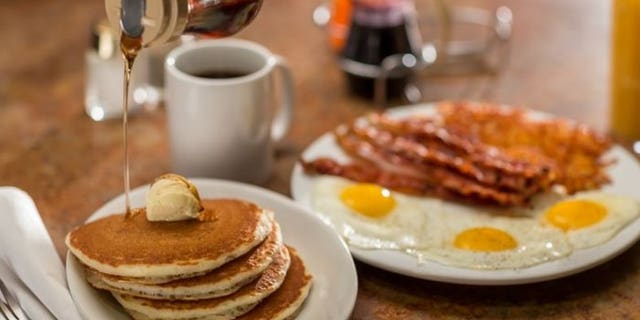 Perkins has more than 400 locations in the United States and Canada; franchises are given the option of being open 24/7, and plenty of them are. Those lucky enough to find themselves near a 24-hour Perkins will be in for a wide variety of omelettes and egg dishes, pancakes, Belgian waffles, Southern fried chicken biscuits, salads, sandwiches, and a menu of options with fewer than 600 calories. Each restaurant also has a bake shop, so don't miss the pie.