When it comes to bread and pastries, Americans are blessed with near-limitless options. With more than 6,000 retail bakeries in the U.S., there's a wide variety to choose from. Some specialize in bread, others sell pastries, and some sell both, and even those bakeries vary by cuisine. To determine the best of the best, we took a look at more than 1,400 bakeries in our quest to find America's 50 best bakeries.
From local mom-and-pop shops to high-end chains, from American favorites to French patisseries, and from artisanal bread bakeries to pastry shops, we took into account all the different kinds of bakeries as we searched for America's best. Although some bakeries bake only bread or only pastries (in France, for example, you'd go to a patisserie for your pastry fix and a boulangerie for your daily baguette), we decided to incorporate both kinds of bakeries into our search. While it was not necessary for bakeries to serve both, the ones who do received extra points. We also took into account bakeries' originality, how long they've been around for, if they have notable and award-winning chefs, if they make all their baked goods from scratch, and their buzz factor.
So what, exactly, makes a bakery great? We reached out to some of America's leading bakers and pastry chefs to see what they had to say. "If you call yourself a baker and half of the items you sell are outsourced or from premade mixes, you're probably not doing it in the spirit I would classify as being a great bakery," Roy Shvartzapel, one of Dessert Professional's 2013 top 10 pastry chefs in America, told The Daily Meal. "Stay true to the craft." Shvartzapel, who recently opened Common Bond, a bakery-café in Houston, adds that bakeries are meant to be a "place where guests are coming to engage all the senses."
Famed pastry chef François Payard agrees that "atmosphere and feeling" are both important to a bakery's success. "You should smell breads and other baked goods being made," he told us. "The bread is really what makes a great bakery for me, as well as a good variety of both sweet and savory items."
Exceptional bakeries are also consistent. "An excellent bakery consistently serves great products," Andy Chlebana, a 2012 Pastry Team USA member and another one of Dessert Professional's top 10 pastry chefs of the year, told us. "You know what you will get and no matter what it is, you are never disappointed."
As a metric by which to judge a bakery, pastry chef and foodwriter Ed Morita tries the croissant whenever he visits one for the first time. "If the croissant is flaky, then it is usually a good indicator that that attention to detail transfers into the other areas of the bakery," he said. In addition to overall product quality, "standout specialties" and "good service" are important, too, Serious Eats columnist Kathy YL Chan told us.
Using our criteria and suggestions from our wide-ranging panel of experts (which also included Dominique Ansel, Pichet Ong, and Eric Kayser), we considered bakeries from every state and narrowed our list of 1,400 bakeries to the top 50 bakeries in America. In the end, bakeries from 24 states and Washington, D.C. stood out for their dedication to the craft. New York took the spotlight with nine bakeries on our list. Massachusetts, Pennsylvaina, and Oregon each have four, and California, Florida, and Washington each have three bakeries on the list. The rest are scattered all throughout the country, in cities great and small, from Sioux Falls, S.D., to Franklin, Tenn., to Warrenton, Va. With so many bakeries to choose from, it was difficult to pick just a few. Let us know what your favorite bakeries are in the comments if you think there are some we missed.
Whether you're craving old-fashioned chocolate chip cookies, freshly baked bread, flaky pain au chocolat, mouthwatering cakes, or fruit-studded tarts, our 50 Best Bakeries in America have something for everyone.
1. Tartine Bakery, San Francisco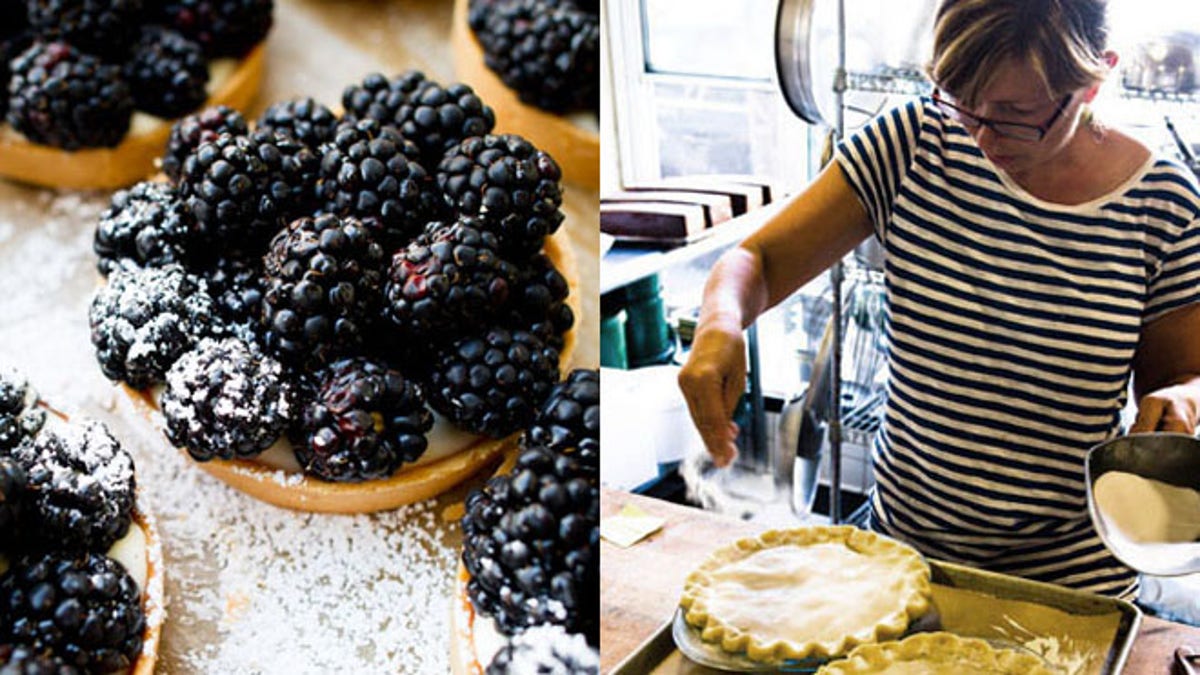 Tartine emerged as this year's top bakery, and there are good reasons why. The bakery, opened by James Beard Award-winning chefs Elisabeth Prueitt and Chad Robertson in 2002, excels at both breads and pastries. Their bread, available in plain country or with walnuts, sesame seeds, or olives, is made from locally milled organic flours and sea salt and baked on a stone hearth. Tartine embraces its sense of place, using local produce to create delicious pastries like morning buns and banana cream tarts. The bakery remains a local gem, and those who can't visit right away may want to try recipes from the two cookbooks, Tartine and Tartine Bread.
2. Dominique Ansel, New York City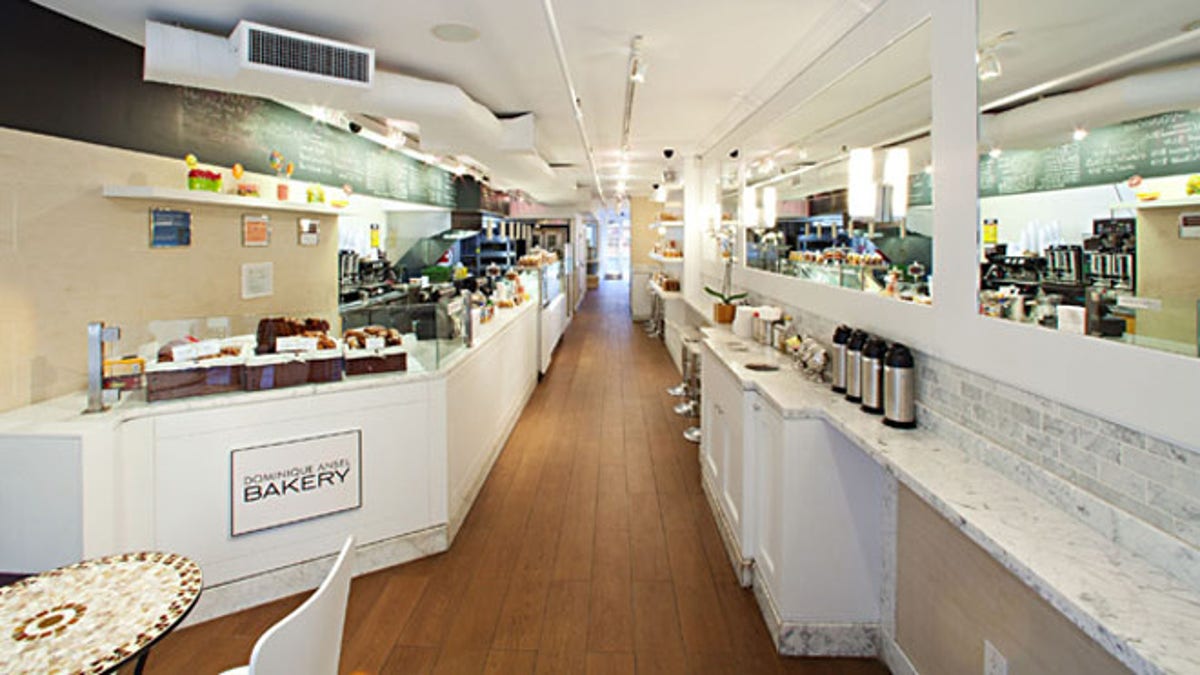 We are glad that Dominique Ansel, the former executive pastry chef at Daniel, left the restaurant to open his eponymous bakery in New York City's SoHo two years ago. The award-winning chef is the creator of the highly coveted Cronut, which has inspired plenty of Cronut copycats across the world, but he is no one-hit wonder. His other pastries are top-notch and baked in small batches throughout the day, and Ansel's creativity skyrocketed his bakery to the top of our list. You can't go wrong with any item, but we recommend the DKA (Dominique's Kouign Amann), made-to-order madeleines, New York-inspired Paris Brest, Nutella milk bread, and torched-to-order frozen s'mores. "You have to cater to your customers and help them dream a little with desserts," Ansel told us.
3. Flour Bakery + Café, Boston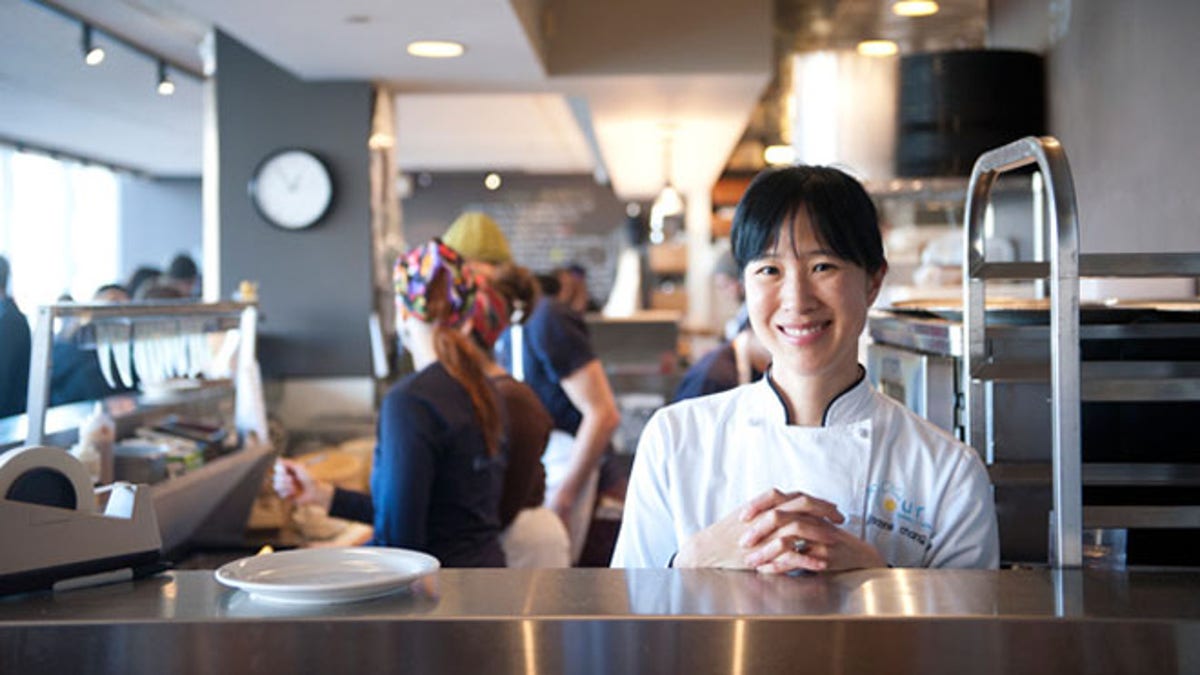 Flour Bakery's "eat dessert first" motto is hard to disagree with when it comes to their freshly baked, breads, pastries, cookies, tarts, and more. Owner and pastry chef Joanne Chang has been bringing America's comfort food to the next level since 2000, with sticky buns so good they beat Bobby Flay's on an episode of Throwdown with Bobby Flay, lemon curd cakes with raspberry preserve, granola bars, Milky Way tarts, and chocolate cupcakes with Crispy Magic Frosting. The bakery's banana bread or brioche with raisins make great morning treats, especially when served with a cup of steaming coffee during cold New England winters.
4. The Standard Baking Company, Portland, Maine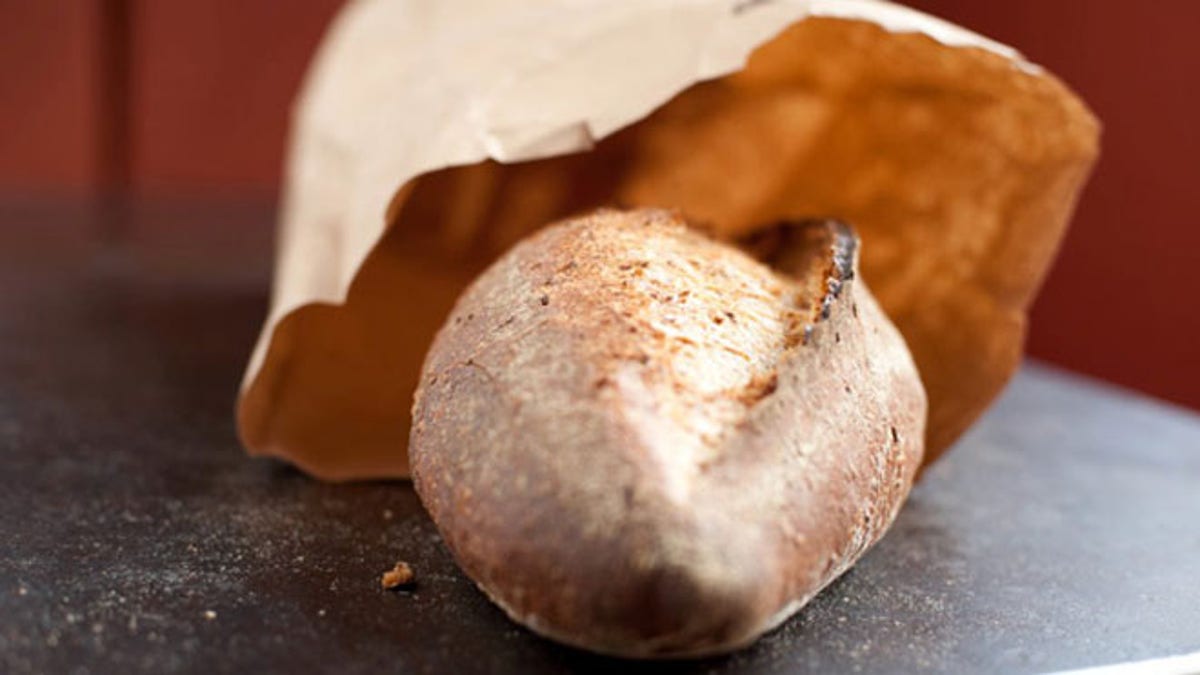 The Standard Baking Company in downtown Portland is a bread lover's paradise. Owners Allison Bray and Matt James bake a wide variety of breads, including rosemary focaccia, pain de mie, brioche, boules, and epi breads. Many order morning buns, but croissants, which come in almond, chocolate, plain, and ham and cheese, are popular as well.
5. Macrina Bakery, Seattle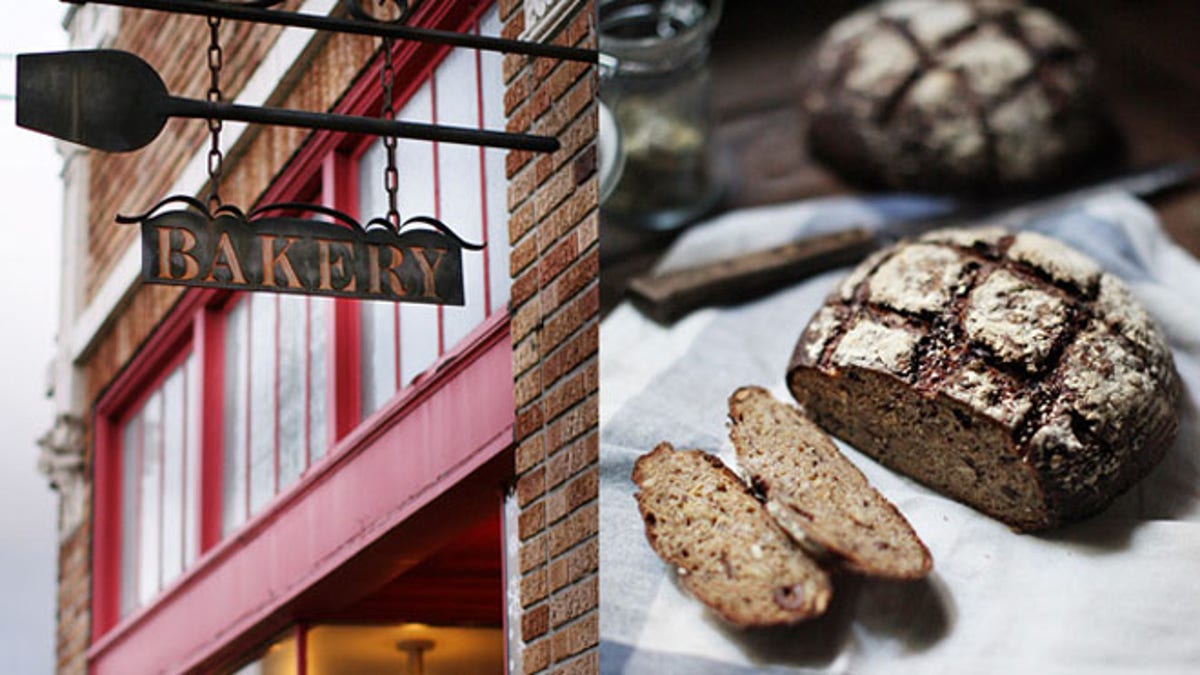 Chef Leslie Mackie opened Macrina in 1993, and her bakery became Seattle's go-to place for artisan rustic breads. Macrina Casera bread complements every meal, and their popular rustic potato bread comes in loaves, rolls, and baguette forms. As for non-bread items, Macrina's Whisper Cake, a white chocolate cake with lemon curd, whipped cream, raspberry layers, and white chocolate cream cheese frosting, is worth a visit, as is their red velvet cake. Their pastry selection features dozens of baked goods, including apple turnovers made with roasted Washington apples, buttermilk biscuits topped with strawberry or marionberry jam, and lemon sour cherry coffeecake.
6. Levain Bakery, New York City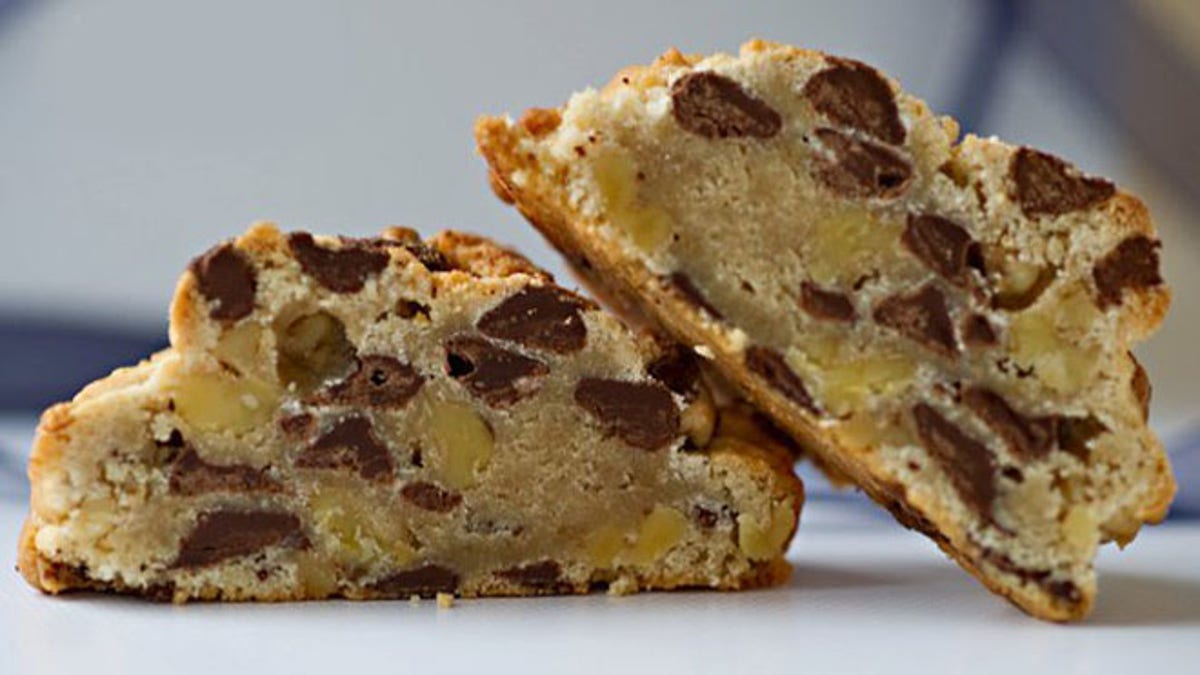 In New York City's Upper West Side, Levain Bakery attracts locals and tourists alike with their famous 6-ounce chocolate chip walnut cookie, which has a crispy exterior and a gooey and chewy interior and is one of the most decadent things you'll ever eat. Other baked-in-house cookies include dark chocolate chocolate chip, oatmeal raisin, and dark chocolate peanut butter chip, but Levain also has a fair selection of bread, from Valrhona chocolate rolls to baguettes to whole-wheat walnut raisin rolls.
7. Salty Tart, Minneapolis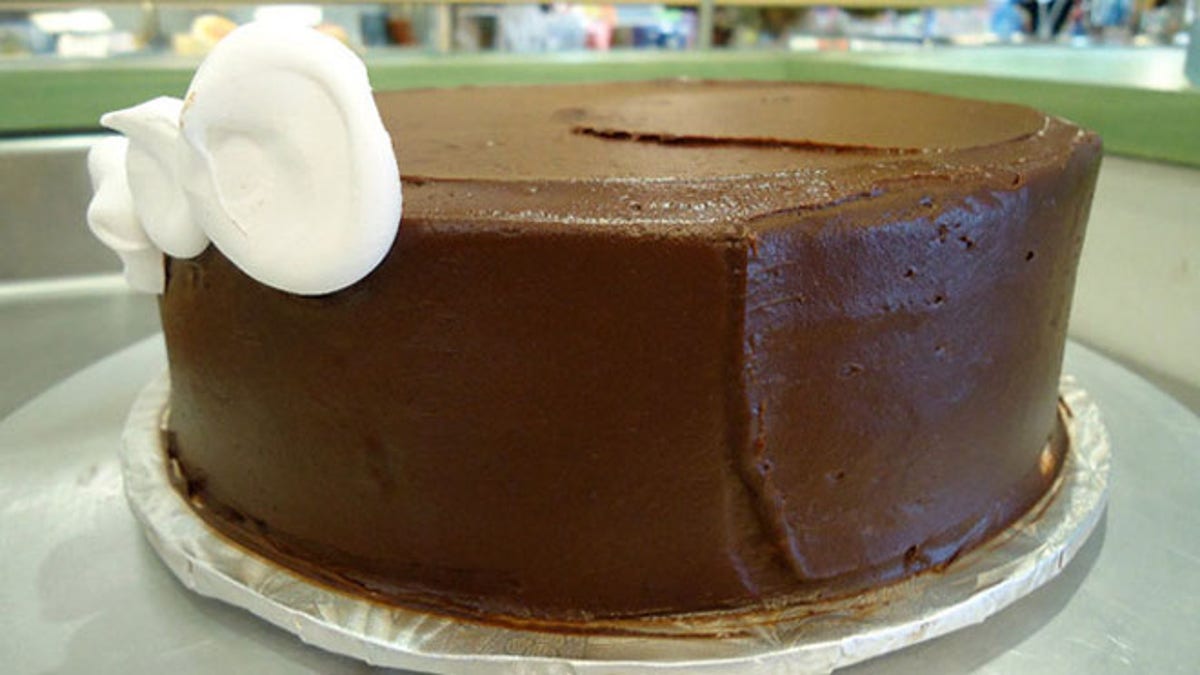 Located in the Twin Cities' Midtown Global Market, Salty Tart has been serving sweets and savories for the past five years. Chef Michelle Gayer is known for her "crack-a-roons," or coconut macaroons, which Andrew Zimmern deemed better than his mom's. The bakery also sells brioche rolls, which are filled with vanilla bean pastry cream, twice-baked ham and cheese croissants, rosemary corn cakes, and their famous Cheddar jalapeño bread. You'll find a good selection of cakes, cupcakes, cookies, seasonal pastries, and tarts — there's not much more you could ask for.
8. Amy's Bread, New York City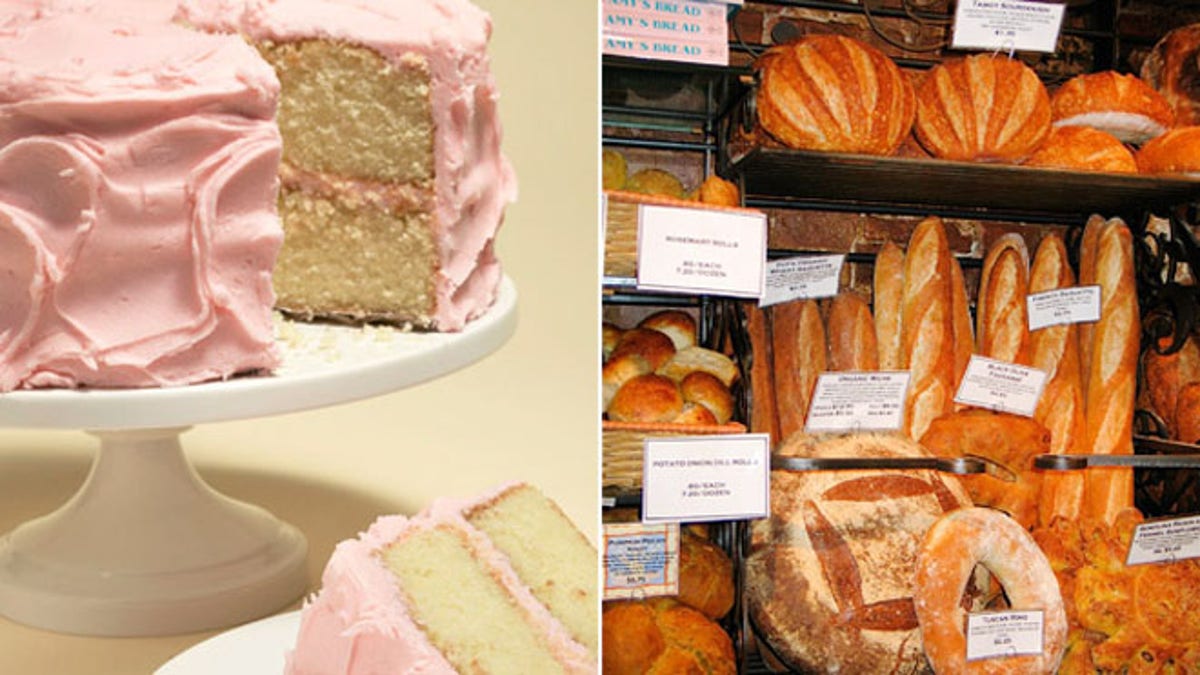 Amy's Bread, which first opened in 1992 in New York City's Hell's Kitchen, has two other locations, in Chelsea Market and the Village. The bakery delivers bread to more than 200 wholesale customers per day, but the three locations remain retail bakeries as well, giving New Yorkers a taste of handcrafted breads that are made through slow fermentation and traditional baking methods. Try the semolina with golden raisins and fennel (their signature bread), black olive twists, baguettes, and organic miche. The bakery also bakes old-fashioned layer cakes like coconut cream cake, cupcakes, cookies, biscotti, butterscotch cashew bars, oat scones, banana bran and walnut muffins, croissants, and more, satisfying both bread enthusiasts and cake lovers.
9. Porto's Bakery, Los Angeles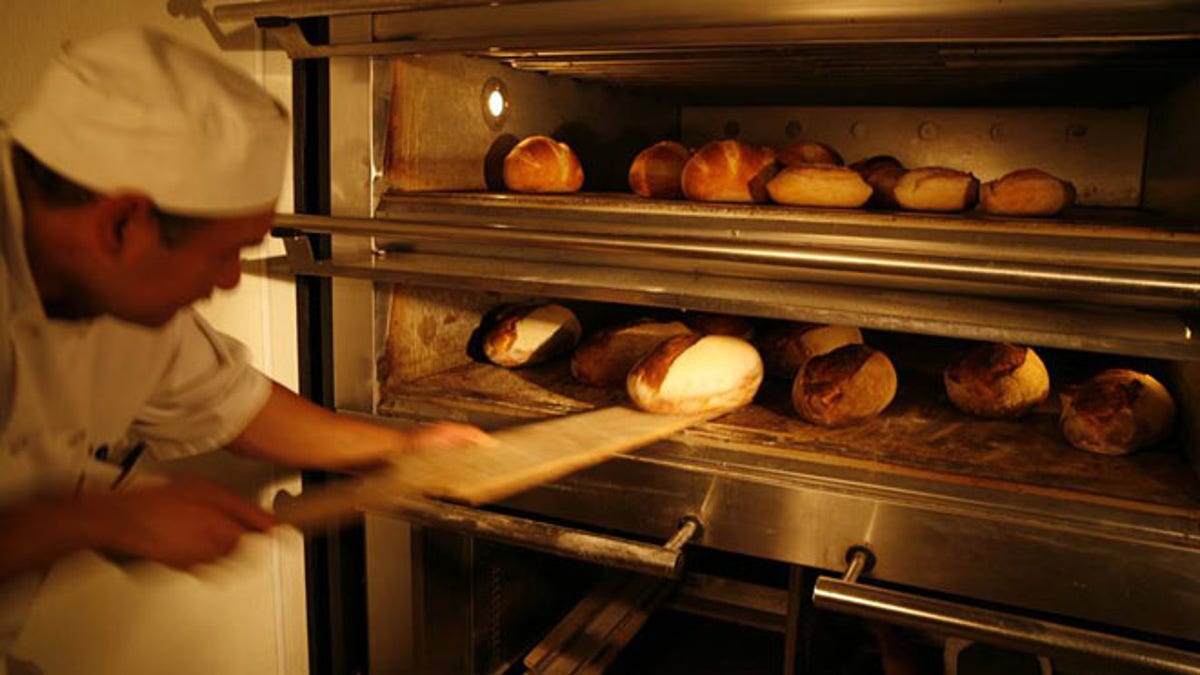 Porto's Bakery offers quality Cuban cakes as well as their popular cream cheese pastry rolls, guava and cream cheese puff pastries, and potato balls, which are fried mashed potatoes filled with seasoned ground beef. The bakery, with its wide selection of cakes, pastries, sandwiches, and breads, has been a family-owned business since 1975. In the 1990s, Porto's expanded their production selection with European-style goods, building upon the original selection of Cuban pastries. The quality and variety of their baked goods make Porto's a thriving establishment in Southern California and one of America's best bakeries.
10. Pearl Bakery, Portland, Ore.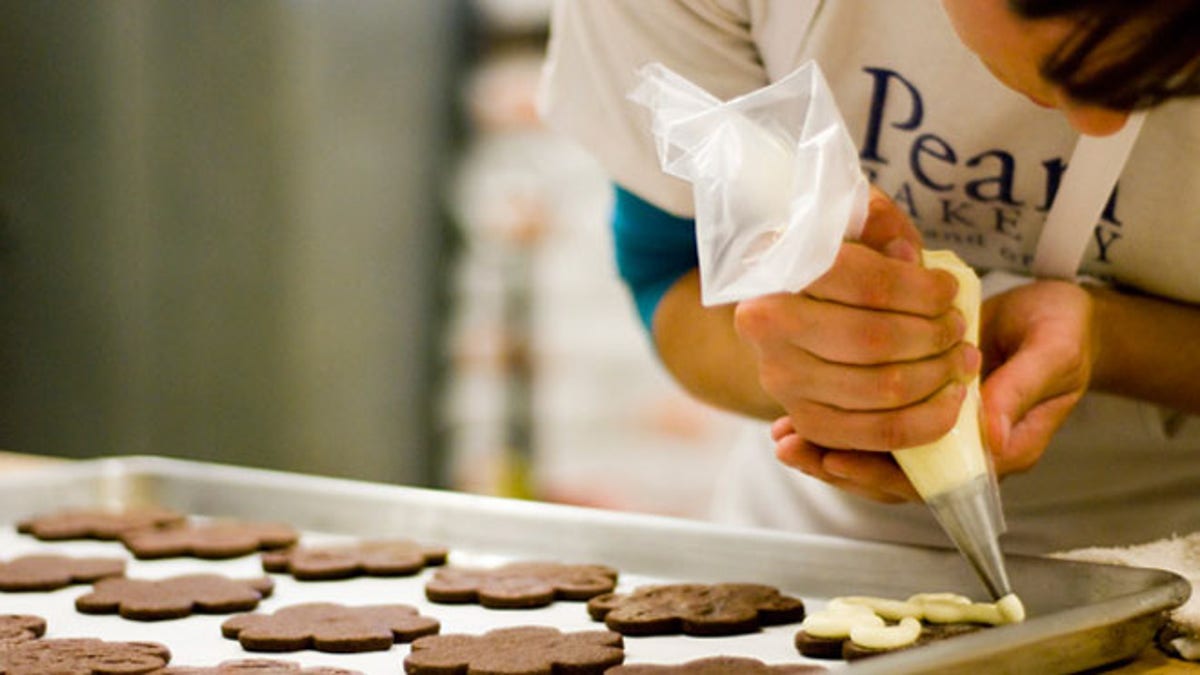 Portland's Pearl Bakery started small in 1997, but soon gained national acclaim for their breads and pastries. The bakery continues to make their baked goods by hand, using organic, local ingredients whenever possible. Pugliese, their signature bread, is holey with a chewy crust. The bakery uses several leavening methods, which is why you'll find a wide range of breads, including wheat levain, paesanao, fig anise panini, multigrain boule, batard, and Pullman loaf. Their pastry selection features breakfast items like brioche, cornmeal pound cake, Irish soda bread, and chocolate croissants, small treats ranging from snickerdoodles to Parisian macarons, and larger treats like traditional layer cakes and tarts. Pearl Bakery also sells handmade bonbons and chocolate bars made from single-origin chocolate. Quite an impressive array.
See all 50 bakeries at The Daily Meal
More from The Daily Meal
101 Best Restaurants in Latin America and the Caribbean
The Ultimate Breakfast Sausage Taste Test