The great American Italian restaurant has changed in style probably more than any other genre of restaurant over the past several decades. Even as recently as 50 years ago, the term "Italian restaurant" conjured images of red and white checkered tablecloths, carafes of middling chianti, and a red sauce-heavy menu with classics like chicken Parmigiana that were more Italian-American than authentic Italian. Then something interesting happened: people got bored, and a new breed of Italian restaurant came onto the scene, able to rival even the highest-end French dining rooms. From a neighborhood trattoria in Brooklyn to a high-end restaurant in San Francisco with a tasting menu focused on the bounty of Northern California, we rounded up the 20 best Italian restaurants in America.
So what were our classifications for an "Italian restaurant," exactly? First, we decided that restaurants that specialized in pizzawouldn't be considered, which excluded legendary establishments like Frank Pepe's, Pizzeria Bianco, and Di Fara from this list. We were also OK with restaurants that are Italian-inspired, like San Francisco's Quince. With a Caprese salad and gnudi on the menu, there's no denying that Italian cuisine is a major, and consistent, influence. A great Italian restaurant has many of the same standards that make any restaurant great: impeccable, un-snooty service; high-quality food sourced from the finest purveyors; creative-yet-classic preparation and craftsmanship; and an overall experience that leaves you happy and content in the fact that you just ate a world-class meal.
In order to assemble our ranking, we first looked at restaurants that made it to our list of the 101 Best Restaurants in America, which we release early every year. The steps we took to build that ranking were as thorough and comprehensive as possible: we recruited an illustrious panel of judges that included some of the country's top food writers, critics, and bloggers to submit their suggestions for the country's best restaurants, which we supplemented with our own choices, which included previous years' rankings as well as lauded newcomers. This list of hundreds of restaurants was then built into a survey that was sent out to our 174 panelists, who voted for their favorites. The final ranking included many Italian restaurants, and to create this list we supplemented the Italian restaurants that made it into our final list of 101 with those that came in as runners-up but are certainly still worthy of renown.
Without any further ado, we present our ranking of America's 20 best Italian restaurants.
1. Babbo, New York City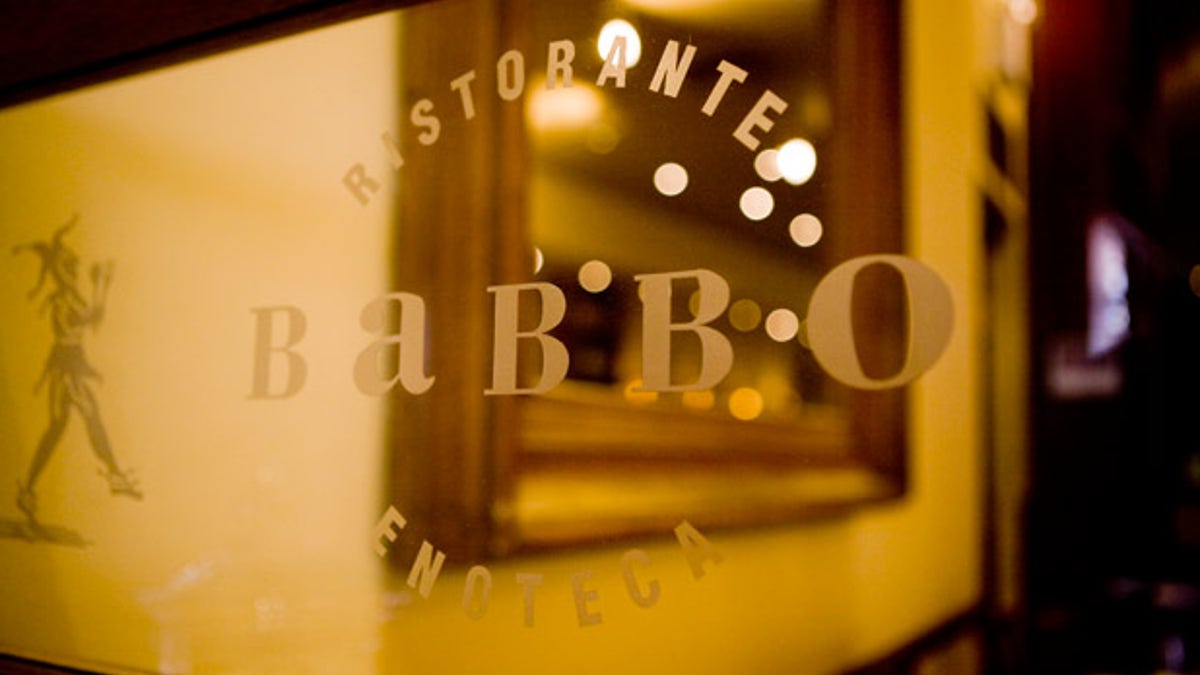 As Mario Batali continues his reign atop the American culinary landscape, his flagship restaurant, Babbo, remains a New York essential, and the best Italian restaurant in America. What can you say about this place that hasn't already been said? The pasta! That pork chop! Mario Batali is a genius! Rock music in a fine dining restaurant? Brilliant!
But there's just something about Babbo, from the always-packed bar area to the knowledgeable confidence of the wait staff, from the bright and airy upstairs to the romantic main level, from the perfectly composed plates to the groan-inducing pastas, that makes a meal at Babbo unlike any you'll have anywhere else. At this longtime darling of the critics, after almost 15 years, you're still at the mercy of the reservation gods if you want to get in (but we've had some last-minute luck by closely monitoring their Twitter feed). Buona fortuna.
2. Del Posto, New York City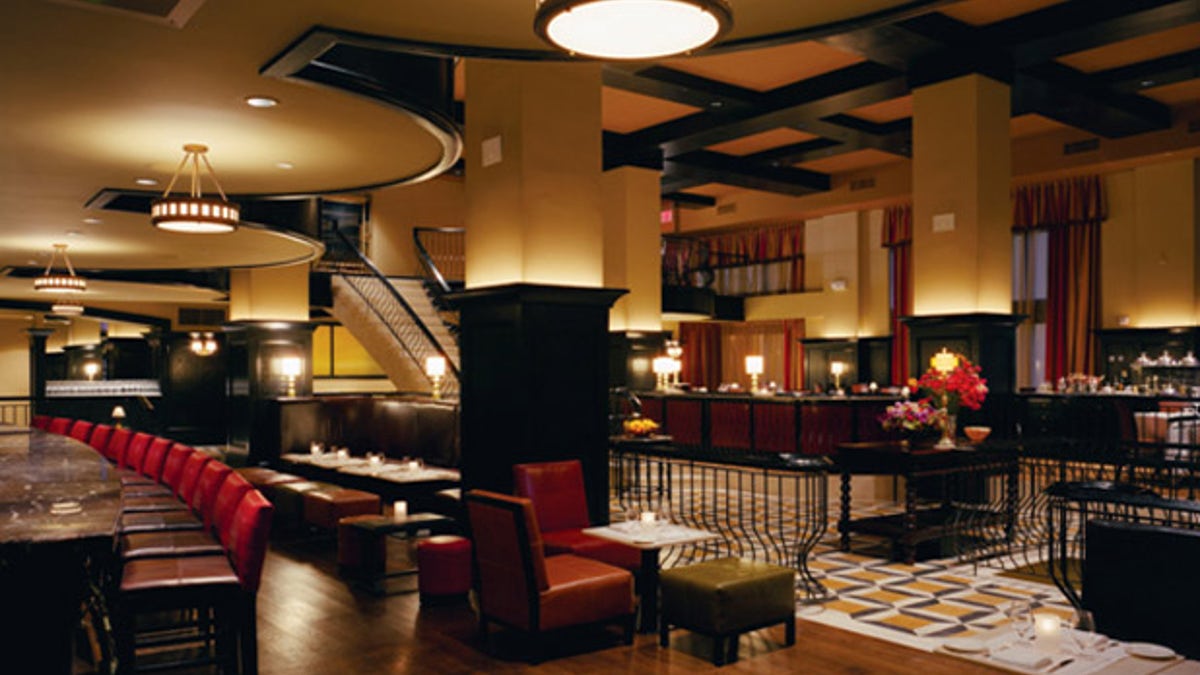 Having earned a coveted four-star rating in The New York Times (the first Italian restaurant to do so since 1974), Joe Bastianich and Mario Batali's temple of contemporary Italian fine dining ranks in a class of its own. In a space that is both luxurious and remarkably comfortable, executive chef Mark Ladner, with the help of pastry chef Brooks Headley, serves dishes that build on the classics with a true innovative spirit, and get this — they've created a database of videos showing how to make dishes at home. Specialties include "yesterday's 100-layer lasagna," native swordfish involtini with smoky cabbage and Arborio rice salad in Barolo sauce, and Sardinian lamb with Roman artichokes and saffron potatoes. And while the menu is quite expensive, their $39 prix fixe lunch menu is nothing short of a steal.
3. Osteria Mozza, Los Angeles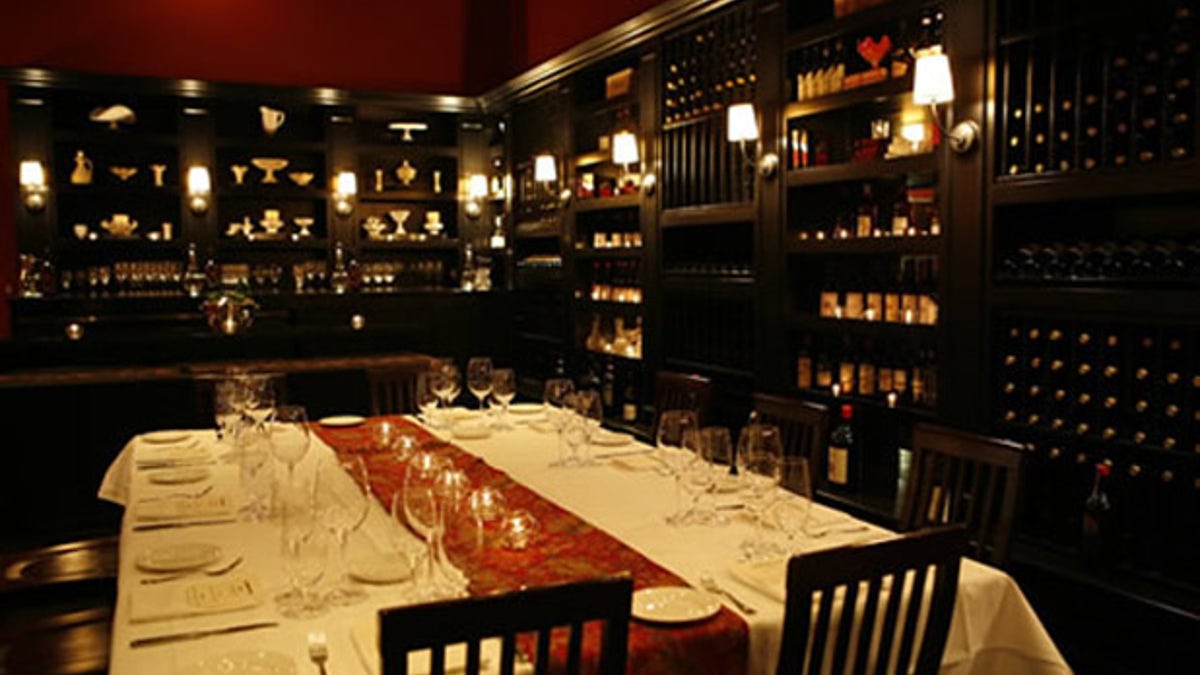 Nancy Silverton, whose La Brea Bakery changed the game for artisanal bread in America, teams up herewith New York-based Italian-food moguls Mario Batali and Joe Bastianich in this lively urban restaurant, complete with a mozzarella bar, unusual pasta (calf's brain ravioli, spaghetti with marinated white anchovies), and main dishes ranging from sea trout with lentils to sweetbreads piccata. In 2012, executive chef Matt Molina won the James Beard Award for Best Chef in the Pacific.
4. Vetri, Philadelphia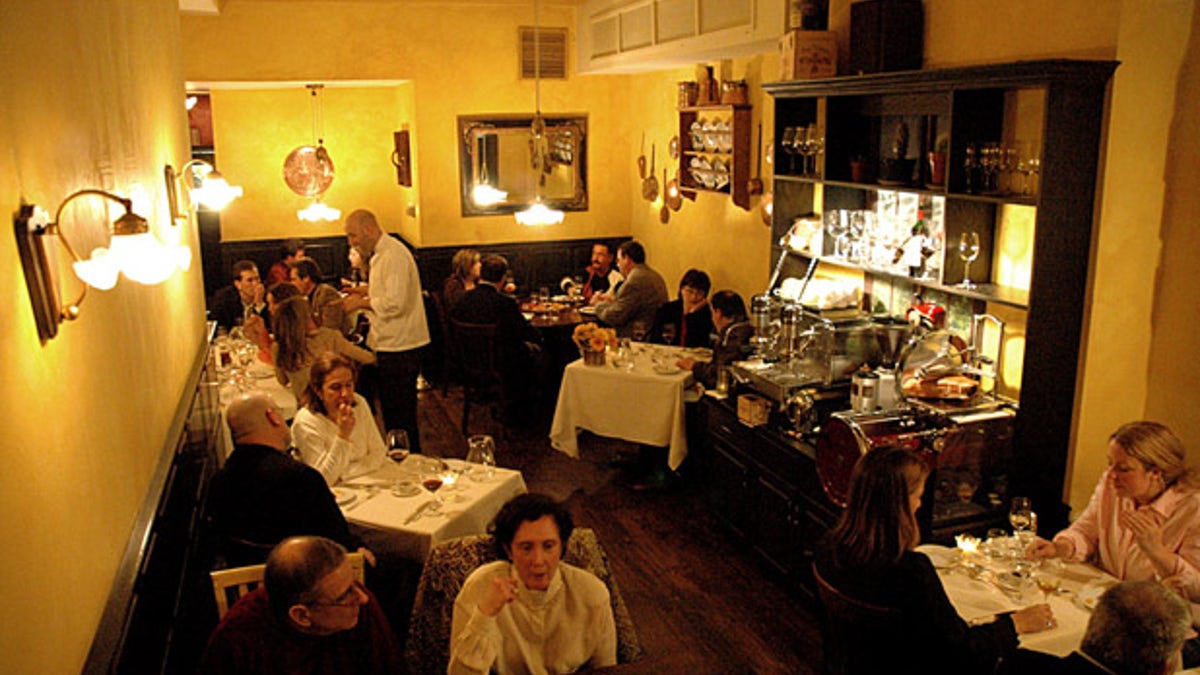 In this little jewel box of a place, chef Marc Vetri offers diners sophisticated, hand-crafted Italian and Italianate specialties (saffron malloreddus with bone marrow and fennel, almond tortellini with white truffle, roasted baby goat with stone-milled polenta) served with precision and grace. No less an authority than Mario Batali has hailed the place as "possibly the best Italian restaurant on the East Coast."
5. Il Buco Alimentari e Vineria, New York City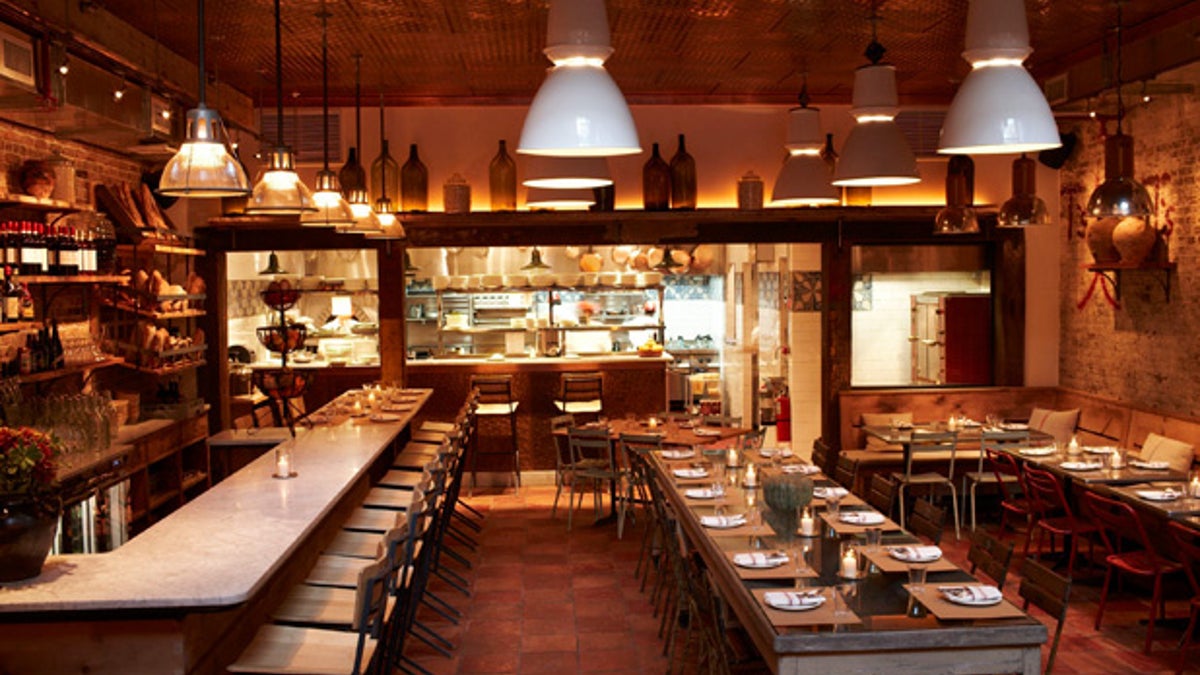 For almost 20 years, Il Buco has been one of New York City's most appealing Italian restaurants, serving unpretentious, savory food based on first-rate American and Italian ingredients. Almost two years ago, the proprietors opened a more casual sister restaurant — the name means something like "food shop and wine bar" — and it's so lively, with such vivid, hearty food, that it has all but overshadowed the original. Chef Justin Smillie, who refined his craft at Barbuto, among other places, fries baby artichokes and grills quail with the best of them, makes great pastas in-house (lasagnette with ragù Bolognese, plump Neapolitan-style schialatelli with octopus and spicy tomato sauce), and delights diners with everything from short rib and gorgonzola panini at lunchtime to razor clam ceviche with hearts of palm and spit-roasted rabbit with endive and Taggiasca olives at night.
6. Torrisi Italian Specialties, New York City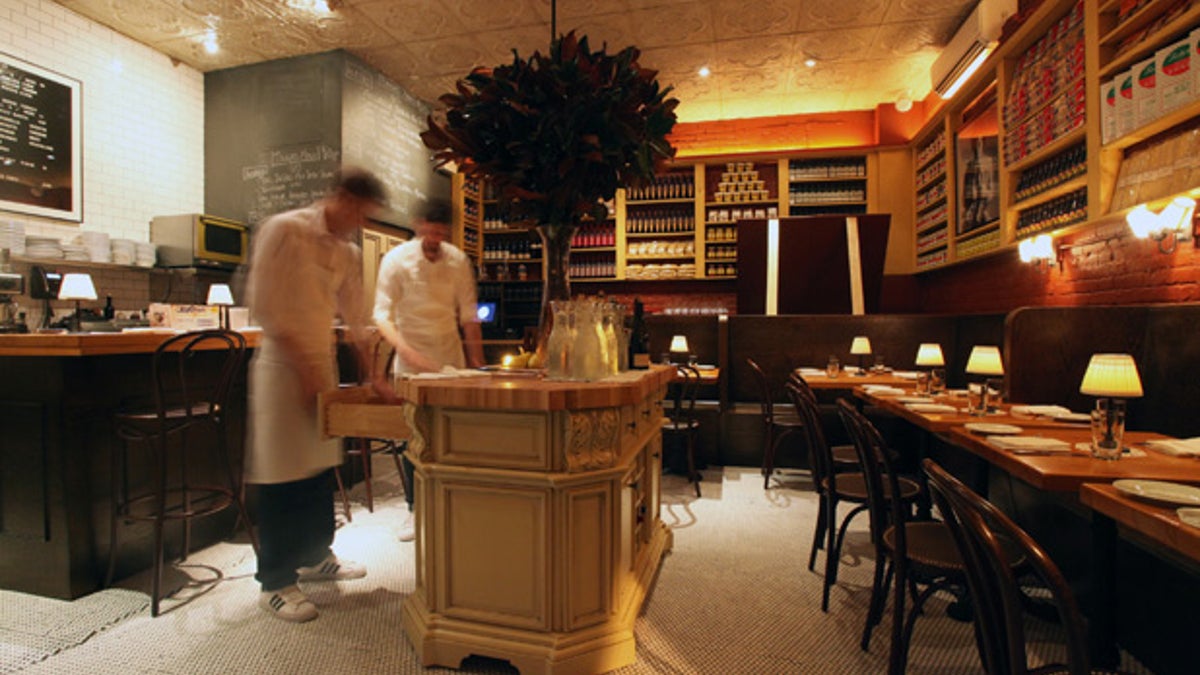 Rich Torrisi and Mario Carbone saved turkey from Thanksgiving (is theirs the best turkey sandwich in America?) and made everyone rethink New York's Little Italy (and Italian-American food in general) when they launched their shoebox of a shop on Mulberry Street in 2010. The chefs recognized the untapped potential of Italian-American cuisine, showing that with love for the genre and attention to detail, it has nothing to do with the foil baking pans filled with chicken Francese and the plates of criminally congealed Marsala sauces peddled to tourists in Little Italy. (Sheep's milk gnocchi with chestnut ragù or halibut Francese with potatoes and bergamot, anyone?) Their meteoric rise on the New York City dining scene landed them Best New Chef accolades from Food & Wine last year. The fact that their tasting menu price has gone from $45 to $75 and the issue of their potentially indelicate superimposition of the name of their newest hot spot restaurant — Carbone — over the iconic West Village Rocco sign that hung outside the previous tenant's door forever might put off some of Torrisi's original champions. And expansions like Parm (their next-door place with its more casual à la carte menu), their (now-closed) Yankee Stadium kiosk, and plans for more restaurants show a healthy dose of ambition — but hey, the food's still great and when it comes to empire-building, hey, whatsamattawiddat?
7. Spiaggia, Chicago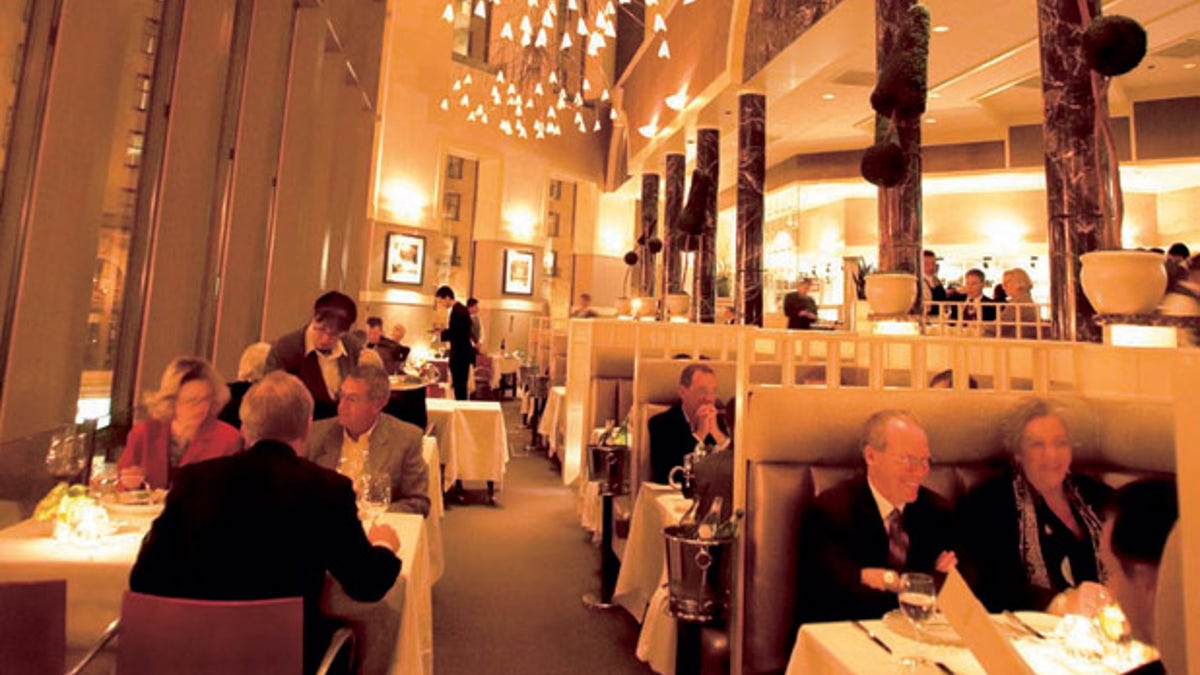 Decades before the likes of Mario Batali and Michael White brought us the most recent wave of fine Italian dining, Tony Mantuano taught Chicagoans how to enjoy refined Italian fare at Spiaggia. Taking a cue from its name, which means "beach" in Italian, the food and décor at the restaurant are inspired by the coast. Mantuano has won countless accolades for his accomplishments here, including a James Beard Award for Best Chef in the Midwest in 2005. He and the restaurant's executive chef, Sarah Grueneberg, continue to delight diners with such fare as Pugliese burrata with golden Osetra caviar and potato crisps, squid ink spaghetti with Maine lobster and toasted breadcrumbs, and wood-roasted steelhead trout with honey mussels, black garlic, butter-roasted turnips, and Meyer lemon.
8. Quince, San Francisco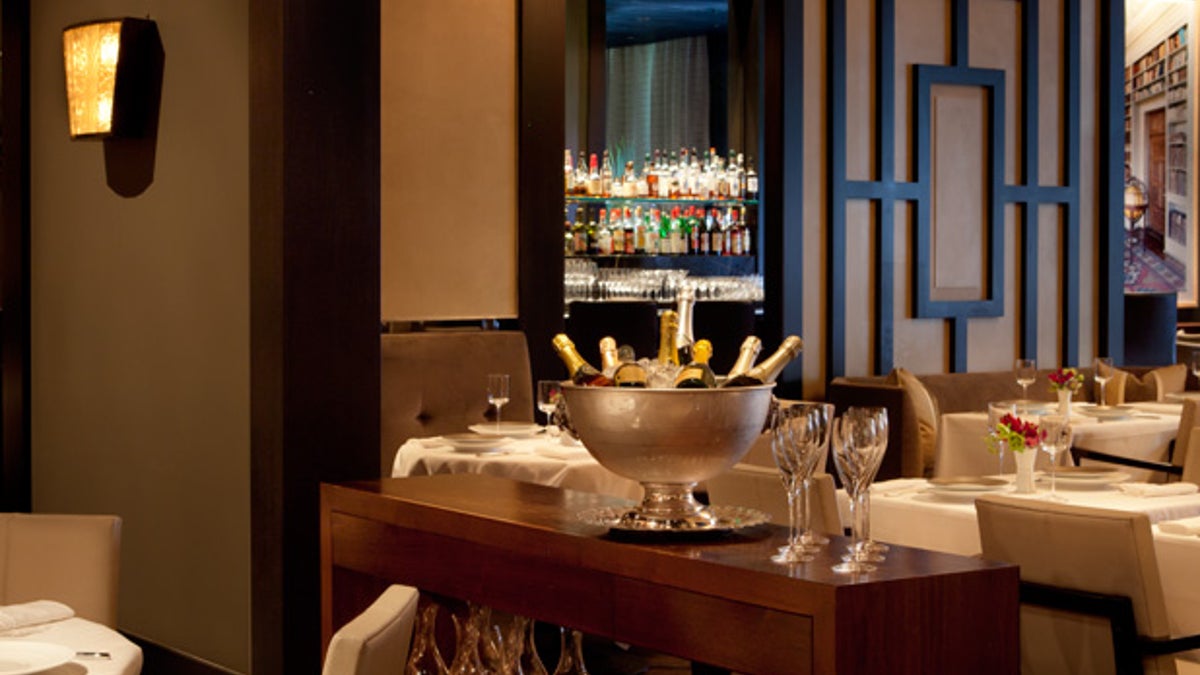 Quince offers a refined and modern Italian-inspired menu. Located in a historic building in San Francisco's Jackson Square neighborhood, the Michelin-starred restaurant is both charming and elegant. Chef and owner Michael Tusk, who won the James Beard Award for Best Chef in the Pacific in 2011, creates a dining experience rooted in his relationships with a tightly knit network of only the best Northern Californian food purveyors. Typical dishes include risotto with Dungeness crab, Brussels sprouts, and Kaffir lime, and duck for two with turnip, bergamot, and wildflower honey. The restaurant's stylish and intimate setting provides the backdrop for either a prix fixe four-course dinner or a seasonally inspired tasting menu.
9. Frasca Food & Wine, Boulder, Colo.
In the Friuli region of northeastern Italy, a frasca is a roadside farm restaurant, serving simple regional food. Frasca Food and Wine captures the spirit of these places while also championing the vast diversity of Colorado's unique culinary resources. Owners Bobby Stuckey and Lachlan Mackinnon-Patterson have created a warm and inviting space that can accommodate a casual, impromptu dinner or an evening of fine dining, and offer a unique menu that includes salumi and cheeses along with pastas like stuffed casoncelli and entrées like rabbit and veal top round with polenta and romanesco. Whatever you do, don't miss the frico caldo, a crispy pancake of potatoes, onions, and Piave cheese — a Friulian specialty.
10. Al Forno, Providence, R.I.
On South Main Street in the heart of Providence, R.I., Al Forno offers a quintessential Italian dining experience for those who can't afford the flight to Italy. Husband-and-wife owner-chefs George Germon and Johanne Killeen received the Insegna del Ristorante Italiano from the Italian government, a rare honor for Americans, attributable to their informed passion for pasta along with their invention of the grilled pizza.
See all 20 restaurants at The Daily Meal
More from The Daily Meal
101 Best Restaurants in America for 2013
9 Reasons Why You Should Take Every First Date to an Italian Restaurant