Amazon starting restaurant delivery service in major US markets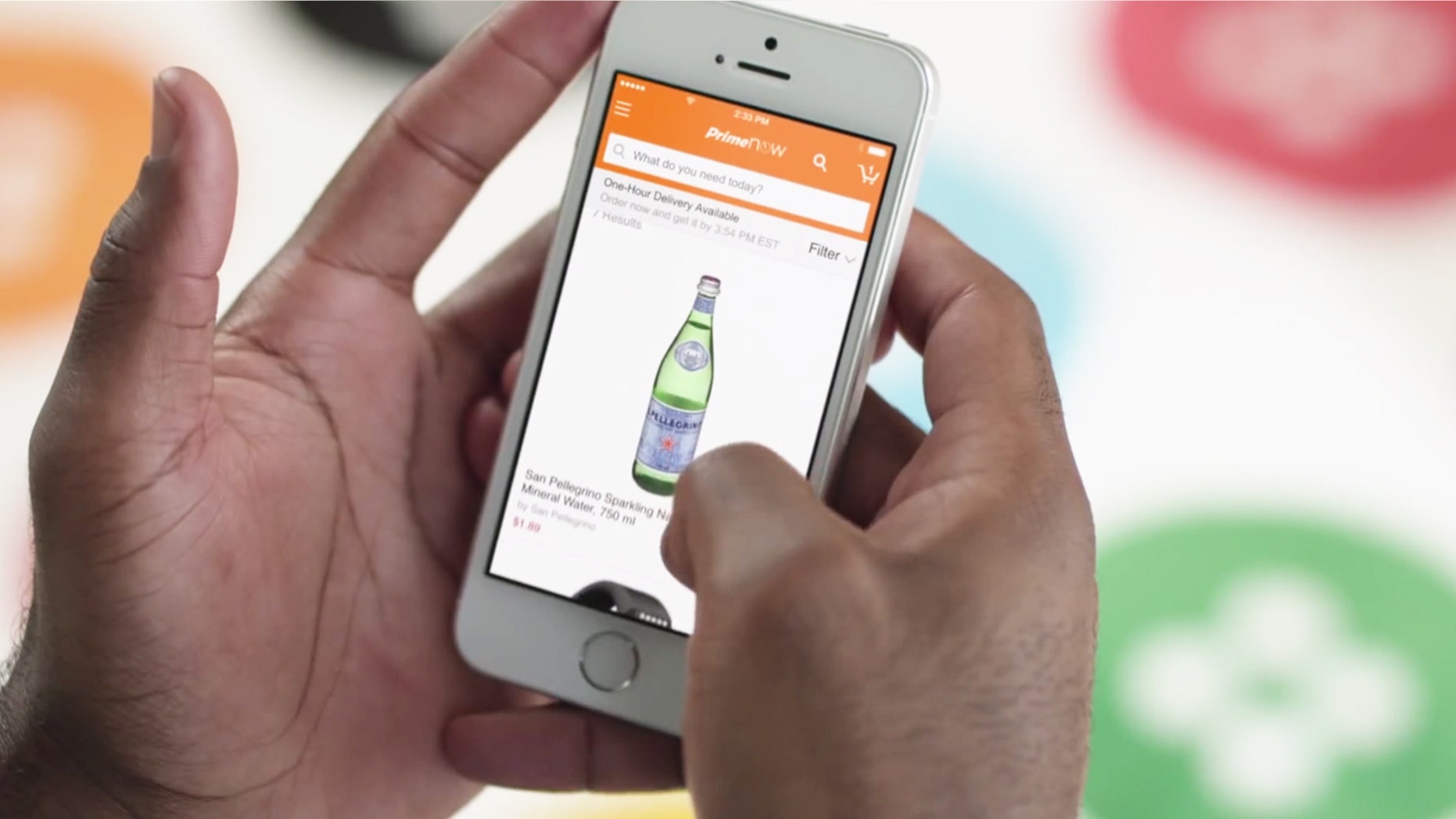 Amazon is adding restaurant delivery to its growing list of on demand services.
The company Tuesday announced that it would be expanding its Prime Now-based food delivery to 20 major metropolitan areas across the U.S.
In September, Amazon debuted the service in Seattle and many speculated that the service was just an experiment. More recently the service has been available in Portland and just yesterday L.A. was added to the roster. The company is now planning to add restaurant delivery to everywhere Prime Now—its same day ordering platform which delivers direct from local vendors-- is available.
So how does it work?
Prime Now has an annual $99 fee. It's currently available in several major U.S. cities including Atlanta, Austin, Baltimore, Chicago, Dallas, Houston, New York, Miami, Minneapolis & St. Paul, Phoenix, San Antonio, and the San Francisco Bay Area. The service boasts a free two-hour delivery window but if a customer needs something in one hour a $7.99 delivery fee applies.
According to TechCrunch, the restaurant delivery service is one more add-on to make the Amazon Prime membership a more attractive program to consumers who haven't jumped on the bandwagon.
For now, the restaurant delivery service will incur no additional charge (apart from the annual $99 sign up cost) and menu prices are not adjusted to cover delivery fees but TechCrunch says that the company will soon start charging for the service. Amazon will make a small, undisclosed profit from the service via a revenue share model with restaurants that use it.
So is Prime Now poised to take over apps like Caviar, Seamless, UberEats, Munchery and Postmates? Possibly.
Existing Prime customers will be likely to try the restaurant delivery since it's a new free perk of a service they're already forking over money for, according to Eater, but it may be too soon to tell if Amazon can gain traction with diehard Seamless users or if it can compete with the highbrow offerings of Caviar.
Angelinos can now enjoy free delivery from restaurants like Umami Burger, Baby Blues BBQ, Wokcano, Hurry Curry of Tokyo, and Feast from the East, in addition to grocery delivery from places like Sprouts Farmers Market, Bristol Farms, Erewhon Organic Grocer and 99 Ranch Market.