Amanda Seyfried not happy with Chuck E. Cheese's 'mom-friendly' commercial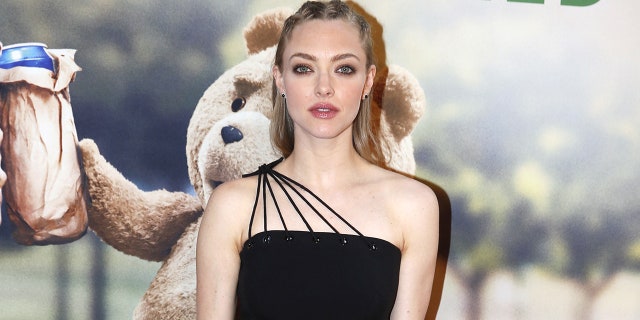 Amanda Seyfried probably won't be bringing her newborn daughter to Chuck E. Cheese's anytime soon.
Seyfried, the star of such films as "Mamma Mia!" and "Ted 2," took to Twitter on Sunday afternoon to voice her distaste for the family entertainment center's "More Mom Friendly" commercial, which depicts a group of moms as being overly obsessed with stereotypical "mom" niceties, like jewelry and pedicures.
MOM PARTNERS WITH CHUCK E. CHEESE'S TO PROMOTE CLEANER PLAY AREAS
"Oy," tweeted Seyfried in response to the ad, following it up with a hashtag reading "#slighlyoffensivecommercial."
The ad — which originally aired in 2015, according to iSpot.tv — shows a group of mothers participating in a focus group at their local Chuck E. Cheese. The moderator then asks, "How do we make Chuck E. Cheese more 'mom-friendly'?"
The mothers' respond by asking for "better pizza" that's a little more "thin and crispy" than Chuck's traditional fare. The women also offer additional suggestions such as "desserts for grown-ups" and "free wifi."
FOLLOW US ON FACEBOOK FOR MORE FOX LIFESTYLE NEWS
After making their first few reasonable suggestions, the moms in the commercial get a little carried away, asking for things like pedicures, the ability to exchange "tickets to buy jewelry," and "rom-coms" playing on the big-screen TVs.
Seyfried didn't specify why, exactly, she was offended by the commercial, but it's likely that she took umbrage with the latter half, which depicted the mothers as exhibiting stereotypical "mom" behavior, and being overly obsessed with superficial things.
A few of Seyfried's followers seemed to be equally surprised by the ad, echoing her "oy" sentiments on Twitter with comments like "sigh" and "wow!"
Seyfried and her husband Thomas Sadoski welcomed their first child, a baby girl, on March 24, 2017.