All-day breakfast: Not all McDonald's franchise owners are lovin' it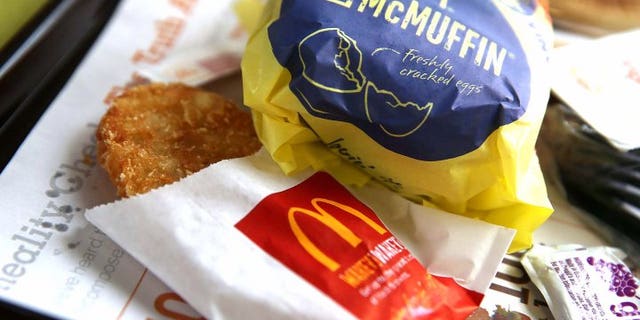 Just 10 days after a nationwide rollout, some McDonald's franchise owners are expressing frustration over the new all-day breakfast menu that has left kitchens in disarray and customers confused.
Mark Kalinowski, a restaurant industry analyst for financial firm Nomura Holdings, conducted a nationwide survey of 29 McDonald's franchisees, who collectively own about 226 locations.
FoxNews.com obtained a copy of the report and found most franchise owners had mixed feelings about rollout so far, with many saying they felt unprepared for the Oct. 6 launch.
"All Day Breakfast is expensive and difficult to execute," the survey quotes one franchisee saying, but added that "The customers want it."
Some owners say creating regular menu and all-day breakfast items at the same time creates problems due to limited grill space. In addition, customers are confused because the breakfast items offered on the all-day menu vary by location.
Another wrote in the survey that the all-day breakfast "just compounded the production problems, all having a negative impact on service."
Yet, many expressed hope that the new menu will boost revenue, which was its goal. Earlier this year, franchise owners that own around 90 percent of its 14,350 domestic restaurants voted to approve the all-day breakfast.
Overall, the median response of franchise owners surveyed expected sales to rise by 1.5 percent during the final quarter of 2015, and a up a full percentage point over the next 12 months.
Several franchise owners were even positive about the all-day breakfast, with one saying that it "went smoothly" and another acknowledging that it's "good for the customer base."
Much of the criticism in the survey is directed at the lack of guidance from corporate, a situation which has been brewing for months. One franchisee called the direction from headquarters "erratic, distorted and disorganized."
"It [all-day breakfast] is another gimmick from the corporate 'geniuses' in Oak Brook. The company just keeps adding stress and complexity on the backs of its Owner/Operators and teams," a franchise owner told Kalinowski.
In recent months, franchise owners have been at odds with corporate headquarters over frequent menu changes—including axing eight menu items then revamping its value offerings.
Speaking to Fox Business Network Friday, former franchise-owner Kathryn Slater-Carter--who did not have her franchise renewed by McDonald's and was not part of the all-day breakfast rollout-- said the new menu is likely to compound larger problems between franchisees and Oak Brook.
"It costs more money and their discounting is lowering our prices," said Slate-Carter. "We are getting fewer dollars in and in the franchise system… the dollars off the top go to the franchisor. So they make the money and then we are left with what's left to pay our bills and pay our crew."
Slater-Carter added that McDonald's restaurant owners told her they were worried about potential food safety issues including the "cross contamination with raw beef and raw eggs."
McDonald's headquarters is optimistic about the new food options, saying in a release to FBN: "We're hearing from customers and the overwhelming majority of our 3,100 franchisees that All Day Breakfast is a hit! In fact since the launch McDonald's has reached its highest brand score in two years according to YouGov BrandIndex. Most eggs-cellent news!"