After mounting complaints, McDonald's to replace old McFlurry machines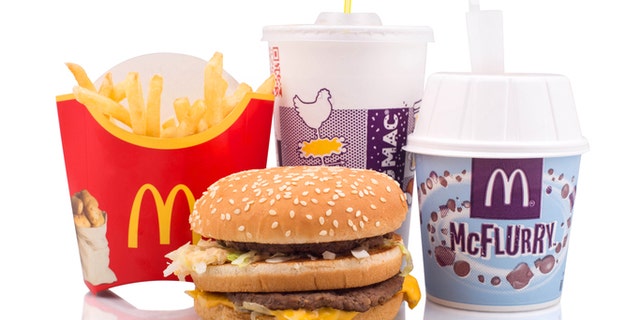 What's worse than a melting ice cream cone on a hot summer day? Getting no ice cream at all.
McDonald's customer complaints have been heard loud and clear.
Amid an ongoing social media outcry over the perennially out-of-order ice cream machines, the fast-food chain has announced plans to introduce new and improved frozen treat making technology.
According to the Wall Street Journal, the new machines will require less downtime to clean and can dispense more flavors than the ones currently in use. They'll also have fewer parts and will be easier to maintain.
The new machines are already in use in some foreign locations and will soon be introduced at stores in the U.S. and in Europe.
The decision to switch up the ice cream makers follows a series of social media posts and inquiries where dismayed diners complained about the reasons why the machines seemed to be down or out of use, particularly later at night.
But the chain says it requires its machines to undergo a daily automated heat cleaning cycle that lasts up to four hours. That cycle is often triggered later at night during non-peak hours. The lengthy cleaning time often means that employees would start the process during hours of operation.
FOLLOW US ON FACEBOOK FOR MORE FOX LIFESTYLE NEWS
"We regularly service our soft-serve equipment during off-peak hours," a spokesperson told the Journal in January. "Customers who come in during that time may encounter a longer wait time or soft-serve dessert unavailability."
But the elusiveness of the McFlurry, McDonald's signature frozen dessert with soft-serve ice cream with M&M's or Oreo cookies, and other ice cream selections, hasn't been lost on fans of Mickey D's.
The introduction of the new ice-cream makers comes amid the fast-food chain's attempt to revive sluggish sales by refocusing on loyal customers.