A Chick-fil-A food truck is coming to Houston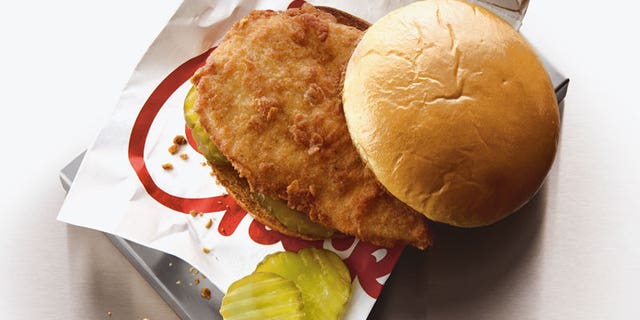 A Chick-fil-A food truck is rolling into Houston this month.
On Dec. 15, franchisee Jesse Chaluh will start operating Texas' first Chick-fil-A truck offering a limited menu of waffle fries, sweet tea, lemonade, a couple cold entrees and, of course, the chain's Original Chicken Sandwich and the Spicy Chicken Sandwich.
Demand for the fried chicken chain is high in Houston. There are already 74 Chick-fil-A restaurants in the Houston metro area, which includes the of country's two busiest locations.
WHY CHICK-FIL-A IS AMERICA'S FAVORITE FAST FOOD CHAIN
"We're still looking into where food trucks can go in Houston,"Chaluh, who operates several Chick-fil-A restaurants and stands, told The Houston Chronicle.
"We worked with a food-truck manufacturer who understands our rigorous food safety and quality standards. In fact, we're in the process of going through safety and health inspections now."
It's not the first time the chicken chain has branched out into the mobile food business. In 2012 a Chick-fil-A truck starting serving Washington, D.C. with a limited menu of chicken sandwiches, nuggets, fries and drinks.
The chain has also been experimenting with lower-calorie, lower-fat items and smartphone ordering. In July, Chick-fil-A starting serving a leaner grilled chicken and egg white breakfast sandwich.
CHICK-FIL-A MENU CHANGES HAVE SOME FANS CLUCKING MAD
They've also been testing quinoa bowls.
In June, the chain released its first mobile app-- Chick-fil-A One-- which allows customers to order and pay ahead of pickup. Chick-fil-A One also allows users to earn free food based purchase history and order frequency.
When it first rolled out, One briefly became the number one most downloaded free app in the iTunes Store.