9 gifts for major meat lovers in your life
It may have been rough few months for bacon and sausage lovers with the scathing World Health Organization report about cancer-causing meats. But that doesn't mean true meat lovers will stop craving something to satisfy their inner carnivore.
If you're looking to wow the meat-loving person on your list, check out these edible gifts and cooking tools that will take anyone's meat game to the next level.
From artisanal bacon to barbecue tools, these are the best gifts for people who just love meat.
1. A trip to Camp Bacon.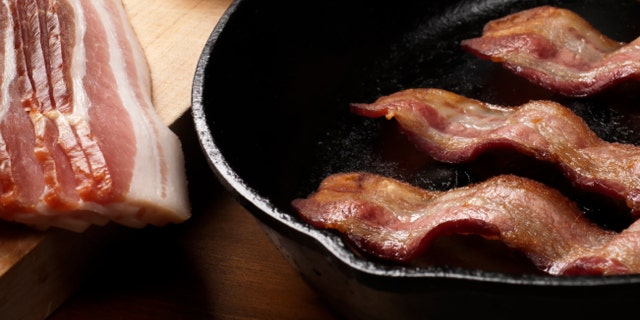 Treat the pork lover in your life to a fun-filled weekend of all things bacon. Zingerman's annual Camp Bacon in Ann Arbor, Mich. includes bacon-making classes, gourmet dinners, chef talks and of course endless tastings of prosciutto, ham, and all types of cured pork. Your ticket fee also goes towards a great cause. Camp Bacon is a fundraiser for two non-profits: The Southern Foodways Alliance and the 4H Club of Washtenaw County.
When: June 1 - June 5, 2016
Price: $150 per person
2. Basket of exotic meat jerkys.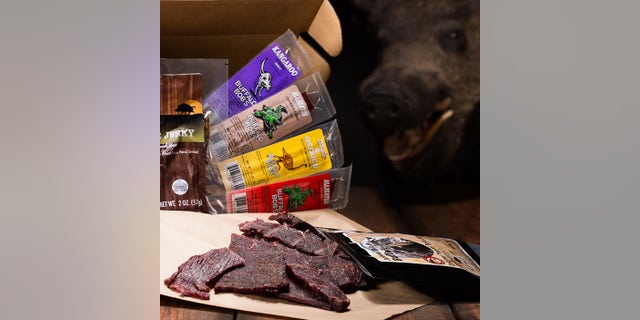 If your meat lover is an expert on beef and pork, expand his or her horizons with an Exotic Jerkygram from Man Crates. The curated basket includes buffalo jerky, wild boar, alligator jerky strips, kangaroo jerky and a delectable ostrich blend. 4oz Buffalo Trapper Style Jerky
3. Wagyu holiday steak sampler.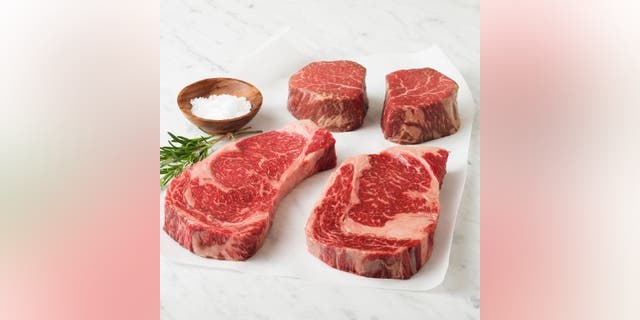 This gift is only recommended for homecooks who know how to cook a piece of meat-- or can hire a private chef to do it for them. This decadent gift set from Goldbely features two 100 percent Fullblood Wagyu Filet Mignon Steaks that are are velvety smooth and melt in your mouth and two 100 percent Fullblood Wagyu Ribeye Steaks bursting with beefy goodness. Steaks are overnighted raw in vacuum-sealed packaging to preserve peak flavor and moisture and sealed with dry ice.
4. Outdoor smoker set.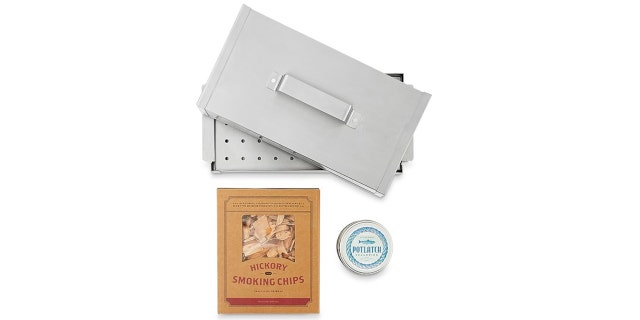 Gas grillers may not have to go through the fuss of setting up the charcoal-- but many barbecue lovers miss that signature smoky taste. Use this kit to impart the smoky flavor of charcoal and smoked wood to any meats cooked on a gas grill. The kit comes with a smoker box, premium hickory chips and William-Sonoma's popular Potlatch Seasoning to add another layer of savory flavor.
5. The ultimate chili cookbook.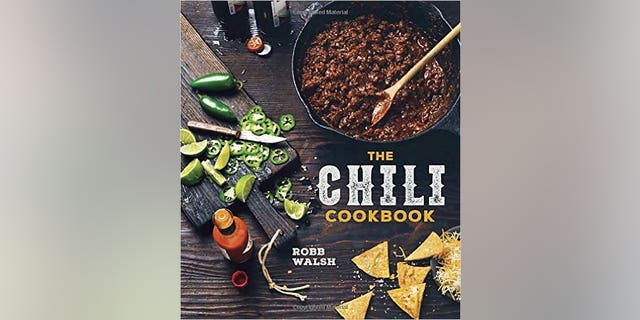 Robb Walsh's "The Chili Cookbook" is the ultimate recipe book for one of America's meatiest comfort foods. Whether you like it slathered over tamales, poured over hot dogs, ladled over spaghetti in Cincinnati, or served over Fritos-- chili is one of the greatest ways to enjoy a variety of savory meats. From beef, venison, pork, chicken, fish (and yes even a few vegetarian dishes), these hearty recipes are perfect to get you through the winter.
In addition to new recipes, Walsh provides a fascinating history of this quintessential American dish.
Price: $18.99 (also available on Kindle for $11.99)

6. A high-tech sous vide machine.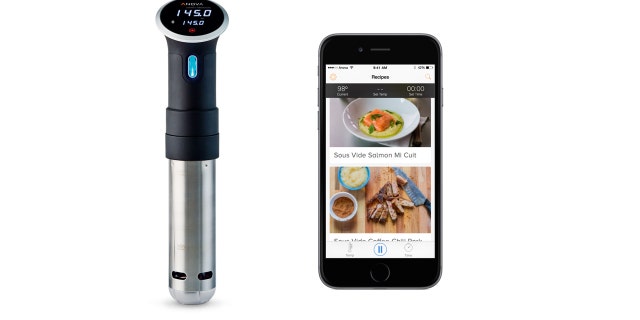 This sophisticated cooking method was once relegated to only the most elite of restaurants. But now more affordable sous vide devices-- that are easy to have-- have hit the market. Anova's model features an adjustable clamp that fits many different pots and it's lightweight. This truly futuristic device also connects to the internet meaning you can monitor your dish via your phone from Anova's mobile app-- which also comes preloaded with handy videos and recipes.
7. Meat-of-the-Month Club from Murray's Cheese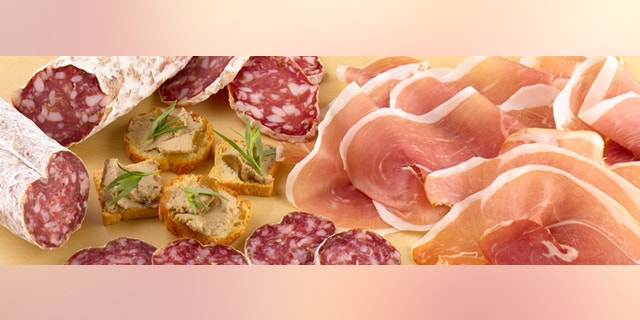 It's meatiest gift that keeps on giving. Imagine custom charcuterie delivered right to your loved one's door every month. The recipient will receive some of Murray's finest offerings including cooked and cured hams, whole meats, salamis, terrines and even pates. The speciality shop will include flavor notes for each selection.

Price: 4 months for $225; 6 months for $325; 1 year for $625
8. Jerky covered in gold.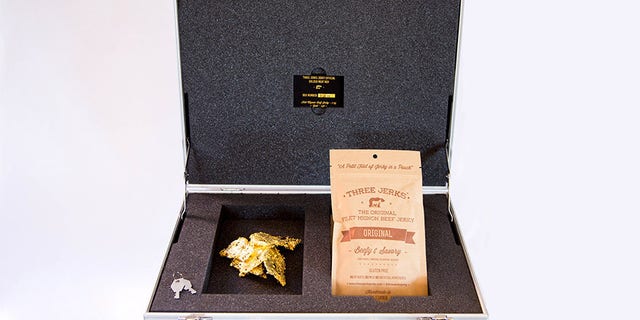 The Golden Meat Box from Three Jerks Jerky's features 2 oz of their original flavor, completely covered in pure edible 24 karat gold. The kit also comes with one bag of the company's other flavors all made from filet mignon (Original, Memphis BBQ, Chipotle Adobo, Hamburger and Maple Bourbon Churro). The gold meat may be just for show, but it's definitely one way to impress the super spoiled meat lover in your life.
9. Personalized steak knife set.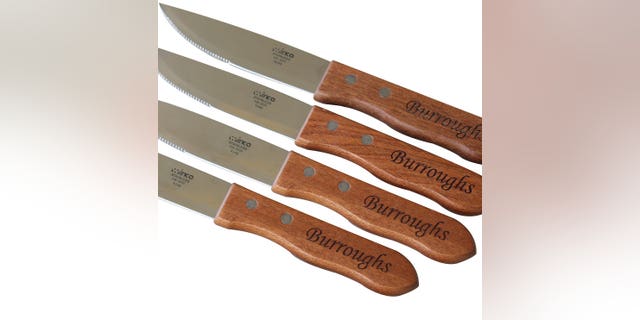 What better way to enjoy a gourmet meat feast than with a knife bearing your name? Treat your favorite carnivore to a customized set of steak knives. Whether you add a first name, last name, a pet nickname or some other creative moniker, the unique gesture is sure to be appreciated each time they enjoy a juicy steak.