We've been busying ourselves with Easter prep these past few weeks, from searching for the prettiest decorated eggs, the best egg cups, and the perfect deviled egg recipe to hunting for the best basket treats around.Amid the talk of eggs and chocolate bunnies, we've neglected a huge Easter icon — the jelly bean. Ah, yes, the sweet, sour, and sometimes insanely sugary bite-sized candies that fill your dessert bars and party favor bags and are often the "treasure" in your plastic Easter eggs.
With flavors like buttered popcorn, piña colada, toasted marshmallow, tutti-frutti, and others, you can imagine how bright a scene just one bowl of jelly beans creates. However, some flavors aren't so stellar — who can forget Harry Potter's famous Bertie Bott's Every Flavour Beans, a brand that's now owned by Jelly Belly and whose flavors consist of vomit, booger, earwax, sausage, and rotten egg as well as a few other delectable options.
Technically a dragée — a sweet that has a hard outer shell — a jelly bean, though delicious, can be used for just more than satisfying your sweet tooth fix. They can sit atop cakes, decorate tables, and sometimes, just sometimes, pose as jewelry.
While we can't force you to actually eat them, we can urge you to step into spring with us and use the colorful confections to create a fun and inviting atmosphere.
Take a nod from some of these creative and original ways to use jelly beans in your Easter and spring party planning.
1. A Floral Arrangement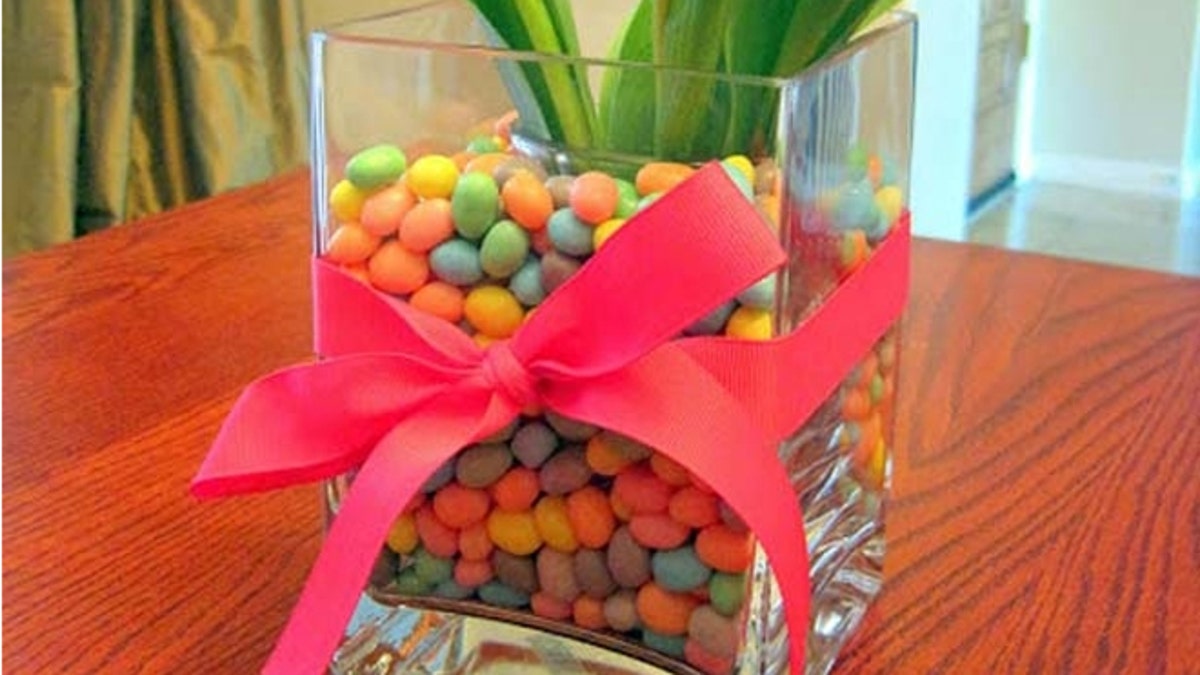 While flower arrangements already bring color to a tablescape, adding jelly beans into the vase for a punchy pop as A Little Bite of Life did can only help.
2. Candle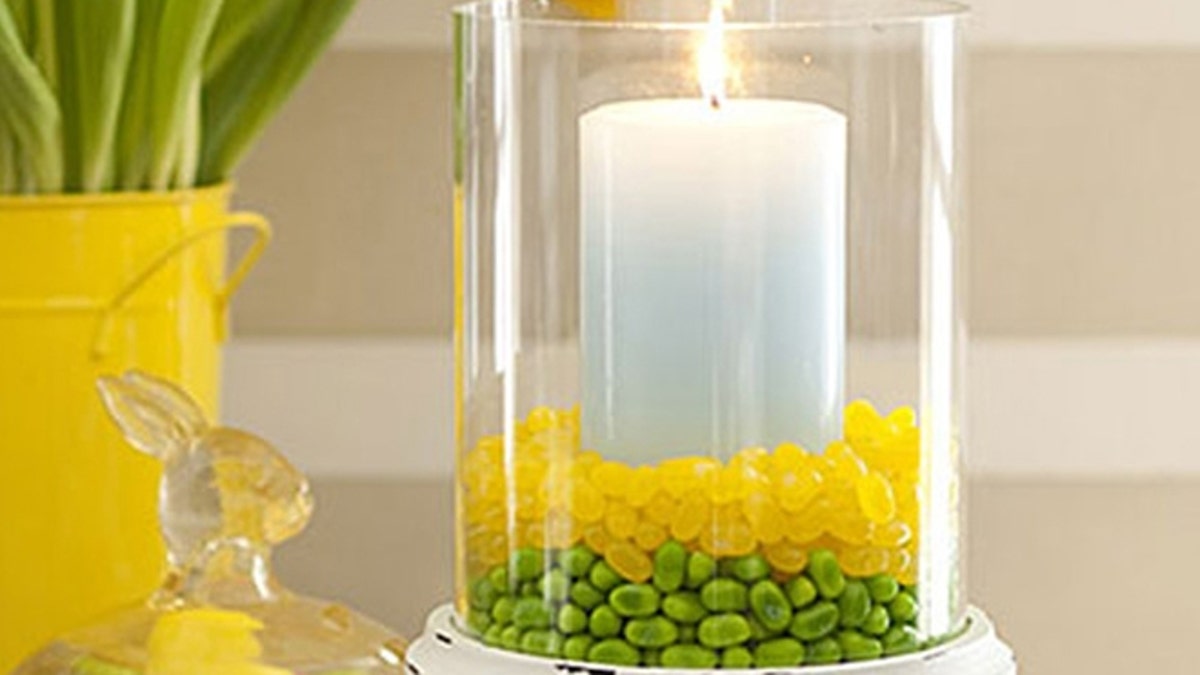 Easy, affordable, and totally DIY, this project has you add jelly beans to any vase and stick a votive candle in the center to create a spring tablescape.
3. Monogram Wreath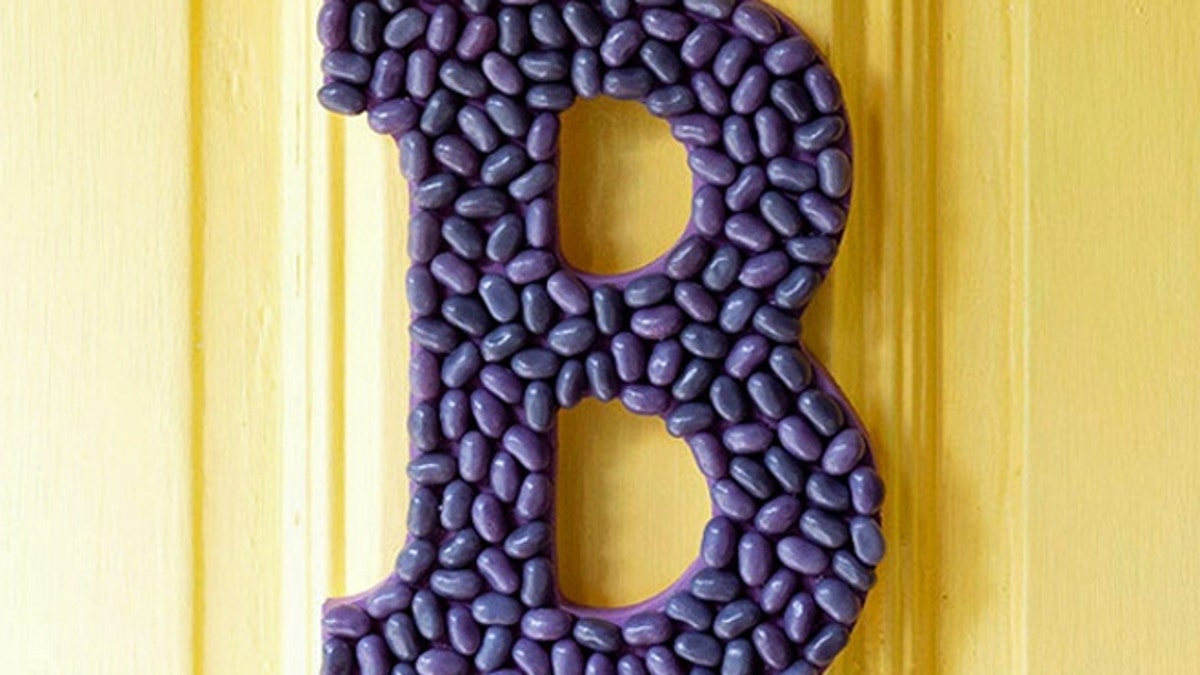 Welcome your visitors with this festive and seasonal hanging monogram. Place it on your door to assure guests of where the party is.
4. Bunny-Tastic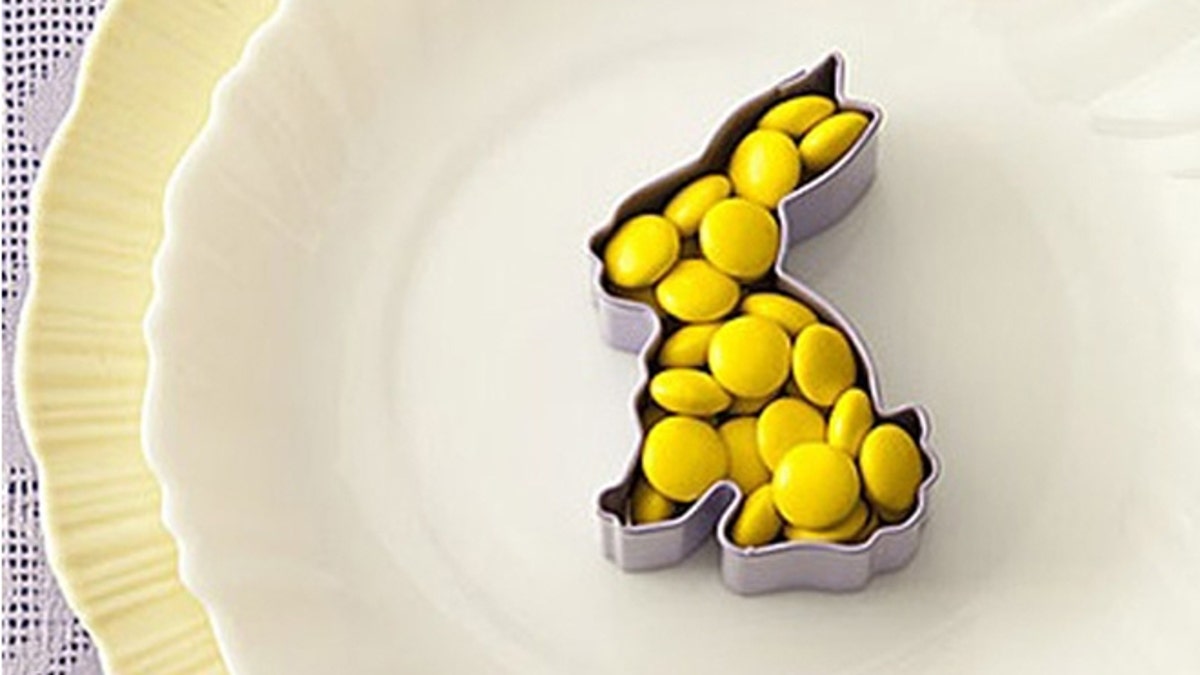 Fill a spring-themed cookie cutter with an arrangement of the same shade atop a place setting and your visitors will appreciate the festive surprise.
5. Topiary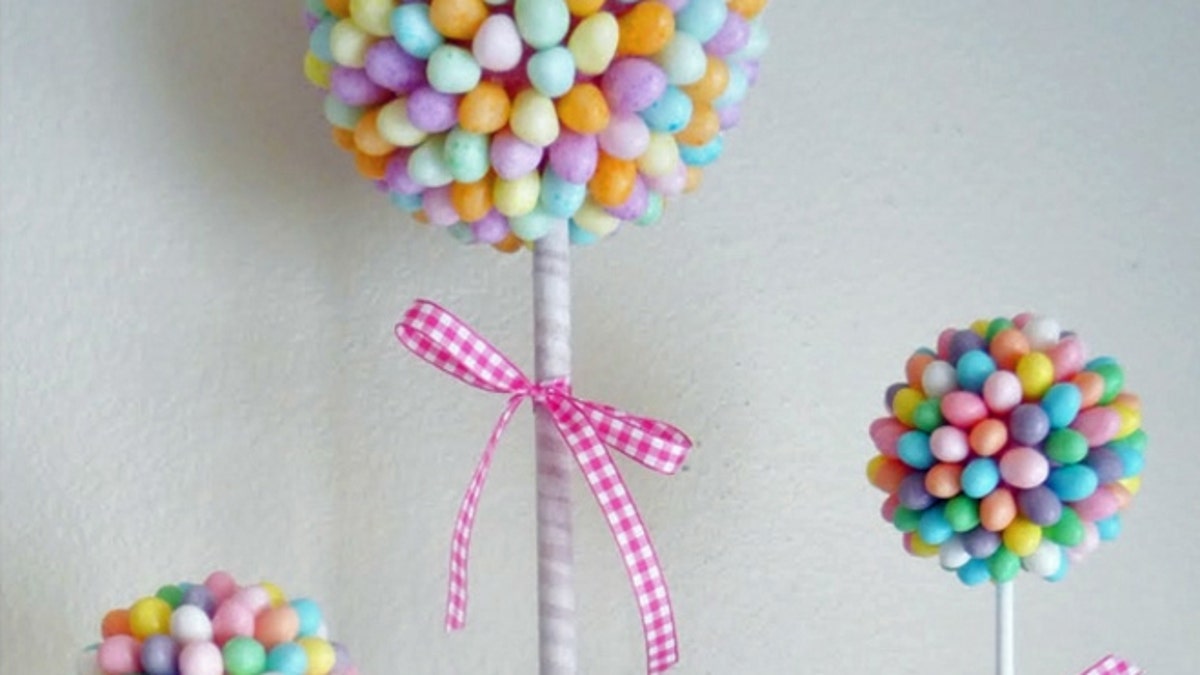 Add a bit of height to your Easter table with these jelly bean trees.
6. Flower Cupcakes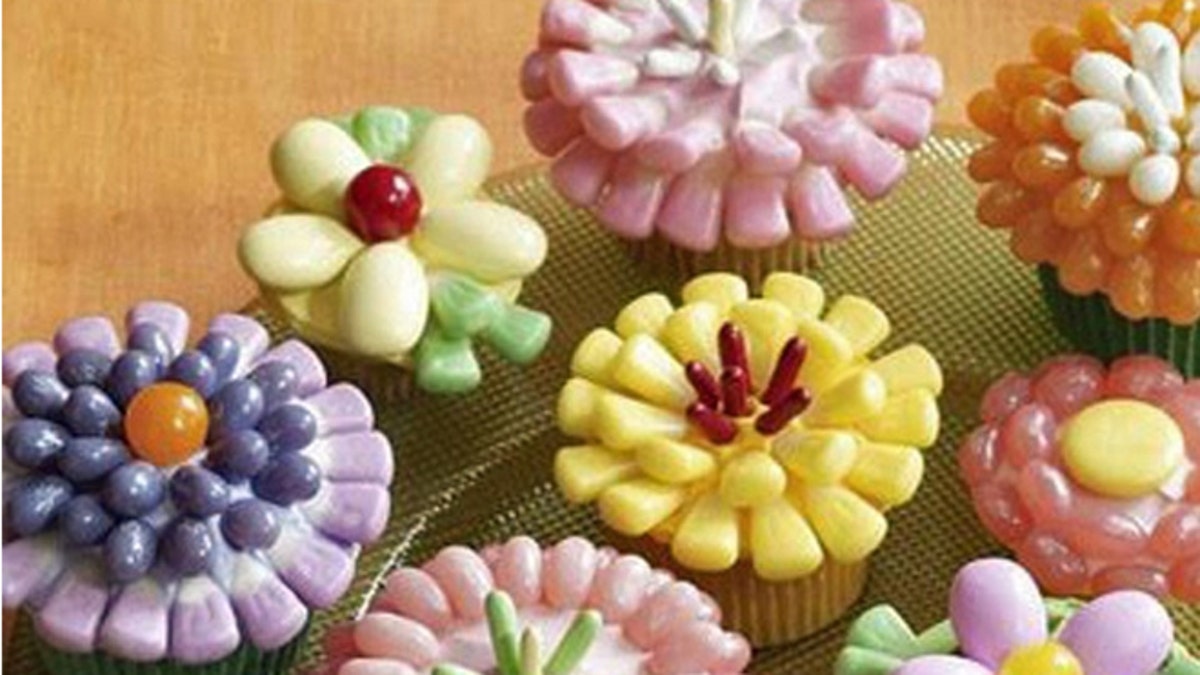 Flower power is all the rage at From Passion to Purpose. Create different buds atop cupcakes for a festive kick to your dessert selection.
7. Dessert Bar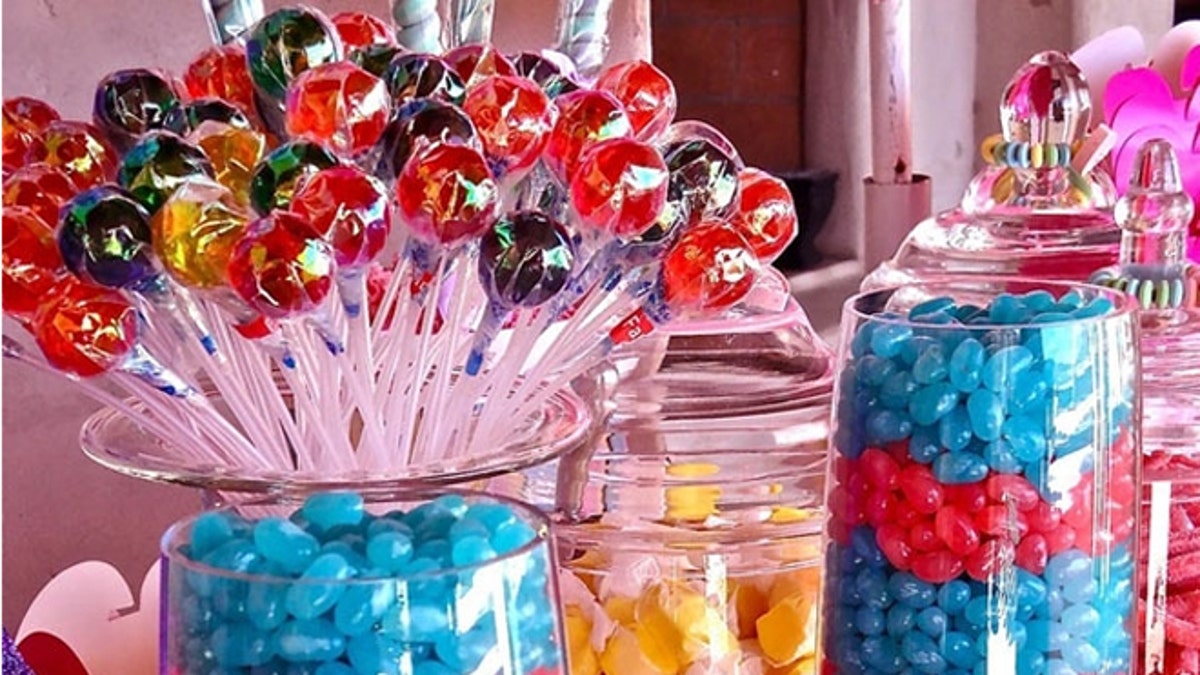 As you know, we're huge fans of dessert bars. Fill different-sized glasses with a variety of jelly beans on your table to display treats like cake pops, rock candy, lollipops, and other sweets with a burst of bright color.
8. Ice Cream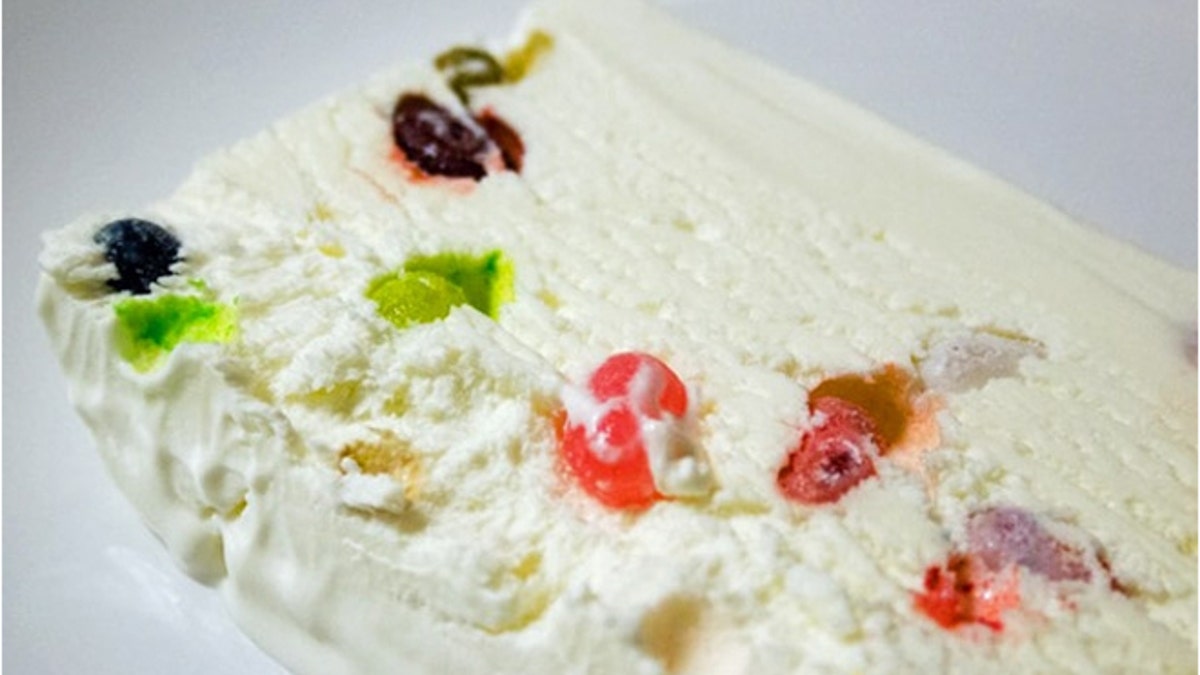 Who would have thought the sweet bites would make for a great ice cream mix-in? Try your hand at this no-churn, no-machine recipe from Kavey Eats.
9. Jelly Bean Cookies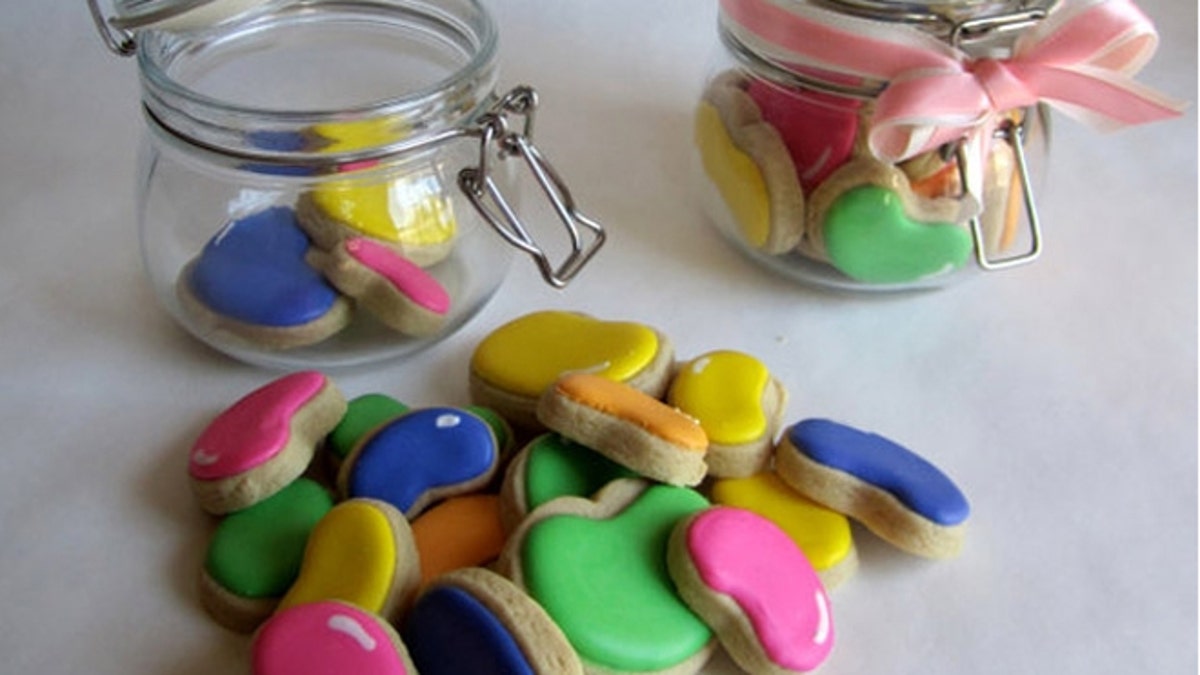 Modeled after jelly beans, these bite-sized cookies from Last Course Bakery still pack the same pizzazz as the real stuff.
See more creative uses for jelly beans at The Daily Meal
More from The Daily Meal
Most Drool Worthy Decadent Oreo Desserts
15 Awesome Renditions on the Grilled Cheese Sandwich