7 unique American summer food festivals
Move aside, rib fests and ice cream socials. Whether you're biting into garlic ice cream or slipping down a ketchup slide, here are some of the wildest and oddest summer food festivals in America.
1. Hamburger Fest, Seymour, Wis.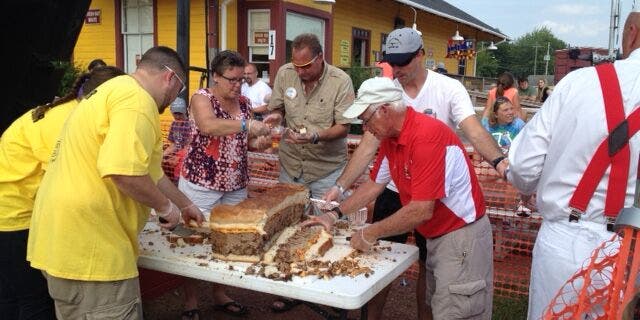 This festival draws burger fans to Northern Wisconsin every summer – it's on Saturday, Aug. 8, this year – and the setting is spot-on: It's believed that the hamburger was born here in 1885, when Charles Nagreen pressed a meatball into a bun. Since there's only one item on the menu, one of the main events relates to toppings: the Krazy Ketchup slide, a slip-and-slide filled with ketchup, at 4:30 p.m. But if getting all red and sticky isn't for you, there's also a hamburger-eating contest (serving pieces from a 190-pound hamburger), the World's Largest Hamburger Parade, a car show, a Bun Run race, live music and a hot-air balloon ascension.
2. Yarmouth Clam Festival, Yarmouth, Maine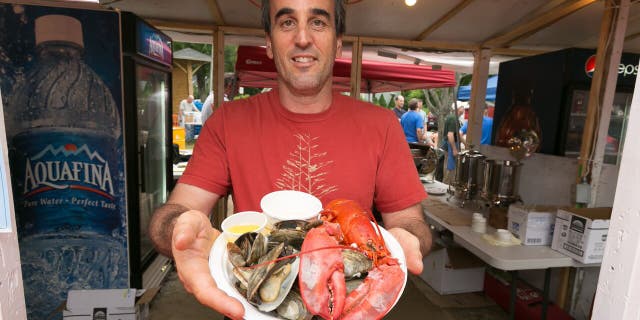 This 50th annual celebration of the region's clams, held on July 17-19, begins on Friday night with a parade that features marching bands and antique cars. There's a fine-arts show on Saturday, as well as a 5-mile running race, live music (including the Portland Symphony Orchestra at night), fireworks and a "pink elephant" sale of used items – but the main event is the clam-shucking contest at 11 a.m. Sunday's lineup includes a clam-cooking demo. And for three days, there's plenty of good eating, too.
3. Sauerkraut Weekend, Phelps, N.Y.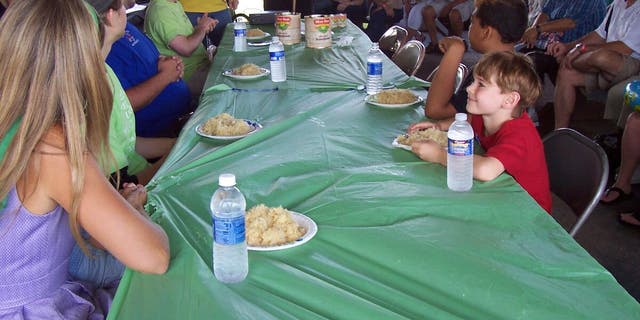 This small town between Syracuse and Rochester is packing a lot of events into the weekend of July 31-Aug. 2, and they're all dedicated to one thing: sauerkraut. They include two eating contests (hot dog with kraut and all varieties of sauerkraut), cabbage bowling, a cabbage-head decorating contest and a parade that features a kitschy kraut-cake float. Other activities include Arts in the Park (a crafts show), 5K and 20K road races, a Mustang-focused car show, and browsing the vendors in the Marketplace and food areas.
4. LA Street Food Fest, Los Angeles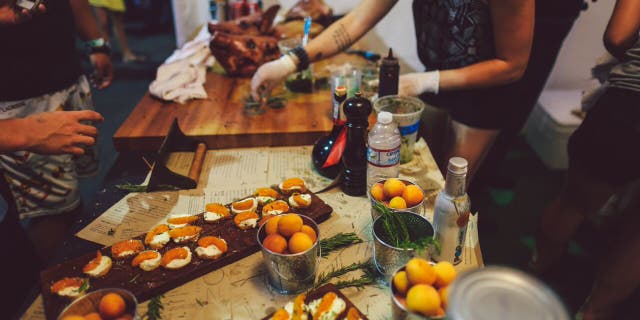 Held from 3 p.m. to 8 p.m. at the Rose Bowl in Pasadena on July 11, this festival offers a taste of L.A.'s best eateries, including Faith & Flower, Crepe'n'Around, MicheMobil, Bling Bling Dumpling, Poke 2 Go, Diablo Taco and Greenspan's Grilled Cheese. Thumping to the tune of local DJs, visitors can also take in all the craft beer, cocktails, wine and tequila on hand. An iced-coffee lounge and a Donut Lounge provide a sugar-and-java jolt before you hit the road. The fest's Ice Cream Social features a handful of ice cream producers, including the wildly popular Salt & Straw (among its offbeat concoctions: a Roy Choi-designed flavor with marshmallow fluff, boiled-peanut ice cream and cold-brewed Stumptown coffee).
5. National Lentil Festival, Pullman, Wash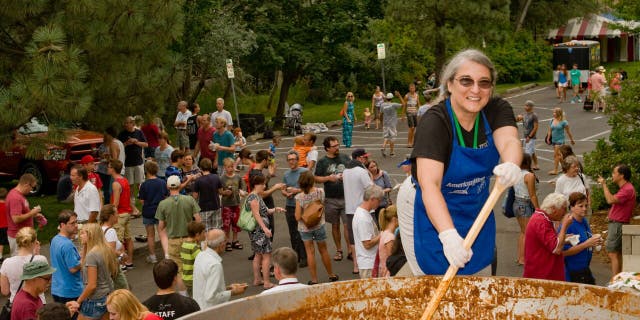 The spotlight is on – what else? – lentils at the 27th annual National Lentil Festival (Aug. 21-22), because 20 percent of the country's lentils are grown in the Palouse region of southeastern Washington. Enjoy free lentil chili, a lentil cook-off, live cooking demonstrations, live music on four stages, games for kids (including lentil crafts), and local microbrews and wine poured in a garden setting. The local Lion's Club serves a Lentil Pancake Breakfast, and a parade snakes through downtown Pullman after the Tase T. Lentil 5K Fun Run.
6. Gilroy Garlic Festival, Gilroy, Calif.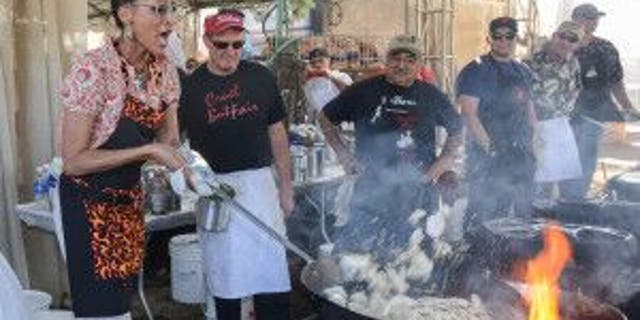 This small town just south of San Jose claims the stinkiest crop in the U.S. The July 24-26 festival celebrates the versatility of garlic, offering garlic fries, garlic bread, garlic ice cream and garlic bulbs cooked over an open flame. There's a Garlic Cook-Off (eight chefs compete for a cash prize), Garlic Showdown (hosted by Daphne Oz from "The Chew"), wine and sangria by the glass, arts and crafts vendors and activities for kids and teens. Foodies won't want to stray far from Gourmet Alley, where they can buy garlic fried bananas, garlic seasonings and sauces, garlic-sauteed mussels, garlic braids, dried garlic and garlic gator on a stick. And keep your eyes peeled for Miss Gilroy Garlic Queen Bridget Brown, who was named in May.
7. Mattoon Bagelfest, Mattoon, Ill.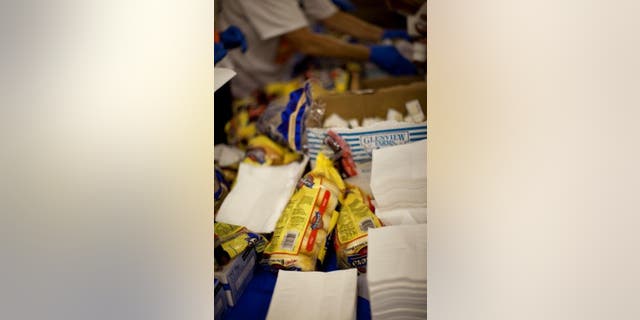 Who knew a bagel could evoke such a frenzy? Mattoon – home to a Lender's Bagels plant three hours south of Chicago – holds its annual festival July 14-18. This year's Bagelfest kicks off on a Tuesday with the 2015 Miss Bagelfest Pageant and Bagel Baby Contest, followed over the next few days by a carnival, bingo, beer tent and live music. On Saturday, the festival's last day, there will be a parade, the 5K "Run for the Bagel" and the Bagel Bow-Wow (where dogs are judged by their appearance, tricks, how much they resemble their owners and best bagel costume).