Who doesn't love a good bowl of cereal? Whether you like it crunchy or soggy, with or without milk-- or for breakfast, lunch, or dinner-- cereal is still a staple in many Americans' pantries.
To help celebrate National Cereal Day, here are seven things you never knew about some of your favorite cereals:

1. This is America's favorite cereal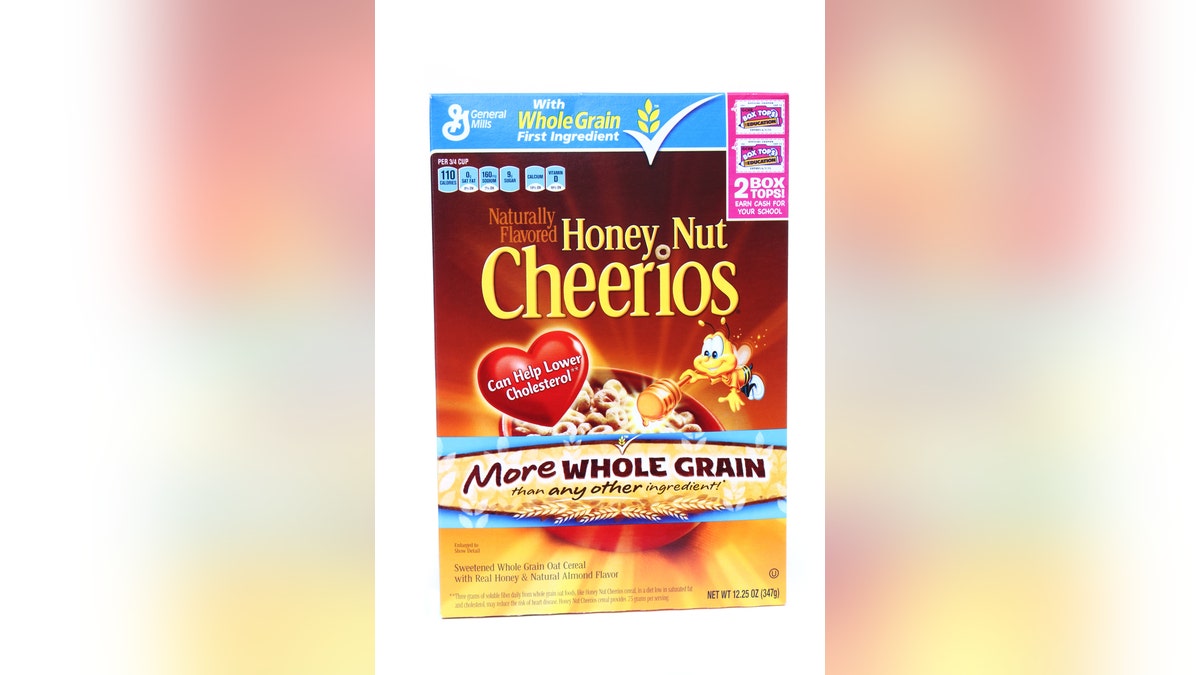 Honey Nut Cheerios has been America's best selling cereal for seven years. Originally called "Cheerioats", they were first introduced in 1941. More than 145 million boxes of Honey Nut Cheerios, nearly 160 million pounds, were sold last year, according to General Mills.
2. Franken Berry once caused pink poop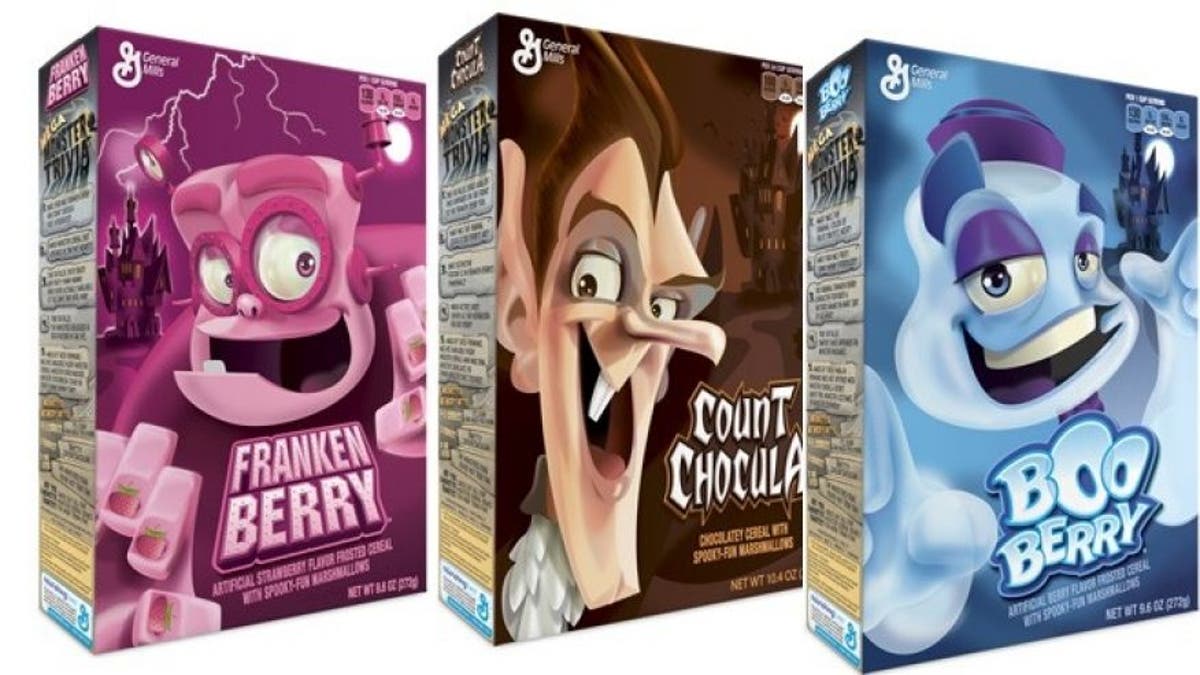 This Halloween cereal favorite once caused people to poop pink. In 1971, hundreds of mothers hospitalized their children for fecal testing, fearing internal bleeding in their kids. That same year, General Mills first released their classic monster cereals Count Chocula and Franken Berry.
The cereal had been colored using "Food, Drug and Cosmetics" (FD & C) Red No. 2 and No. 3., which can't be broken down or fully absorbed by the body. A study conducted by researchers from the School of Medicine at the University of Maryland Baltimore in 1972 fully explained the mysterious "Franken Berry Stool" incident. Thankfully, no other symptoms accompanied the pink poop.
3. Lucky Charms marshmallows are called "Marbits"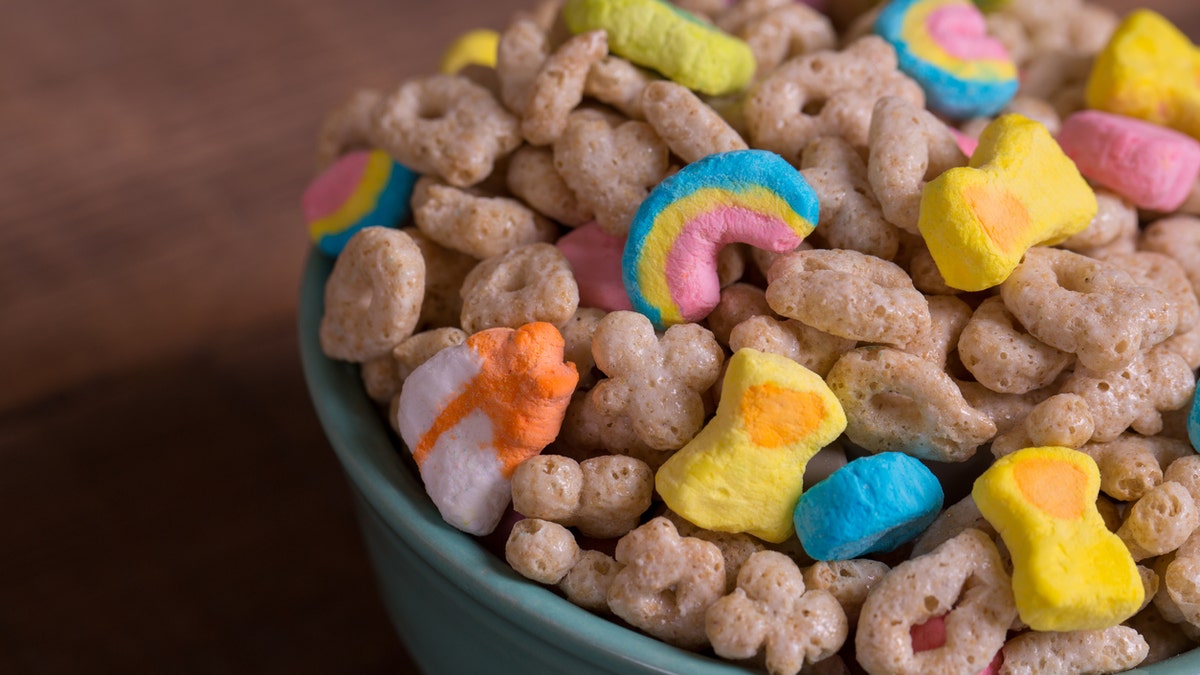 Although most just call him Lucky, the Lucky Charms' Leprechaun's full name is "L.C. Leprechaun." John Holahan, a product developer for General Mills, created the cereal after experimenting with Cheerios and tiny pieces of Circus Peanuts candy he chopped up.
Of all the original "marbits"-- slang for the tiny marshallow bits-- the pink heart is the only shape that remains in the box today.
4. Who knew there was once a fourth Rice Krispies mascot? Snap! Crackle! Pop! and Pow!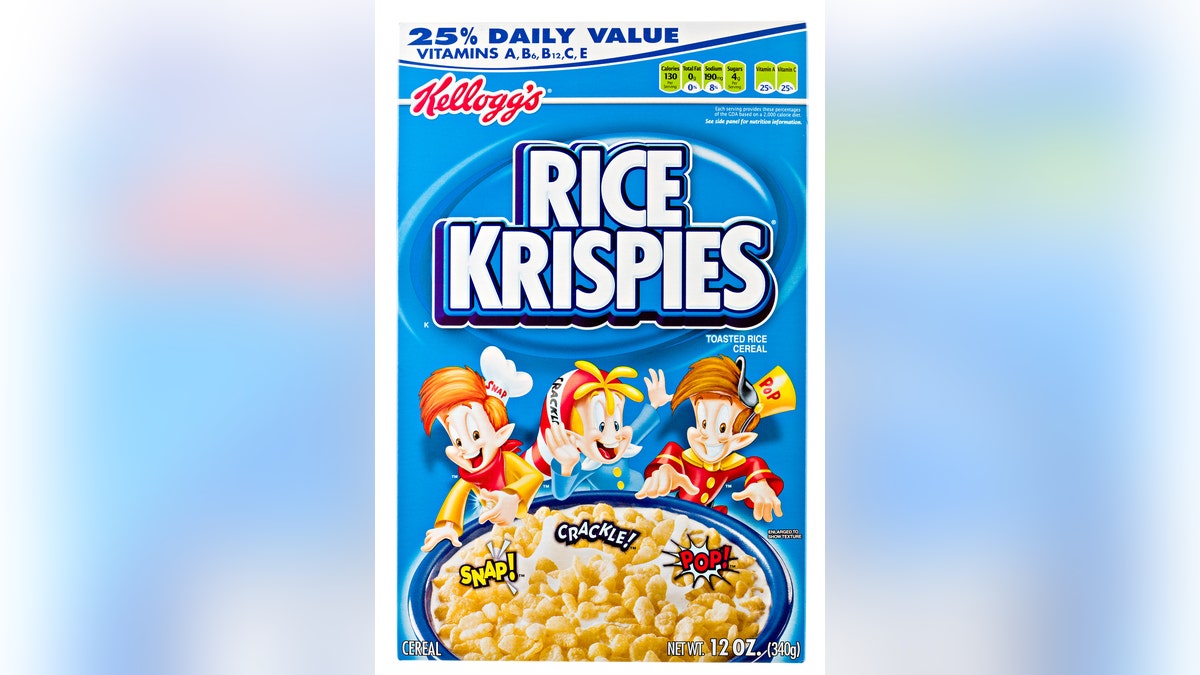 It all began with three little words-- "Snap! Crackle! Pop!" in a print ad that first ran in 1929. The artist behind the famed saying, Vernon Grant, sketched a character for each sound and even referred to the trio as his children.
"Snap!" was the first character to appear on the side of the cereal box and was later joined by his brothers in 1941. "Crackle!" is the middle brother and "Pop!" is the youngest of the three.
"Pow!" had a brief stint in two television commercials in the early 1950s, serving as a spaceman character, though he was never considered an official character.
The Rice Krispies trio remains the first and longest-running cartoon mascots to represent a Kellog's product.
5. Froot Loops (spoiler alert)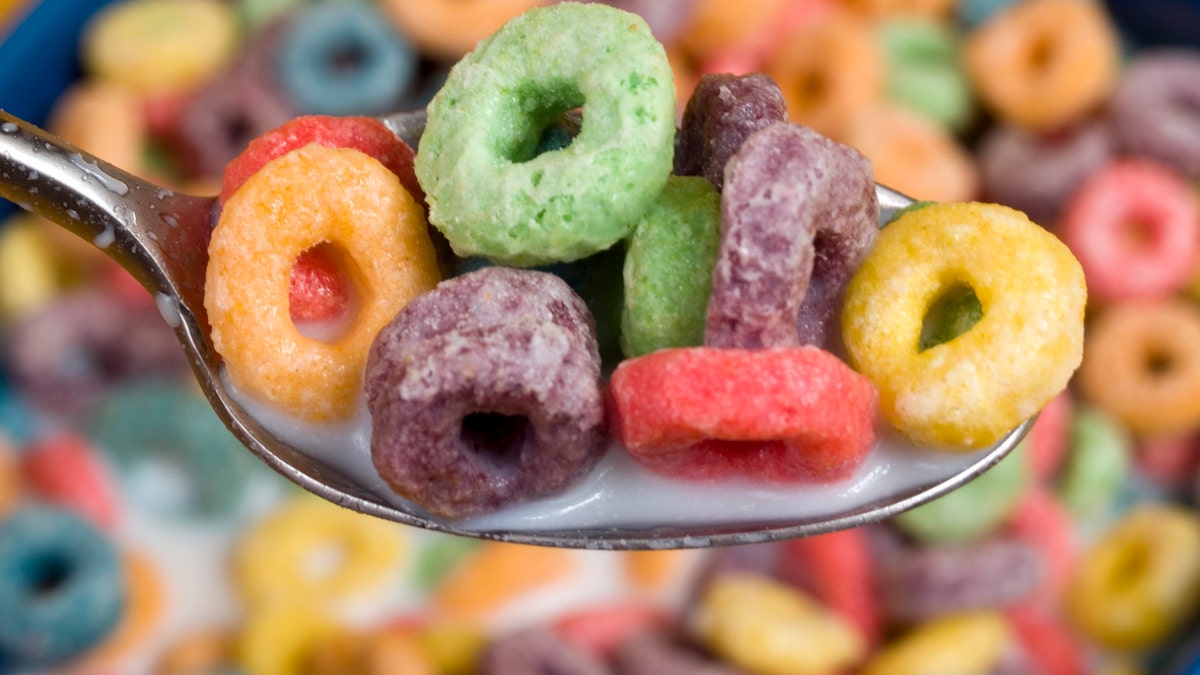 Take note, spelling champs. This fruity cereal is spelled "Froot Loops" not "Fruit Loops." Here comes the real shock-- although the cereal box says, "Natural Fruit Flavors" turns out each color tastes exactly the same. The variety of vibrant colored loops all have a single "fruit blend flavor" called "froot".
6. This is Taylor Swift's favorite comfort food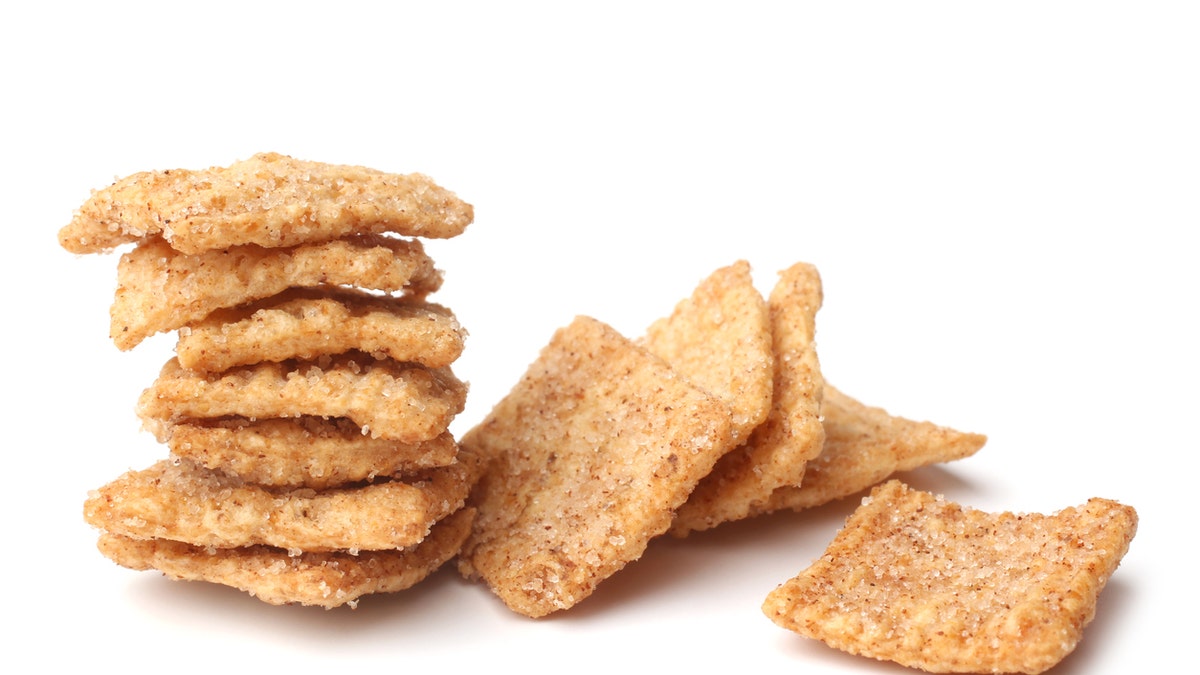 These sugary little squares, which are actually one of Taylor Swift's go-to comfort foods were first created in 1984. Cinnamon Toast Crunch aimed to mimic the flavor of the childhood favorite treat-- cinnamon sugar toast. Before the mascot got a major makeover in 2000, "Chef Wendell" first appeared on the boxes and television commercials in 1987. Today, the mascots are recognized simply as "Crazy Squares."
7. Is Cap'n Horatio Magellan Crunch an impostor?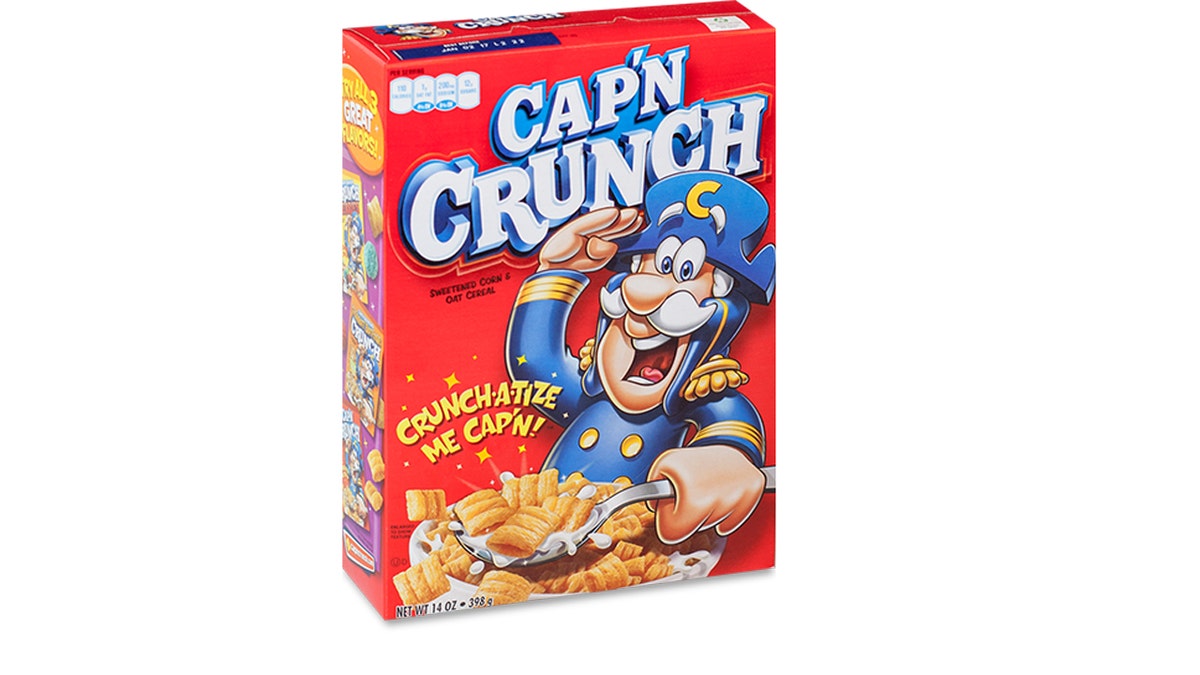 Yes, the famous mascot on the box of Cap'n Crunch cereal has a full name. He goes by "Cap'n Horatio Magellan Crunch".
A grand debate has been circling around the internet for years about whether or not the mascot is actually a U.S. Naval Captain-- or just a fraud in a fancy suit. As seen on the box of cereal, the mascot has only three stripes on his uniform which would make him a Commander, not a Captain. In order to be a true Captain, the mascot would need four stripes on his sleeves.